Animal Crossing: New Horizons feels like an entirely fresh game from July for players in the northern hemisphere thanks to the addition of swimming and a brand new vendor by the name of Pascal. You can also find plenty of new things at the bottom of the ocean, which includes scallops.
Scallops can only be found out in the ocean by diving down and scooping up the black shadow. Scallops are semi-rare. We found three in total out of roughly thirty sea creatures while diving, so they do not appear that often.
Likewise, you can donate a scallop to Pascal, but he also does not appear that often. You can donate one scallop to Pascal per day and get a DIY recipe in return, but he may not appear until the second, third, or fourth scallop is found.
Pascal will give you various DIY recipes when you keep giving him his daily scallop, all of them requiring pearls to craft. Pearls are the rarest sea creatures we have encountered to date, so you may want to stockpile them rather than sell them.
If you collect more than one scallop, don't forget that you can also donate scallops to Blathers at the museum to add to his collection. This works in the same way as every other donation in New Horizons, but you will have a special blue option the first time you go to donate a sea creature.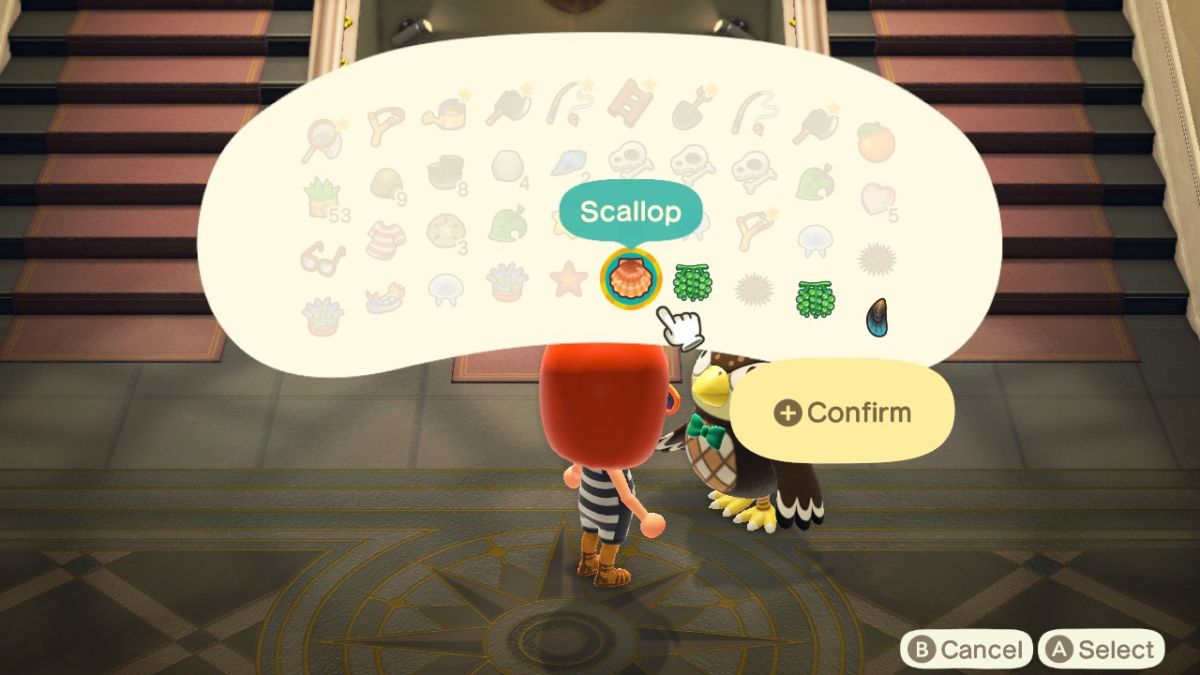 As well as this, you can also sell a scallop to Nook's Cranny for a fairly decent 1200 Bells, which will go some way towards paying off the wetsuit you bought to start swimming.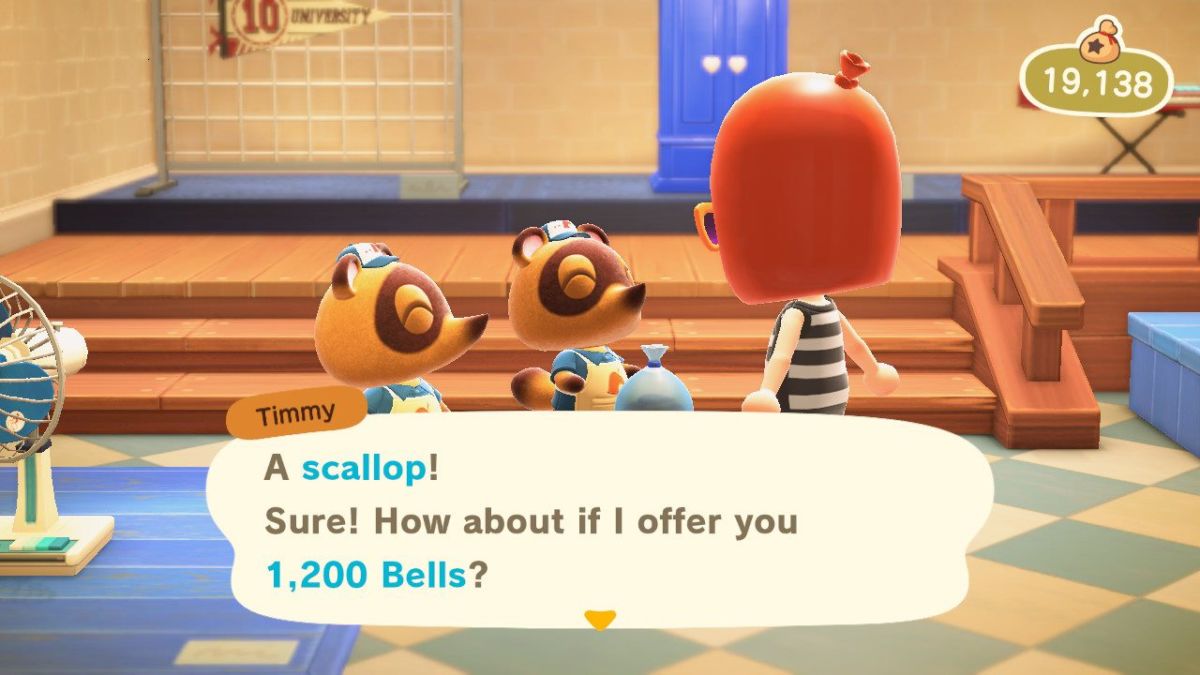 We're still checking to see if you can sell scallops to C.J., but they will fetch 1.5x the usual price if so — we will update this when we know for sure.
So, to summarise, scallops are one of the most sought after new items added to Animal Crossing: New Horizons during the July update. Not only can you give them to Pascal for DIY recipes, but you can also donate them to Blathers at the museum and sell them to Nook's Cranny.
Animal Crossing: New Horizons is out now exclusively for the Nintendo Switch. From our review:
"New Horizons is a great continuation of an already fantastic series of games, and paying back Tom Nook's loan has never been so fun."
MORE NEW HORIZONS: How To Predict Turnip Prices
Some of the coverage you find on Cultured Vultures contains affiliate links, which provide us with small commissions based on purchases made from visiting our site. We cover gaming news, movie reviews, wrestling and much more.