Even though I have somehow played 100 hours of it already and keep logging back in like Tom Nook has my family at gunpoint, I never really cared about what my own villager looked like. After a lot of Bell collecting, Blathers bothering, and annoying shop menus, I finally figured out why I haven't been able to spiritually connect with my guy in Animal Crossing: New Horizons. It's the eyebrows, or lack thereof.
New Horizons has two default options for faces: gormless or the only survivor of a zombie outbreak. There's not really that much to play around with, meaning that, facially speaking, everyone's own little villager looks relatively similar.
Tired of not being able to distinguish my character from a line-up of pole-vaulting, tarantula-addicted weirdos, I decided to jump into custom designs and make some eyebrows which I could then use as face paint.
I think the results really speak for themselves. Now, every single interaction has a dramatic flair to it. Yes, Boots, you may be able to do 50 squats, but do you understand the stock market, Boots? Have you ever eaten caviar while Bells rained down on you, Boots? Have you ever felt the power of owning a series of comically-sized cars, just because you can, Boots?
If you want my eyebrows as your own, here's what you need to take to the Able Sisters and use in the terminal at the back of the shop.
Design code: MO-6HJ4-4N3K-36QY
I also have a few other eyebrow styles in my catalogue, though these are probably the best ones. It's a little tricky to finagle in the editor as anything on the middle of your canvas tends to disappear when used as face paint, though if you want to try to make your own, remember to choose the transparent option in colouring and then fill all.
All you need to do to apply them is go to custom designs, select them, and then choose wear as face paint. It's worth bearing in mind that these eyebrows will only really work with hairstyles that don't cover up too much of your forehead. Here's where you can find a load more hairstyles in New Horizons.
Now, if you'll excuse me, I have some more glam shots to take.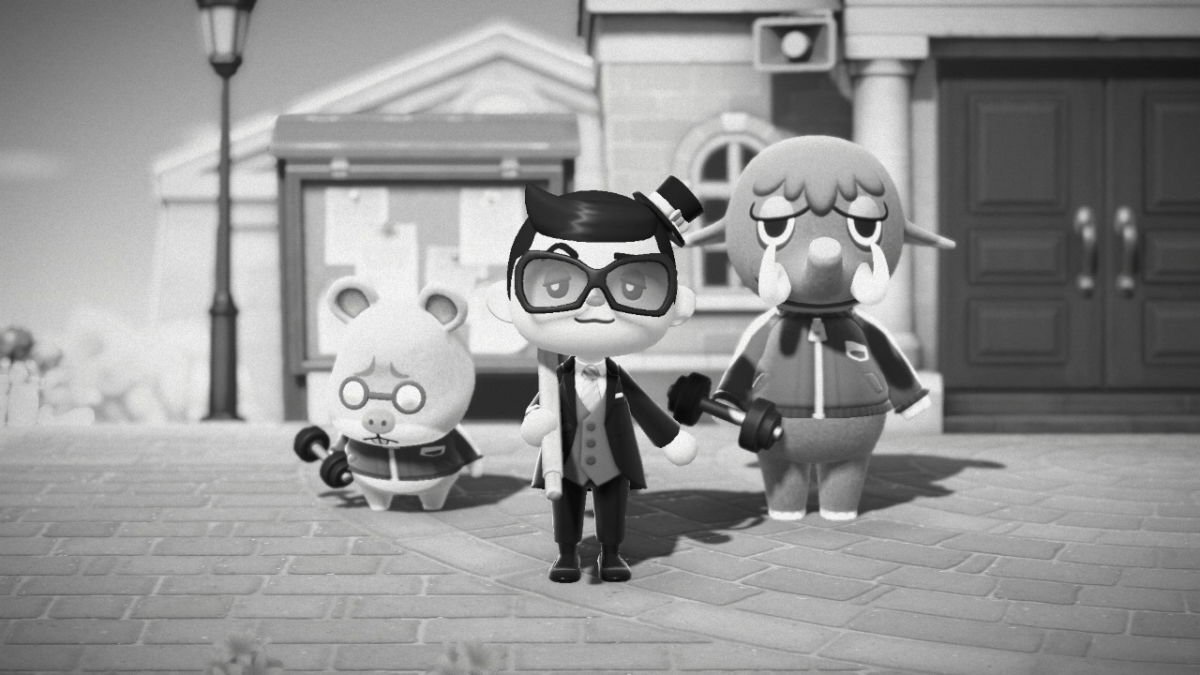 Elsewhere in Animal Crossing, the Bunny Day event is now underway and sees players searching far and wide for eggs to make themed items from recipes for the event. Here's all the details for Bunny Day.
Animal Crossing: New Horizons is out now exclusively for the Nintendo Switch. Players will travel to a remote island and then take their sweet time to build it up and populate it with new villagers, or they could just make a small fortune out of collecting and selling spiders. It's really up to you.
MORE NEW HORIZONS: Animal Crossing: New Horizons: How To Catch The Crawfish
Some of the coverage you find on Cultured Vultures contains affiliate links, which provide us with small commissions based on purchases made from visiting our site. We cover gaming news, movie reviews, wrestling and much more.