An exact month following his shocking release from WWE, Samoa Joe made his impactful return to NXT to serve as William Regal's new commissioner for the brand which is falling apart at the seams following TakeOver: In Your House. Regal closed the latest special declaring that his time as NXT General Manager was coming to an end, and that something needed to change to restore order among the roster.
Much like how Mick Foley was brought in as the RAW Commissioner in the early 2000s, Samoa Joe has been granted the authority to make matches and act as any other GM would, although there's clauses that come with his new position. Joe is not allowed to compete, nor can he lay his hands on another NXT superstar without first being provoked. Anyone getting 'Stone Cold' vibes from 2003?
Those clauses didn't last too long, as the new NXT Commissioner has already choked out the former leader of the Undisputed Era, Adam Cole, following a backstage brawl with Kyle O'Reilly. So this begs the question: how long will it be before the other clause will be broken and he'll once again be featured on a TakeOver card? Obviously it's still yet to be confirmed if Joe is cleared to wrestle following his injury, but we're going to go under the assumption that Triple H will do whatever he can to ensure that one of his favourite gets to stay in NXT.
Let's run down 5 potential return feuds for Joe once he's given the green light to do what he does best.
1. Karrion Kross
The current NXT Champion was the first man to share a ring with Samoa Joe following his triumphant return to NXT programming. The groundwork has already been laid for a huge hoss-off between the 'Samoan Submission Machine' and Karrion Kross, which would be a massive draw for whichever TakeOver card it main events.
This is very much the sort of fight that Joe excels in, an MMA-fused wrestling bout that features stiff shots and snug submission holds. I'm not sure Joe would be the right guy to dethrone the dominant Kross to become the first-ever three time NXT Champion, but it'd definitely be something worth tuning in for if and when it does go down.
There isn't many currently on the NXT roster who could hold a candle to Kross following his performance at TakeOver: In Your House, so Samoa Joe might have timed his return perfectly to help bring an end to the ticking Doomsday clock.
2. Adam Cole
Of course one of the biggest teased matches going forward for Joe is one with Adam Cole. Cole was left limp and unconscious following Joe's intervention during his backstage segment with Kyle O'Reilly, and following the No Holds Barred fight that will take place at NXT's Great American Bash special this July, I imagine Cole will set his sights on the new NXT Commissioner and do his best to goad him into attacking him without provocation.
With the former NXT Champion now going headfirst back into heel territory, Cole would make a great chickenshit villain for a beastly Joe to hunt down and eventually destroy come his return to the ring. Plus, with Joe being out of the ring for so long, Cole would be a dab hand at ensuring that the NXT Universe see the best version of 'The Destroyer' and that Joe gets a great first match back.
Put this in a ROH or PWG ring and it would have torn the house down — I'm sure we'll see the exact same in an NXT ring one day.
3. Pete Dunne
A match I've personally looked forward to for many years would be a strong style clash between 'The Bruiserweight' and Samoa Joe. This was briefly teased during Joe's just as brief run in PROGRESS Wrestling back in 2015, in which he had an absolute banger of a match with Rampage Brown, but the bout with Dunne never came to be. Now that both men share a brand in NXT, this is more than a possibility — this is almost a certainty.
Dunne and Joe locked eyes backstage on NXT this week and pretty much confirmed their intentions to one day share a ring once Joe is cleared. There's no denying that this could be the breakout match for Pete Dunne, among the four or five other breakout matches he's already had. Dunne is on the precipice of becoming an NXT Champion and perhaps defeating Samoa Joe could be the springboard he needs to finally capture the big gold belt.
I can only begin to imagine the chain grappling and brutal spots we'd end up seeing when Joe/Dunne is finally slated for a TakeOver show. Keeps your eyes on this feud, folks.
4. Johnny Gargano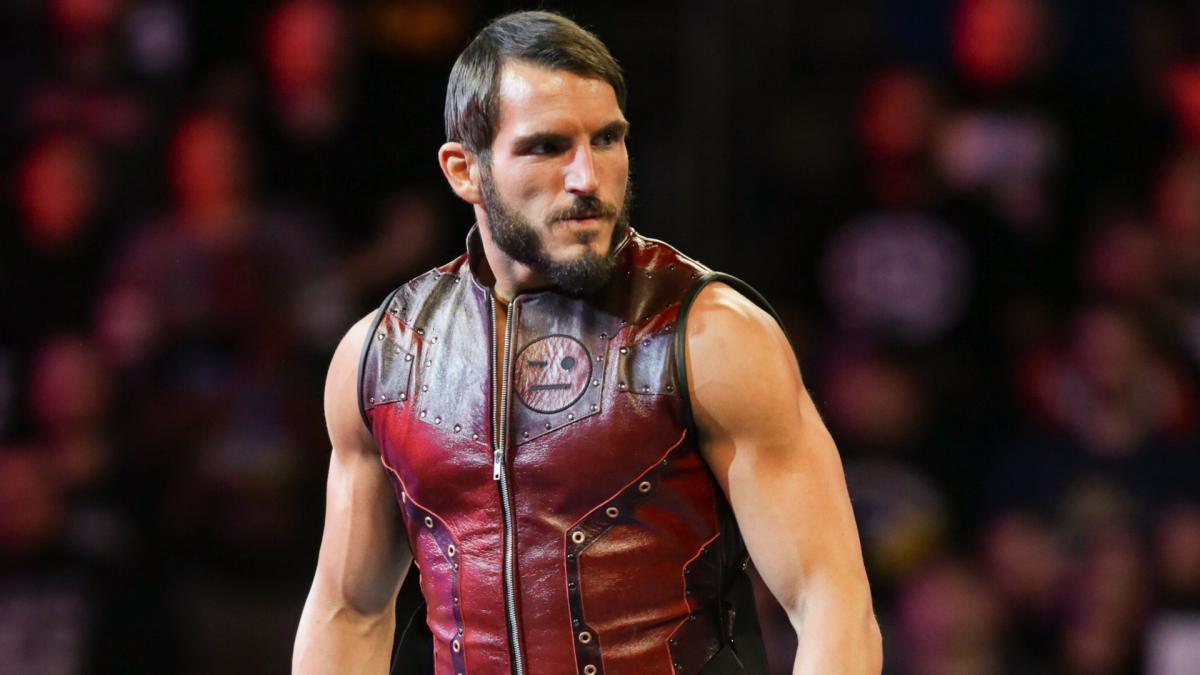 I've been critical of Johnny Wrestling's latest heel run in several of my articles now, but the thought of seeing he and the rest of The Way stalked and ultimately dismantled by the vengeful NXT Commissioner would be the payoff of all payoffs. Gargano has managed to work some incredible matches throughout his career against bigger wrestlers, his most recent being with the likes of Bronson Reed and Damian Priest. He has a keen eye for psychology which would make him an ideal candidate to step up to Joe upon his in-ring return.
Much like Joe, Gargano has been a staple of NXT programming since its inception, making this a dream match for the ages. These two could easily go for a Broadway performance, lasting an hour in a match that gives both men their due. I doubt they'd be afforded such a match, but the fact is they could be a duo with limitless chemistry.
Much like Joe's previous work against Daniel Bryan, CM Punk and AJ Styles, I could see Johnny Gargano's name being featured in the list of Samoa Joe's greatest opponents of all time, let's just wait and see what materialises.
5. Aleister Black
So hear me out on this one. Triple H has already proven that he can reach out to those who have been released by the WWE and rope them back in for a sequel run in NXT. Triple H was obviously not pleased with the fact that WWE let Samoa Joe back on the market, allowing for the likes of AEW and NJPW to potentially pick up their unwanted talent, much like how he's a bit frustrated with the outcome of Aleister Black.
Black has been fairly vocal about how he and WWE parted on good terms, despite being cut a week after returning on SmackDown Live with a brand new character. So what if Black is reached out to and brought back into the fold on NXT? What if he and Joe were to cross paths and deliver on an instant classic like only they can?
The possibilities for those who didn't quite reach the promised land on the main roster to return to NXT and rebrand themselves with a whole new wave of momentum makes their futures a hell of a lot more interesting. Whether Black/Tommy End decides to go to another company to seek greener pastures or not is down to him, but if he were to return, then a feud and eventual match with Samoa Joe could very well be his WWE masterpiece.
READ NEXT: Why Sami Callihan Needs To Sign With AEW
Some of the coverage you find on Cultured Vultures contains affiliate links, which provide us with small commissions based on purchases made from visiting our site. We cover gaming news, movie reviews, wrestling and much more.