So it's that time of the year again. The time when we have to prepare ourselves to write '2016' on every piece of paper and angrily cross it off when we remember it's the new year, and when we get overwhelmed with corny "I haven't seen you since last year!" jokes.
But most importantly, it's the time when we think back to the fantastic books that have been published over the last twelve months, and this year's been pretty damn good for new literature. To help you look back over the books of the past year, we've put together a list of our favourites, in chronological order.
1. The Wolves – Alex Berenson
The Wolves
is the tenth novel in the chronicles of John Wells, a former CIA field operative who can never quite get out of the business, with friends and associates calling on him for his services and unique skillset. The series began with 2006's The Faithful Spy, and since 2008 has seen a new installment released annually in February. The first novel followed Wells as he returned home from a deep cover operation in Afghanistan, where he posed as an American Muslim convert fighting with Al Qaeda. His handlers are distrustful and suspicious of him for several reasons, chief among them the fact that he genuinely converted to Islam during his time undercover.
What has followed is a series of spy thrillers that have traveled the globe, as Wells and his small support team of close friends and allies engage in operations at the behest of everyone from Saudi royalty to Wells's own son. Uniquely, the series has played out in near-real time, with The Wolves now seeing Wells confronting middle age, his faithful CIA buddy Ellis Shafer pushing 70 and his one-time boss Vinny Duto vying for the Presidency. This novel perhaps more than any of the others so far illustrates just how far the characters have come, what they have endured and brings up the very real concern of how much more they can take.
The Wolves continues the series tradition of sending Wells to a thoroughly-researched, brilliantly-realized recreation of a real place – this time Hong Kong. Alex Berenson's background as a former political journalist coupled with his seemingly insatiable thirst for travel and authenticity lend an immersive sense of place to every locale, from the deserts and mountains of Africa and Afghanistan to the bustling streets and alleys of Hong Kong, every place feels so real you'd swear you'd been there. Within these settings occur some of the most thrilling and detailed espionage activities in modern literature –when you're done reading, you'll feel like you just came away from Tradecraft 101.
Where this latest novel differs from most installments is that it is entirely personal for Wells. Even the previous two books, which have sort of formed a loose trilogy focusing on the same core group of villains and stemming from a single plot, had a somewhat official basis. Here, Wells simply refuses to allow the head of a nefarious plan to start a war get away because of his money and influence. We get this depth from the other side of the conflict as well, seeing more of a villain's past and present than we ever have previously, getting a complete picture of who he is and why he does what he does.
The Wolves really is a page turner, among a series of page turners. I read it in only three sittings, and I certainly cannot wait for February to roll around once more. John Wells is at an important crossroads, and whichever way he decides to go, I'll be along for the ride. – Nick Monahan
2. Dark of the Center Line – Schuy R. Weishaar
This book follows a miracle-maker called Abraham and his somewhat unusual friends as they journey around America preaching, being falsely accused of murder, and becoming the most hated people in a village – quite unextraordinary, you could say.
I enjoyed Dark of the Center Line
because of its frequent allusions and motifs, which I liked because they give you something else to look out for whilst you're reading, as well as foreshadowing later events and hinting at the most important aspects of the book. Overall, a brilliant read, but not one for the faint-hearted. – Georgie Evans
3. Every Little Sound – Ruby Robinson

Every Little Sound
is the charming yet heart-wrenching debut collection of up-and-coming poet Ruby Robinson. It explores aspects of her childhood and young-adulthood, focusing most notably on her tentative relationship with her mother, who suffers from mental illness.
Probably my favourite poem is Apology, which was actually written last-minute to bulk out the collection but holds so much power in the story it tells – as the title would suggest it's a written apology from Robinson to her mother, showing remorse for the difficulties she's had to endure. Representative of the whole collection, it's moving, honest, and mechanised so naturally that it's easy to slip into and read without too much thought. – Georgie Evans
4. Daughters of Monsters – Melissa Goodrich
Daughters of Monsters
is a collection of short stories that all contain hints of the weird and the wonderful, in an almost dystopian fashion. It's musical in its format, with shorter, easier stories providing breaks from the more complex stories like small interludes, and each tale having a slightly surreal twist or setting.
I would recommend this book to anyone who wants a bit of a break from realism: it'll introduce new and exciting ideas to you, which will creep up on you again in daydreams. – Georgie Evans
5. If I Was Your Girl – Meredith Russo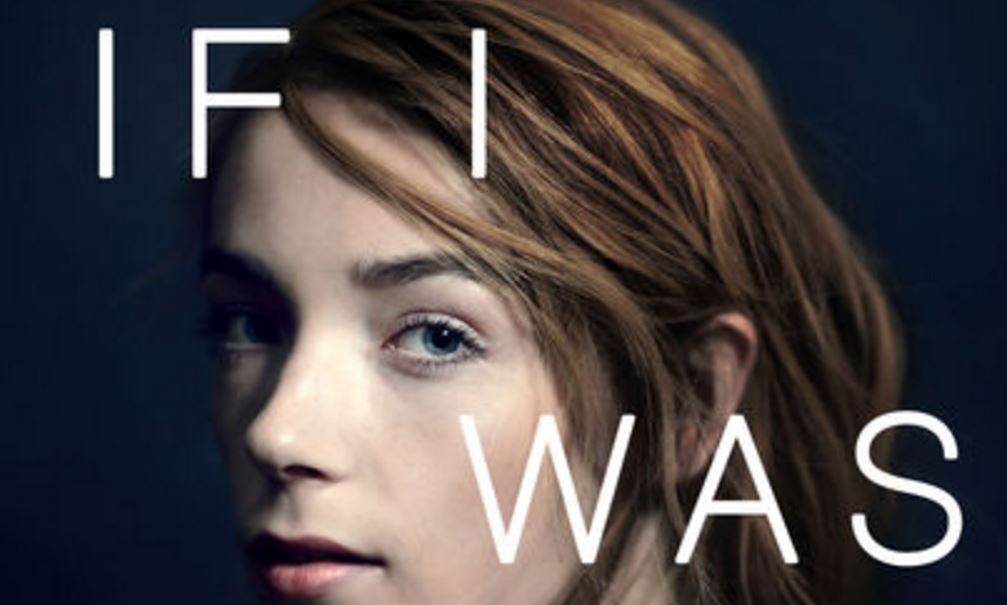 Amanda Hardy is the new girl in school, and she's afraid of letting anyone get close to her because of her past. But she meets Grant and a relationship blossoms between them. Amanda, who is transgender, is at odds with this new life she has created. Sharing her identity might mean that her new boyfriend, and new friends, don't see her the same way anymore. If I Was Your Girl
explores the life of a young, transgender girl, as she struggles with acceptance. – Adiba Jaigirdar
6. Strange Medicine – Mike Russell
The title kind of gives this one away: Strange Medicine
is a cocktail of insanity tablets in the form of literature, and it's so odd that I found it quite funny (which I assume was intended – I'm not laughing at the author's expense, I promise).
This collection isn't for you if you're looking for a high register, serious book, but I liked how it was light-hearted and fun without being stupid. It's quite a short read, so well worth it if you've got a few hours to spare during which you wouldn't mind being thrown into a pool of strangeness. – Georgie Evans
7. The Crown's Game – Evelyn Skye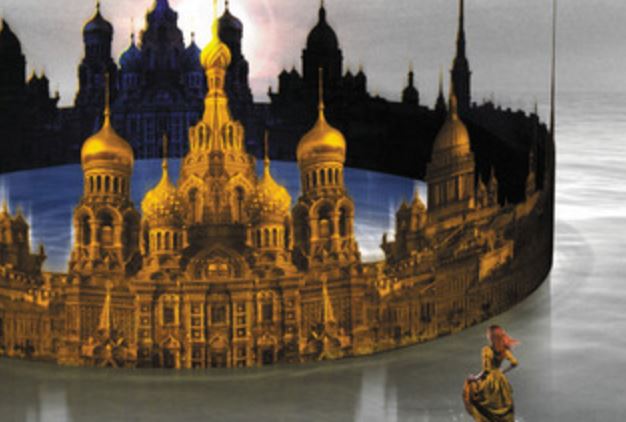 The Crown's Game
is set in an alternate history fantasy version of 19th century Russia. Two enchanters Vikka and Nicolai must fight in a competition to become the Tsar's enchanter. One will earn the job, while the other will die.
This book is really well put together, with the tension between its protagonists being really high. I found myself frequently switching between who I wanted to win.
The other really cool thing about this book is that the competition is a contest of magic skill and so there are some amazing things created from magic, some of which are quite fun, which make this story cool and give it some really happy scenes, while still maintaining conflict until the very end. – Rebecca Thorne
8. A Hero of France – Alan Furst
Furst is known for his vivid recreations of France under the thumb of Nazi Germany. A Hero of France
is another stellar entry in his series. It covers five months in 1941 when the French Resistance was creating the networks that get pilots shot down over France out of the country. The hero, codenamed Mathieu, runs the network, knowing at any moment his people or he himself might be caught.
As in most Furst novels, the tension builds from the inside. Will the fighters and pilots get caught? Will Mathieu help the British Secret Service? Who can you trust? If arrested, will you end up in the hands of the Gestapo, rescued… or just given a quick death? I enjoyed it because it's just beautifully written, and historically sound. – Tish Wells
9. Red Dirt – E.M. Reapy
Red Dirt
follows the story of three young, Irish backpackers in Australia. They struggle against exploitation, and with the reality of a recession back home. Reapy's writing is deeply evocative. Her writing makes the Australian outback come alive. But perhaps best of all, she writes her characters with such depth that you feel as if you've grown to know them. – Adiba Jaigirdar
10. Open Wide, The Eye – Susan Dworski Nusbaum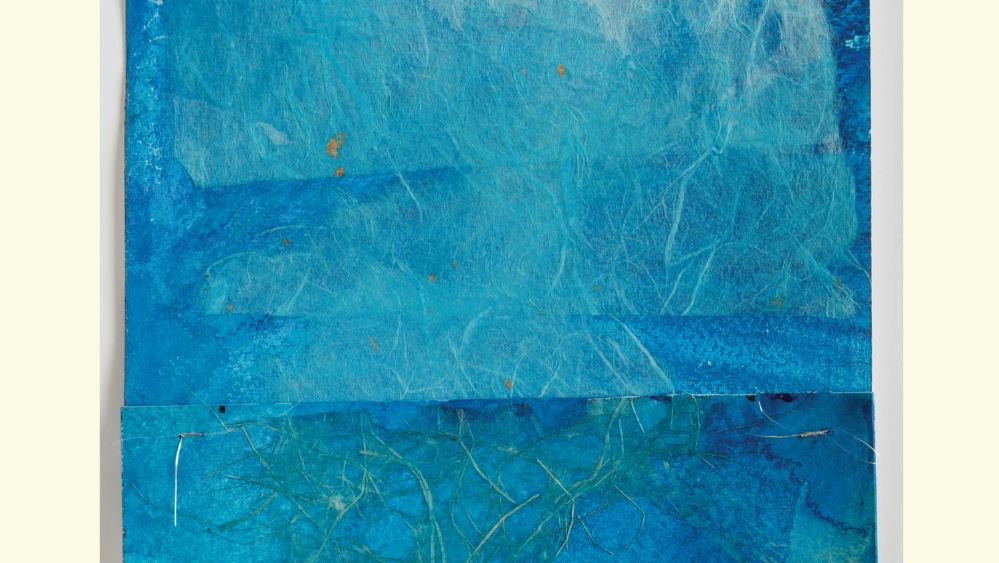 Open Wide, The Eye is a collection of poems about the world around us, which portray it in a beautiful and intriguing way. The poems do a fabulous job of painting a picture of our world that is beautiful yet thought provoking. A great read, if you want something to take you away from the doom and gloom of this world and remind you that despite all the chaos it can be a wonderful place. – Rebecca Thorne
11. Nothing Tastes as Good – Claire Hennessy
Annabel is dead, but she isn't gone. She's been assigned the case of a girl called Julia from her old school. A girl who is fat; who eats too much. Annabel knows exactly what her assignment is: to get Julia to have the kind of body that Annabel struggled to gain for so long. Nothing Tastes as Good
is a harrowing read about two young girls with similar, but vastly different, issues with their bodies. – Adiba Jaigirdar
12. This Savage Song (Monsters of Verity Book 1) – V.E. Schwab
This Savage Song
is about a divided city that has been overrun with monsters that have bred from the city's violence. One half is ruled by gang lord Callum Harked and the other half is ruled by Henry Flynn, the city's original leader. The story follows their children Kate Harker, who strives to become ruthless, and August Flynn who strives to become a good person, despite the fact that August himself is a monster.
The main selling point about this book is that despite its protagonists being a male and a female, there is no romance. Instead, their relationship is considerably more realistic for the situation of who they are and is therefore conflicted and complicated. Also, the monster element makes this urban fantasy a dark and interesting read, tinged with violence, many moral questions and plenty of suspense. – Rebecca Thorne
13. Resist (Remake Book 2) – Ilima Todd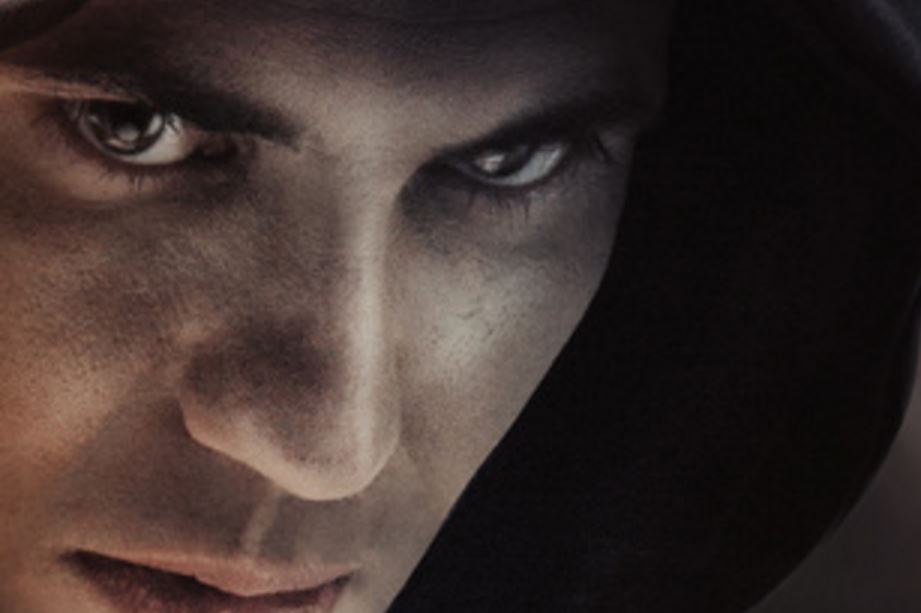 Resist is the second installment in Ilima Todd's Remake trilogy, which is set in a world where citizens are led to believe that they have ultimate freedom by being able to design what they want to be like from size, shape, hair and eye colour, to gender. This book follows on from the first one and yet again delves into this world.
What makes this series stand out to me is that the dystopian genre is known for being controversial, but this series takes that to a whole new level. There is plenty of discussion about leadership, what it means to have a good life, ethics in the medical profession, what it means to be free, relationships and the value of family. Another thing that's nice about this series is as well as talking about how messed up the world is it offers solutions for making it a better place. It has a lovely cast of characters, including two disabled characters. – Rebecca Thorne
14. The Wonder – Emma Donoghue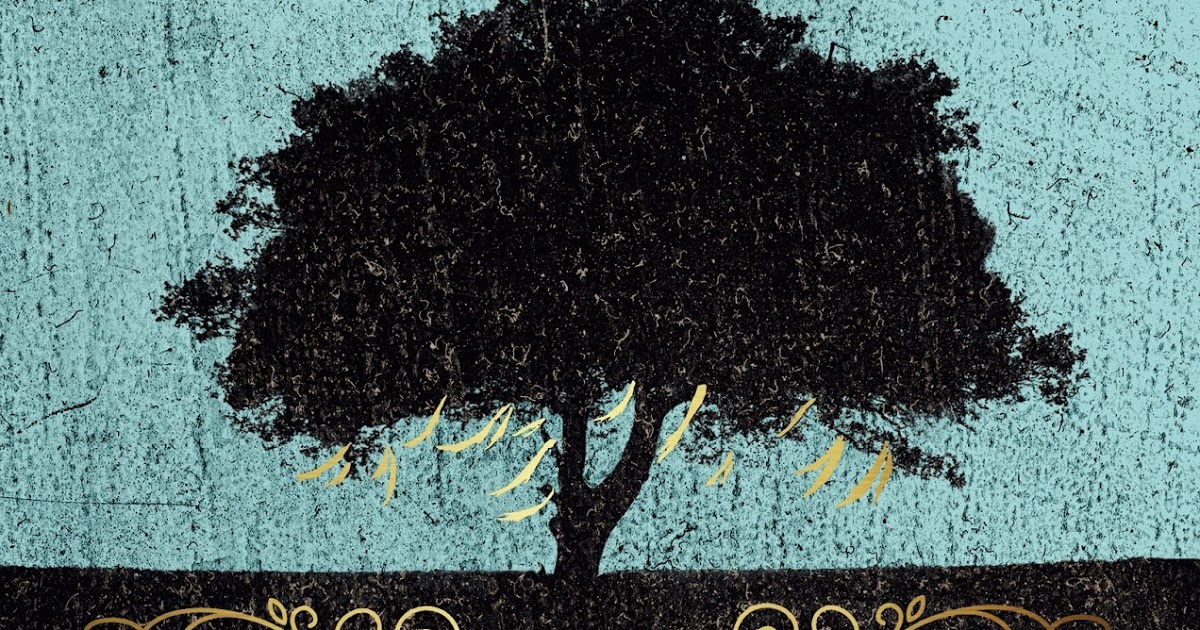 You might recognise Emma Donoghue from her award-winning novel Room, which was adapted into a movie last year. Her new novel, The Wonder
, follows Lib, a nurse who previously worked under Florence Nightingale, as she takes up a new job in a small Irish village.
The new job requires her to watch over little Anna O'Donnell who everyone believes to be a saint because she hasn't eaten in months. Lib's job, however, isn't to take care of Anna, but rather to ensure that she really isn't ingesting any food; to confirm the case of this miraculous girl. There is something immensely disturbing about The Wonder, but in the best way possible. It explores the deep-seated problems of a post-famine Ireland. – Adiba Jaigirdar
15. Crooked Kingdom (Six of Crows: Book 2) – Leigh Bardugo
Crooked Kingdom
concludes Leigh Bardugo's duology about a bunch of criminals who go on a heist set in her fantasy world from her previous Grisha trilogy. This book is a strong companion to the first, as it couples the excitement and action of the heist from the first book, with a deep and gripping emotional aftermath, which is of course also filled with action and trickery, as the crew fight to put right what went wrong in the first book. The crew of six, who are all equally well-developed characters, have intricate backstories and unique personalities, yet all play a part in contributing to the team.
The book deals with deep issues such as family, prostitution, rape, gambling, disability and mental health, in a sensitive way, whilst also containing a surprising amount of humour. The crew's leader, Kaz Brekker, who has difficulty walking properly as a result of an accident, wields a cane with about the same skill and expertise one would expect a swordsman to wield their sword. The series is definitely a good read if you like complex characters and a plot filled with all the trademark cons and tricks of a gang familiar with heists. – Rebecca Thorne
16. You Can't Touch My Hair – Phoebe Robinson
You Can't Touch My Hair
is a collection of essays about Robinson's experiences as a black woman in America. They range from deeply personal stories of her own experiences with racial discrimination, all the way to pop culture essays about why Viola Davis in How To Get Away With Murder is paving the way for black women. Her writing is evocative, thought-provoking, but also utterly hilarious. She manages to mix the serious and the humorous in a way that just works. – Adiba Jaigirdar
17. Muslim Girl: A Coming of Age – Amani Al-Khatahtbeh
When Amani was nine, she watched two planes crash into the twin towers from her home in New Jersey. After that, her life changed. In a world where Islamophobia is on the rise, Al-Khatahtbeh's Muslim Girl: A Coming of Age
is an extremely important memoir. She not only speaks about her own struggles with an Islamophobic society around her; but also about her journey through Islam. – Adiba Jaigirdar
18. Star Wars Propaganda: A History of Persuasive Art In The Galaxy – Pablo Hidalgo
This an oversized book that covers decades within the Star Wars universe. That's the real key: "within." It's written by an artist who lived during the Republic, through the Empire, all the way to the rise of the fascist New Order of Star Wars: The Force Awakens.
The real author, Hidalgo, is one of the Lucasfilm Story Group who are creating the canon for the new Star Wars films. He knows the universe back to front. Why am I so bullish on this book? It's a way to start a discussion on the reality of historical propaganda versus the fantasy of Star Wars. One evocative poster riffs on real-world propaganda posters such as the ones for Nazi Germany's Hitler Youth. – Tish Wells
Some of the coverage you find on Cultured Vultures contains affiliate links, which provide us with small commissions based on purchases made from visiting our site. We cover gaming news, movie reviews, wrestling and much more.