It's WrestleMania season, even if it doesn't feel like it. The 'Showcase of the Immortals' has developed so much over the past few weeks with it going from potential cancellation to becoming a pre-taped two-day event broadcasting from the Performance Center.
This will be far from your traditional Mania, even though many moments may be tarnished due to the fact there will be no live audience to bounce off of. Having the likes of Drew Mcintyre's crowning moment met with the sound of silence would definitely take away from the moment.
However, as Vince always says, the show must go on so with that being said, which moments must happen this year at an unprecedented and unique WrestleMania.
1. Daniel Bryan wins the Intercontinental Championship
If rumours are to be believed, this could very well be Daniel Bryan's last WrestleMania. Bryan is set to take a lengthy period off WWE when his wife, Brie Bella, gives birth to their second child. Appearing on The Bella Twins Podcast, Bryan said WWE have granted him 6 weeks off around the late July due date, 3 months after Mania.
Presuming all WWE weekly events go ahead as planned; this period could allow Bryan to build prestige back up for the Intercontinental Title. Sami Zayn as Smackdown's secondary champion is a positive, however, he hasn't wrestled since winning the belt and all focus is on Nakamura and Cesaro.
For Bryan, a last run with the IC title can bring credit back to the belt by having him defend on the regular including blockbuster feuds with the likes of Sami Zayn and Shinsuke Nakamura. That way the IC Title would feature more on Smackdown rather than it being an afterthought like it is now.
Having one last reign, would be a suitable ending for Bryan in WWE and despite prematurely ending Zayn's reign, the mid card title would benefit the most for having the wrestling legend hold the belt while taking Smackdown mid-carders to instant classics most weeks.
2. Rhea Ripley puts NXT on the WrestleMania map
When Charlotte Flair won the Women's Rumble, many questioned who 'The Queen' would go after. Flair decided to go back to her roots and challenge Ripley for the NXT title. This will mark the first time an NXT Championship will be defended on 'The Grandest Stage'.
NXT have had a great showing on the main roster at the "big four" ppvs, with an impressive inclusion in Survivor Series and strong performances at the Royal Rumble. This is a chance for NXT to really solidify themselves as an equal 3rd brand on the biggest stage and by having Ripley convincingly beat one of the top women's wrestlers in the world certainly does that. This would also cement Rhea as a top champion, a feeling that has lacked since her title win at the back end of last year.
After having that triumphant victory over Baszler last year, you wouldn't be mistaken to think Ripley would be tearing up the NXT women's division however apart from a feud with Bianca Belair, that was more focused on Charlotte than Belair, Rhea hasn't featured much in a prominent role while other women's feuds like Kai and Nox have taken the spotlight. This Mania match is a perfect chance to launch Ripley back up to the top of not just the NXT women's division but the overall WWE women's scene.
3. WWE teases a Bayley/Banks feud
Ever since Bayley's main roster call up in 2016, fans have been eagerly awaiting the iconic rivalry from NXT between her and Sasha Banks. They have had a few matches against one another but that wasn't in an actual storyline. All their success since the black and gold brand has either been on separate brands or together as women's tag champions, if you can call that a success.
A turn either way is inevitable and is looming ever closer but WWE need to hold off on it for now. With Bayley set to defend her title in a Fatal 5 Way against Tamina, Lacey Evans, Naomi and of course Sasha Banks, a turn looks to be on the cards for 'The Boss' and 'The Champ' but with no crowd to provide a memorable reaction maybe WWE should hold back on it until July time.
This way when the turn happens it will lead to a match at Summerslam which will be exactly 5 years and 1 day after their instant classic at Takeover: Brooklyn. The temptation is there for us all to see but WWE need to remove their finger from the trigger until nearer a hopefully crowd filled Summerslam.
4. Shayna Baszler breaks 'The Man'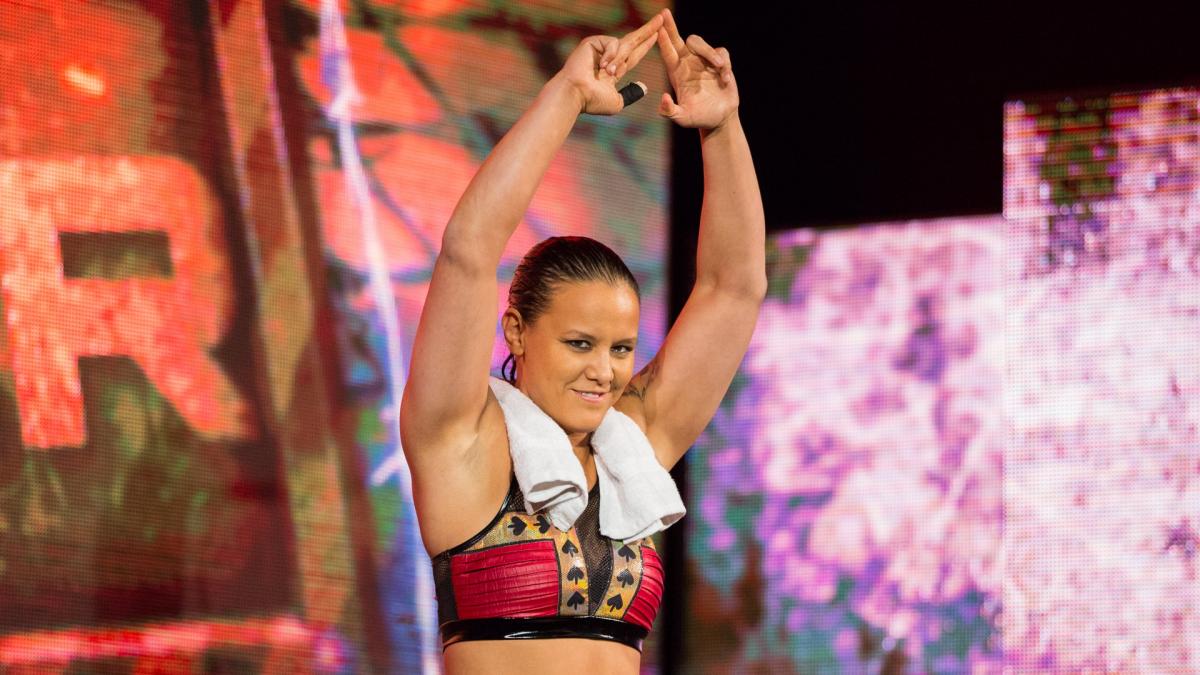 In an era where hot shot titles are all the rage, Becky's Mania to Mania reign as RAW Women's Championship is very impressive. Lynch defined Wrestlemania last year by becoming the first woman to win a Mania main event and she has rode that wave, albeit with a few bumps and crashes, for a year straight.
Despite being champ, Lynch has had no viable candidates to take the title off her until the 'Queen of Spades' went all vampire on 'The Man's' neck. Shayna Baszler is the perfect candidate to take the title off Becky, but with Lynch supposedly taking time off after Mania, according to WrestleTalk, this is a great opportunity to pass the torch of dominant RAW women on.
This match doesn't need to be a quick squash, but it does need to be at least 85% Baszler. This way Baszler has major heat as well as proving herself as a near unstoppable force in Lynch's absence while also setting up a monumental second clash later down the line.
5. Kevin Owens finally gets a WrestleMania moment
The WrestleMania feud between Kevin Owens and Seth Rollins began at the end of last year and it has been a roller-coaster to say the least. Despite minimal crowd interest, the rivalry has headlined numerous RAWs over the past few months so WWE clearly think highly of this match.
However, more times than not, Seth Rollins and his "Movement" have gotten the better of Team KO, whether that be with Samoa Joe or The Viking Raiders. On the 23rd March edition of RAW, Rollins cut a great promo highlighting the amount of WrestleMania moments he has had over Kevin Owens. This is why KO needs to get his big win against long time rival Seth Rollins who already has enough Mania moments to let someone else have one at his expense.
This moment could be as simple as a big win or even a variation on the Mania 31 finish with KO reversing The Stomp into a Stunner. Kevin is an atmosphere performer so having no fans will be a challenge but a convincing win with some breathtaking reversals could be the moment Owens needs to really get momentum back towards going for titles on RAW.
6. 'The American Badass' returns to bury AJ Styles
Your guess of what a Boneyard match is is as good as mine but from what I'm hearing it is a variation on the popular stipulation of a Buried Alive match. This will go hand in hand with the rumour that there will be various locations for Mania so we might expect this match to be contested in a Graveyard.
Now that stipulation hands itself to 'The Deadman' however Styles has been demanding the old Undertaker from yesteryear so this could lead to a past character of 'The Phenom's' returning. So why should 'The American Badass' show instead of 'The Deadman'? Simply to freshen things up from the bog-standard Undertaker appearances we've had over the past few years.
The match doesn't have much interest so 'The American Badass' showing up would instantly put eyes on this match and branch out to more creative freedom with a different character.
7. The Fiend squashes John Cena in the Firefly Funhouse
How the mighty have fallen. The Fiend was the hottest thing in all of wrestling when Bray Wyatt started popping up in the Firefly Fun House and destroying household names like Finn Balor. The Fiend was even just about rescued from the massacre that occurred at Hell in a Cell with a big title win in Saudi Arabia. However, the task of saving The Fiend now becomes ever harder thanks to a 53-year-old part timer dropping him with a poorly executed jackhammer, but there is a start to yet another Bray Wyatt rebuild.
The likelihood of this Wrestlemania being John Cena's last is quite high, so what better way than for Cena to go out than burying his shovel and letting The Fiend put the final nail in the Cenation coffin. Let's not just have The Fiend beat John Cena, let's have him squash him. This way The Fiend gains some credibility back by embarrassing a legend like Cena while John can go back to his world of filmmaking. With the announcement that the match will now be a "Firefly Fun House Match" the possibilities for this are endless.
We all know WrestleMania is a marathon, not a sprint, so having a match like this go short on an already two-night long show would be an added bonus.
8. Braun Strowman wins the Universal Championship
With Reigns pulling out of WrestleMania, a golden opportunity has presented itself for one member of the WWE roster to challenge Goldberg for the Universal Title. While Matt Riddle would be a great choice to fulfil his actual real life rivalry with Bill, I don't think 'The Bro' would be the best option with his other NXT Tag Title commitments. So who should Goldberg's opponent be?
'The Monster Among Men' hasn't been seen on WWE since he lost the IC title to Zayn at Elimination Chamber but he seems to be the only viable replacement for 'The Big Dog'. It would be a nice touch if Strowman, who doesn't have a Mania match as of now, would be given an opportunity now that he had his mid card title run cut short. This wouldn't look out of place either as all it took was for Roman to say 2 words to get the shot so just giving the chance to Braun wouldn't feel weird.
Not only should Braun replace Reigns, he should win. Strowman is one of the best wrestlers on the roster to never have a world title reign and having been screwed out of potential title wins over the years, now is the chance to pull the trigger with the big man. Goldberg was only brought in on a temporary basis to give Reigns his crowning moment. That now needs to be given to Braun to put over Roman. The feeling will be the same whenever Reigns conquers Braun if Strowman is built up as a dominant champion between now and maybe Summerslam.
Reigns pulling out of Mania will give Braun, if he is chosen, the golden opportunity his career has been waiting for to become a top guy on SmackDown.
9. Edge and Randy Orton main event Night One
The Orton-Edge story has been the hottest rivalry on WWE TV in recent years with nods to the past as well as levels of brutality only 'The Viper' can reach. With this angle having so many layers, including a long-awaited singles return from Edge, it is easily the most intriguing watch on Monday nights.
With Mania becoming a two-night event, the chance of this grudge match main eventing has doubled but the likelihood of it beating either world title match to the top spot is slim. Still, with the WWE Championship likely to main event night two, it's a great opportunity to have a triumphant singles return of a hugely popular star overcoming his bitter enemy to be in the spotlight.
10. Drew McIntyre Claymores Brock Lesnar into Oblivion
Drew Mcintyre is one of the hottest products in professional wrestling right now with his meteoric rise, helped with the rub from Brock Lesnar. The WWE Champion has been around for a long time and has been notorious for not showing while holding onto the belt, so it's best for everyone if this is Lesnar's curtain call for now.
Drew is the first real credible man to achieve this feat, and with his destructive claymore already flooring Lesnar on many occasions, this is a believable way for 'The Beast' to bow out. Everyone has their fingers crossed that the Rumble winner defeats Brock, but Drew not only needs to win the title off Lesnar but also kick him out of WWE for some time. How can 'The Scottish Psychopath' do this? By hitting repeated Claymores on 'The Beast'.
This would lead to Brock selling the impact of the move by not showing up on RAW following the match. Lesnar would also feel embarrassed that Drew beat him so would leave for a bit only to come back down the line for an already hotly anticipated rematch with Mcintyre.
Some of the coverage you find on Cultured Vultures contains affiliate links, which provide us with small commissions based on purchases made from visiting our site. We cover gaming news, movie reviews, wrestling and much more.