Everybody has said at one stage or another, "this game would make a great movie". To date, everyone on the planet has been wrong, but at least we probably won't have to put up with these failed attempts at video game movies (even if some sound rather good).
1. American McGee's Alice
Way back at the turn of the century, Wes Craven was signed up to direct a movie adaptation of American McGee's gothic version of Alice in Wonderland. Featuring an older Alice and set years after the original stories, it was up to frequent Tim Burton collaborator John August to take on writing duties. The movie moved to Dimension Films who hired screenwriting brothers Joe and Erich Hoeber to write their own screenplay. The brothers who had brought Battleship and the two RED movies to the screen delivered a screenplay in 2003, but then the rights moved to 20th Century Fox in 2004. Then in 2005 they moved to Universal.
Sarah Michelle Gellar was attached to play the titular Alice since 2000, and in 2008 she stated that she was not giving up on the movie, but apparently had left the title only a few months later that same year. With no development in several years, American McGee bought back the movie rights and funded a series of short movies through Kickstarter. These were known as Alice: Otherlands and were released in October 2015.
2. Monkey Island
The Monkey Island movie was the stuff of legend for years. No one seeming to want to say anything due to possible contractual issues, even Monkey Island co-creator himself Steve Purcell didn't want to say anything. Years later Purcell released some concept art for the movie. With the release the remastered version in 2011 came some concept art for the movie never seen before, and is the only time the movie had ever been officially acknowledged.
Screenwriter Ted Elliott was signed to write the script for the Monkey Island movie, the man who would later go on to write the Pirates of the Caribbean movie. There are many similarities between Pirates and Monkey Island: a wannabe pirate, a goofy lead character, and a zombie ghost pirate antagonist. Perhaps much of Eliot's script was reused for Pirates, considering both game and film were based on the book On Stranger Tides.
3. Onimusha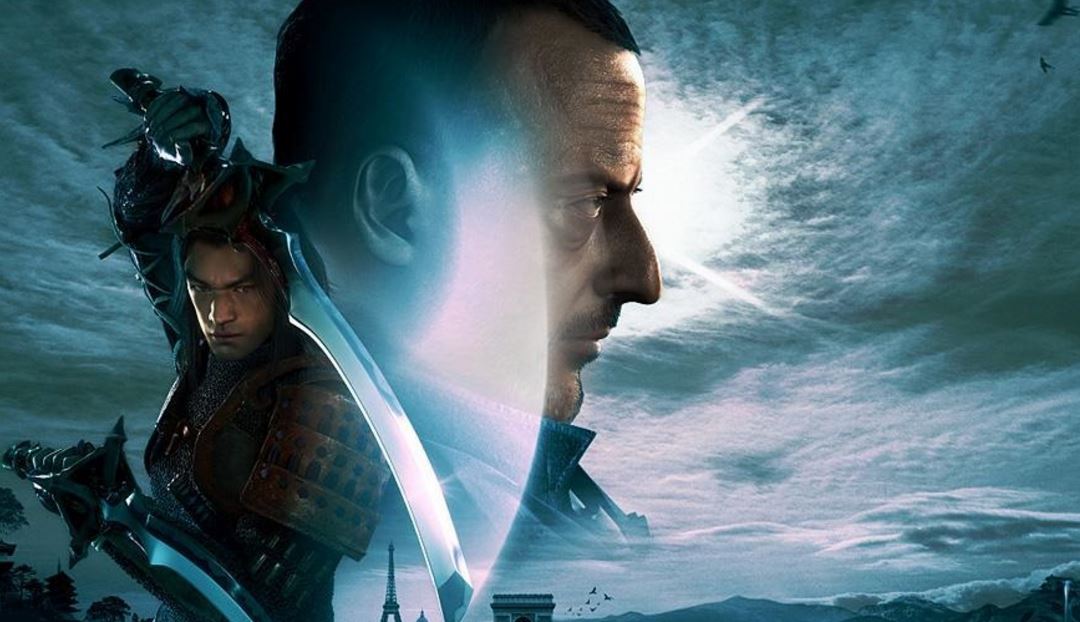 Many people may not be aware of Capcom's samurai vs demon series, which isn't surprising – the last title in the series was Onimusha: Dawn of Dreams in 2006. The original was meant to be a samurai version of Resident Evil, seeing players navigating a mansion in Sengoku Japan. The game morphed into its own beast, being hugely popular at the turn of the century. This popularity led Paramount Studios to attempt their own adaptation.
Brotherhood of the Wolf director Christophe Gans was signed up with Resident Evil and Silent Hill producer Samuel Hadida. Plans were on for a $70 million blockbuster movie, but over the years, Onimusha's popularity cooled off a lot following the release of the third game in the series. The movie got delayed and many actors lined up moved on to other projects. Hadida spoke to Forbes in 2012 and said they were holding off on the movie until they saw how well 47 Ronin, another samurai/demon movie, did at the box office. Sadly, 47 Ronin bombed at the box office so I doubt we'll see Onimusha any time soon.
4. Spy Hunter
It was back in the early 2000's when Spy Hunter was due to be adapted into a movie – the film was so certain to be made that a tie-in video game was put into development. The odd thing was that only the tie-in game was actually released.
The movie was supposed to have Dwayne Johnson in the title role, and while the film never appeared, he appeared as the main character in the video game. Universal Studios attempted to make this movie during the mid 00's with the directing duties passing through a number of writers and directors including John Woo and Paul W.S Anderson. Every now and again, news of the movie trickles out, claiming the project is still alive, but this movie looks to be dead in the water.
5. Metroid
Yes, believe it or not, Nintendo's Metroid was actually to be made into a movie some time ago. Earmarked for a 2006 release, producers Terence Chang and Brad Foxhoven joined up with director John Woo to develop the movie. Production company Tiger Hill aimed at exploring Samus Aran's origins. Sadly, little is known about how far this movie got into production. It's pretty safe to say that some early scripts were probably produced, but nothing ever came of this exciting development.
So what happened? Well, it's hard to say, most likely a mix of a few things. By 2004, John Woo's Hollywood career wasn't exactly going to plan. After making it big with Hard Boiled, he followed that up with Hollywood efforts Broken Arrow and Face/Off. But from 2000 onwards, he struggled: Mission Impossible 2 was seen as a disappointment, and that was followed by equally disappointing Windtalkers and Paycheck.
With a lacklustre post-millennium career, it's understandable that few people would want to pay Woo to make a multi-million dollar Science Fiction epic to a guy whose last few movies haven't exactly set the world on fire. Also, since Super Mario Bros in the 90's, Nintendo has been uncomfortable with Hollywood handling their intellectual property so I doubt either side could ever see eye to eye on the adaptation.
6. Rollercoaster Tycoon
For reasons unknown to everyone in the world, Sony Pictures picked up the rights to Rollercoaster Tycoon in 2010. The project was being helmed by Harald Zwart, who also brought us The Karate Kid remake and The Mortal Instruments: City of Bones. David Ronn and Jay Scherick were in charge of writing duties, who have written the upcoming Baywatch movie, The Smurfs and um, Norbit.
There's been no news of this, because it's Rollercoaster Tycoon The Movie and I've no idea how this would even work. According to reports, it was due to be a mix of live action and cgi, but even so the fact that this was even a thing for a while really baffles me. In 2010, there hadn't been a RCT game for six years and there wasn't a huge fanbase for it, at least not one to make a multimillion dollar movie out of. It's a strange choice – it's like trying to turn The Sims into a movie, which doesn't make sense.
7. The Sims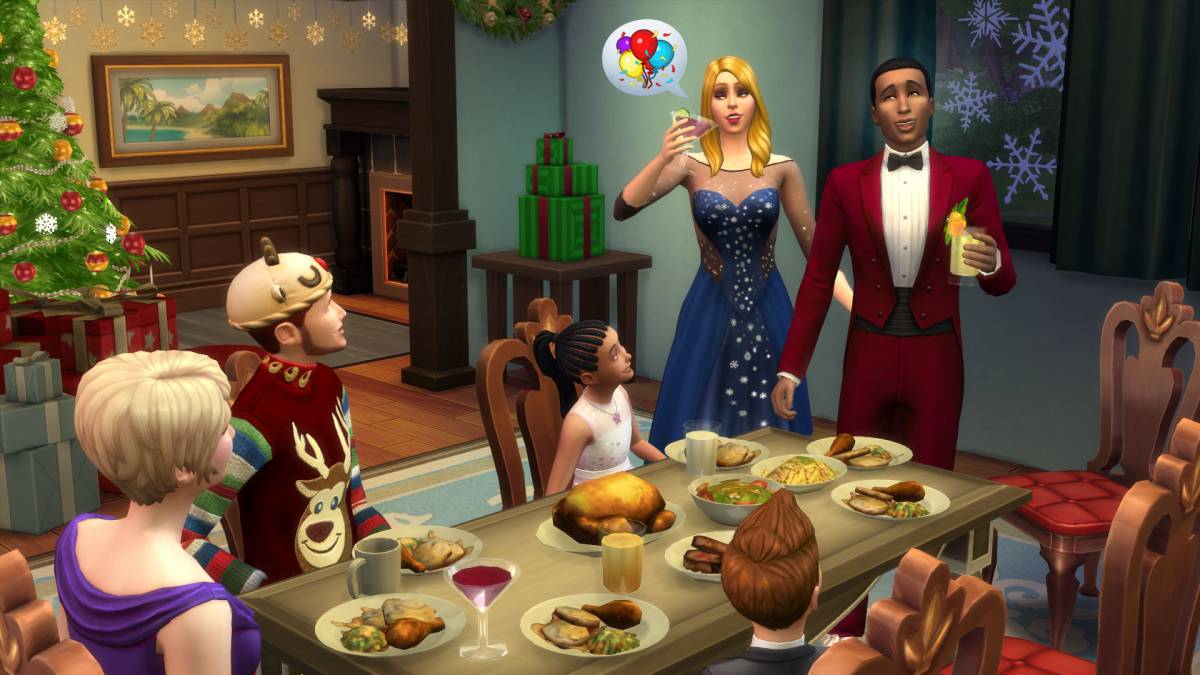 See what I did there? In all fairness if you wanted to turn any simulation game into a movie then The Sims is possibly your best bet. The game is already basically a daytime soap opera in game form, so to jump this up to a movie wouldn't be difficult. The only hard part is explain the name – why The Sims? The name no doesn't make any sense. And for that matter, the content of the movie doesn't exactly jump out at you.
'A movie about residents that live in the town of pleasantview'? Not exactly original here guys, could easily be the plot to Desperate Housewives or any other American soap series. 20th Century Fox acquired the rights to The Sims in 2007 and assigned Norbit producer (why always Norbit?!) John Davis onboard, with Brian Lynch (Scary Movie 3) to write. A decade later with no movie, it looks like this one is a no goer. According to EA, a MySims TV series was once in production for some reason.
8. Bioshock
Probably the most famous movie on this list. The movie was set to be directed by Gore Verbinski, most famous for the Ring remake and Pirates of the Carribbean. Verbinski spent a lot of time working on this movie and there is a lot of concept art and storyboards for it out there. However its 2011 release came and went, Gore dropped out and 28 Weeks Later's Juan Carlos Fresnadillo came on board.
To this day Bioshock remains unmade, and it'll probably stay that way. The idea of making an R-rated violent blockbuster set in an underwater city put everyone off. It would've taken hundreds of millions and understandably, no one wanted to take the risk. It was probably the most developed movie in this list however. Various leaked Sony emails linked Woody Harrelson and Ryan Gosling with the movie. Verbinski stated on Reddit that with R-rated movies doing well Bioshock may get its chance after all. Don't hold your breath though.
9. Kane & Lynch
Back in 2007 Kane & Lynch: Dead Men was due to be the next big game. A pair of maniacs in a third person cover shooter. Sadly it was dreadful yet Kane & Lynch sold over 1 million copies on hype alone and spawned a sequel. Due to the success and hype Lionsgate signed a deal to turn the game into a movie and signed Bruce Willis and Jamie Foxx as Kane and Lynch with screenwriter Kyle Ward writing the movie. The movie was scheduled for 2011 but never made it that far.
Despite Kane & Lynch 2 selling over 1 million copies, the franchise has a bad reputation due to the middling quality of its titles and it seems that IO Interactive have quietly shelved the series. In 2013 we learned that the movie was still in production (for some reason), due to be directed by F. Gary Gary with Gerard Butler and Vin Diesel in talks to star, however since Gary Gary is busy at work on the Fast and the Furious franchise and the general lack of information we can assume that this is one dead duck.
10. Dead Island
One of the more recent games on this list. In Lionsgate purchased the rights to the movie purely based upon THAT Dead Island trailer. That was it. They then did nothing with the rights until they ran out. In 2014 Deep Silver announced that the movie would be produced by Occupant Entertainment. But so far there's been no further info on the movie and I cannot see this one happening.
So which video game movies do you want to see and why? Comment below!
[interaction id="58fdcde1cb4fa6890817c8f7″]
Some of the coverage you find on Cultured Vultures contains affiliate links, which provide us with small commissions based on purchases made from visiting our site. We cover gaming news, movie reviews, wrestling and much more.