Launching on November 10th, 2020, Microsoft's Xbox Series X promises to be a gaming powerhouse that delivers a truly next-gen experience. What players can translate that to mean is that, like other next-gen consoles at launch, it may not be readily available. Unfortunately, there are some exciting titles releasing alongside and shortly after the Series X/S launch. So, what are players supposed to do? Wait?
We know that won't happen, which is why it's worth noting that many Xbox Series X/S games are also available on the Xbox One. Sure, they won't look as good, but these cross-generation experiences guarantee that you don't have to wait to secure a Series X just to immerse yourself in them.
The following list encompasses games you can purchase on the Xbox One and upgrade for free when you score a Series X/S. This even includes current-gen games that you may be playing or have already played and are landing on Microsoft's latest console release.
Xbox Series X | S Biggest Free Updates: As Dusk Falls | Assassin's Creed Valhalla | Borderlands 3 | Call of Duty: Black Ops Cold War | Cyberpunk 2077 | DOOM Eternal | Far Cry 6 | Halo Infinite | Hitman 3 | Marvel's Avengers | Psychonauts 2 | Senua's Saga: Hellblade II | Watch Dogs: Legion
1. As Dusk Falls
Developer: INTERIOR/NIGHT
Publisher: Xbox Game Studios
If there's one thing As Dusk Falls is sure to deliver, it's a visually striking adventure. The studio behind the Xbox and PC exclusive, INTERIOR/NIGHT is made up of Quantic Dream and Sony veterans, so you know the story is going to be the focus.
Players will follow two families over a 30-year span as their lives in the dry Arizona desert become intertwined. Little else is known about As Dusk Falls, though INTERIOR/NIGHT is really driving home that this is more of an interactive drama than a full-blown video game.
As a launch title for the Xbox Series X/S, players will be able to see the unique art style unfold in stunning next-gen visuals. Or they'll start it up on the Xbox One and carry it over to the newer console at a later date.
2. Assassin's Creed Valhalla
Developer: Ubisoft Montreal
Publisher: Ubisoft
Through the power of the Xbox Series X/S, players will be immersed in a tale of Vikings and Assassins. Valhalla features a campaign, playable as a male or female character, full of Viking lore and history. Like any Assassin's Creed game, though, the focus always shifts toward the Brotherhood.
Players have been clamoring for a Viking-themed Assassin's Creed game, and here they'll have one displayed breathtaking 4K at 60 FPS. Valhalla will also have an Xbox One release that's sure to be striking in its own ways. Scheduled for a November 10 release, Ubisoft is offering a free upgrade to the Series X version in the likely event the console is near impossible to find at launch.
3. Borderlands 3
Developer: Gearbox Software
Publisher: 2K Games
More than a year ago, Gearbox Software returned players to the chaos of Pandora in Borderlands 3. The content-rich FPS RPG introduced four new characters, including the summoning "Siren," Amara; the "Gunner" and mecha Iron Bear pilot, Moze; Zane, the "Operative," and the "Beastmaster" robot, FL4K.
Like previous entries, there's a lot to do in Borderlands 3, which is sure to keep players busy. Those that may not have completed the Vault Hunters' mission on the Xbox One will be able to transfer their data to a next-gen release.
The upgrade will come with free updates, including support for up to four-player local split-screen, and an additional skill tree for every Vault Hunter. All previously purchased DLC content will also carry over to save players' wallets.
4. Call of Duty: Black Ops Cold War
Developer: Treyarch
Publisher: Activision
Inspired by real events that unfolded during the Cold War, the latest Black Ops installment sends players to the 1980s to pursue a Russian spy as a CIA officer. While the story is sure to offer up some intense thrills, it's the multiplayer that's sure to be what drives sales.
Black Ops Cold War includes 6v6, 12v12, and the new 40-player "Fireteam" mode, all of which offer cross-platform play. Not only will the progression players have made in Warzone carry over, but those that couldn't score an Xbox Series X/S can start their game on the Xbox One and carry it over to the next-gen console in the future.
Black Ops Cold War also includes a new Zombies mode, titled "Dark Aether." It picks up where Black Ops 4's Zombies mode left off and promises horrifying action.
5. Cyberpunk 2077
Developer: CD PROJEKT RED
Publisher: CD PROJEKT
Despite multiple delays, Cyberpunk 2077 isn't going to be a launch title for the Xbox Series X/S. However, it will drop on the Xbox One in mid-November, and with a free next-gen upgrade, you won't have to wait for the enhanced version to release. CD PROJEKT RED created the open world of Night City for its tech-focused FPS RPG.
The neon lights of the city will surely glow bright on the Series X and facial animations are undoubtedly going to Wow players. It's likely that you'll beat Cyberpunk 2077 before it launches sometime in 2021, but the customization and different ways to play give you plenty of reason to make use of that free upgrade.
Keanu Reeves fills a leading role, and composer Marcin Przybyłowicz (The Witcher 3: Wild Hunt) created the score for Cyberpunk 2077.
6. DOOM Eternal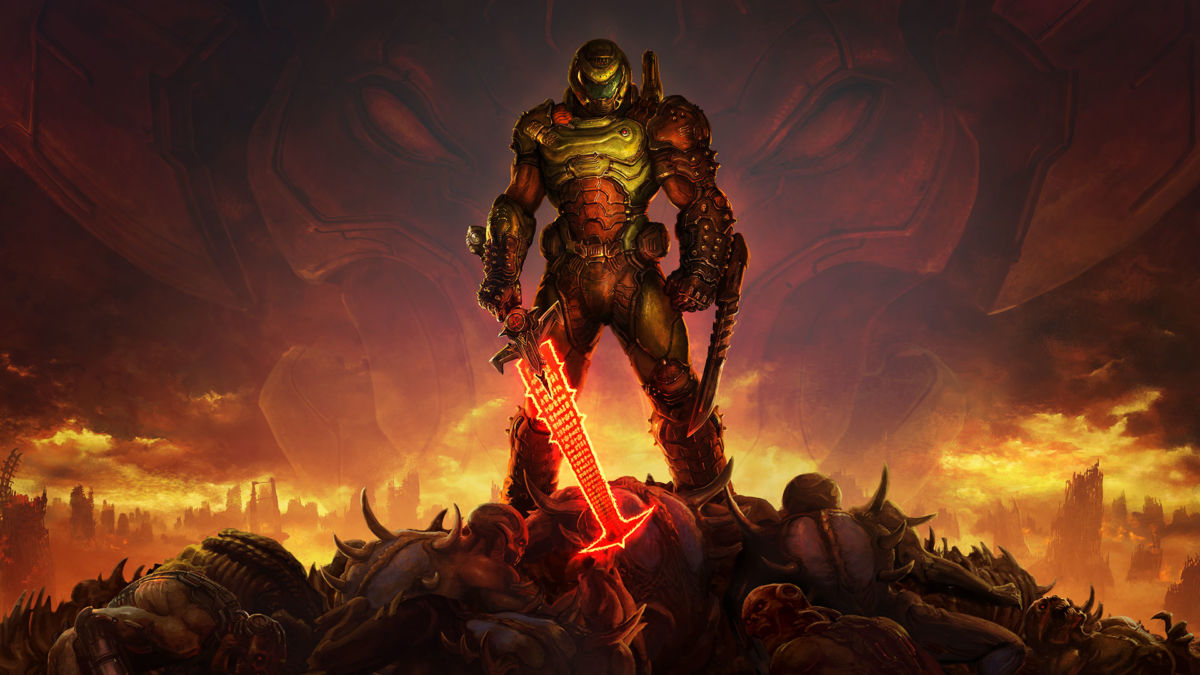 Developer: id Software
Publisher: Bethesda
Rip and tear your way across the Xbox Series X | S with the free upgrade for DOOM Eternal. The Doom Slayer returns in this expansive sequel, and takes the fight from Mars and Hell to the surface of Earth. The demons have only gotten stronger and greater in numbers – which is definitely an exciting prospect for players.
Eternal has been available on current-gen consoles since March 2020, so you may be wondering what the appeal would be to upgrade when the Xbox Series X/S launches. Being a DOOM game should be the only answer you need, but also consider the fact that there are DLC releasing in the future, including The Ancient Gods – Part One scheduled for October 20.
Neither id Software or Bethesda confirmed if any changes would be made for the next-gen consoles, but it's likely just visual improvements.
7. Far Cry 6
Developer: Ubisoft Toronto
Publisher: Ubisoft
The world may have ended in Far Cry 5, but of course Ubisoft was going to find a way to restore order. Just bring in Giancarlo Esposito and his cold stare will do all the work.
The Breaking Bad alumni headlines the latest Far Cry entry as the dictator of Yara, a Caribbean island players are sure to wreak havoc across. As a guerilla fighter, players will go toe-to-toe El Presidente Anton Castillo and his devoted followers.
Far Cry 6 is scheduled for a February 2021 release, and while the Xbox Series X may be in some supply by then, the free upgrade still gives players time to assess their finances and delay their purchase.
8. Halo Infinite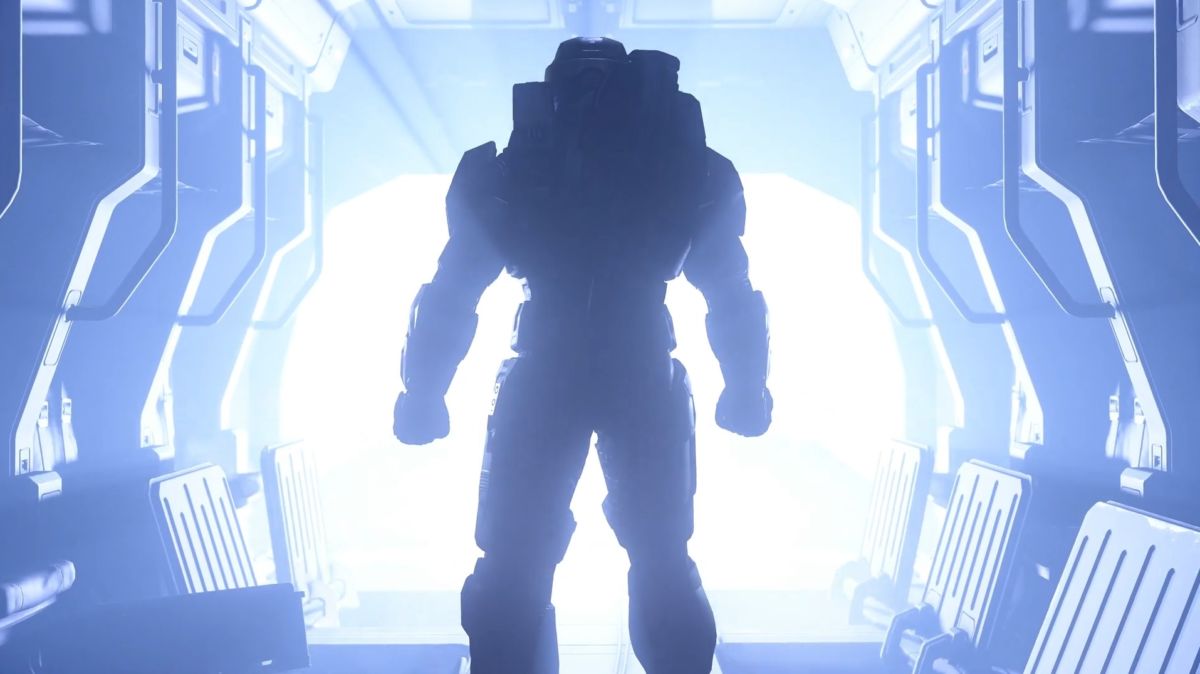 Developer: 343 Industries
Publisher: Xbox Game Studios
Initial reveal aside, it's difficult not to get excited over a new Halo game. In what may have been a surprising move for some, Master Chief's latest adventure isn't exclusive to the Xbox Series X. It's also releasing on the Xbox One which is a fantastic move as such an iconic character shouldn't be limited to a brand new console.
Halo Infinite picks up after Halo 5: Guardians, but instead of being relegated to the sideline, Master Chief is back in the spotlight. We just can't wait to jump back behind the wheel of a Warthog and bash Grunts with the butt of our pistols. The promise of new weapons is nice, too, but those are our top priorities.
Halo Infinite should be dropping sometime next year, but don't be surprised if it gets a small push with what's going on in the world.
9. Hitman 3
Developer: IO Interactive
Publisher: IO Interactive
It's time to close another chapter in Agent 47's book. Whether this will be the last time a page is turned for the famed agent is unknown, but Hitman 3 is the closing installment of the World of Assassination trilogy started with the 2016 reboot.
Players will don the suit again in January 2021, right in the aftermath of the next-gen console launch craze. The Xbox Series X/S will likely still be hard to find, so players will be able to boot up Hitman 3 in their Xbox One. Any progress they make with Agent 47 will follow with them to the new console.
IO Interactive's promise of a darker and "more mature" Hitman game is exciting, though we fear what that may mean for our beloved agent.
10. Marvel's Avengers
Developer: Crystal Dynamics
Publisher: Square Enix
The worst part about Games as a Service is questioning what happens with your content when you upgrade consoles. By the time the Xbox Series X/S launches, you'll have stomped the Avengers' foes into the ground. Probably more than once. Yet, there is still plenty to unravel thanks to future DLC and multiplayer modes.
Thankfully, when you do switch to the next-gen Xbox, everything from your Xbox One version will carry over. Don't worry about losing that Captain American build you're so proud of as a free upgrade will transfer it to the newest version on its release on November 10.
Don't expect a remarkable improvement in Marvel's Avengers visuals, but it should definitely perform prettier.
11. Psychonauts 2
Developer: Double Fine
Publisher: Xbox Game Studios
Anyone that says they're not at least a little excited about Psychonauts 2 is a bold-faced liar. Originally announced at the 2015 The Game Awards, we've been patiently waiting for Double Fine to deliver the goods. And, if you're an Xbox owner, the team certainly will deliver.
Raz returns and players once-again take control of his psychic powers. Psychonauts 2 takes place after Psychonauts in the Rhombus of Ruin, the VR adventure game released on the PS4 and PC. Whereas Sony fans were able to join Raz in a virtual reality adventure, Xbox fans will be able to take him to their next-gen console.
Psychonauts 2 isn't an exclusive, but it's also unclear if it's coming to the PS5 as its own game instead of a free upgrade. For those that may need it, there will be an Xbox One version. Double Fine hasn confirmed there will be a free upgrade to the next-gen version.
12. Senua's Saga: Hellblade II
Developer: Ninja Theory
Publisher: Xbox Game Studios
That initial reveal of Senua's Saga: Hellblade II at the 2019 The Game Awards was intense. It was a visual masterpiece that felt like it was promising an important and impactful story. And that trailer is really all we've seen since.
While Hellblade II will certainly be a console-seller when it releases (whenever that may be), Ninja Theory also has an Xbox One version in the works. At least, there was one at one point, but the ample radio silence since its reveal could lead to some unexpected news in the future.
13. Watch Dogs: Legion
Developer: Ubisoft Toronto
Publisher: Ubisoft
November's Watch Dogs: Legion looks like it's going to rectify some of the issues with its predecessors.
The larger open world and ability to recruit members into your ring of hackers adds a new gameplay element that should increase entertainment value. It's definitely still all about the different hacking techniques, but it doesn't hurt to have other features to draw players in.
Legion is slated for an October 29, 2020 release. Impatient players that can't wait to dive in can grab a copy for their Xbox One and take advantage of the free upgrade come November 10. We're definitely excited to see how much different things will look on the next-gen console.
READ NEXT: PS5 Cross-Gen Games: The Biggest Games For PlayStation 4 and PlayStation 5
Some of the coverage you find on Cultured Vultures contains affiliate links, which provide us with small commissions based on purchases made from visiting our site. We cover gaming news, movie reviews, wrestling and much more.