Making the transition from an older generation to a newer one comes with trepidation over losing some of your favorite titles. Some games are just too good to let go, but you also don't want to hold onto your old hardware. To help ease the move from the PS4 to the PS5, publishers are offering upgrades to take your current-gen experience into the next-gen.
The following titles, both new and old, will allow you to start your gaming experience on the PS4 and transfer it over to Sony's more powerful PS5. For players, this may ease the pain of missing out on the first round of consoles. While you may not be able to start a launch title on the PS5, you can still dive in early and simply make use of the free upgrade.
The following games are slated to either receive a free upgrade at the time of their PS5 release or to be available for both consoles on day one.
Assassin's Creed: Valhalla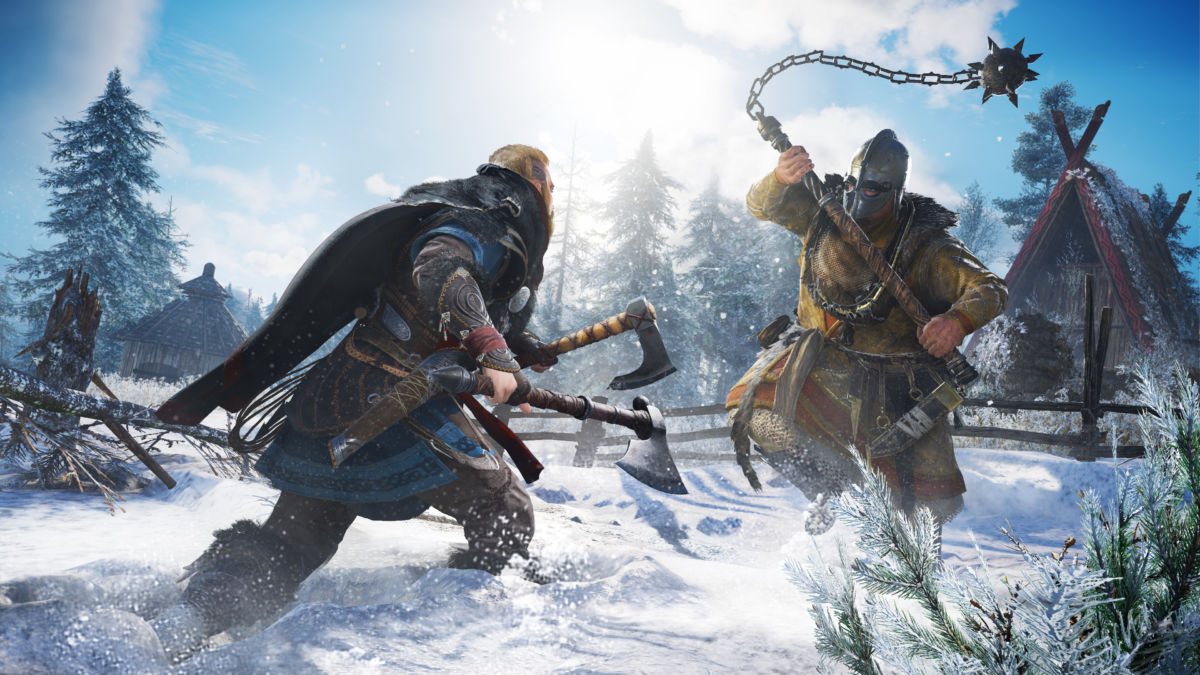 Developer: Ubisoft Montreal
Publisher: Ubisoft
Enter Valhalla on November 10, regardless of if you picked up your PS5 yet.
The latest Assassin's Creed title will be a visually stunning journey into Viking history, of course interlaced with the usual historical twists and turns the series is best known for. Valhalla will release on the PS4 two days before the PS5 launch.
If you're too antsy to wait, you can score a copy early and take advantage of the free upgrade to the next-gen version.
Borderlands 3
Developer: Gearbox Software
Publisher: 2k Games
Released more than a year before the launch of the PS5, Gearbox Software's third installment of the zany Borderlands series will make its way to the PS5. Since you've likely already secured your favorite character and have even mastered the game, it will be nice not having to pay for it again just for the advanced experience.
The PS5 upgrade will transfer over all DLC and include a two to four-player local split-screen mode. Even if you maxed out your character's stats, the upgrade includes a new skill tree for each playable hero.
Cyberpunk 2077
Developer: CD Projekt RED
Publisher: CD Projekt
Assuming it doesn't suffer another delay, Cyberpunk 2077 will finally be releasing in November 2020. Unfortunately, only on the Xbox One, PS4, and PC. The next-gen versions aren't expected until sometime in 2021.
That's a long time to wait for one of the most highly anticipated games of the year. Thankfully, you can boot it up at launch and switch to the next-gen version upon its release. Start one character on your PS4, then switch over to someone completely different when the PS5 version launches.
DOOM Eternal
Developer: id Software
Publisher: Bethesda
With The Ancient Gods DLC releasing less than a month before the PS5 launch, some players may be looking to dive back into DOOM Eternal. If they can hold off, they'll be able to do so using the free PS5 upgrade.
Imagine ripping demons limb from limb backed by the power of Sony's latest console. It's going to be even more strikingly gorgeous than before. DOOM Eternal launched back in March, so November is probably about the time you'll be itching to break out your super shotgun again to rip and tear through the forces of hell.
Far Cry 6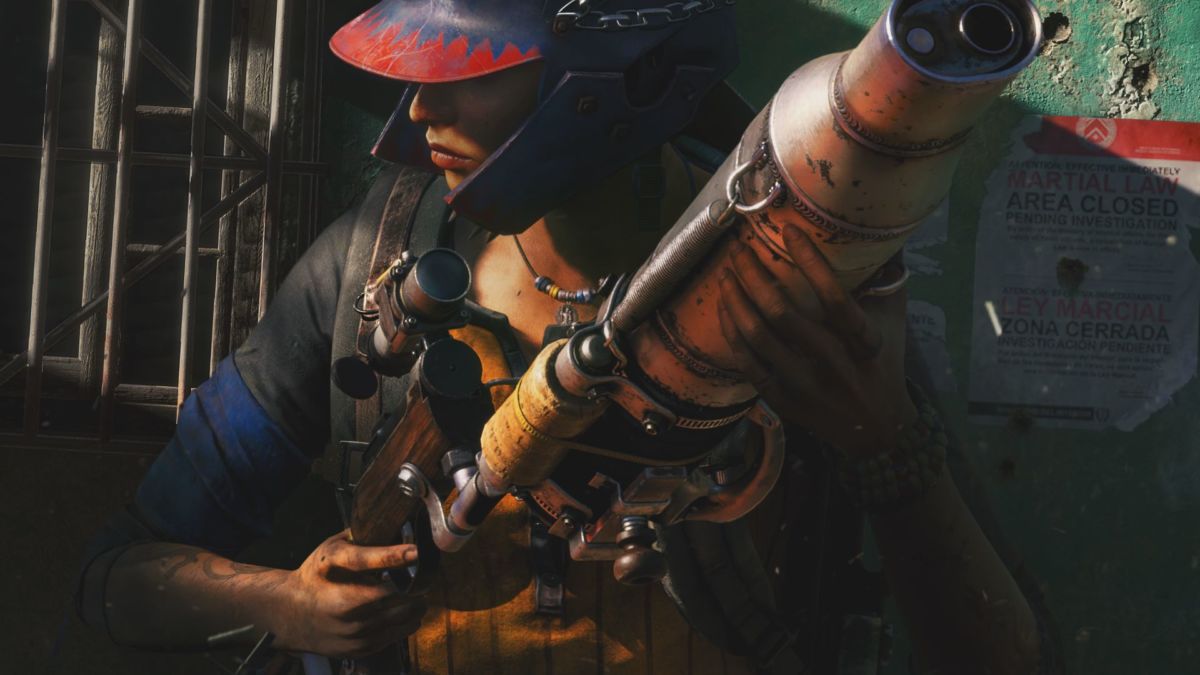 Developer: Ubisoft Toronto
Publisher: Ubisoft
Far Cry 6 isn't scheduled for release until February 2021, and while PS5 consoles may be more readily available by then, it's definitely not a guarantee. Whether you just haven't found one yet or are still waiting for the hardware kinks to be worked out, you won't have to suffer the wait to play Far Cry 6.
If you remember Far Cry 5, the PS4 visuals were certainly something to marvel at, and this go around, you'll have the chilling talents of Giancarlo Esposito to distract you from the marginally lower visual quality. When it comes to gameplay and content, however, there aren't any confirmed differences between the PS4 and PS5 versions.
Hitman 3
Developer: IO Interactive
Publisher: IO Interactive
Closing out the World of Assassination trilogy, Hitman 3 is scheduled for a January 20, 2021 launch. At that time, both PS4 and PS5 versions will be available, so it's all a matter of which console you have on hand. If you feel stuck playing the PS4 version, don't worry – that PS5 upgrade is waiting for you once you can switch over.
Despite which version you play on, this may be your time to pick up a PSVR as Hitman 3 will feature virtual reality functionality. There may not be a multiplayer mode, but VR integration is sure to expand upon your time in Agent 47's shoes. Unfortunately, the upgrade only applies to the digital version.
Horizon Forbidden West
Developer: Guerilla Games
Publisher: Sony Interactive Entertainment
There is no denying that Horizon Zero Dawn was a beautiful game on the PS4. It pushed the console to the limits to create a vibrant open world full of roaming robotic monsters. Surely, you're excited to rejoin Aloy in the wilds. When it releases in 2021, the sequel, Horizon Forbidden West, will have a PS4 version.
The pressure to trade your PS4 for a PS5 is off as you'll be able to take control of Aloy in Guerilla Games' highly anticipated release. When you do finally switch, you'll have a free upgrade waiting to transport you to a lush environment rendered by the power of the PS5.
Marvel's Avengers
Developer: Square Enix
Publisher: Square Enix
Games as a service titles have the longevity that, say, standard single-player games may not. So, while you've been battling Taskmaster, Abomination, and the rogue's gallery of villains in Marvel's Avengers since well before the PS5 launch, you're still going to want to hang onto your save data when you switch consoles.
The free upgrade will pull from your PS4 save file so you can pick up where you left off. Your heroes will be souped up – almost as much as the game's visuals and, hopefully, framerate. It will be pretty neat to see how different the game feels on the DualSense controller.
Marvel's Spider-Man: Miles Morales
Developer: Insomniac Games
Publisher: Sony Interactive Entertainment
Though Spider-Man: Miles Morales is releasing alongside the PS5, securing one of the new consoles before the holidays may not be easy. That doesn't mean you have to wait until 2021 to enjoy Insomniac's spidey spin-off.
Though the vibrant neon coloring may not look as good on the PS4, you will be able to enjoy the deep and engaging story expected from this new Spider-Man universe. Initial rumors stated the PS4 save file wouldn't carry over to the PS5, but that's since been confirmed as incorrect. So, there's no punishment for suiting up on November 12 in anticipation of the free PS5 upgrade.
Sackboy: A Big Adventure
Developer: Sumo Digital
Publisher: Sony Interactive Entertainment
You thought you saw the last of Sackboy, the lovable mascot introduced on the PS3? Sumo Digital is bringing him back in a cross-gen platform game.
Unlike previous LittleBigPlanet games, A Big Adventure introduces a 3D plain for the lovable sack to explore. Slated as a PS5 launch title, the game will also bring its lovable qualities to the PS4. Four players can join in on the fun as you traverse colorful 3D worlds.
If you're without a PS5 at launch, you'll be able to grab the PS4 adventure and upgrade for free at a later date. Sackboy: A Big Adventure is one of those games you don't want to miss out on, especially for its co-op gameplay.
The Witcher 3: Wild Hunt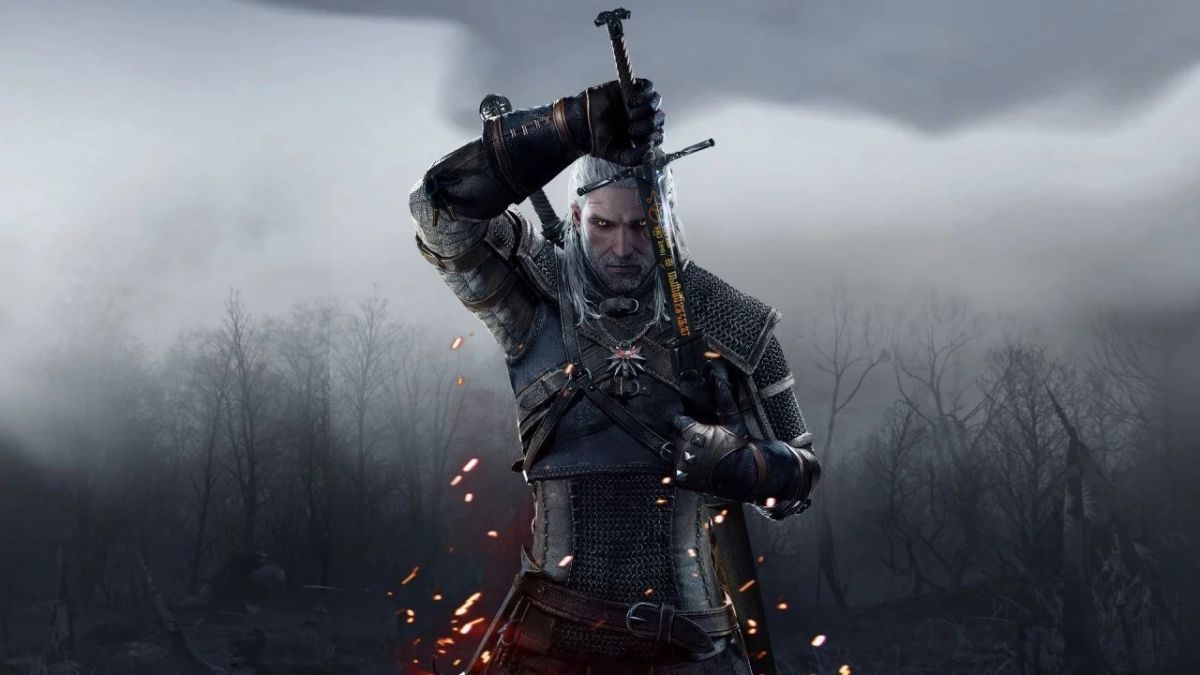 Developer: CD Projekt RED
Publisher: CD Projekt RED
What game do you think will set the record for "most rereleases?" Skyrim, Grand Theft Auto IV, Resident Evil 4, or newcomer to the category, The Witcher 3?
Regardless of who secures that title, at least we'll have a reason to immerse ourselves in the world of The Witcher once more. We just have to see what Jenny 'o the Woods looks like on the PS5.
Restarting Wild Hunt on the PS5 will also curb the pain felt by the delayed second season of Netflix's The Witcher TV series.
Watch Dogs: Legion
Developer: Ubisoft Toronto
Publisher: Ubisoft
Launching in October, less than a month ahead of the PS5, Legion will surely test your willpower. Can you wait for the PS5 launch, or do you need to immediately join DedSec and hack your way through dystopian London? We can't fault you if you pounce on the PS4 version and simply upgrade when the PS5 launches.
Legion brings back the series signature stealth hacking gameplay, where much of London is available for you to toy with. Engage enemies head-on or use the technology at your disposal to survive the hostile open-world and uncover the truth behind the imposter DedSec members and the mysterious "Zero Day" group.
READ NEXT: 10 PS5 Facts You Should Know
Some of the coverage you find on Cultured Vultures contains affiliate links, which provide us with small commissions based on purchases made from visiting our site. We cover gaming news, movie reviews, wrestling and much more.