Developer: Yuke's
Publisher: 2K Sports
Platform(s): PS4
, Xbox One
, PC (release date TBC)
Well, Halloween is nearly upon us and, as always, it's time for a brand new wrestling game. WWE 2K17 was a decent addition to the franchise with a brand new MyCareer, enhanced Universe mode and one of the best customisation engines in recent years. With Yuke's seemingly ready to really launch the franchise into the big time, I had high hopes for WWE 2K18.
The biggest thing any returning fan will notice is just how damn pretty the graphics are. Each wrestler truly does look like their real life counterpart with many of the annoying bugs, such as clothing covering up the title belt, having been removed from the game completely. As matches develop, like Iron Man matches where wrestlers must compete against each other for an insane time limit, they develop sheens of sweat, and begin to physically look tired. Combine that with the fact that the crowd now look realer than ever and it all comes together to produce an authentic experience.
It also seems that the game balancing has also been tweaked. Once you master the controls and how to perfectly time reversals, you are able to walk into a ring as your chosen wrestler and truly stomp your opponent to the ground without them even getting a single move off. However, this time around, that seems to have been changed where even the weakest of opponents have the ability to reverse big moves. This simple tweak makes the game feel fairer when you are competing against wrestlers like Brock Lesnar or Goldberg.
The gameplay engine has also been tweaked, with moves costing stamina to both you and your opponent. However, as with any WWE game, there are some really bad glitches that 2K desperately needs to iron out. One of them is the fact that finishing moves don't always land, even if you are standing right in front of your opponent. My favourite move is the RKO, without a doubt, and when I tried to execute it, Randal just openly missed him. There is also a really irritating bug where I have been unable to pin my opponent for the win, watching my character pick the opponent up instead.
Before its release, 2K and Yukes were really insistent about how fantastic MyCareer was and how you would able to choose one dedicated path on your road to Wrestlemania. In principle, this is correct. However, the way MyCareer is constructed is truly appalling. Once you have created your wrestler from a limited choice of both character models and gear, you are thrust into development with a choice of pretty rudimentary moves. Throughout the tutorial, you are assured that you can go into deeper customisation in the character menu, but when you get there, you are confronted with loot boxes. It is by using your available Victory Credits that are earned from matches that you unlock both new items of clothing and new moves for your wrestler. And trust me when I say that these loot boxes aren't cheap, with the gold loot box costing 10,000 VC. It is also a ridiculous system because to unlock some of the WWE Legends as playable characters, or all of the belts – you must use the same currency. I hope you guys like grinding.
It's a poor decision by 2K and WWE to include this system: I made it to Summerslam with my character and I still have the same crappy move set and he still looks, well, ridiculous. From what I can gather, it would take an insane amount of grinding both in MyCareer and Universe Mode in order for me to unlock everything in game. Due to the fact that 2K has once again included a factor that your fanbase falls if you have poor moves, I found myself falling further and further away from getting a shot at any of the titles.
One of the things that MyCareer does do well (and possibly the only thing) is that you can become a true face or heel easily by causing run-ins, beating people with chairs, and interfering in matches, which all adds that much needed heat on your character, eventually building up enough credibility to demand a title shot.
However, outside of MyCareer, character customisation is still one of the best factors of this game, allowing me to really go to town and create some spectacular looking wrestlers. Also, if you know where to look on the web, there are numerous guides on how to create wrestlers from other franchises and also celebrities (winning the WWE title as Jason from Friday 13th was an experience), which can lead to some pretty cool matches if you decide to set them up.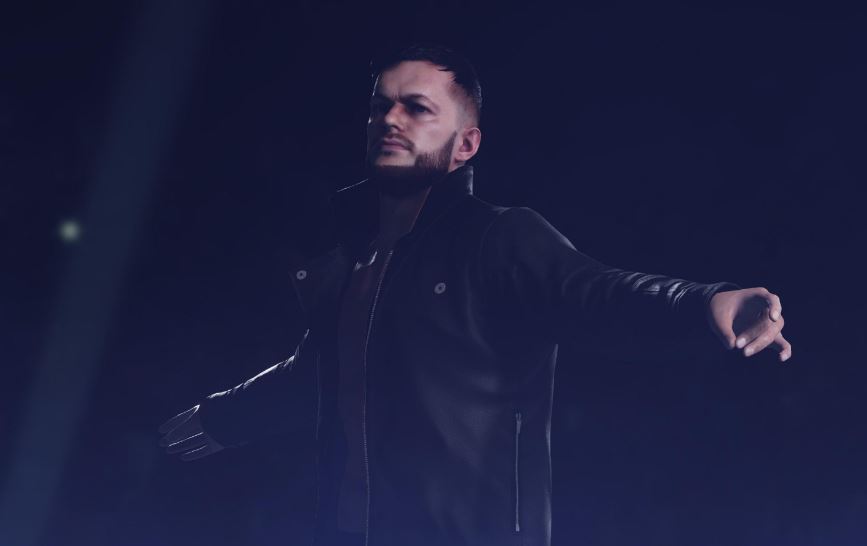 Universe Mode has also had a complete overhaul. Not only have the (almost) full NXT, Raw and Smackdown rosters been added, but each wrestler now has individual goals they must meet during the course of filming to increase their power rankings. At first, I thought this was a fantastic addition to easily my favourite way to play the title, however, the problems with this quickly started to raise their ugly heads. For example, one of my goals as my created character was to clinch the Intercontinental title. Having done so, my next goal was to defend the belt at any cost. Thirteen defences later, this goal still remains incomplete. I mean, what the hell do I have to do? Take it to war with me and defend it from 300 Spartans?
The one saving grace of Universe Mode is the chance to customise the Universe to exactly how you want to see it, with the ability to change titles between wrestlers and shows, add in WWE Legends (once you have unlocked them with VC points) and even set up the feuds you want to see in WWE today. It is by far the best and most enjoyable way to play this game.
What WWE 2K18 gives you is a game that is enjoyable enough to dip in and out of, but if you are looking for an engaging career mode, then I would advise looking at another game. Despite the fantastic graphics and new game engine, WWE 2K18 is lacking in almost every other aspect. With drastic changes to both the Career Mode and the Universe mode, it feels like WWE 2K18 is more of a chore to play than its predecessors.
Review copy purchased
READ NEXT:
– Our countdown of the best games of the year
– 10 Most Surprising Returns in WWE History
Some of the coverage you find on Cultured Vultures contains affiliate links, which provide us with small commissions based on purchases made from visiting our site. We cover gaming news, movie reviews, wrestling and much more.

Verdict
With a huge amount of grinding needed to really unlock anything of any value, WWE 2K18 is designed for the hardcore fans and not so much for the casual gamer.