After Warner's The Nun blessed September with some coin, four new movies enter the fray, each looking to get a nice piece of that post-summer pie. Some of them are actually looking a-okay. A couple aren't, but don't knock them for trying.
The Predator (Fox)
Did the world need another, sixth movie featuring Predator? I mean, no, but who needs any movie, really. The Predator – courtesy of Shane Black (helmer of a few movies you may have heard of, plus an actor in the 1987 original Predator) – is the first installment in the series since 2010's Predators, which opened fine with $24.76 million, but couldn't quite pan out, closing with a lukewarm $52m.
Good news for The Predator: nostalgia is in full swing these days, and I'd reckon a few folks are down for an autumn creature feature (particularly a brand-name one). Bad news: nostalgia doesn't always work – see last year's Alien: Covenant ($36.16m debut/$74.26m total) – and reviews are pretty sour. Regarding those reviews, if any series is critic-proof at this point it's Predator (we all expect them to be quite terrible, yes?), but they still don't bode well for its grosses beyond this weekend. There was a controversy around the film as well, although not one I feel general audiences will treat as a dealbreaker.
Adjusted for inflation, Predators earned $29.77m in its debut, a reasonable target for The Predator. Inclement weather may be a factor thanks to Hurricane Florence, but the number of venues to close will pale relative to the movie's 4,037 theatre count. It's hard to see this going much further than $30m over the weekend (tracking has it pegged at $25m-$30m), mostly due to those critical notices and a meh 6.6/10 rating on IMDb from >3,100 ratings, though stranger things have happened – The Nun was panned and look where that's at. Don't be shocked if The Predator trends downwards, however (that $88m production cost might not have been a great idea).
Prediction: $30 million, #1 rank
A Simple Favor (Lionsgate)
Paul Feig's latest is a smaller affair than his last effort, 2016's Ghostbusters ($128.35m) reboot, but it's the one among all these releases most likely to break out. A Simple Favor stars Anna Kendrick and Blake Lively in a black comedy framework, revolving around a woman attempting to uncover the truth about her suddenly missing friend, and reviews are positive thus far.
A Simple Favor has a lot going for it – a reliable director, two popular actresses, Henry Golding coming off his success from Crazy Rich Asians ($139.79m and counting), and it's a relatively unique offering for women in the current marketplace. Lionsgate is releasing the movie in 3,102 venues and the general expectation is somewhere in the mid-teen millions. Strong reviews and the aforementioned perks ought to get the adult crowds out. Odds are it'll keep them coming in the weeks to come.
Prediction: $20 million, #3 rank
Unbroken: Path to Redemption (Pure Flix)
Of the people who made up the $115.64m domestic gross of 2014's Unbroken, it's difficult to imagine more than a very small percentage will give one shred of curiosity to this weekend's Unbroken: Path to Redemption, a sort-of sequel to Angelina Jolie's original with a much more faith-based orient. This is also the second film in as many weeks from God's Not Dead director Harold Cronk, the first film – God Bless the Broken Road – being a misfire with $1.87m thus far.
Path to Redemption isn't looking much prettier than God Bless the Broken Road, thanks to a relatively limited theatre count (1,620), the lack of noteworthy marketing on distributor Pure Flix's part – whose business model seems predicated more on grassroots campaigns to church groups (hey, if it ain't broke…) – and it's doubtful the subject matter will be of much interest to a large swath of those who saw Unbroken.
Prediction: $2 million, #10 rank
White Boy Rick (Sony)
Yann Demange's White Boy Rick immediately benefits from an eye-catching title and I imagine it could've done a whole lot better if its reviews weren't so mediocre. Not awful, mind you, but not nearly well enough for a movie that hoped to get the jump on awards season with Telluride and TIFF screenings.
During awards season, one movie's reviews are fairly indicative of how well the movie's going to do. Great reviews, it'll do well. Meh reviews, meh performance. Bad reviews… you get the idea. It's not rocket science. White Boy Rick has Matthew McConaughey and a true story in its corner, but that'll only take it so far. 2015's Black Mass was propelled to a $22.64m debut off buzz from Johnny Depp's performance and a generally stacked cast, whereas such buzz for White Boy Rick is noticeably lacking. Sony is releasing the $29m pic in 2,504 hubs. I'll be slightly optimistic and peg White Boy Rick in the double digits, with the caveat that it'll likely end the weekend below that.
Prediction: $10 million, #5 rank
HOLDOVERS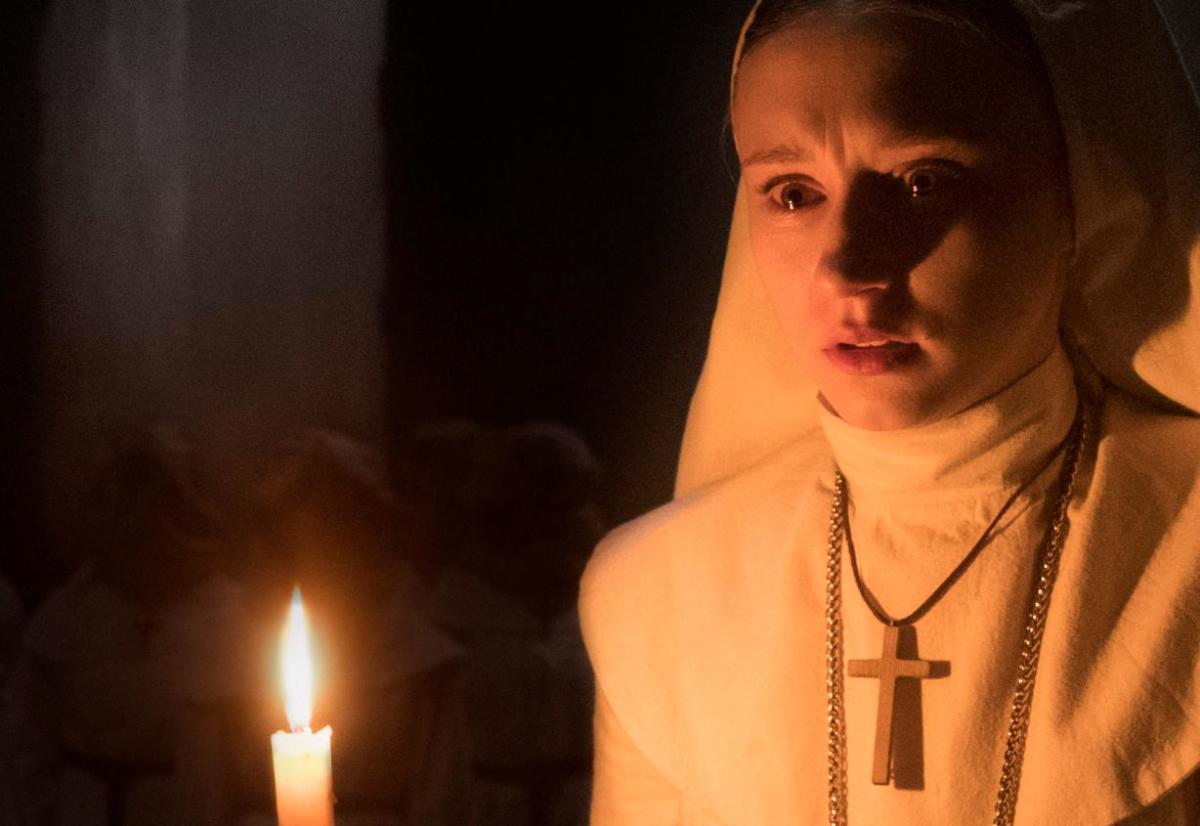 2. The Nun (Warner Bros.) – $21.5 million (-60%), $88.6m cume
4. Crazy Rich Asians (Warner Bros.) – $9.2 million (-30%), $150m cume
6. Peppermint (STX) – $6.7 million (-50%), $25m cume
7. The Meg (Warner Bros.) – $3.9 million (-35%), $137.2m cume
8. Searching (Sony) – $3.2 million (-30%), $19.6m cume
9. Mission: Impossible – Fallout (Paramount) – $2.3 million (-40%), $216.1m cume
Some of the coverage you find on Cultured Vultures contains affiliate links, which provide us with small commissions based on purchases made from visiting our site. We cover gaming news, movie reviews, wrestling and much more.