In these turbulent times of social uncertainty and bubbling division, we can still rely on Michael Myers to drop some folks, and for that we should be grateful.
Indeed, David Gordon Green's Halloween – courtesy of Universal and modern horror overseer Jason Blum – reinforced this with a scary good $76.22 million take from 3,928 venues ($19,730 per-theatre average), good enough for the second-highest October debut, behind the $80.26m this month's Venom brought in, and the second-highest horror debut ever, behind Warner Bros./New Line's IT ($123.4m) last year.
In the weeks prior to release, there was a bit of speculation that Halloween would a) beat Venom and b) open over $100m. Not hitting either milestone isn't an indication Halloween's performance is a cold shower or whatever you want to call it; rather, Halloween's performance is shockingly good. It's already the highest-grossing movie (unadjusted for inflation) in a franchise whose domestic average totaled $30.85m over 10 movies – an average the new Halloween eclipsed on its opening Friday ($33.25m), a figure also on par with the entire domestic haul of the series' last installment, 2009's Halloween II ($33.39m). Simply put, it's an unprecedented take for the Halloween series and a testament to the immense buzz the new movie gathered.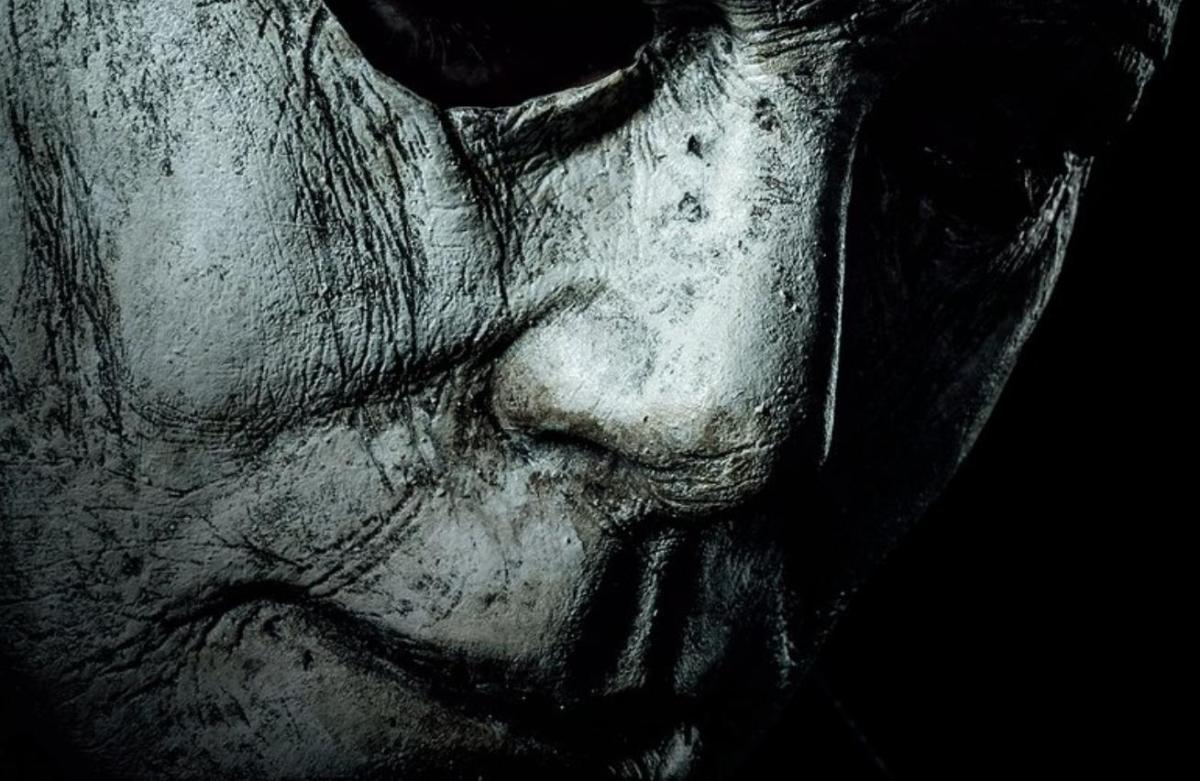 There are multiple factors at play here – the return of Jamie Lee Curtis (the original scream queen) as Laurie Strode, playing to timely themes of trauma, the return to the atmosphere and universe John Carpenter specifically crafted in his 1978 original (as well, Carpenter's blessing as executive producer and co-composer) by wiping away the sequels, and the perfect storm of nostalgia coalescing with the recent horror renaissance. The movie had a lot going for it and it being actually good (as a big fan of the series, it was everything) was the final hurdle it hopped over for box office glory.
Gauging Halloween's final take is a gamble, depending on how well it plays with the namesake holiday around the corner and beyond, but if it performs akin to IT (2.65x multiple), Michael Myers' latest outing will stab $205m in the U.S./Canada. That would be an incredible take, overtaking the 1978 Halloween's adjusted $183.58m haul. Then, of course, there's the chance its legs are weak ala this September's The Nun (settling around a 2.17x multiple), giving Halloween a $168m take. I'd hedge legs a little closer to IT, given Halloween's same "B+" from CinemaScore polls (great for a horror movie) and positive critical reception. This is much more impressive when you take into account the movie's relatively tiny $10m production cost (so really, who's ready for a sequel?).
Overseas, Halloween spooked $14.3m from 23 markets, bringing its global bow to $90.52m. Many markets receive the film next weekend, in line with the holiday, though it still bowed in a handful of majors. Top markets for Halloween are Mexico ($5.1m), the U.K. ($3.6m), Russia ($1.8m), and Indonesia ($1.1m). Slashers don't typically set international markets on fire, so it'll be interesting to see how Halloween legs out.
In second, Warner's A Star is Born added $19.05m (-33%) in weekend no. 3, tallying an impressive $126.13m. Credit to Warner Bros. for spending on mid-budget movies this year and winning big (A Star is Born's production cost is estimated at $36m). Thus far, the Bradley Cooper-Lady Gaga music drama is pacing +27.7% ahead of this summer's Mamma Mia! Here We Go Again at the same point in release (and has outgrossed it entirely, to boot) and its staying power has been strong. A Star is Born has one more weekend before Fox's Bohemian Rhapsody steals some of the music audience away, but there's plenty of gas left to burn.
Internationally, A Star is Born rang up $22.8m from 75 markets for a $75.6m cume. Global is $201.73m. Top markets are the U.K. ($19.5m), France ($6.6m), Germany ($5.4m), Australia ($4.3m), and Italy ($4.2m).
Taking third, Sony's Venom continued its rather successful run, snatching $18.04m (-48.5%) in its third frame. Domestic total is $171.06m off a $100m production cost and should surpass $200m soon enough, a fair bit more than its negative critical reception would imply (to be fair, audiences have apparently embraced it). Venom's playing -7.3% behind last year's Logan at the same point in release, suggesting a closing haul around $210m should that disparity hold.
Overseas, Venom took $32.3m from 65 markets for international and global cumes of $290.7m and $461.76m, respectively. Top markets for the Tom Hardy-starrer are South Korea ($28.4m), Russia ($28.1m), the U.K. ($21.8m), Mexico ($21.3m), and Brazil ($15.3m).
In fourth, Sony's Goosebumps 2: Haunted Halloween fell a fine -38.5% in its sophomore outing, nabbing $9.72m for a $28.81m domestic cume. That isn't a terrible figure for the $35m production, although it's trailing 2015's original by -34.2% at the same point in release, which… doesn't bode well for a franchise, really. Alas, if Haunted Halloween maintains that gap, it's eyeing around $53m.
Internationally, Goosebumps 2 added $6.2m from 24 markets, totaling $11.1m. Global tally is $39.91m. Top markets are repped by Mexico ($3.1m), the U.K. ($3.1m), Indonesia ($693k), Italy ($688k), and Brazil ($676k).
Rounding out the top five, Universal's First Man couldn't stick its landing, declining -48% and taking $8.32m. Domestic for the Neil Armstrong biopic stands at an underwhelming $29.76m, which isn't to say the movie's poor, but rather audiences just aren't interested in the story. A bit of a shame, since the $59m production will have to rely on overseas (or sudden holding power) to keep it afloat. That's showbiz, I s'pose.
Speaking of overseas, First Man staked $13.4m from 47 markets, lifting its cume to $25.7m and its global to $55.46m. Top markets are the U.K. ($6.7m), South Korea ($3.5m), Australia ($3m), France ($1.8m), and Spain ($1.8m).
HOLDOVERS
6. The Hate U Give (Fox) – $7.6 million (+337.7%), $10.74m cume
7. Smallfoot (Warner Bros.) – $6.58 million (-27.5%), $66.33m cume
8. Night School (Universal) – $4.89 million (-36.9%), $66.8m cume
9. Bad Times at the El Royale (Fox) – $3.42 million (-52.1%), $13.46m cume
10. The Old Man & the Gun (Fox Searchlight) – $2.13 million (+132.6%), $4.29m cume
Some of the coverage you find on Cultured Vultures contains affiliate links, which provide us with small commissions based on purchases made from visiting our site. We cover gaming news, movie reviews, wrestling and much more.