YouTube is a bottomless well of memes and nonsense that you will struggle to climb out of if you aren't careful. Many of us have been up in the early hours of the morning researching the best way to eat baked beans and stroke a cat without it starting a lifelong vendetta against you.
It was during one such "session" that I stumbled across a trailer for Resident Evil 2 directed by the late, great George A. Romero. Produced exclusively for Japanese audiences, the trailer is a brief live-action affair that establishes Claire and Leon, as well as the zombies that are plaguing Raccoon City.
Short as it may be, it does its job effectively with the process of producing it clearly leaving an impression on Romero with the zombie autuer even penning a script for a full-length feature back in 1998. His vision was certainly interesting; you'd have to wonder how much differently it would have fare compared to Paul W.S. Anderson's 2002 effort.
As I kept watching the trailer over and over, the watermarked URL in the bottom left kept catching my eye. At first, I thought this would go to a dead link — the game itself is two decades old, after all. Much to my delight, www.biohazard2.com proved to be very much alive, if unfinished.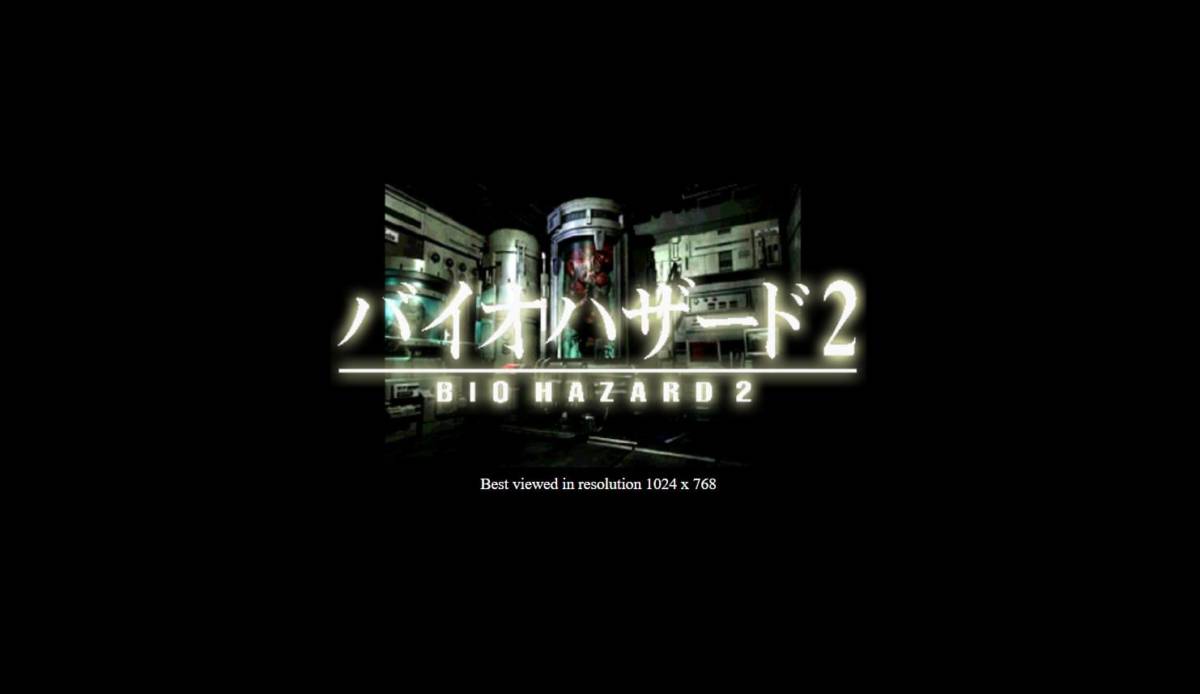 It's a simple setup that was probably impressive back in 1998, or at least effective. You find everything you need immediately after clicking on the landing page.
Consisting of completely flat HTML, clicking any of the links on the site will begin a download of assets with one even looking like a demo for the game. I decided against installing the program because it's only seven years older than I am and could be a risky download.
The images were fine, however. Well, the few that had been uploaded. It seems that whoever created the site had let the project fall by the wayside with a couple of missing sections being hard to ignore. I'm sure they will get around to uploading the making of documentary and character art sometime soon.
As the site is so archaic, I couldn't find any mention of trademarks or anything within its source, just a few lines of simple code. A WHOIS lookup also came up empty, though there were a few hints that this might be an official Capcom site, most likely for press. The domain has been constantly renewed over the years and the "client" (i.e. the person/entity who purchased the domain from a provider) is private. Capcom wouldn't let a domain as juicy as biohazard2.com fall by the wayside, nor could you imagine that they wouldn't offer to buy it from an opportunistic domain squatter.
I reached out to Capcom and heard nothing back, though they won't talk to me anymore after my review of Umbrella Corps anyway. With the Resident Evil 2 remake due to launch early next year and this domain set to expire around the same time, maybe it's time for Capcom to give this charming relic a remake too.
Some of the coverage you find on Cultured Vultures contains affiliate links, which provide us with small commissions based on purchases made from visiting our site. We cover gaming news, movie reviews, wrestling and much more.