The Ninja World in Naruto is home to many powerful shinobi and kunoichi. If you've watched Naruto, then you know most characters have a unique set of abilities, which makes them formidable. In their history, several people have honed these abilities and made themselves known throughout the Ninja World. However, only a few of them are considered the strongest Naruto characters.
These are the ones who've the most chakra and mastered many jutsus. Some also possess distinct eyes with unique capabilities, such as the Sharingan and the Rinnegan. Moreover, there are a few so-called Jinchuriki who've monstrous tailed beasts sealed within them. Most of them are also descendants of powerful clans, inheriting the strength of their ancestors.
If you want to know who these people are, then here are the strongest characters in Naruto.
15. Itachi Uchiha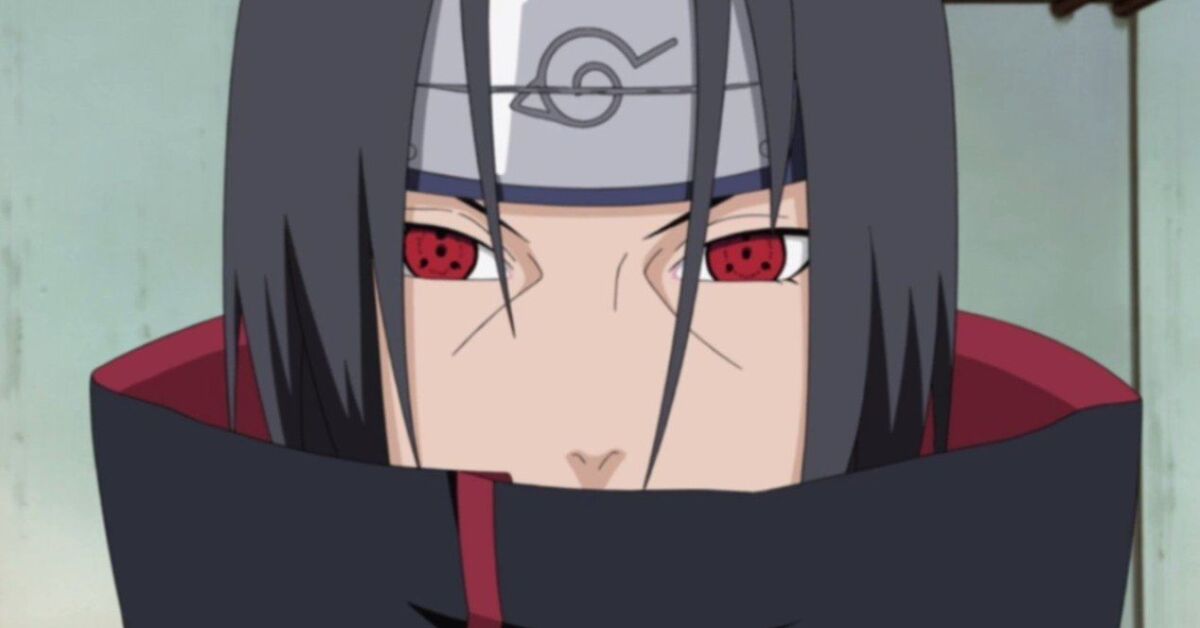 Even though he's last on this list, everyone knows that Itachi Uchiha isn't someone you should mess with. As an Akatsuki member and the one who murdered the entire Uchiha clan, except for his brother Sasuke, he's an adept user of the Mangekyo Sharingan and other powerful jutsus.
His Sharingan allowed him to use techniques such as Amaterasu, a scorching black flame, and Tsukuyomi, a destructive genjutsu that can trap his opponents. He was also able to use Susanoo, which is a giant humanoid made out of the user's chakra.
14. Nagato Uzumaki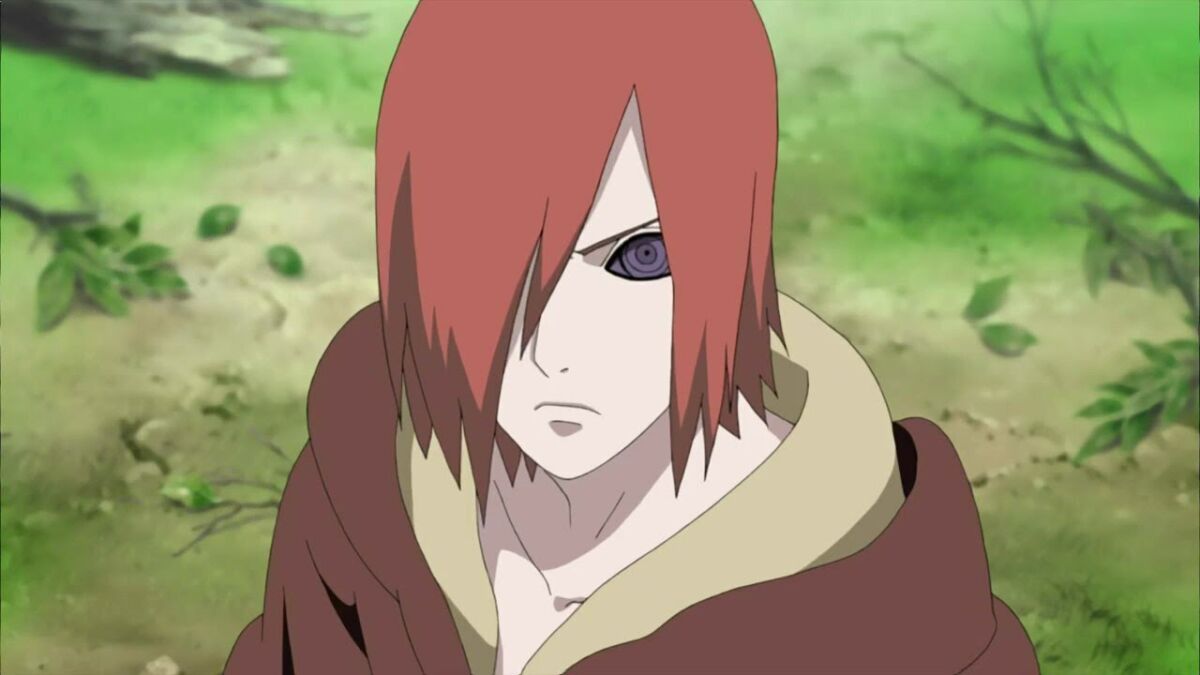 Also known as Pain, Nagato is one of the infamous villains who caused trouble in the Ninja World. The mere fact he founded the Akatsuki says a lot about the destruction that he ensues. However, the reason behind his actions is that he believes the world must experience pain to know true peace.
Nagato is also a Rinnegan wielder, so he's capable of using the Six Paths Technique. With this power, he destroyed the Leaf Village by utilizing the Six Paths of Pain. At the time, he outmatched several high-class shinobi, such as Kakashi Hatake and Lady Tsunade.
13. Might Guy
A master of Taijutsu, Might Guy is a powerhouse from the Leaf Village and leader of Team 3. His raw strength and power were enough to rival Kakashi Hatake and be acknowledged by Itachi Uchiha. Out of all the Jonins in the Leaf Village, Guy was a formidable ninja everyone could rely on.
Besides his perfected taijutsu, the reason why he's so strong is because of the Eight Gates. By activating these gates, Guy gains immense power that can trample anyone in his path, even Madara Uchiha. However, using the Eighth Gate, in particular, comes with a price, his own life.
12. Kakashi Hatake
Recognized as the Copy Ninja, Kakashi Hatake is one of the most talented shinobi of the Leaf Village. He's also the leader and mentor of Team 7, consisting of Naruto, Sakura, and Sasuke. Due to his excellent feats, he was named the Sixth Hokage after the Fourth Great Ninja War.
Kakashi was also a user of the Sharingan, which is why he was famous for copying the techniques of other ninjas. Furthermore, he was given the Dual Mangekyo Sharingan during the battle with Kaguya, which allowed him to fully utilize Kamui and Susanoo. If Kakashi didn't lose his Sharingan, he might have been higher on this list.
11. Minato Namikaze
Minato, better known by his nickname "Yellow Flash," was the Fourth Hokage of the Hidden Leaf Village. He's also the father of Naruto Uzumaki and the one who sealed the Nine-Tails inside of him. Along with his wife, Kushina, they sacrificed their lives to protect Naruto.
The Fourth Hokage is one of the greatest and fastest ninjas in history. By using his Flying Thunder God technique, he can teleport around the battlefield and outmaneuver his opponents. Minato is also the creator of the Rasengan, one of the series' most iconic and strongest jutsus.
10. Hashirama Senju
Often referred to as the "God of Shinobi," Hashirama Senju was the First Hokage and founder of the Leaf Village. During his time, he was considered to be the strongest ninja and is known for beating Madara Uchiha. Hashirama was also able to capture eight of the nine tailed-beasts by himself.
To subdue these monsters, the First Hokage used his famous Wood Style ninjutsu to control the tailed beasts. Hashirama can also use senjutsu to enter Sage mode, which increases his power drastically.
9. Toneri Ōtsutsuki
As the first member of the Otsutsuki clan in this list, Toneri showed extreme prowess as the antagonist of The Last: Naruto the Movie. During the film, Toneri gave Naruto a hard time, despite the latter using his Sage Mode-enhanced Nine-Tails Chakra Mode.
By using his inherited Otsutsuki chakra and obtaining Hanabi's Byakugan, Toneri gained the Tenseigan. With his new eyes, he has enough power to pull the moon itself toward the Earth. Furthermore, he can activate Tenseigan Chakra Mode, which gives him abilities that can split the moon in half.
8. Obito Uchiha
Obito is another descendant of the Uchiha clan who was thought to have been dead for years. In reality, he was saved and trained by Madara Uchiha. In the process, Obito inherited Madara's will, causing him to wreak havoc, like when he attacked the Leaf Village with the Nine-Tails or started the Fourth Great Ninja War.
At a young age, Obito put up a good fight against his teacher, Minato. During the Fourth Ninja War, he was also a formidable enemy since he possessed the Mangekyo Sharingan and the Rinnegan. Obito also became the Ten-Tails' jinchuriki for a short amount of time, which gave him immense strength and made him nearly invulnerable.
7. Naruto Uzumaki
As the protagonist, it's obvious Naruto Uzumaki has a spot on this list. The Nine-Tails' jinchuriki has finally achieved his dream of becoming Hokage, but it didn't come easy. Naruto went to great lengths to prove himself worthy of the title.
Naruto was able to befriend the Nine-Tailed Fox, giving him access to its full power and the Nine-Tailed Chakra Mode. In this transformation, he can turn into a full-sized tailed beast or combine it with Six Path Sage Mode to become even stronger. Furthermore, he has also achieved the final form, called Baryon Mode, yet he can't maintain it for long since it drains his chakra.
6. Sasuke Uchiha
Being the sole survivor of the Uchiha clan massacre, Sasuke Uchiha vowed to become more powerful and get revenge on his brother, or so, that's how he was at the start. Now, he's the Supporting Kage of the Hidden Leaf Village, dedicating his life to protect it. Sasuke's character has undergone several developments throughout the series, and his strength proves this.
Sasuke was a prodigy, learning Fire techniques and Chidori at a young age. Later on, his Mangekyo Sharingan and Susanoo made him a terrifying opponent to face. Sasuke also possessed the Rinnegan for some time, giving him access to multiple Six Path techniques. His ability and prowess make him a worthy rival to the next person on this list.
5. Momoshiki Ōtsutsuki
In the new Boruto series, Momoshiki Otsutsuki caused a lot of havoc in the Leaf Village. After absorbing Kinshiki, he easily defeated four Kage and held his ground against Naruto and Sasuke. Moreover, Momoshiki extracted half of Kurama's chakra, leaving Naruto at half-power during the battle.
Since he's an Otsutsuki, Momoshiki has large amounts of chakra that can cut the God Tree in half. He has also shown his proficiency in taijutsu, capable of beating Naruto in hand-to-hand combat. Momoshiki also possessed the Byakugan and the Rinnegan, making him more formidable.
4. Madara Uchiha
Of course, no one could forget one of the biggest threats in the series, Madara Uchiha. Not only did he cofound the Leaf Village alongside Hashirama, but Madara was also the leader of the Uchiha clan. Right before the Fourth Great Ninja War, Madara was revived by Kabuto Yakushi.
Madara successfully displayed his strength during the war, defeating the Five Kage and the tailed beasts all at once. Not only that, but Madara also sealed the Ten-Tails within himself after Obito was defeated. After becoming the Ten-Tails' jinchuriki, he acquired the Rinne Sharingan, allowing him to cast the Infinite Tsukuyomi and trap every ninja in a genjutsu.
3. Hagoromo Ōtsutsuki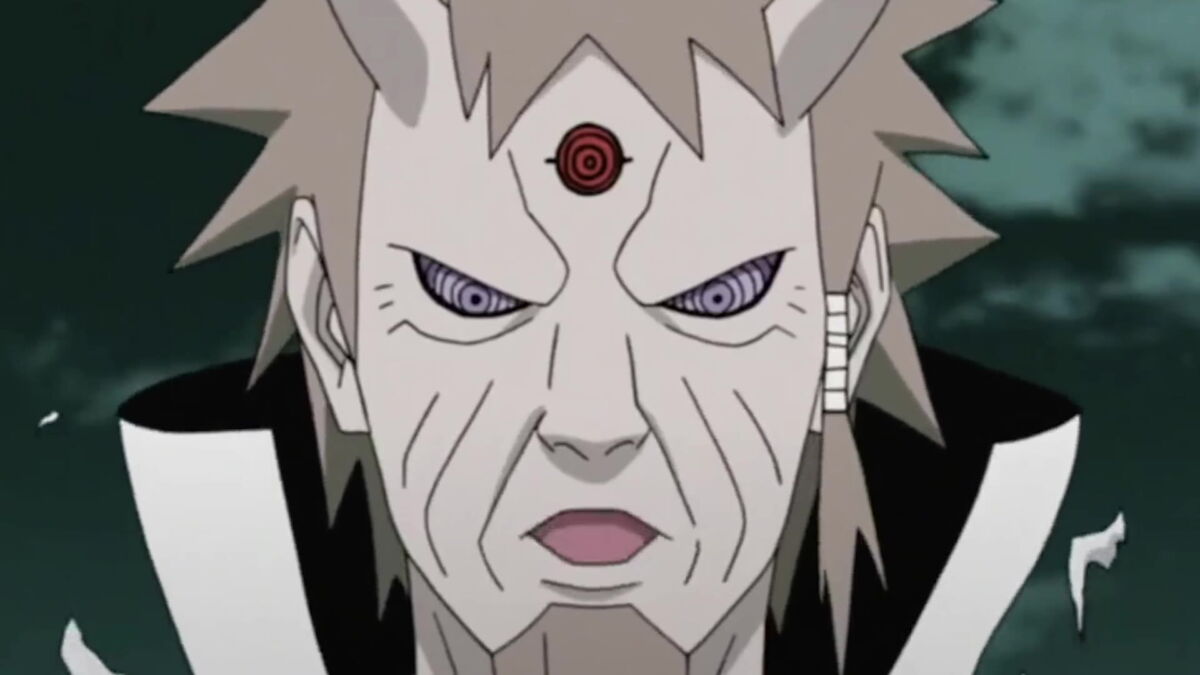 The Sage of the Six Paths himself, Hagoromo Otsutsuki, earns the Number 3 spot. Hagoromo was the founder of ninshu, a religion that served as a precursor to modern ninjutsu. This led to the creation of the Ninja World, hailing him as the ancestor of shinobi.
Hagoromo was considered a god in the Ninja World. Alongside his brother Hamura, their combined strength was enough to defeat the Ten-Tails and seal it within Hagoromo. This makes him the first-ever jinchuriki.
2. Kaguya Ōtsutsuki
Kaguya Otsutsuki, the first wielder of chakra, makes it into Number 2. A long time ago, Kaguya wanted to absorb all chakra, causing her to merge with the God Tree and turn into the Ten-Tails. She was eventually sealed within her son Hagoromo but was revived years later by Black Zetsu.
As the final big bad of Shippuden, Team 7 needed to combine their power to defeat her. Still, Kaguya's unparalleled chakra and jutsu variety made it difficult to stop her. Furthermore, she possessed all three eyes, with the Byakugan in two eyes and the Rinne Sharingan in a third eye.
1. Isshiki Ōtsutsuki
And lastly, the strongest Naruto character is another Otsutsuki member, Isshiki. Said to be stronger than Kaguya, Isshiki's chakra and prowess are almost unmatched. When he's in his true form, Naruto's Six Paths Sage Mode and Sasuke's Sharingan can't keep up with him.
Like all Otsutsukis, Isshiki has a tremendous amount of chakra. Not only that, his chakra has a terrifying aura that can make people nearly collapse in his presence. You may argue that Naruto is more powerful than him due to Baryon Mode, but remember that Naruto fought Isshiki while the latter had limited time.
READ NEXT: 10 Strongest One Piece Characters of All Time
Some of the coverage you find on Cultured Vultures contains affiliate links, which provide us with small commissions based on purchases made from visiting our site. We cover gaming news, movie reviews, wrestling and much more.