This weekend has the potential to bring some finality to the Oscar race. The winners will be announced for the Producers and Screen Actors Guild Awards. PGA is Saturday, and SAG is Sunday. With the winners already announced at the Critics Choice Awards and the Golden Globes, we may see the suspense of the awards season end if the same winners come through again.
PGA Winner Prediction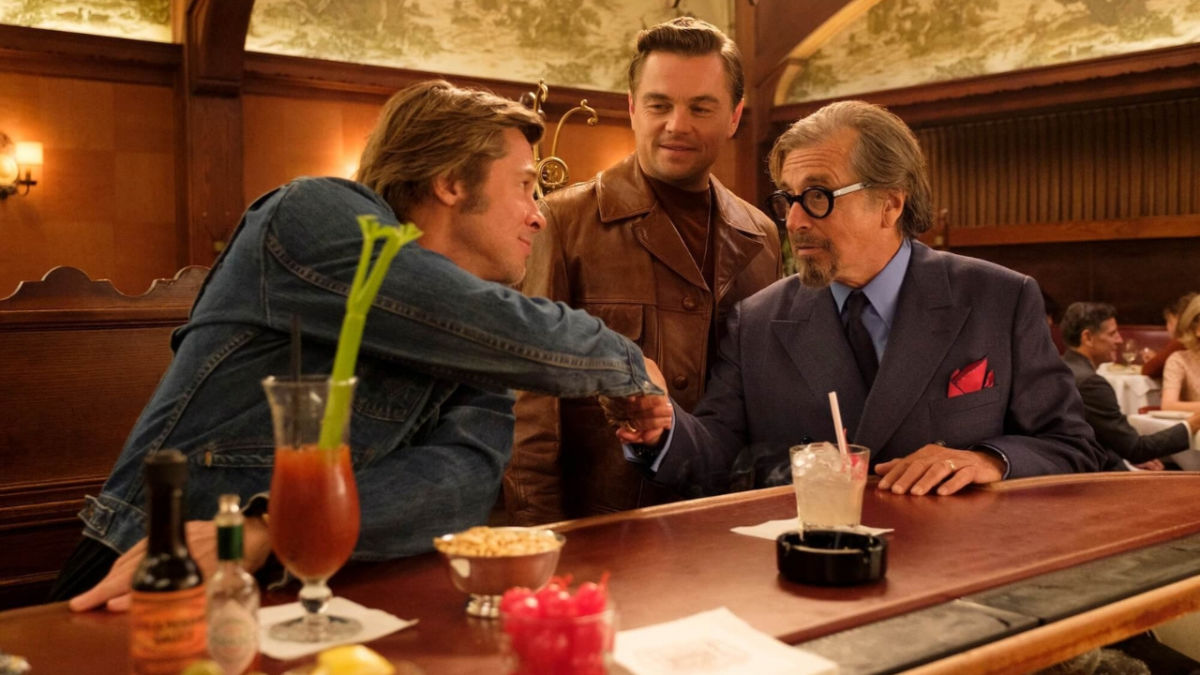 Once Upon a Time in Hollywood seems to be the consensus pick across the board by most groups. It won 3 Globes, 4 Critics Choice Awards, and landed 10 Oscar nominations on Monday, so it's in perfect shape to take many top prizes the rest of the season, and PGA will likely be next. It is my official prediction to win, but it will have to fight hard for the win.
As we saw last year, though, the projected frontrunner doesn't always win. Most everyone thought Roma or A Star is Born had the biggest shot of winning, with The Favourite being third pick, and a select few picked Green Book. It was those select few, myself not included in them, that were correct, and from there Green Book became the underdog in the Oscar race that ended up winning.
So the question is: who is the underdog this year who may unseat Hollywood? Well, the true underdog that is the equivalent of Green Book this year is Jojo Rabbit. Both were snubbed in the directing category at the Oscars, both are somewhat controversial films, and both won the Audience Award at TIFF early in the season. Jojo, however, is no Green Book, which had already showed its strength by this time last year with 3 Golden Globe wins (funnily enough, in the same three categories as Hollywood this year).
Then there's 1917, which won Best Motion Picture: Drama at the Globes, tied for Best Director at Critics Choice (winning two other awards), and also received 10 nominations from the Academy. It feels a bit like The Revenant 4 years ago, which was a likely contender in Director, but a 50/50 shot at Best Picture, and lost the PGA to The Big Short. I think there's a small chance it wins Saturday, but I'd bet on another film for most likely to upset.
And that film is Parasite. Sure, the film would be unprecedented as a winner at PGA for being a foreign produced film, but Parasite has been beloved across the awards season, and there's a strong rooting factor going for it. Remember, voters at PGA use the same preferential ballot as the Oscars do for Best Picture, and with all the passionate love for Parasite out there, a system like that can favor Parasite. If it does win here, it's a likely bet the same thing can happen at the Oscars.
SAG Winner Predictions
The SAG Awards are looking very likely to repeat with the same four winners that have won at the Globes and Critics Choice: Joaquin Phoenix (Joker) for Actor, Renee Zellweger (Judy) for Actress, Brad Pitt (Once Upon a Time in Hollywood) for Supporting Actor, and Laura Dern (Marriage Story) for Supporting Actress. We had a similar string of winners 2 years ago, and SAG continued that trend, cementing the winners before the BAFTAs and Oscars.
I agree all four will repeat, but there are still a couple of outside contenders to watch out for. In Best Actor, I have a feeling someone like Adam Driver may benefit at SAG, and could be an upset winner. And in Supporting Actor, Joe Pesci won his Oscar for Goodfellas before SAG had an awards show, so if they feel like making up for that, they may bestow him a win on Sunday.
The Ensemble category also looks likely for Once Upon a Time in Hollywood, which boasts a huge cast with lots of superstars. Its current frontrunner spot also benefits it. We've seen smaller, more intimate casts win here before like Argo, Spotlight, and The King's Speech, all of which were on one track or another for Best Picture. Once again, there's an off chance that something like The Irishman or Parasite upsets, especially since The Irishman surprised for the Ensemble category at Critics Choice.
The only really competitive category is Stunt Ensemble, which is a three way race between The Irishman (it may win this as a consolation prize), Ford v Ferrari, and Avengers: Endgame. My pick is Ford v Ferrari since it has the Best Picture nomination, but we did see another Marvel movie, Black Panther, win Stunts last year, so there is precedent for a superhero film to win.
Once again, the winner for PGA will be announced on Saturday, January 18th, with the SAG winners announced on Sunday, January 19th.
Some of the coverage you find on Cultured Vultures contains affiliate links, which provide us with small commissions based on purchases made from visiting our site. We cover gaming news, movie reviews, wrestling and much more.