2019 has been a decent year for RPGs as a whole, with titles like Pokemon Sword & Shield, Sekiro: Shadows Die Twice, Borderlands 3, Fire Emblem: Three Houses, Kingdom Hearts 3 and so many more bringing joy to gamers around the world. Then again, Anthem also came out, so I guess every silver lining has a dark storm cloud ready to rain on your parade. But what about the biggest new RPGs of 2020?
The RPG release schedule for the next year or so looks stacked, with plenty of massive RPGs scheduled and more likely to be announced. Whether you're a fan of traditional JRPGs, futuristic sci-fi shooters or being able to drink as much blood as you like, the RPG genre will give you plenty of varied experiences to sink your teeth into. Get it? Like a vampire? Here are the biggest and best RPG releases coming out in 2020 and beyond.
MORE NEW GAMES OF 2020: Biggest New Horror Games of 2020 & Beyond | Biggest New Fighting Games of 2020 & Beyond | Biggest New FPS Games of 2020 & Beyond
The Biggest New RPGs of 2020
Dragon Ball Z: Kakarot | January 16th, 2020
Developer: Bandai Namco, CyberConnect2
Publisher: Bandai Namco
Platform(s): PC, PS4, XB1
The story of Akira Toriyama's big Saiyan boy Goku has been re-visited plenty of times in video games over the past few decades, but Dragon Ball is such an enduring franchise that we just can't help but go back every single time. Fortunately, Dragon Ball Z: Kakarot looks to be a more in-depth and exhaustive retelling of the classic storyline.
Kakarot chronicles Goku's journey from his early training and the invasion of the Saiyans, all the way to his epic confrontation with Buu (though I wouldn't be surprised to see Dragon Ball Super featured in some way, possibly as DLC). Considering it's Dragon Ball, and you'll be fighting a lot of the time, it makes sense that Dragon Ball Z: Kakarot is an action-RPG as opposed to something slower, but it's still an RPG to watch in 2020.
Yakuza: Like A Dragon | January 16th, 2020 (Japan) / TBC 2020 (Worldwide)
Developer: Ryu Ga Gotoku Studio
Publisher: SEGA
Platform(s): PS4
The Yakuza series is often considered a beat 'em up, but they're RPGs, through and through. The levelling up system and the sheer amount of side quests confirm this; it just so happens to be an RPG series where you can smack someone with a pushbike. Yakuza 7, also known as Yakuza: Like A Dragon, is going in a different direction however.
Instead of the street brawling the series has become synonymous with, Yakuza 7 introduces a turned based RPG battle system alongside new protagonist Ichiban Kasuga. Players can control a party of up to four characters to take on Japan's criminal underworld. It's a bold move for the established series, but it's one that just might pay off.
Nioh 2 | March 13th, 2020
Developer: Team Ninja
Publisher: Koei Tecmo
Platform(s): PS4
2017's Nioh was quite the revelation. While it was quite heavily inspired by FromSoft's action-RPG titles, Nioh proved that another developer could take the formula and make it their own, as Team Ninja upped the pace of the gameplay while retaining the hardcore elements that fans of the Soulslike games have come to appreciate.
Nioh 2 builds on the foundations built by the first game, allowing players to create their own characters and take on the supernatural horrors of Sengoku era Japan. With the powers of a yokai at your disposal, you'll be able to transform into a full demon to dominate the hordes that'll stand in your way.
Final Fantasy VII Remake | April 11th, 2020
Developer: Square Enix
Publisher: Square Enix
Platform(s): PS4
2019 was already a good year for Final Fantasy fans, considering the long requested Final Fantasy VIII finally got its remaster. 2020 should be even better though, as it'll see the release of Final Fantasy 7 Remake, the full blown re-do of the classic PS1 that fans have been waiting for since its announcement back in 2015.
With brand new 3D visuals and a whole new gameplay system that's more remenscient of Final Fantasy XV's action-RPG style, Final Fantasy 7 Remake is going to be a brand new way to experience a classic game. Plus, there'll be a classic turn-based mode thrown in for players who prefer the traditional style, which should please everyone.
Wasteland 3 | May 19th, 2020
Developer: inXile Entertainment
Publisher: Deep Silver, Xbox Game Studios
Platform(s): PC, PS4, XB1
The Wasteland series has been around since the late 80s, but has only really been active in the past decade, with Wasteland 2 launching in September 2014. The series focuses on a post-nuclear war America, as a team of Rangers travel across the country, encountering fellow survivors and occasionally hordes of murderous robots.
Wasteland 3 takes players from Arizona to Colorado, and sees you controlling a squad of up to six Rangers as they try to survive the frozen wastes. With turn-based combat and a fully controllable squad, along with multiplayer co-op and a host of ethical choices to make, Wasteland 3 should be a worthy follow-up to the long-running series. Wasteland 3 will launch on Xbox Game Pass.
Cyberpunk 2077 | September 17th, 2020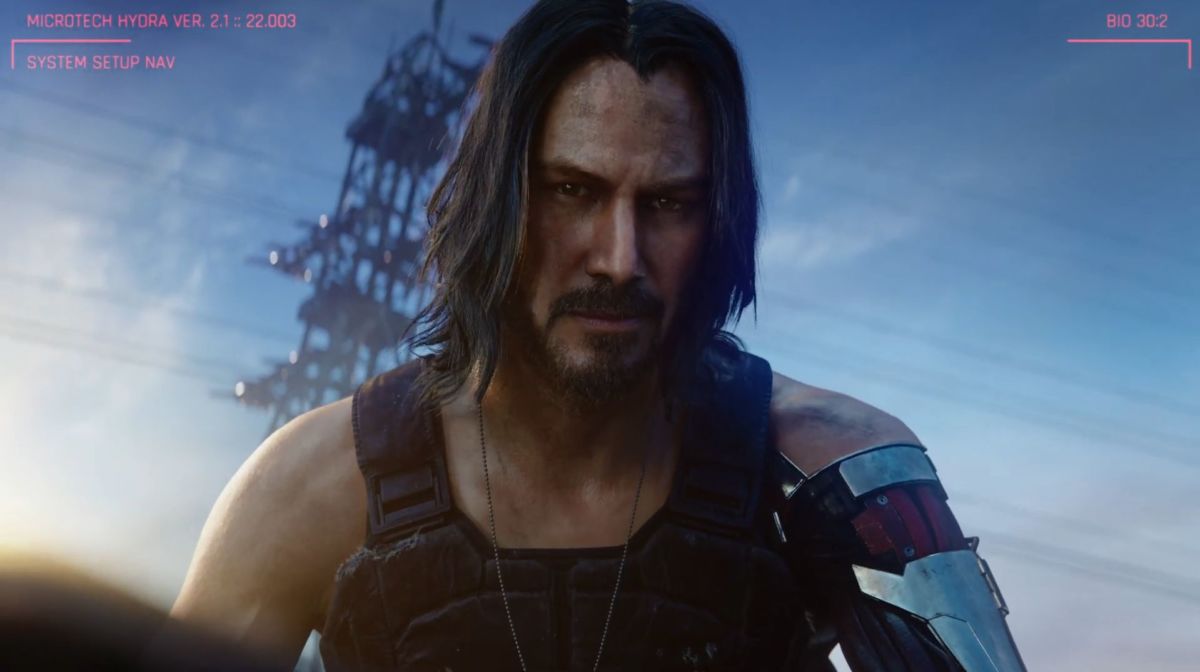 Developer: CD Projekt Red
Publisher: CD Projekt Red
Platform(s): PC, PS4, XB1, Stadia
CD Projekt Red have proven themselves capable of creating RPGs worthy of your attention after their work on The Witcher series, specifically their groundbreaking third entry. Cyberpunk 2077 is a whole different beast, though. A futuristic FPS/RPG instead of a third person action-RPG, Cyberpunk 2077 looks to be an ambitious new direction for the studio.
You control the mercenary V as they explore Night City, an urban environment that also experiences daytime, even if the name would suggest otherwise. Players will be able to customise their characters with range of abilities that will completely change their playthrough, and the game will also feature Keanu Reeves in a prominent role. You can't ask for more than that, honestly.
Tales Of Arise | TBC 2020
Developer: Bandai Namco
Publisher: Bandai Namco
Platform(s): PC, PS4, XB1
Namco's Tales series is rapidly approaching its 25th anniversary, its legacy stretching from the SNES all the way until the current generation of consoles. It's an impressive lineage that includes over a dozen games along with plenty of spin-off anime and manga, and it's one that Bandai Namco hopes to add to with the release of Tales of Arise in 2020.
Arise is darker in tone to the rest of the Tales series, as it depicts a long-running feud between the planets of Dahna and Rena. With Rena's advanced technology allowing them to hold dominion over Dahna, two characters from both planets find themselves caught in the middle. While Arise retains the series' trademark Linear Battle System, the game will include a host of changes and updates to revitalise the franchise.
Vampire: The Masquerade – Bloodlines 2 | TBC 2020
Developer: Hardsuit Labs
Publisher: Paradox Interactive
Platform(s): PC, PS4, XB1
Don't you just hate it when you wake up and you're suddenly a vampire? Boy, that sucks, but that's the premise for Vampire: The Masquerade – Bloodlines 2, the first-person RPG based on the tabletop game Vampire: The Masquerade. The game is also a sequel to the 2004 Bloodlines, an ambitious yet flawed title that boasted impeccable writing and a host of technical issues.
Hopefully, the sequel is an improvement on the original game. As a new vampire created during a Mass Embrace, you must navigate the city of Seattle's various vampire clans, hone your vampiric abilities while maintaining the overall Masquerade. No feeding on humans in front of other humans, people. That's widely considered to be a bit of a party foul.
Elden Ring | TBC
Developer: FromSoftware
Publisher: Bandai Namco
Platform(s): PC, PS4, XB1
Elden Ring, despite being a complete enigma, is one of the most highly anticipated RPGs of recent memory, purely because of the talent involved. FromSoftware have become the byword for brutal action-RPG games, with titles like Dark Souls and Bloodborne under their belts, so you know Elden Ring's gameplay will be top-notch.
It's the writing credit that pushes Elden Ring even further though, as the game is being developed in collaboration with Game of Thrones author George R.R. Martin, a man who clearly has nothing better to do. It's not like he has a book series to finish. Of course not. That'd be silly. Regardless, with FromSoft's incredible talent and Martin's brilliant storytelling and world-building, Elden Ring could be one for the ages.
I mean, it has to be better than the final season of the Game of Thrones TV show, right?
Starfield | TBC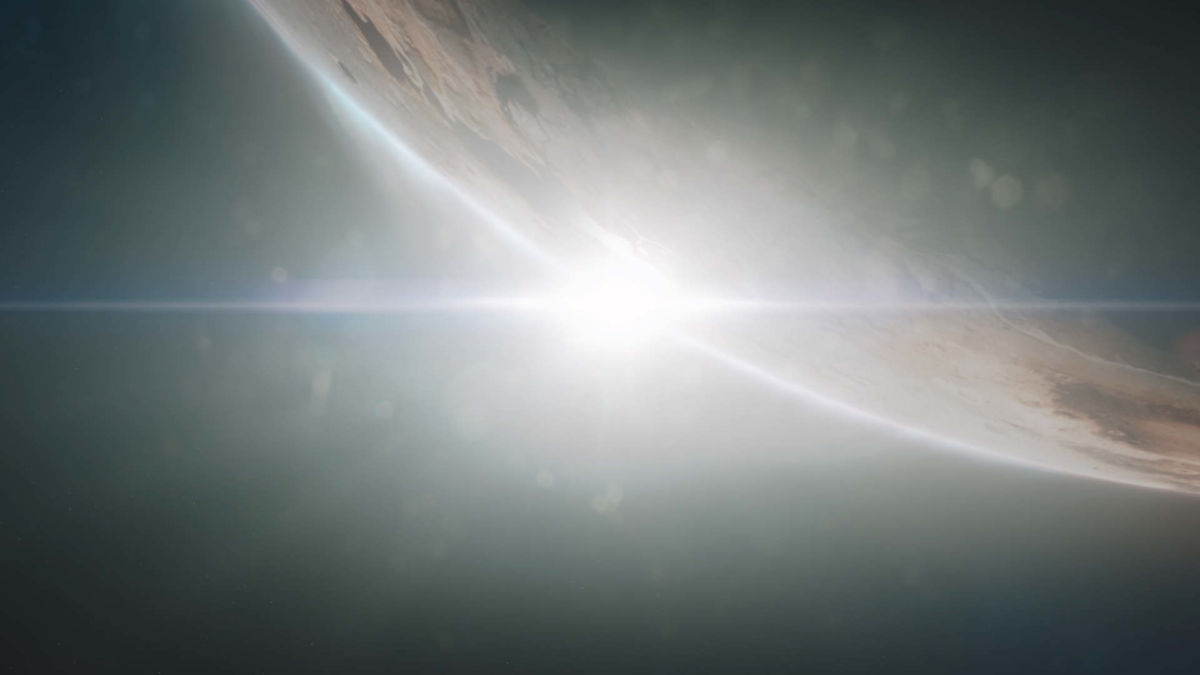 Developer: Bethesda
Publisher: Bethesda
Platform(s): PC, PS5, Project Scarlett
Bethesda's first original RPG in over 25 years, Starfield is a space faring RPG, and that's about all we know about it. We were originally going to throw The Elder Scrolls 6 into this spot, but considering that Bethesda have said we'll see Starfield before a return to Tamriel, we may as well spotlight Starfield instead.
Bethesda have been working on Starfield for over a decade already, and will feature a host of new systems while retaining Bethesda's "DNA". Todd Howard himself also visited SpaceX to get some inspiration for the game's mechanics, which should mean that Starfield will take a more realistic approach to space travel than other games. While Bethesda's last RPG wasn't quite the success, Starfield could be a return to form.
MORE GAMING:
– 10 Best Gaming Chairs Your Money Can Buy
– 15 Best Nintendo Switch Games For Kids
– 50 Best Horror Games Of All Time
Some of the coverage you find on Cultured Vultures contains affiliate links, which provide us with small commissions based on purchases made from visiting our site. We cover gaming news, movie reviews, wrestling and much more.