In 2020, Netflix was basically my constant companion. They were pumping out new releases all year, and with the cinemas all down for the count, it offered much respite to know I could count on Netflix for something new, even if some of the films released don't succeed as much as the rest. Netflix began 2021 with the release of Pieces of a Woman, which was a bit of a mixed bag – the first act was astounding, the rest of the narrative flounders a little.
But as all of us in the film business know, no studio gives up its best movies in January, so as the year wears on, Netflix content is bound to improve. Here are the ten new Netflix movies to watch in 2021:
1. The White Tiger | January 22nd, 2021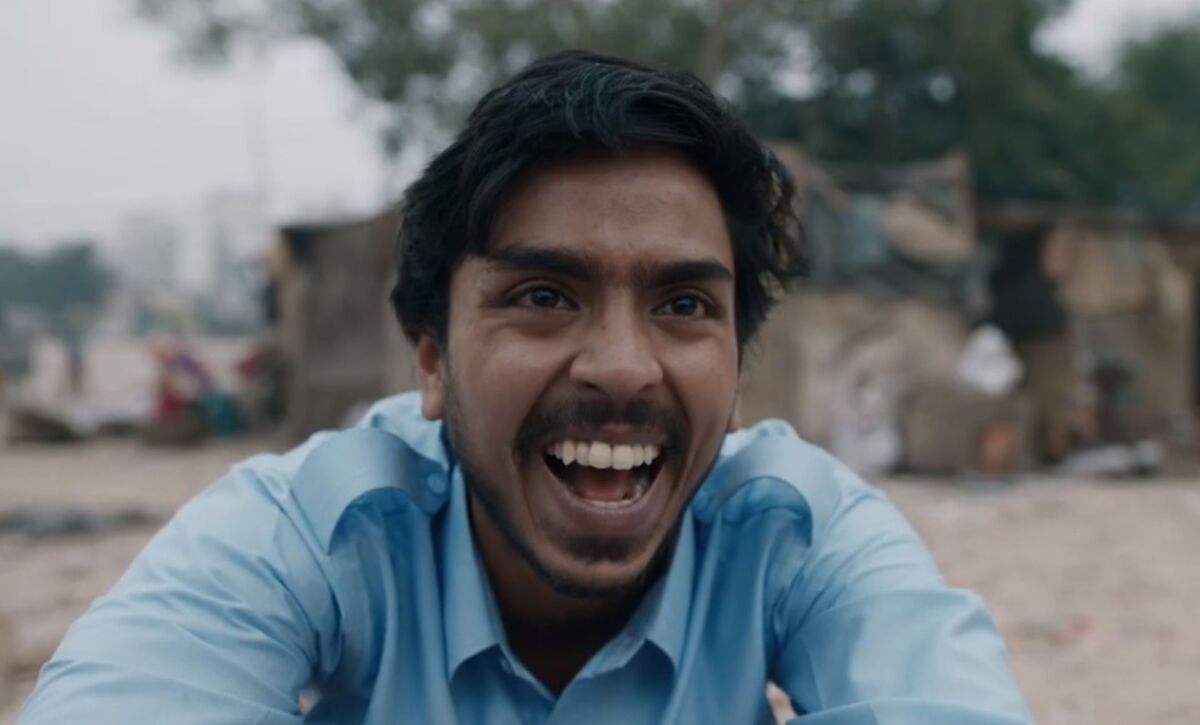 The White Tiger is adapted from a novel by Aravind Adiga, which was released in 2008 and went on to win the 40th Man Booker Prize in the same year. The source material is incredible stuff, so hopefully the film will be able to deliver, though I must say the trailer does tantalize. The White Tiger is similar thematically to Slumdog Millionaire, a rag-to-riches story, though infinitely darker in tone.
The film follows Balram, a young man from a poor village, who aspires to rise up from his position in life. If that means having to work hard and serve others so that he can get to the top, he's willing to do that. He gets a job as a driver for a rich family, though he can't drive, and learns quickly, and we watch as he lies and charms his way to the top. Adarsh Gourav's turn as Balram is being praised in early reviews, so with his performance as well as the compelling subject matter, The White Tiger should be a competent film that's worth watching.
2. The Dig | January 29th, 2021
I consider Carey Mulligan to be an underrated actress – she has a great body of work, yet she's not been on everyone's radar as much as she should be. If you haven't watched her performance in Promising Young Woman, I would urge you to do so. While not a perfect film, it's definitely one of my favourite films of 2020.
In The Dig, Mulligan plays Mrs Pretty, a widow with one child in tow. She hires Basil Brown (Ralph Fiennes), to mine the large burial mounds in her backyard.
There is a whole host of talented actors attached to this, such as Lily James, Ben Chaplin and Johnny Flynn, and while The Dig isn't as focused on the archaeological aspects, it still tells an interesting story about a lesser-known historical event.
3. Malcolm & Marie | February 5th, 2021
By some stroke of luck, I managed to get into an early screening of Malcolm & Marie, and while I won't say it's mind-blowing, Zendaya and John David Washington are the best parts of the film, with Zendaya delivering some of her best work. The 24 year old already won an Emmy for her performance in HBO's Euphoria, and I do think the Oscars might come a-knocking.
Malcolm & Marie is a film focused on the characters in its title, their individual paths and their couplehood, which threatens to come falling down after the pair attend the premiere of Malcolm's new film. Shot in black and white, but completely contemporary, we follow discussion after discussion, fight after fight, as the two get to the root of what makes a relationship work, and the conditions needed for two people to stay together.
4. To All The Boys: Always and Forever | February 12th, 2021
This is the last film in the To All The Boys series – Lara Jean and Peter are about to graduate from high school, and decisions await regarding the fate of their relationship and future.
Us cynical adult folk recognise that high school relationships aren't forever, but to someone who is still living the high of their first relationship, separation and distance can be so heartbreaking, even if it is inevitable and necessary.
So where will Lara Jean and Peter end up? Will they break up, or be one of the success stories of high school sweethearts that never part? Guess we have to tune in to find out.
5. I Care A Lot | February 19th, 2021
Rosamund Pike is a really good actress – she just needs a proper film to showcase her abilities. We were all astounded by what she could do when we watched David Fincher's Gone Girl, and I do think I Care A Lot promises the same kind of villainous turn.
Pike plays Marla Grayson, a court-appointed guardian for dozens of elderly wards, whose assets she seizes and cunningly pockets through dubious but legal means. Things are going swimmingly, until her latest mark turns out to have connections to a gangster, and things threaten to go off the rails.
Based on the description alone, it sounds like a fun film. It also helps that the film's early reviews have been mostly complimentary.
6. Red Notice | TBA
While Netflix has given us proper dates for its early releases in 2021, the rest of its upcoming 2021 slate has yet to be determined. As we know, dates are important, so we will find out by when all these other films will make their appearance on the site. Red Notice is a blockbuster kind of film though, so I am guessing summer 2021, possibly.
It stars Dwayne Johnson, Gal Gadot and Ryan Reynolds. Johnson described the film as: "a globetrotting film about the world's most wanted art thief, an FBI profiler and the greatest conman the world has ever known." If I was a guessing type of gal, I would say that Gadot is the art thief, Johnson is the FBI profiler, and Reynolds is the conman. But hey, it's anyone's guess at this point, though I have to say that Johnson is able to pull off entertaining movies most of the time, so I hope this film is no exception.
7. There's Someone Inside Your House | TBA
There's Someone Inside Your House is adapted from the novel by Stephanie Perkins. I love Perkins: she's written some pretty good YA stuff and was mostly in the romance genre until this novel. Patrick Brice, the director of Creep, is helming this project, which is a promising bit of information.
The narrative is centred around Makani Young, who just moved from Hawaii to Nebraska to live with her grandmother and finish high school. As the countdown to graduation begins, her classmates are stalked by a killer who wants to reveal their darkest secrets to the entire town, terrorizing victims while wearing a life-like mask of their own face. It's up to Makani and her friends to discover the killer's identity before they become victims themselves.
It's pretty much a slasher film, with a coming-of-age narrative attached. Since we aren't sure when it will be released in 2021, you can read the book first in preparation – I know I will.
8. Wendell & Wild | TBA
When I find out that a project has Jordan Peele and Keegan-Michael Key attached to it, there are only high hopes that follow.
The pair have been travelling solo paths since their show Key & Peele, so it's nice to see them come together for this film. Wendell and Wild is an American stop-motion animated dark fantasy horror comedy film about two demon brothers who escape the Underworld. The film is directed by Henry Selick, from a script by Selick, Jordan Peele, Keegan-Michael Key, and Clay McLeod Chapman.
Not much else is known about Wendell & Wild, besides the 2021 release, so hopefully we get more details about the project soon.
9. Blonde | TBA
Ana de Armas caught our attention in Knock Knock, the bizarre Eli Roth film she starred in with Keanu Reeves. After that, she landed roles in movies like Knives Out and No Time To Die. She has this innocent cutesy vibe, but as Knock Knock proved, she can also be dangerously sexy. This combination makes her perfectly suitable for the role of Marilyn Monroe in Blonde, which is adapted from the Joyce Carol Oates novel of the same name.
Oates revealed on Twitter that she managed to see a rough cut of the film, and she couldn't be happier with the result, labelling the film "startling, brilliant, very disturbing".
An effusive statement like this from the author is high praise indeed, so let's hope the film lives up to its expectations.
10. Chicken Run 2 | TBA
After 20 years, just when we thought a sequel was a foregone notion, we found out that Aardman Studios confirmed a Chicken Run sequel, which will be backed by Netflix. Studiocanal and Pathé, which backed the original film, closed a deal with Aardman Studios to allow the transfer of the sequel rights to Netflix. And now, in 2021, we get to see the film, if all goes well.
The sequel will focus on Ginger, now living in a human-free chicken paradise. Ginger and Rocky have a daughter named Molly together. As Molly gets older, she starts to feel that she is outgrowing the island. At the same time, there are rumors abound about a malevolent threat on the mainland, forcing Ginger to rally her troops and put their own hard-won freedom at risk for the good of all chicken-kind.
READ NEXT: 15 Biggest New Movies of 2021
Some of the coverage you find on Cultured Vultures contains affiliate links, which provide us with small commissions based on purchases made from visiting our site. We cover gaming news, movie reviews, wrestling and much more.