As BioWare fans held their breath throughout last night's The Game Awards, awaiting news of the next Dragon Age game, they were not expecting to get news regarding BioWare's other prestigious franchise, Mass Effect.
And yet, at the end of the show, everyone's (once) favourite Edmonton-based studio revealed the first proper look at the next instalment of their best-selling space RPG. And, what's more, fans are seemingly heading back to the Milky Way of the original trilogy, rather than the Andromeda galaxy of the most recent release.
This might come as a surprise to some, seeing as the ending of 2012's Mass Effect 3 left our galaxy in a bit of a state, with three diametrically opposed endings making it difficult to create a canon narrative. 2017's Mass Effect: Andromeda circumvented this by taking us 2.5 million light years to the Andromeda galaxy with a new cast, though this was a controversial move, with many feeling this entirely alien setting was too far removed to really be a Mass Effect game.
It's been a rough few years for BioWare fans. Between the lukewarm reception of ME:A, riddled with bugs and lacking real BioWare charm, and the downright hostile reaction to the studio's attempt at a looter shooter in the form of Anthem, opinion seems to be shifting from placing all the blame on EA – once cast as the malicious parent company cruelly forcing BioWare to make terrible games – to criticising poor management and some questionable practices within the studio itself.
A string of high profile old guard resignations, and reports of mandatory crunch and a confused production process have led many to the conclusion that BioWare is no longer the company it once was.
Just eight years ago, BioWare was in an enviable position in the games industry. Despite the fan reaction to ME3's confused ending, the game received outstanding reviews, and BioWare itself was considered by many to be at the pinnacle of creating narrative RPGs. With games such as Dragon Age Origins and Mass Effect 2 under its belt, there were few other studios which could challenge them for the crown.
Now, eight years along this bumpy road, BioWare is going through an identity crisis. They want to retain this reputation of being the king of narrative gaming, while also releasing games which forsake solid plots and engaging characters for money-making trends such as live service and empty open worlds.
Now, with the announcement of a new Mass Effect game, the company is at something of a crossroads. Even after the lukewarm reception to Mass Effect: Andromeda – which, based on the trailer for this new game, may not be entirely forgotten – the Mass Effect franchise retains a lot of goodwill within the industry, both with long term fans and those who have already given up hoping. With the recent failure of Square Enix's Avengers game, and regular negative spin around live service games being transparent moneygrabs, a classic BioWare game may be just what people need.
Industry heavyweights such as Sony regularly show that there is still an appetite for single player stories. Rockstar appear to have been able to have their cake and eat it too with Red Dead Redemption 2 and Red Dead Online, with a powerful single player narrative and a still-active online base respectively.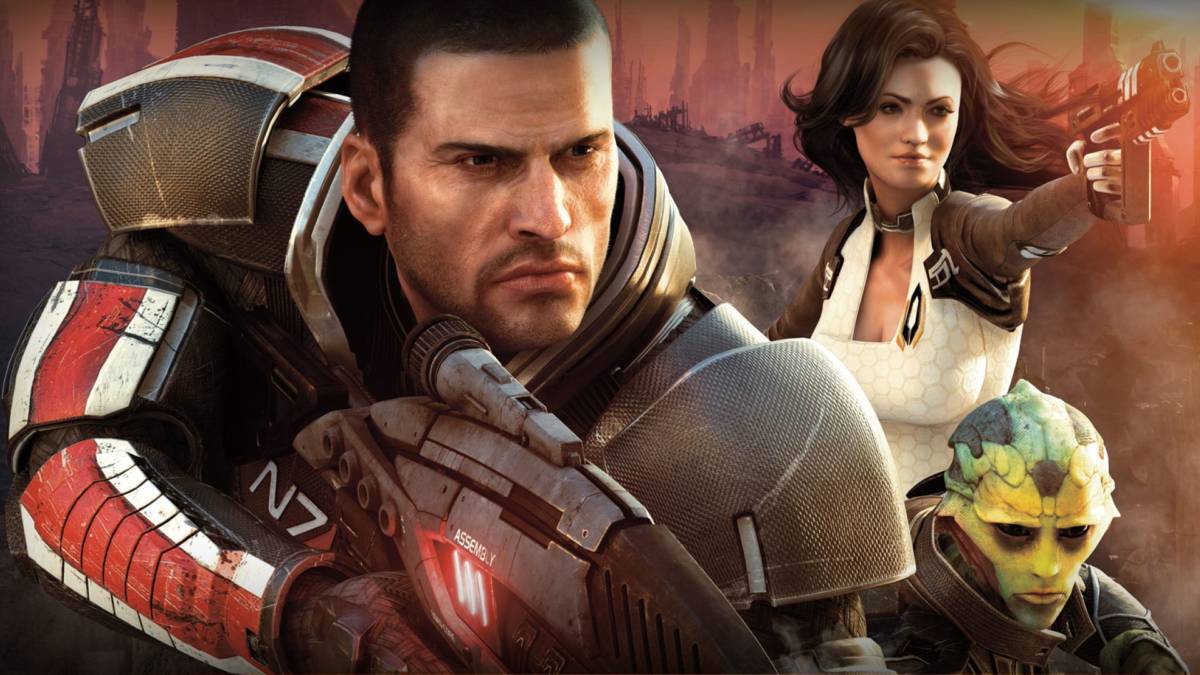 EA clearly wants a piece of the live service pie, but they have a host of studios far better suited to producing online experiences for those who are looking for them. BioWare has never been, and likely never will be, the studio to provide them with a live service game.
Instead, it seems the best path to industry redemption is for BioWare to go back to their roots. A solid, traditional, narrative Mass Effect game, with a dash of fan service and investment in the right places, would undoubtedly be well received, based on the reaction to the trailer alone.
The next Dragon Age game, which also saw a trailer reveal last night, might serve as a litmus test of the strategy BioWare could employ over the next few years, as well as what lies in store for Mass Effect.
By rejecting industry trends such as open worlds and forced multiplayer, and by looking to the greatest games of their past, BioWare could create something that is both classic and fresh at the same time, and restore some of the shine to their brand.
Of course, the potential of the studio's future releases depends on more than just strategy and design. There is clearly a deeper issue with regards to studio culture and methodology, and those in control need to take serious steps to right the ship before it sinks.
Though BioWare isn't the only studio still inflicting crunch on its developers, public opinion on this practice seems to be turning, with other companies taking a firm anti-crunch stance, and seeing it pay off. Notably, Supergiant Games, a company which publicly promised not to implement crunch, took home both Best Action Game and Indie Game at last night's awards.
By looking to their past and reducing the impact of games development on its employees, as well as streamlining its processes to avoid the developmental catastrophes which dragged its previous attempts down, BioWare might have one last chance to convince old and new fans alike that it can still make genre defining games.
The next Mass Effect and Dragon Age games could be the renaissance BioWare needs. All they need to do is not fuck it up.
READ NEXT: 10 Best Mass Effect Squad Members
Some of the coverage you find on Cultured Vultures contains affiliate links, which provide us with small commissions based on purchases made from visiting our site. We cover gaming news, movie reviews, wrestling and much more.