They said that Infinity War/Endgame was the most ambitious crossover event in history, but I'm willing to stick my neck out on the line and say that the most ambitious event was actually achieved almost two decades earlier with Marvel Vs Capcom. The properties of the iconic Japanese company joining together with the comic book giant to see which side is the hardest. It's the stuff dreams are made of.
Marvel vs Capcom, in its different forms at least, has been a constant in gaming for the past two decades, but the fate of the series is uncertain due to the lacklustre response to the most recent game in the series. However, that hasn't stopped the franchise's fans from clamouring for the series to come back. Today, we ask: will we ever see a new Marvel vs Capcom game?
The History of Marvel Vs Capcom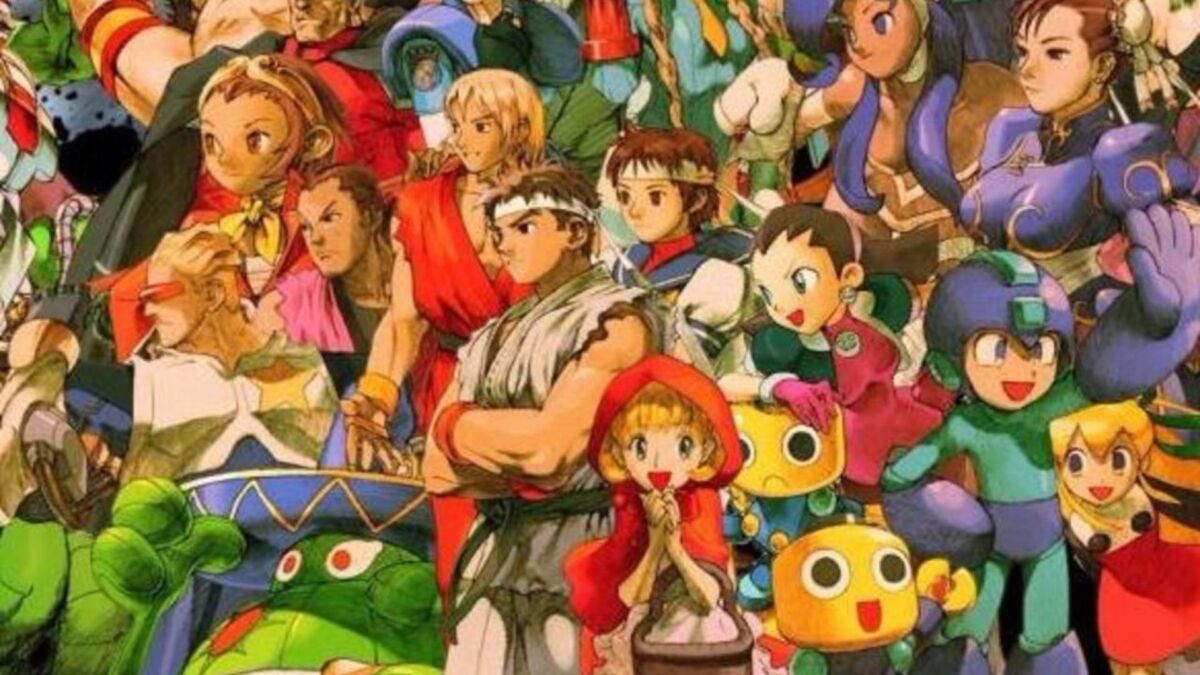 Unlike most games in this retrospective series, Marvel vs Capcom actually took a while to get going, as it was the result of a blossoming partnership between the two brands. Capcom were contracted to work on the arcade-only release of The Punisher in 1993, a side-scrolling beat 'em up inspired by Capcom's incredible portfolio of beat 'em ups. It was basically Final Fight, except with Frank Castle and Nick Fury shooting dudes.
At the time, Capcom were the lords of fighting games, so it made sense that Marvel would license the developers to create a fighting game based on their properties, which came in the form of X-Men: Children of the Atom in 1994, followed by Marvel Super Heroes in 1995. The success would prompt even more follow-ups, and the gameplay functions present in both games would go on to form the basis of the crossover series going forward.
While the full Marvel vs Capcom crossover was still some ways off, the forbidden door had already been opened with X-Men: Children of the Atom, as Capcom included a Street Fighter character as a bonus secret. Strangely, it wasn't Ryu, Ken, Chun-Li or Guile who was given the hidden character nod, but the demonic Akuma. It was a bold choice, though his faster gameplay and air fireballs would likely have meshed better with the gameplay of Children of the Atom than Guile crouching in the corner to charge his flash kick.
X-Men: Children of the Atom and Marvel Super Heroes were stellar releases, but Capcom wanted to do more with regards to combining both Marvel and Capcom together, and they found inspiration in the most unlikely of places: Street Fighter II: The Animated Movie. The ending sees Ryu and Ken teaming up to take down M. Bison, which inspired Capcom to add the Dramatic Battle mode into Street Fighter Alpha. Dramatic Battle allowed for 2v1 matches against the game's bosses, but Capcom thought they could do more with it. Thus, 2v2 matches were born, a formula that became the bedrock of X-Men Vs. Street Fighter.
Launching in 1996, X-Men Vs. Street Fighter included a lot of the hallmarks of the overall Marvel vs Capcom series such as tagging in and out, along with huge combos and screen filling super moves, combining flashy showmanship with intricate gameplay depth. The game proved to be a huge hit at arcades, but the home console releases left a lot to be desired. The Saturn release was lauded, though because of the Saturn's underperformance in the West, that version never got localised. The PS1 version did, but due to that console's limitations, features like tag matches were removed. You know, the main defining feature of the whole series.
With a successful formula on their hands, a sequel was quickly developed, Marvel Super Heroes vs Street Fighter, which definitively proved that the X-Men are weaker than Street Fighter and needed to bring their big brother along to beat up Ryu and company. While not a huge follow-up to the previous game, MSH Vs SF introduced "variable assists", which allowed players to summon their off-screen character to perform a move, something that would be featured in the series later on. It's yet another building block in the slow but eventual evolution into Marvel vs. Capcom.
Finally, after five years of property exchange, 1998 saw the release of Marvel Vs Capcom: Clash of Super Heroes in arcades. While MvC ditched the variable assist mechanic, it was replaced with randomly assigned guest characters, which allowed you to summon more characters each match to help you out. MvC only featured 15 playable characters, but the 20 guest assist characters gave the game a grander crossover appeal.
Two years later, the series arguably reached its zenith with Marvel vs Capcom 2, which launched in arcades and on consoles via Dreamcast. The new release combined 2D sprites with 3D backgrounds, creating a weird aesthetic that featured a horrible clown face in one of the stages for some reason. Not that you'd care about the backgrounds anyway, as the gameplay was top notch.
Capcom essentially went into overdrive with MvC 2, including a roster of 56 playable characters that could join together in teams of 3. On top of that, the variable assist system was reintroduced and even expanded upon, with players able to equip each character with one of three different assist types. Between all those choices, there's the potential for thousands of unique team types. Not all of them are useful, sure, but a game of that wide scope breeds experimentation.
With the Dreamcast release, critics loved the action on offer in Marvel vs Capcom 2, as the game received a 90 on Metacritic. Capcom were seemingly aware of the hit that MvC 2 was as well, porting the game to PS2 and Xbox before the Marvel deal expired, which would create a decade-long hiatus in the run-up to a new game. However, MvC 2 was wheeled out again onto PS3 and Xbox 360 in 2009, likely to drum up hype for the next game.
That next game was Marvel Vs Capcom 3: Fate of Two Worlds, which was revealed in April of 2010. Transitioning the series to fully 3D characters and backgrounds, Marvel Vs Capcom 3 wanted to take what people loved about the series as a whole while removing the barrier to entry for a lot of new players, with plenty of tutorials for each of the game's 36 characters. The traditional four buttons for standard attack controls were replaced with a 3 button system, while a Simple Mode allowed for easier combos for newer players. The new X-Factor feature, designed as a comeback mechanic, also added depth and strategy to the game for all players.
Reviewers loved the return of Marvel vs Capcom, with the game sitting around 84 on Metacritic, but Capcom weren't done as later in 2011, they released Ultimate Marvel vs Capcom 3, which included new modes, characters and balance changes. While it didn't review quite so well, it wouldn't stop both versions of Marvel vs Capcom 3 from selling 3.4 million combined copies across all platforms.
What Happened To Marvel Vs Capcom?
After UMvC 3 and the PS3 and Xbox 360 port of Marvel Vs Capcom Origins, which included Marvel Super Heroes and the first MvC game in 2012, all was quiet on the Marvel vs Capcom front, until January 1st, 2014. After acquiring Marvel a few years prior, Disney made the decision to shut down the licenses of Marvel games, instead opting to use them in games like Disney Infinity. This led to titles like Marvel vs Capcom, Marvel: Ultimate Alliance and others from being removed from digital stores.
This decision would go on to be reversed by 2016, with Disney cancelling the Infinity series and switching to a license-only model. Naturally, that led fans to conclude that the possibility of a new Marvel vs Capcom was back on, and by the end of the year, that came to pass. During that year's PlayStation Experience, Marvel vs Capcom Infinite was announced, along with a port of Ultimate Marvel vs Capcom 3, which was a timed PS4 exclusive.
Clearly drawing more inspiration from the surge of the MCU, Marvel vs Capcom Infinite's core concept revolved around the Infinity Stones, which created an opportunity for a Power Stone crossover that never came to pass, unfortunately. Switching back to a 2v2 tag system, with assists removed in favour of a tag combo system, each team would select from the six Infinity Stones, each one changing up the battle in some way. While having 3 characters to play with might be more interesting, the Infinity Stones were, if nothing else, a cute tie-in to the then current Marvel continuity and storyline.
However, the gameplay and roster selection caused controversy before launch thanks to a Gamespot interview with associate producer Peter Rosas and producer Michael Evans. During that interview, Peter addressed a recent leak that revealed the game's roster, with many fan favourite characters missing. Peter's comments did not go down well:
"If you were to actually think about it, these characters are just functions. They're just doing things. Magneto, case and point, is a favorite because he has eight-way dash and he's really fast, right? So our more technical players, all they want to do is triangle jump and that kind of stuff. Well guess what, Nova can do the same thing, Captain Marvel can do the same thing. Ultron can do the same thing. Go ahead and try them out."
While he's not wrong in the sense that the developers wanted to ensure that certain gameplay styles were represented, even if the original characters weren't, the comments felt dismissive to those who were drawn to certain Marvel or Capcom characters because they were fans of that license. This is especially true of casual players who might not understand functions. Being a good Dante player doesn't mean as much if you don't love Devil May Cry as well. Still, the comment led to a pretty funny video showcasing a fighting game "future" that prioritises function over character.
Launching in September 2017 on PC, PS4 and Xbox One, Marvel vs Capcom: Infinite's reception was mixed, to say the least. The gameplay changes, which Capcom clarified were done for the sake of accessibility, split opinion. The freeflow nature of combos were certainly satisfying when you found combinations of characters that worked for you, but some people just wanted to see Marvel vs Capcom 4, following on more directly from the previous game.
While the issues with the gameplay were debateable, most players agreed that the game's presentation was awful. The UI design felt tacky, the graphics looked wonky and the whole production left a cheap aftertaste. According to journalist and YouTuber Liam Robertson, there's a reason for that, as the game's budget was reportedly just more than half of what was allotted to Street Fighter V's DLC. Worse still, characters like Monster Hunter and Black Panther might have been removed from the main game to pad out the game's DLC offerings.
Though Marvel Vs Capcom: Infinite enjoyed its fair share of controversy, it didn't seem to do too much in affecting the game's Metacritic score, though it did vary across platforms. PC enjoyed a very nice, but not brilliant, score of 69, while Xbox One received a more favourable score of 77. The scores were irrelevant though, as Marvel Vs Capcom: Infinite failed to meet Capcom's sales expectation of 2 million, reaching just half that by the end of 2017. Everyone just decided to move on and adopt Dragon Ball FighterZ instead.
The Future Of Marvel Vs. Capcom
If the community has anything to say about the future of Marvel vs Capcom, it's looking pretty bright. In a similar manner to Killer Instinct, YouTuber and streamer Maximilian Dood has championed the #FreeMvC2 movement on social media, calling on Disney and Capcom to work out some way for Marvel Vs Capcom 2 to return after the PS3 and Xbox 360 versions of the game were delisted.
That call to action was in response to Digital Eclipse's Mike Mika, who posted on Twitter after the company received funding that he'd love to hear the community's thoughts on the games and projects that should be worked on, as Digital Eclipse have a mission to "re-release, re-master and re-imagine". After the #FreeMvC2 movement picked up steam, Mike acknowledged it on Twitter, and stated that he'd be game for it:
"We made what I think was the last MVC2 release on console when we were known as Backbone. (16×9, etc) I love the outpouring- We'd swap in GGPO and do documentary and museum work, etc. Will need to talk to Disney and Capcom to make it real. We're game if they are. #FREEMVC2"
With the company, then known as Backbone, responsible for the last version of MvC2, along with the company's pedigree on collections like the Mega Man Legacy Collection, Street Fighter 30th Anniversary Collection and more, Digital Eclipse feel like the perfect representatives to bring one of fighting game's biggest forefathers into the modern era. They've already established a connection with both Capcom and Disney as well, working on ports of Aladdin and Lion King too, so it seems like it should be an open and shut case.
In fairness to Disney as well, it would appear that they're in the middle of a period of licensing the Marvel property out to whoever has a semi-decent idea. Between Insomniac's Spider-Man series and the recently announced Wolverine, Square Enix's Avengers and Guardians of the Galaxy, and even 2K/Firaxis working on Midnight Suns, it only seems like a matter of time before a fighting game joins them. Whether that's a new Marvel vs Capcom, a port of Marvel vs Capcom 2, or a new game entirely, it wouldn't be surprising to see a Marvel fighting game again in the next couple of years.
This is where Disney pulls the rug out and ports Marvel: Rise of the Imperfects, huh?
While it's hard to nail down a fighting game that's been resurrected due to fan demand, it's hard to deny that the classic gameplay of Marvel Vs Capcom is so desirable when you consider the success of Power Rangers: Battle For The Grid. Developed by nWay on a lower budget to MvC, Power Rangers still manages to perfectly emulate the gameplay of the classic series, so much so that Capcom even licensed Ryu and Chun-Li to appear in the game. There's also the already mentioned Dragon Ball FighterZ from Arc System Works and Bandai Namco, which champions 3v3 tag fighting.
Fan support is nothing new for a series like this, but it definitely seems like Marvel Vs Capcom fans are more vocal than most, and with noted figures in the industry seemingly working on bringing the series back once again, it probably won't be long before Ryu is back, smacking the crap out of Captain America or Iron Man.
READ MORE: Will We Ever See A New Def Jam Game?
Some of the coverage you find on Cultured Vultures contains affiliate links, which provide us with small commissions based on purchases made from visiting our site. We cover gaming news, movie reviews, wrestling and much more.