It's summer everyone, but I'm still not sure if I can actually sit outside and enjoy the sunshine, and I don't just mean because I'm British. Luckily, inside still offers quite a few delights in terms of gaming, with plenty of big games coming in July 2021.
With plenty of big name releases coming in July, you've got a lot of exciting releases to choose from, regardless of your platform of choice. From RPGs to racing games, top-down shooters and investigation 'em ups (that's the official genre for Ace Attorney, right?), there's a lot of games to sink your teeth into. Here's all the big new games of July 2021 for PC, PS4, PS5, Xbox One, Xbox Series X | S, and Switch.
July 2021 New Games
Boomerang X | July 8th
Developer: DANG!
Publisher: Devolver Digital
Platform(s): PC, Switch
Movement shooters have become quite the fondly loved genre recently, thanks in no small part to the incredible success of games like DOOM 2016 and DOOM Eternal. There's plenty more games of that ilk on the horizon too, but Boomerang X aims to shake up the genre in a massive way: what if, instead of a shooter, it was a movement thrower?
In lieu of a massive gun, players are given an X-shaped magical boomerang, which can be used not only to clear out rooms of monsters, but also to gain incredible height in order to scale the game's impossibly vertical levels. "Move or die" is a key tenet that holds up the entire movement shooter genre, and Boomerang X looks to offer an unparalleled freedom of movement.
Monster Hunter Stories 2: Wings of Ruin | July 9th
Developer: Capcom
Publisher: Capcom
Platform(s): PC, Switch
The Monster Hunter series and world is rife with stories and characters to focus on, but the main series of games doesn't have time for the finer details in between massive hunts. Who cares about a character's backstory or their intimate personal relationships when you've got a Black Diablos that you're itching to turn into a new pair of boots.
That's why Monster Hunter Stories 2: Wings of Ruin seems like such an enticing game, as you're a young monster rider, a descendant of a legendary hero known as Red, who has been entrusted with a rare Rathalos egg. When the Rathalos hatches, the two go on an adventure that sees them taking on the world's monsters in a turn-based RPG system. At least you'll still be able to turn monsters into armour. It is a Monster Hunter game, after all.
Warhammer 40,000: Battlesector | July 15th
Developer: Black Lab Games
Publisher: Slitherine
Platform(s): PC
The Warhammer 40K universe is a pretty bleak place, but that doesn't mean it can't be the basis of some incredibly fun games. Necromunda: Hired Gun has been a bit of a sleeper hit this year, and the Space Marine third person shooter absolutely slapped. Plus, Fatshark's upcoming co-op shooter Darktide looks pretty exciting. If you're a strategy fan, Battlesector might be more your speed.
A fast-paced, skirmish level turn-based strategy game, Battlesector sees the Blood Angels and the Tyranids squaring off against each other in both a 20 level single player campaign, or across multiplayer modes. With dozens of weapons, units, heroes and abilities to choose from, you'll be able to create the 40K army of your dreams without having to worry about getting paint everywhere.
The Legend of Zelda: Skyward Sword HD | July 16th
Developer: Nintendo
Publisher: Nintendo
Platform(s): Switch
The Legend of Zelda series managed to reach new heights of popularity with Breath of the Wild, and that hype is building once again now that the world has finally seen gameplay footage of the BOTW sequel in action. The time seems right, then, for Nintendo to port Skyward Sword to the Switch, which totally hasn't led to any strange conspiracy theories. None at all.
Originally launching on the Wii in 2011, Skyward Sword isn't the most fondly remembered Zelda game ever made, so perhaps that's why Nintendo wants another crack at it. The HD re-release comes with a variety of improvements, including a brand new button control system for those who own a Switch Lite or can't be bothered with motion controls (me).
F1 2021 | July 16th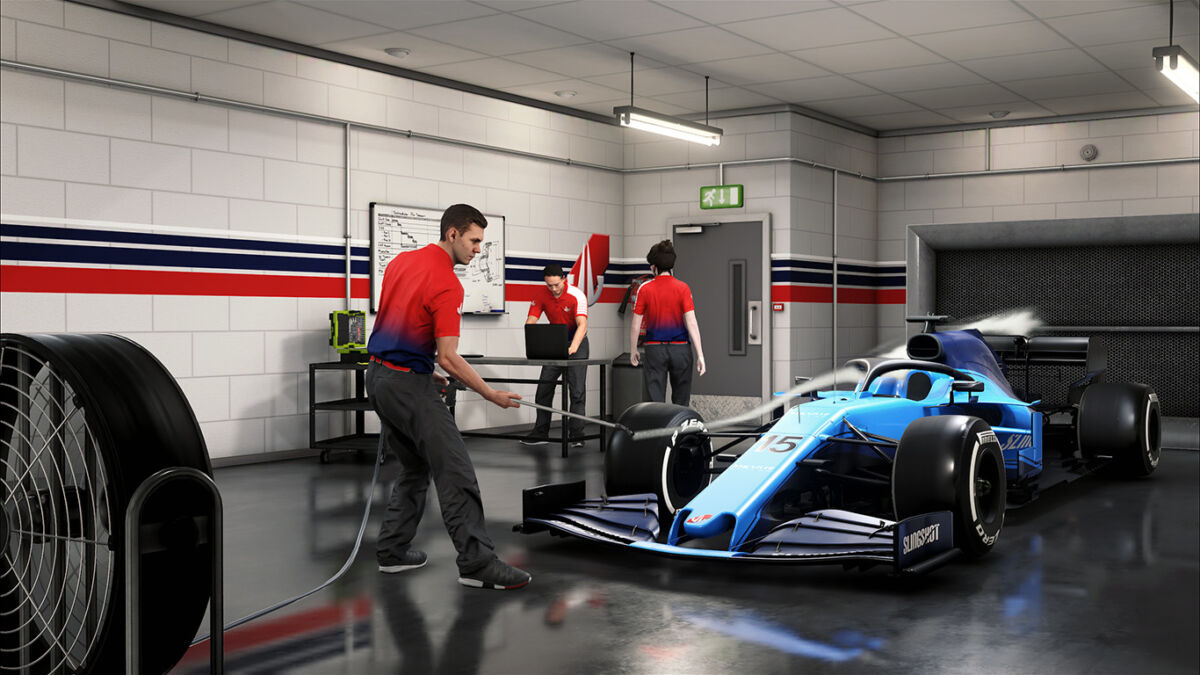 Developer: Codemasters
Publisher: Electronic Arts
Platform(s): PC, PS4, PS5, Xbox One, Xbox Series X | S
The first Codemasters game to launch since the developer was acquired by Electronic Arts in the now infamous billion dollar deal, F1 2021 is very much the same simulation of one of the world's most recognisable racing disciplines, only with a few more bells and whistles on top. Reiterate instead of revolutionise, right?
While the game isn't exactly reinventing the racing wheel, there are a couple of new additions that could make for a more well rounded game. The Career mode has been updated to support two players, so you and a friend can compete to see who is worthy of the championship. Meanwhile, there's a new story mode called Braking Point which aims to emulate live both on and off the track.
Cris Tales | July 20th
Developer: Dreams Uncorporated, SYCK
Publisher: Modus Games
Platform(s): PC, PS4, PS5, Xbox One, Xbox Series X | S, Stadia
Games love to play with the concept of time, whether that's through straight up time travel, controlling the flow of time or via other means. Consequences be damned: as far as games are concerned, time is just a toy to be messed with, but Cris Tales might be the most stylised take on time in gaming history, as players can experience the past, present and future of the world all at once.
A turn-based RPG, you play as Crisbell as she explores the world, using her time powers to make decisions that can affect the past, present and future, which you'll be able to see play out in real time. The time powers also feature in the game's combat, as Cris is able to send enemies to the different time periods to alter their stats, opening them up for massive damage.
NEO: The World Ends With You | July 27th
Developer: Square Enix
Publisher: Square Enix
Platform(s): PS4, NS (PC release date TBC)
Another RPG, this one coming from the masters of the genre, NEO: The World Ends With You isn't about the main character in The Matrix, unfortunately. I wish it was. In fact, I'll take a 4K remaster/remake of The Path of Neo, now that we're talking about it, but either way, NEO: The World Ends With You could be July's sleeper hit.
A sequel to the 2007 cult hit, the game sees a brand new cast of characters playing the supernatural Reapers' Game, fighting to survive for a week against everything being thrown at them. Improving upon the first game, NEO: The World Ends With You is a fully 3D action RPG, meaning its depiction of Shibuya is more vibrant and stunning than ever before. Definitely one to keep an eye on.
Microsoft Flight Simulator | July 27th
Developer: Asobo Studio
Publisher: Xbox Game Studio
Platform(s): Xbox Series X | S (already available on PC)
"Look at what they need to imitate even a fraction of our power."
Having already launched on PC, Microsoft Flight Simulator is finally landing on the Xbox Series X | S, bringing with it a recreation of the entire planet Earth that players can explore, fly around and generally have a grand old time in. If you're looking for a relaxing time, Flight Simulator might be right up your alley.
Flight Simulator might also be one of the first proper showcases for the Xbox Series X | S. They're decent systems, but this is the first proper console exclusive for players to hang their hat on that can really show the power of the console. There's also a Top Gun themed expansion in the works, if you feel like being a wingman anytime.
The Great Ace Attorney Chronicles | July 27th
Developer: Capcom
Publisher: Capcom
Platform(s): PC, PS4, Switch
The Ace Attorney series has become one of Capcom's most recognisable franchises. I mean, it became popular enough that we were blessed with the vision of Phoenix Wright battering the crap out of Ryu, Iron Man and even Galactus in Marvel Vs Capcom 3, so you know the series has appeal. Still, The Great Ace Attorney series hasn't quite been given the chance to shine, until now.
Set in the 19th Century, you control Ryunosuke Naruhodo, an ancestor of the series' usual protagonist Phoenix Wright. Travelling between London and Japan, you'll solve investigations and experience all the usual courtroom drama you've come to expect from the Ace Attorney series, only it's more of a period piece and there's a guy called Herlock Sholmes.
The Ascent | July 29th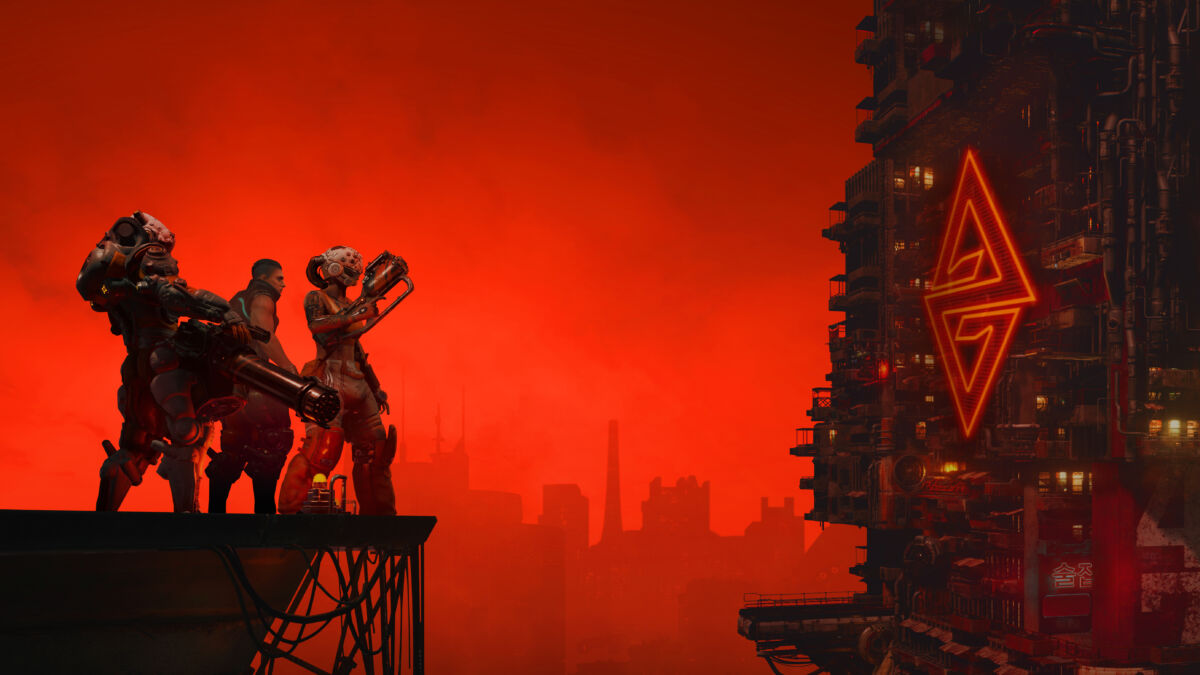 Developer: Neon Giant
Publisher: Curve Digital
Platform(s): PC, Xbox One, Xbox Series X | S
A top-down twin stick shooter is usually a good start when creating a fun gameplay experience, but The Ascent might just be a twin-stick game with plenty of meat on its bones, both narratively and in terms of its RPG-esque gameplay. It also helps that the game will feature 4 player co-op and will launch on Xbox Game Pass to boot. All of these things sound like a recipe for success.
Set in the cyberpunk arcology as part of the world of Veles, you've been enslaved by a megacorporation known as The Ascent Group, but the group has mysteriously crumbled, leaving the arcology as a free-for-all for different factions to try and assume control. With your group of comrades, it's on you to grab the best loot, find out what happened and maybe just give everyone a slap on the wrist while you're at it.
READ MORE: 10 Most Exciting Games of E3 2021
Some of the coverage you find on Cultured Vultures contains affiliate links, which provide us with small commissions based on purchases made from visiting our site. We cover gaming news, movie reviews, wrestling and much more.