Just the mere mention of Burnout for many people will trigger memories of The F-Up's "Lazy Generation" playing in the background while you drive around Silver Lake, smashing rival cars into oncoming traffic. The Burnout series has a long and storied history in gaming, but like the name itself, the series seems to have burnt out a while ago, leaving behind wreckage and questions of "when's the new one?" in its wake.
Unfortunately, the series seems to have disappeared off the face of the Earth in recent years, with former developers moving on to create their own games while the studio responsible for the series is responsible for another racing game now. So, as we often are these days, we're asking the question: will we ever see a new Burnout?
The History of Burnout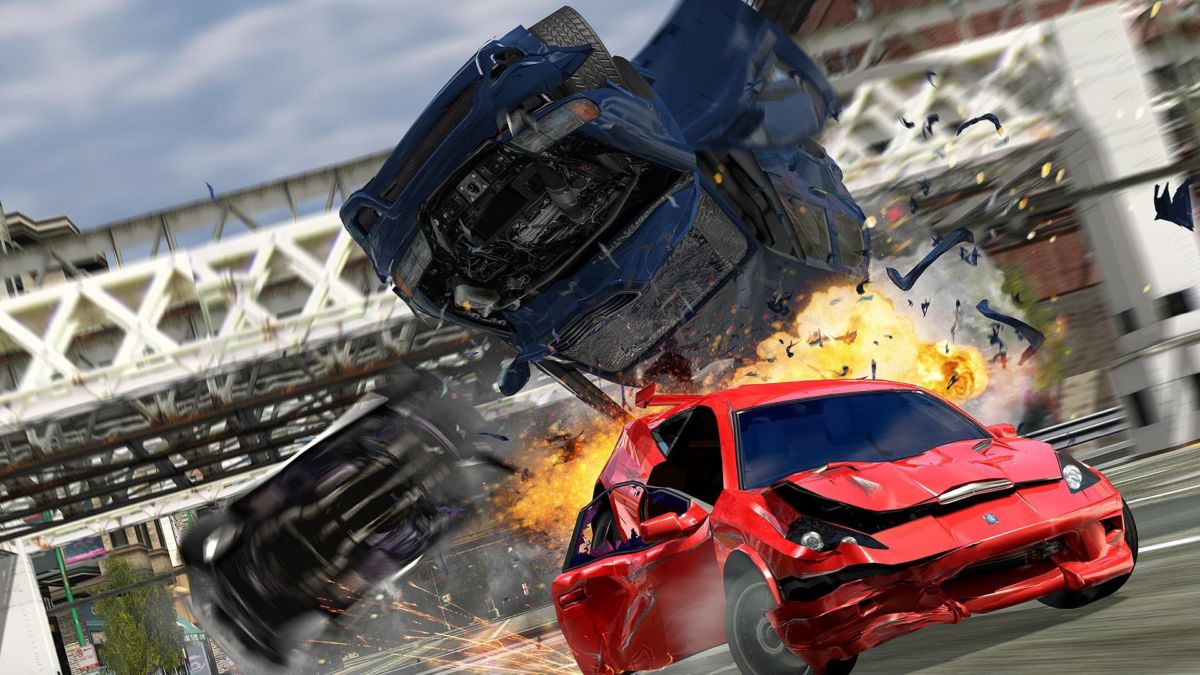 The Burnout series was developed by Criterion and published by Acclaim, with the first game in the series launching in 2001. While the first game was barebones by comparison to the rest of the series, Burnout achieved enough success to warrant a sequel, Burnout 2: Point of Impact, a year later in 2002. There were some improvements, but the main introduction was the Crash Mode, which would become a huge staple in the series going forward.
Development on a third game began in earnest, with EA reaching out to Criterion to develop Burnout 3, with Criterion agreeing so long as they could retain creative control of the franchise. By 2004, Acclaim had gone bankrupt and EA swooped in and purchased both Criterion and the rights to the Burnout franchise, while Burnout 3 wasn't too far away from release. Little did anyone know that Burnout 3: Takedown would become the monumental racing game it is today.
Burnout 3: Takedown launched in 2004, introducing the titular Takedown mechanic that would come to identify Burnout in the years to come. Building on the established street racing formula, Burnout 3 championed aggression as it allowed you to ram your opponents into any and every obstacle you could find, even rewarding you with additional boost for doing so. This kind of aggressive play was new to the street racing genre at the time, with the likes of Need For Speed and others focusing more on pure racing/boosting.
Takedown's success managed to launch the Burnout series into the stratosphere. All eyes were on EA and Criterion with Burnout Revenge, launching in 2005 and introducing a host of new mechanics such as traffic checking, which allowed you to bounce civilian cars like pinballs in an attempt to try and take out the competition. Crashbreakers were also introduced, which allowed you to explode during a crash in a bid to bring your rivals down with you. There was also Burnout Legends, which had a stellar PSP port and awful DS port.
After Burnout Revenge, Criterion buckled down hard to try and develop the follow-up game, but in the meantime, EA UK developed Burnout Dominator, which is an often-forgotten about entry in the series considering that it launched on the PS2 and original Xbox in 2007, two years after the launch of the Xbox 360. By that point, a lot of players had moved on to the new hardware, meaning that Dominator fell by the wayside. Then again, Dominator also didn't review as positively as other Burnout games.
Four years after Criterion evolved the Burnout formula with Takedown, they managed to redefine the series again with Paradise, an open-world racing game that encouraged exploration above all else. We've discussed how fantastic Burnout Paradise is on this fine website already, but suffice to say, it's one of the best racing games ever made.
It might not be as good as Burnout 3, but what is?
Where Is The Burnout Series Now?
Paradise would prove to be the last main entry in the Burnout series. Criterion did release Burnout Crash in 2011, a spin-off that adapted the Crash based mode into some top-down, party game affair, but it never really took off. Fans wanted a true sequel to Burnout Paradise, which has still yet to materialise.
As for why Criterion stopped releasing new Burnout games, it doesn't appear to be from a lack of sales, as the series has managed to sell an estimated 16 million copies. Burnout Paradise managed to sell over a million copies in a little over two months after the game launched, which is pretty impressive for a racing game back in 2008. Critical reception to Burnout Paradise was also glowing, with many reviewers praising pretty much every aspect of the game aside from cringeworthy radio host DJ Atomika.
So why has the Burnout series faded away? Simple: Criterion moved their focus over to fellow EA property Need For Speed. Around 2008ish, Criterion half-jokingly suggested to EA that they'd like to have a crack at the NFS series, to which EA granted their request. The whole situation was spoken about by Need For Speed Most Wanted's executive producer Matt Webster in an interview with Polygon.
"We'd never asked, so they never thought we'd be interested in doing one, and we never thought they would be interested in us doing one because they never asked," Webster said. "After a flippant question, they said why don't you take a shot at it. So we did."
That game would turn out to be Need For Speed: Hot Pursuit, which was considered to be a reboot for the series as a whole, while retaining a lot of the core elements players associate with the Burnout series. Hot Pursuit loved takedowns and thrilling races just as much as the Burnout series did, and according to that same Polygon interview, that similarity was deliberate. Frank Gibeau, president of Electronic Arts Labels, pushed the developer to infuse Burnout influence into Hot Pursuit, reportedly asking: "Where's all of the Burnout stuff?"
"For the longest time we were reticent to go down that road," Webster said. "That was a real moment for us. We realized we were on (Need for Speed) to shake it up. We were there to sort of give it a good shake, to reinvent it for a new generation of players. Whilst being cognizant of its history, to not be bound by its history."
The success of Hot Pursuit both critically and commercially (Hot Pursuit alone reportedly shifted 5 million units) prompted EA to hand Criterion the reins for Need For Speed once again for their take on Most Wanted in 2012, which is lowkey one of the best NFS games ever made. If Hot Pursuit can get a remaster, Most Wanted absolutely deserves another crack on modern consoles. That's a random aside, I know, but I just felt like someone had to say it.
However, after the launch of Most Wanted, control for the Need For Speed series was shifted to Ghost Games, a newly formed subsidiary of EA, with most of Criterion's staff moving over to Ghost Games while a core team remained at Criterion to serve as advisors. This decision ultimately led to Fiona Sperry and Alex Ward, two of the key developers behind the original Burnout game and shepherds of the series, leaving Criterion and forming Three Fields Entertainment.
Since formation, Three Fields have solely been devoted to creating games that bring back memories of old Burnout games. Dangerous Golf is a party game that combines golf and massive explosions, while Danger Zone 1&2 is the next reincarnation of Burnout's Crash Mode. Following those games, Dangerous Driving is a full spiritual successor to the series, and while I felt it missed the mark somewhat, the game did well enough to warrant a full sequel. Heck, Burnout wasn't perfect on the first go, so let's hope Dangerous Driving 2 is much better.
How Likely Is A New Burnout Game?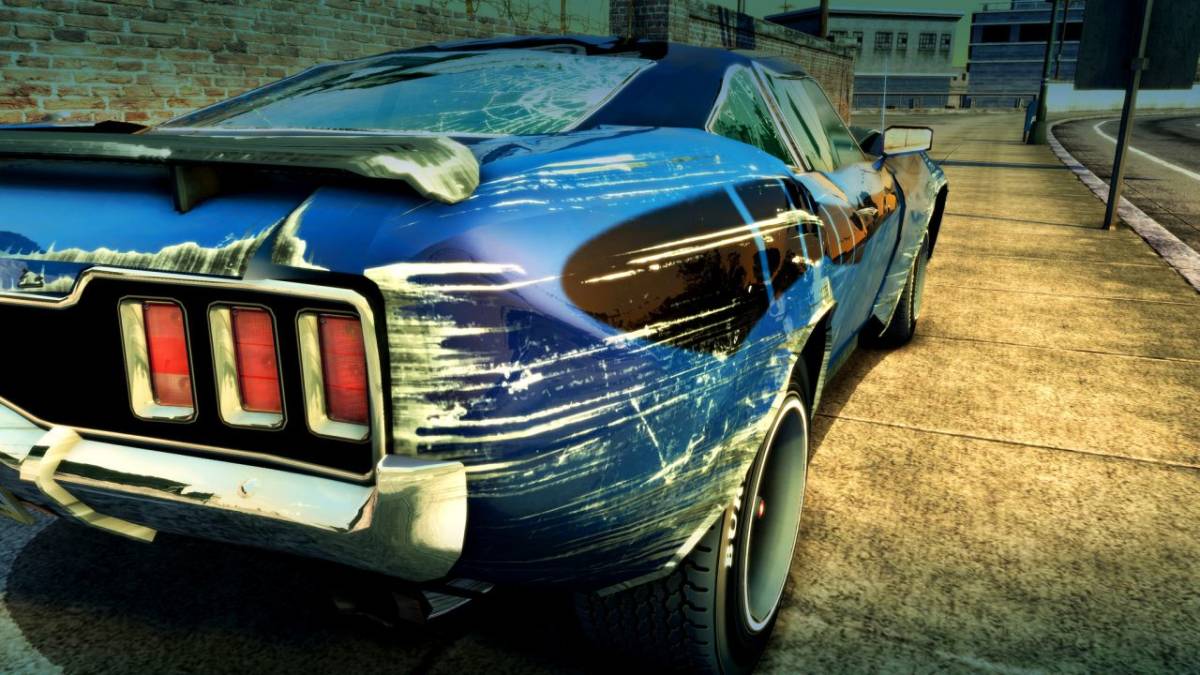 I'd say it's likely, but it's a long way off. The most recent release for the Burnout series was Burnout Paradise Remastered in 2018, which sold pretty decently, proving there's still a market out there for people who want to enjoy high speed street racing. However, in 2019, Criterion once again took on the role of Need For Speed developers, as Ghost Games was reverted into EA Gothenburg and became a Frostbite Engine support studio. It's more likely that Criterion will be hyper focused on the Need For Speed franchise for the foreseeable future.
Criterion did state in the earlier Polygon interview that Burnout is still an incredibly important franchise, but aside from the lip service that was the Paradise remaster, that hasn't really been shown for the past decade. It's also undeniable that Need For Speed is a way bigger mainstream franchise than Burnout. I mean, which series got a film adaptation? While Criterion might value the Burnout series, EA clearly respects the money that Need For Speed offers, and given the choice between the two, NFS will win every time.
However, Three Fields Entertainment are still out here creating Burnout-esque games, and with a sequel to Dangerous Driving on the way, clearly there's an audience out there for it. One of the key complaints that I personally had for Dangerous Driving was the seeming lack of budget, as the overall presentation was sorely lacking. If Three Fields just really want to keep making Burnout, and they're composed of former Burnout developers, wouldn't it be a good idea for EA to throw them some cash to make an official Burnout game?
Unfortunately, even that seems unlikely, as EA's recent $1 billion+ acquisition of legendary racing game developers Codemasters suggests they have other priorities when it comes to racing games. Then again, EA clearly aren't opposed to flooding the market with similar games to the lesser game's detriment. Yes, we're talking about Titanfall 2 again.
I have no doubt in my mind that we'll see Burnout make a return again someday, just maybe not any time soon. People were unsure that they'd ever see a new Skate game, but EA then confirmed that Skate 4 is on the way. The remaster of Paradise also suggests that EA know how feverish Burnout fans are for a new game. Whether it's being developed by Criterion or someone else remains to be seen, we'll just have to be patient in the meantime.
READ MORE: Will We Ever See A New Splinter Cell Game?
Some of the coverage you find on Cultured Vultures contains affiliate links, which provide us with small commissions based on purchases made from visiting our site. We cover gaming news, movie reviews, wrestling and much more.