Bandai Namco seemingly took the entire gaming world off-guard this past weekend by stealth announcing a new Dragon Ball Z Budokai Tenkaichi game, which is a series that hasn't seen a new entry in over 13 years. There was Ultimate Tenkaichi in 2011, but that's not considered to be part of the official series by some. Throughout all the iterations of Dragon Ball games out there, the Budokai Tenkaichi series probably has garnered the most nostalgia from fans, so the announcement of a new one is certainly exciting, but do we really need one?
You could argue no just on the strength of Dragon Ball FighterZ alone, which is arguably the best Dragon Ball game ever made, at least in terms of gameplay. Bandai Namco have even committed to future updates for FighterZ, with balance patches and Rollback netcode in the pipeline, so Dragon Ball fans are guaranteed to be eating good with just FighterZ. However, FighterZ is a 2D fighting game, when DB games have often been 3D brawlers, but even in that regard, the Dragon Ball series is filled to bursting.
Alongside announcing Budokai Tenkaichi 4, Bandai Namco have also pledged to continue updating Xenoverse 2 with new DLC packs. Meanwhile, Dragon Ball Z: Kakarot, the single-player RPG/3D brawler hybrid that chronicles the story of Dragon Ball Z, is in the midst of its second Season Pass of content. Those content streams might dry up before the release of Budokai Tenkaichi 4, but the fact remains that there's already a healthy supply of Dragon Ball content out there. Is Budokai Tenkaichi really that necessary?
Don't get me wrong, the announcement of a new Budokai Tenkaichi is great, as I have plenty of fond memories playing both the original Budokai games and the first Budokai Tenkaichi on PS2 as a kid. I may also set up Budokai Tenkaichi 3 on my Steam Deck. You know, as a treat. I'm also the guy who owns the special edition version of Dragon Ball: Battle Of Z, so I've stuck by the series' game adaptations even when things were rough.
Budokai Tenkaichi, in particular, is what introduced me to the Dragon Ball series proper too, considering the series would only ever be shown on Cartoon Network whenever my parents wanted to watch something else. Being able to experience a crash course of the franchise's story was amazing to me as a kid, and with this new Budokai Tenkaichi adapting more modern Dragon Ball stories, there's the potential that BT4 becomes the entry point for a whole new generation of players.
It's just that 3D Dragon Ball games haven't really evolved that much over the years. Basic attacks, big special moves and the ability to fly have been present since the original Budokai Tenkaichi games, so it's hard to imagine what a new entry in that series would do differently than games that are already on offer. At least Xenoverse and Xenoverse 2 had the whole Time Patroller stuff, allowing players to create their own character and explore an original plot that remixed old story events. Not everyone enjoyed it, but you can't deny that it's a bit more original than just "here's the plot retold".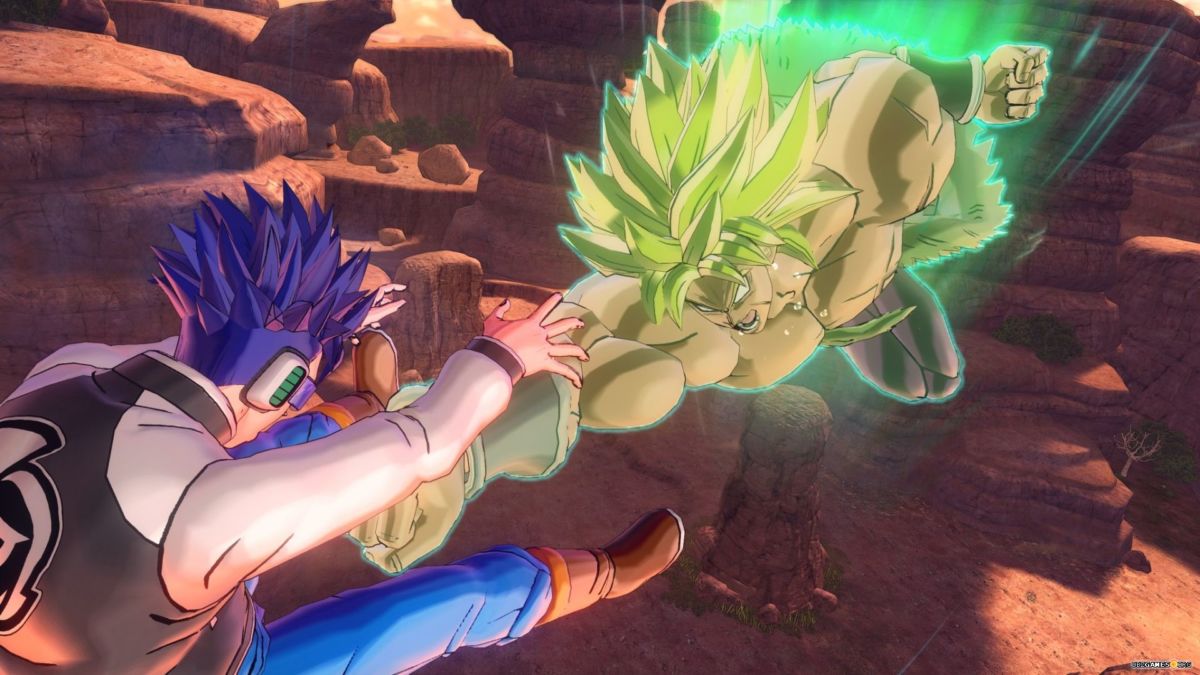 The fact that the trailer for the new Budokai Tenkaichi opened with Super Saiyan God Super Saiyan Goku, confirming that this game would feature Dragon Ball Super, is the right move. It would be harder to say that Budokai Tenkaichi 4 needs to exist if the opening trailer was just footage from the Saiyan, Frieza, Android or Buu sagas, as we've seen all four of those done to death in practically every Dragon Ball game ever. The Tournament of Power arc alone would be super fun to explore in a Budokai Tenkaichi setting.
I just hope that this new game doesn't forsake what's come before it, only to offer something that isn't new or interesting. Exploring stories that haven't been properly touched on in Dragon Ball games is one thing, but the time between the last Budokai Tenkaichi and now has still been filled with DBZ-themed 3D brawlers. Budokai Tenkaichi 4 is going to need that little bit extra in the gameplay department in order to stand out, even if it's just a character creator/Hero Mode like Ultimate Tenkaichi.
Perhaps the biggest issue for Bandai Namco now is the weight of expectation now that they've confirmed a new Budokai Tenkaichi game is coming. Again, it's a series that's almost universally beloved by not only Dragon Ball fans, but PS2 players in general. Announcing a new one immediately puts a lot of pressure on the developers to deliver something that matches up to this rose-tinted version of the older games, and anything short of that might be seen as a failure. I'm not saying that Budokai Tenkaichi 4 is going to be the new Tony Hawk's Pro Skater 5, but there's still an additional pressure to succeed.
What the future actually holds for Budokai Tenkaichi remains to be seen, but there's potential there for it to become the new gold standard of Dragon Ball games, if it can find a niche that distinguishes it from what's already been on the market for those 15 intervening years. So long as it's not a battle royale, we're golden.
Oh god, I've jinxed it, haven't I?
READ MORE: 15 Best Dragon Ball Z Games of All Time
Some of the coverage you find on Cultured Vultures contains affiliate links, which provide us with small commissions based on purchases made from visiting our site. We cover gaming news, movie reviews, wrestling and much more.