You can add photography to the long list of things I wish I was good at without having to put any actual effort into it. In other words, I've always had an interest, but it's ultimately just fine with me to live vicariously through others.
Supporting and appreciating living (and some dead) photographers is the obvious path for that. Movies that feature the art or necessity of photography in some way, or even movies about or crucially involving photographers can also be fun, although actual insight into the actual artform isn't always a guarantee.
The movie doesn't really need actual insight to be interesting to me. I still know, at best, the very basics of photography. Fortunately, most movies on photography and photographers don't demand too much of the viewer. More often than not, these are stories built around boundless curiosity, obsession, and human weakness.
And sometimes, someone just gets in trouble for taking the wrong picture at the long time. Anything along those lines is fair game this month for Make the Case.
5. Blow-Up (1966)
Director: Michelangelo Antonioni
The relationship between an artist, their choices, and the consequences of the art they create from those qualities is the main thread of Blow-Up.
One of the arthouse classics, the movie is about a photographer (David Hemmings), whose work takes a delirious turn into being an unwitting potential witness to a murder. An arthouse classic that remains visually stunning, technically magnificent, and intensely well-acted by both Hemmings and Vanessa Redgrave.
Her character, a young woman who had her photograph taken without her permission, is suddenly thrust into her own desperate situation. As we watch her character Jane and Hemmings' Thomas square off for the first time, Blow-Up begins an extraordinary build to its conclusion. It's the kind of movie that you appreciate for not only its stylistic choices, but for how it doesn't slow down the parade of compelling personalities with perhaps something sinister to offer.
This movie never lets up on unease, particularly in how recklessness and art can lead to disaster. It also offers an opportunity to see in its full energy the type of 1960s London that was depicted in the recent Last Night in Soho.
4. One Hour Photo (2002)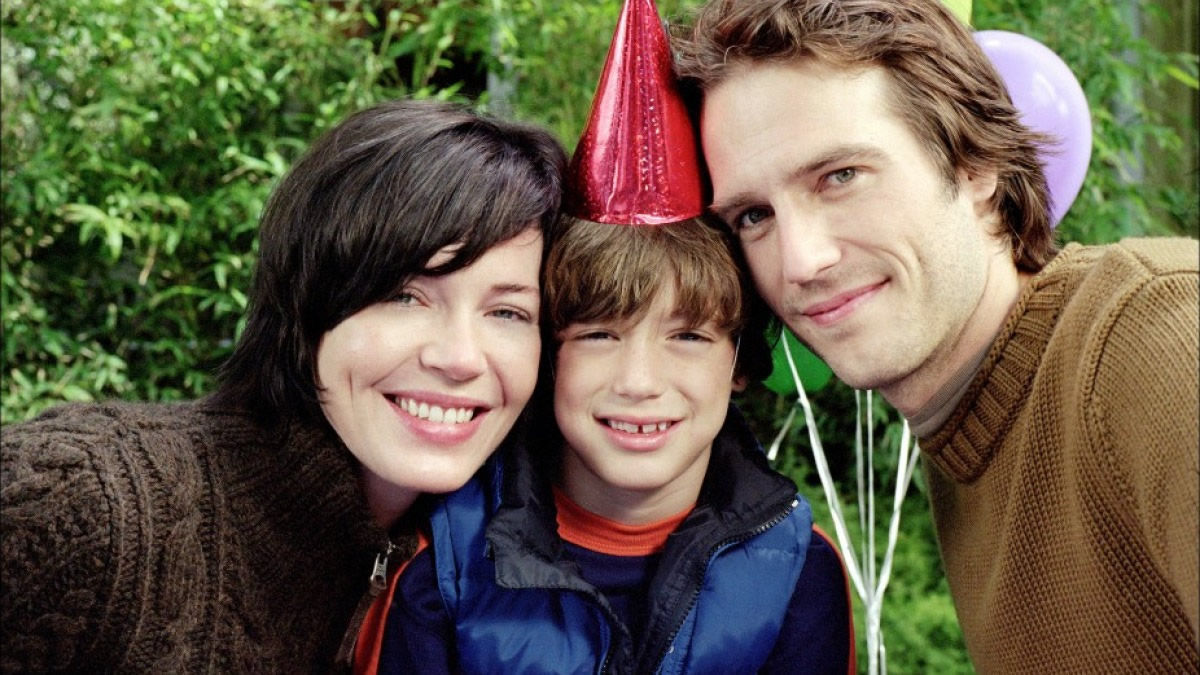 Director: Mark Romanek
I'll always make the argument that Robin Williams' best year as a comedian and actor was 2002. In this single year, Williams gave the standup performance of his career with Live on Broadway, and turned out three flawless film performances. One for Death to Smoochy, another for Insomnia, and then this quiet, brutal characterization in a film by Mark Romanek.
One Hour Photo is Williams at his most terrifying. The late actor pulls off the extraordinary effort of being so good, so deeply affecting as the pitiful one-hour-photo lab technician Sy Parrish that you don't at any point really think about Williams in any other role.
Of course, the execution of every other part of this film is brilliant. Romanek hasn't directed often, but One Hour Photo makes me wish he'd do features a little more regularly.
Photographs do play a pretty significant role in this story of Sy's obsession with a family whose photos he develops. It's not unreasonable to imagine someone watching people evolve through photos through the years, and not feeling touched or astonished by the passage of time itself. Sy takes his admiration to a much darker place, with photography and photographs becoming the fantasy tools of a desperate, dangerous man.
3. Pecker (1998)
Director: John Waters
John Waters is no stranger to photography, and Pecker is one of his most overt works on the subject.
It's also not hard to imagine this story, in which a photographer (Edward Furlong) whose love of all things weird and Baltimore brings him to the ravenous and callous mainstream, is a little autobiographical. Rather than speculate on that, let's just leave it at Pecker being a touching tribute to not only the uniqueness of photography in capturing beauty, but the value of truly honest and open art in our world.
Pecker doesn't sell out casually. The film depicts this as something that can happen while you're simply caught up in loving what you do. Our society seems to have mixed feelings about that, and Waters is able to capture that cultural response with the kind of rapid plot twists and unwholesome perversity that joyfully exists in most of his work.
Pecker also features a wide range of eccentrics who more than justify Pecker's fascination with them. This is also a good reminder that Waters himself has a long, incredible history with Baltimore and its oddest citizens. This isn't Waters' best movie set in Baltimore, but it's a likable weirdo nonetheless.
2. The Public Eye (1992)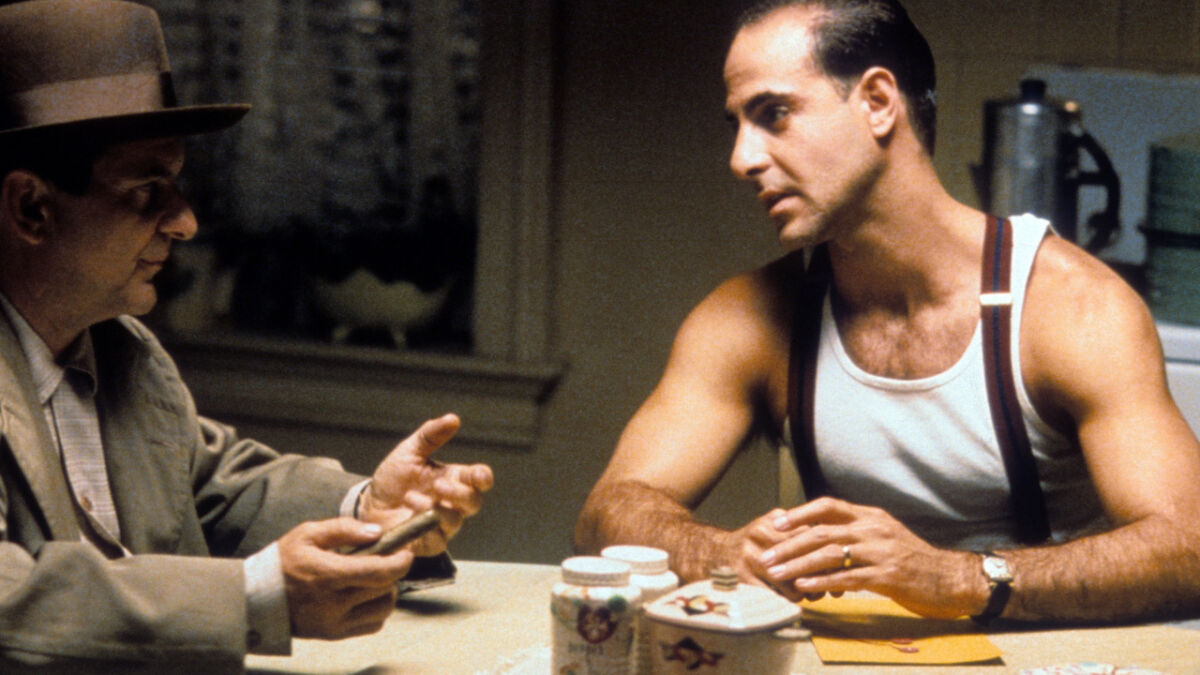 Director: Howard Franklin
Few captured beauty and objective horror quite like Arthur "Weegee" Fellig. The Public Eye is a 90s throwback to 40s noir that pleases more often than it doesn't. This isn't a biopic, but the connections between its protagonist Leon "The Great Bernzini" Bernstein and Weegee himself are clear enough.
Weegee was a relentless man who pursued the best possible crime scene photos, but who also created breathtaking photographs of people on the street, nightclubs, beautiful women, and more. I love photography's ability to connect you to all of the emotions those things can contain with just an image or two. Nothing else can get to the point of what you're feeling quite that quickly.
The old cliché about pictures and words is true. As The Public Eye at least makes me think about this, I'm also lost in Franklin's assured direction of creating a period piece that takes advantage of modern touches, and in Joe Pesci's understated performance.
The Public Eye in general has a stellar cast, with Pesci's Bernstein feeling as though his relationship to them is truly unique by what he brings out of them in his work. That's debatable, or at least complicated, and The Public Eye leaves it up to you to decide how much responsibility an artist has.
1. Rear Window (1954)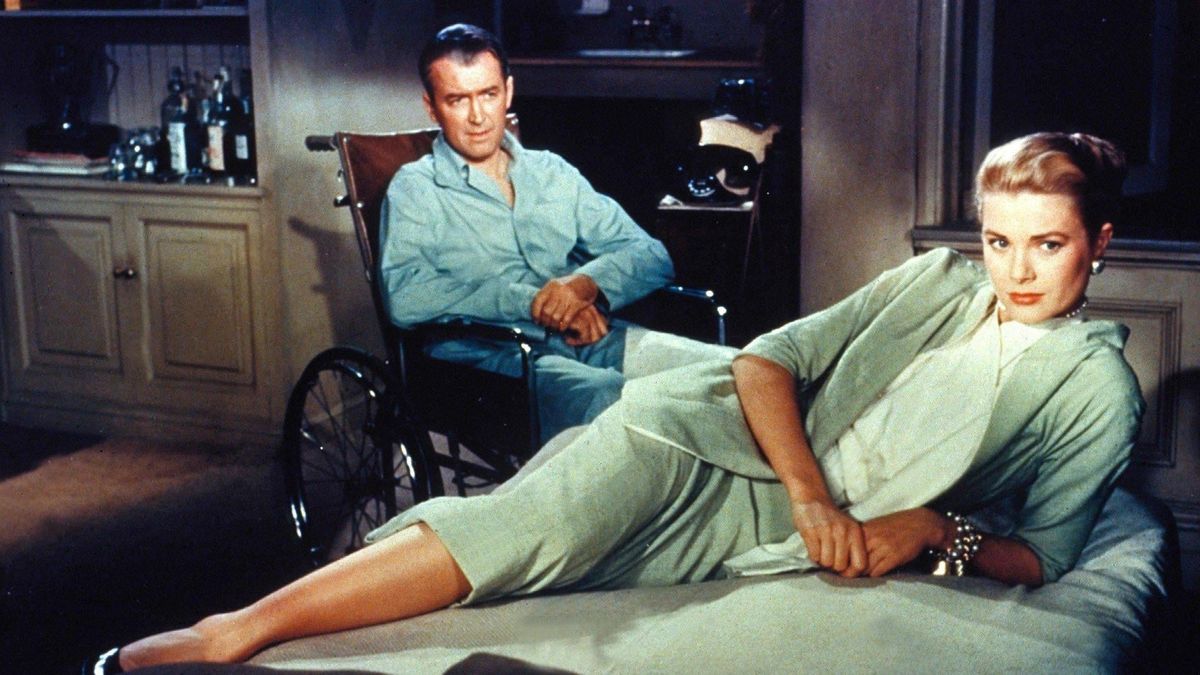 Director: Alfred Hitchcock
Rear Window is still one of the most suspenseful movies ever made. It's also one of director Alfred Hitchcock's best efforts at being playful with a grim story of a photographer L.B. "Jeff" Jeffries (James Stewart) becoming convinced a neighbor (a particularly frightening Raymond Burr) has murdered his wife. It's a good story, enough that it's been told and/or parodied many, many times. None of them are as good, as flawlessly executed, or as satisfying as the original.
Rear Window touches on photography and voyeurism, which is something you can find with most of the movies featured here. Rear Window is perhaps the most unsettling, even though the movie generally stays in the realm of being pure and shockingly vibrant entertainment. The ends justify the means in Stewart's pursuit of the truth, which also ropes in his girlfriend (the effervescent Grace Kelly) into helping him. However, there's always something ever-so-slightly darker about Stewart's character and his obsessions.
Again, things work out, but it's clear by the end of this masterwork that Jeffries' photography won't keep him away from his growing spiritual void forever. Most of the happy endings in Hitchcock's movies strike me as very tenuous bridges of hope.
READ NEXT: Make the Case: 5 More of the Best Movies About Redemption
Some of the coverage you find on Cultured Vultures contains affiliate links, which provide us with small commissions based on purchases made from visiting our site. We cover gaming news, movie reviews, wrestling and much more.