Edgar Wright is a director who's spent much of his career riffing off of the horror genre, from the countless homages that pop up throughout films and series like Spaced, to, of course, Shaun of the Dead, his iconic zombie rom-com. But it's his latest film, Last Night in Soho, which, arguably, marks his first real, unabashed foray into the horror genre.
The film follows Eloise (Thomasin McKenzie), a quiet, withdrawn fashion student who's moving to the center of Soho from her quiet rural home for university. Eloise is obsessed with everything to do with the 1960s, that time when London was, we're told, the place to be. It's one of the reasons she's so thrilled to be heading there – despite repeated warnings it's not all she might imagine.
But this history isn't all quite buried, and soon after moving into the spare room of an old, ramshackle place, she starts seeing things. She finds herself, in her dreams, reliving the experiences of someone else; another woman, Sandie (Anya Taylor-Joy), living in the same room at the height of the era she's so obsessed with.
From there Eloise falls headlong into the life of this other woman, a confident, blonde-haired singer who seems like the very personification of her dreams of a more glamorous life back in the sixties – and maybe, also, a friend. These jumps back in time are, at first, portrayed as something magical, the camera switching breathlessly from Sandie in one moment, to Eloise in another, in her shoes.
And yet, even as we see Eloise get swept up in the glamour of it all, dyeing her hair the same shade of blonde and throwing on the same vintage clothes, there remains an unnerving edge to it all, especially as her 'dreams' start to leak into the real world, and her visions of glamour and romance begin to take an increasingly dark turn.
Last Night in Soho shines a light on the problems that come with romanticising any period of history, and how nostalgia is always somewhat half-blind. Like most people, Eloise's nostalgia for the sixties is pretty surface level, based around a love for the world of the Beatles and Twiggy, of Cilla Black, miniskirts, hippies, and mods. It fails to recognise the darker side to that era, the dirtier, grimier world which we've glimpsed in films like Alfie or A Taste of Honey; the one in which most ordinary working-class people lived, and in which the movement for women's rights was struggling to be heard on even the most basic levels.
The film follows an increasingly distraught Eloise as her visions morph into ones haunted by exploitation and bloodshed. She becomes convinced something terrible has happened to this woman she's been following in her dreams, and begins to be plagued by horrific, nightmarish spirits. She sees shadows moving across the wall, and hears echoes of numerous different 'male visitors' – with a particularly notable turn by Matt Smith, who's utterly intimidating in a drastically different role to the others he's known for.
The rest of the cast are equally good here. Thomasin McKenzie unexpectedly proved to be one of the best things about 2019's Jojo Rabbit, and she's just as impressive here. From the start, she's able to imbue the character with both a sense of naïve optimism, and a real vulnerability, as you feel her terror at what she's seeing, and her increasingly fragile state of mind.
It's in Wright's direction and sense of style where perhaps the film shines most, with The Last Night in Soho sharing all the same kind of clever editing and brilliant music selections which make his films stand out. Every shot looks gorgeous; from the red neon street lights bathing Eloise's room, which feels like something straight out of classic Italian horror Suspiria, to the glamour of the nightclubs or the busy streets of sixties London complete with billboards advertising Sean Connery's Thunderball.
As to be expected from the director of Baby Driver, the soundtrack is incredible. There is of course a whole plethora of classics from the sixties which help to immediately set the scene, with hits from the likes of Cilla Black, Sandie Shaw, and the Kinks. But the soundtrack also features a range of other music from different periods as well – such as one track by post-punk band Siouxsie and the Banshees which helps add a frenetic energy to one particularly frantic scene – which perfectly complements what's happening on screen.
The film does perhaps fall down a little in the third act, as it tries to wrap everything up. There's a couple of twists that don't perhaps work that well and feel slightly over the top, with some moments – particularly some of the scenes involving the late Diana Rigg's character (in her last role) – which are hard to take that seriously. The ending does end up feeling a bit too neat, a bit too determined to cobble together a happy ending, when it's in the darkest stuff that the film's most compelling. As with most of Wright's work, this is a film that's full to the brim with some really interesting and engaging stuff, and which is executed masterfully, only for the ending itself to feel somewhat lackluster.
Last Night in Soho is a film that very much wears its influences on its sleeve. But Wright does this in a way that still feels fresh, building on what's come before. Everything from the locations to the score feels like something he's plucked from his own background, right to the closing credits being intercut simply with shots of the streets of Soho. For fans of his, this is absolutely one not to miss.
READ NEXT: 15 Best Horror Movies of the 2000s
Some of the coverage you find on Cultured Vultures contains affiliate links, which provide us with small commissions based on purchases made from visiting our site. We cover gaming news, movie reviews, wrestling and much more.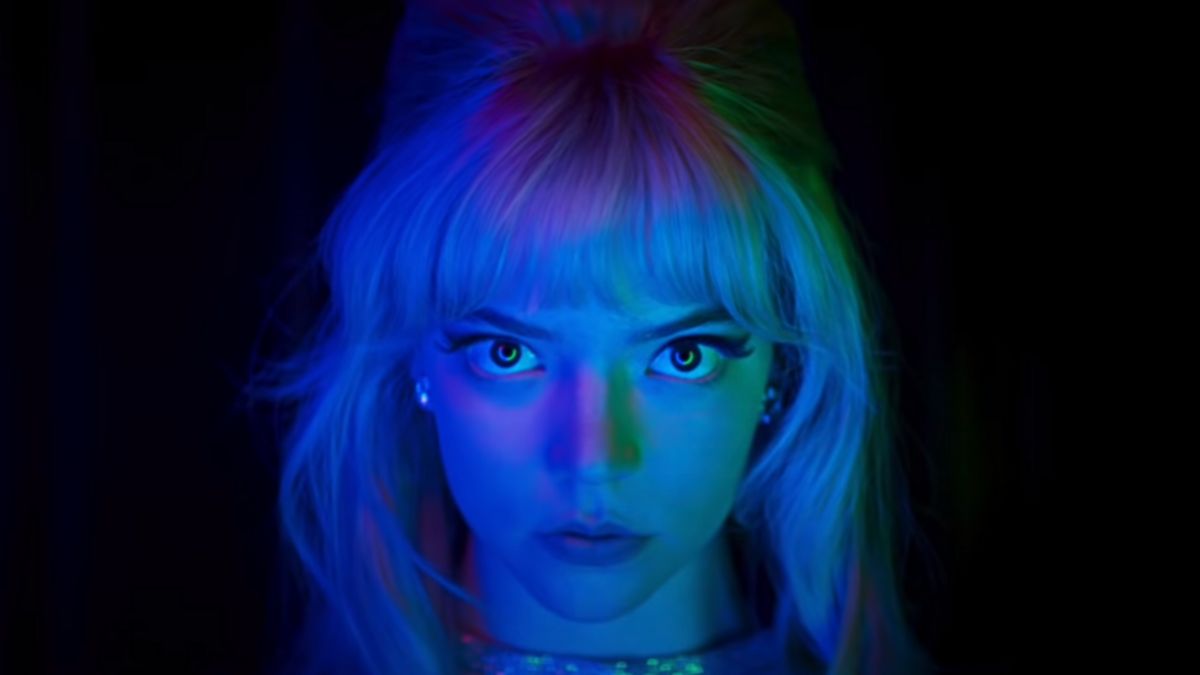 Verdict
Edgar Wright's first true venture into the horror genre brings with it all his usual style and wit, and in spite of some issues towards the third act, as well as a lack of any true scares, Last Night in Soho remains an engrossing, stylish film which ranks highly among the rest of his works.