The Jagged Alliance series has been around in some form or fashion for the past 25 years, but for whatever reason, a third proper entry in the franchise has been elusive. With Jagged Alliance 2 launching in 1999, the series has seen multiple standalone expansions and spin-offs, but that third entry in the trilogy has never materialised. Fortunately, THQ Nordic are changing that, as they've announced the long-awaited Jagged Alliance 3, which is scheduled to launch at some point, eventually.
This new version of the game, which is still heavily in development, is being developed by Haemimont Games, who are 20 year veterans of the industry. Their portfolio includes the likes of Tropico, Surviving Mars, Victor Vran and Omerta: City of Gangsters, so they've got a wide array of talents. According to a THQ rep during a behind closed doors presentation, Haemimont always considered Jagged Alliance a dream IP to work on, and pitched a new game in the series but as a spin-off. THQ Nordic countered with the idea of a full sequel instead, and the rest is history.
However, Jagged Alliance is a game with history, and there's a vocal fanbase out there who are clamouring for a new game but have their own expectations, which is something the developers and publishers are aware of. During the presentation, the PR team pointed to instances like Reddit threads about lacklustre mercenary portraits or what makes a good Jagged Alliance game, to point to how hardcore the fanbase is for this series. This is a meticulous group of players who want to be blown away, so the team's keen to meet their lofty expectations.
Players will be dropping into the country of Grand Chien as a team of diverse mercenaries, completing missions and generally trying to retake the country. You'll make decisions on the squads you'll want to send on various missions to claim or defend territories, with your decisions having long-lasting consequences during your playthrough. The key aspect of Jagged Alliance 3 is replayability, and considering the game will include full online co-op, you might be in it for the long haul.
As for the gameplay itself, it should look familiar to anyone who has experienced some kind of turn-based tactical game like XCOM in the past decade. It's strange to use that comparison when both franchises have been around since the mid-90s, but Jagged Alliance 3's UI elements look pretty similar, which isn't a bad thing. Gears Tactics borrowed from the same bag of tricks and it's a belter of a game.
Where Jagged Alliance 3 has the leg up is with the actual mercenaries themselves, as the developers are promised plenty of new and returning favourites, each with their own personalities, strengths and weaknesses. Through completing missions, you'll be able to upgrade and improve the stats of each mercenary, so your weak ass soldier could become a true world conqueror by the end of the game.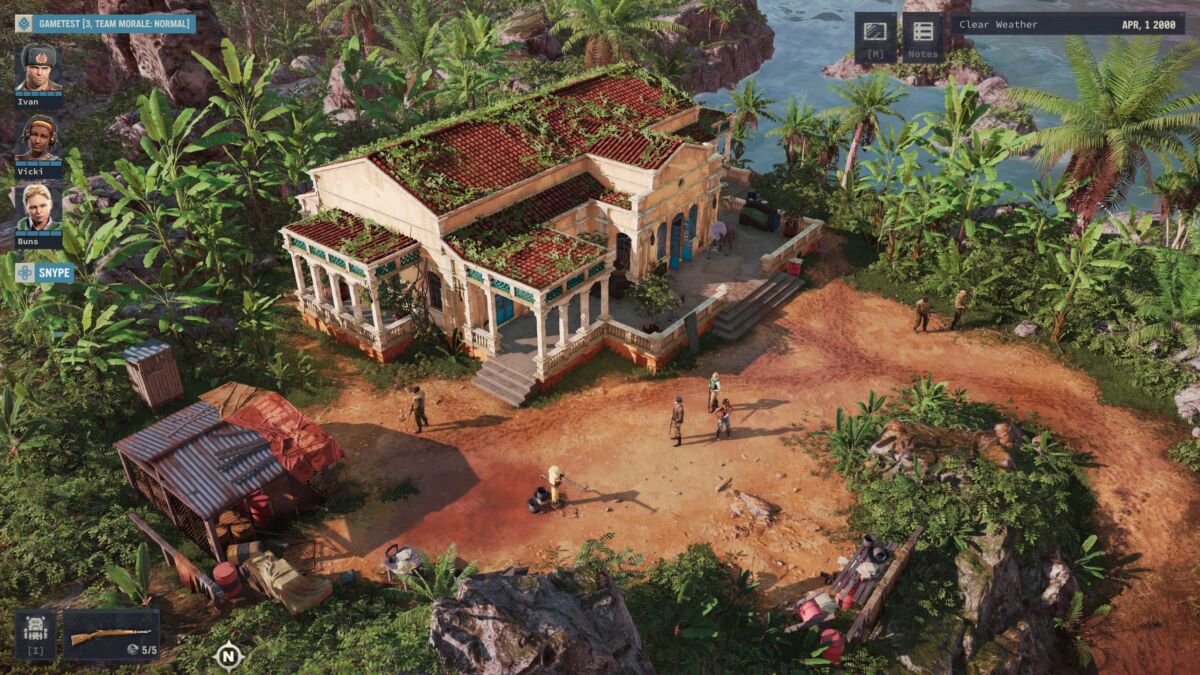 Again, Jagged Alliance 3 is still heavy in development, with no actual release date or platforms confirmed during the presentation. A PC release will be obvious, but it's too early for consoles to be considered. However, from what was shown, Jagged Alliance 3 has the makings of another great turn-based tactics game, and an excellent addition to a long-running series. Definitely keep an eye out.
READ MORE: 15 Best Strategy Games For Beginners
Some of the coverage you find on Cultured Vultures contains affiliate links, which provide us with small commissions based on purchases made from visiting our site. We cover gaming news, movie reviews, wrestling and much more.