I can hardly believe that we're here in March already – it only seems like yesterday that it was January, and I was sniffing out all the most exciting books due to be released in 2021. Of course, there were a lot I had to leave off those lists, so to rectify that a bit, here are 10 debut novels to check out – this time, all of them are written by women, in honour of International Women's Day. Some of these novels have been released already, and some of them are still to come – if you see something you like, why not treat yourself, or put in a pre-order as a gift to Future You? Everyone knows the best post is book post.
1. Detransition, Baby – Torrey Peters | Available now
The buzz around this book hasn't stopped since it was released in January, and it isn't hard to see why. The story focuses on three people; Reese, Ames and Katrina. Reese is a trans woman who almost had it all until her girlfriend, Amy, detransitioned. The newly detransitioned Ames wants to find his way back to Reese, until his girlfriend Katrina reveals she is pregnant. Could an unconventional approach to raising the baby be the thing that all three of them are looking for?
Readers, especially those who identify as queer themselves, have been loving how brutally honest this book is, whilst also managing to be funny and chaotic in telling a story about a part of the trans experience that isn't much explored in literature.
2. The Lamplighters – Emma Stonex | Available now
One of my favourite things to do is read about unsolved disappearances on Wikipedia, and I was psyched to discover that elements of The Lamplighters echo one of my favourite stories, the 1900 Eilean Mor mystery. In The Lamplighters, the story has shifted to Cornwall in 1972, when three men disappear from a locked lighthouse off the coast. The clocks in the lighthouse have stopped. The log talks about a storm, but the skies have been clear.
Twenty years later, the women left behind are forced to confront the mystery when a writer comes looking for their side of the story. Technically, Stonex has published other novels but as this is the debut under her own name – and the reviews are so good – I had to include it here.
3. Girls With Bright Futures – Tracy Dobmeier and Wendy Katzman | Available now
A novel that explores the cutthroat world of college admissions, full of mothers willing to do whatever it takes to make sure that their daughters get ahead. Everyone at Seattle's Elliot Bay Academy is horrified to learn that Stanford is only making one spot available for non-athlete kids at the school, leaving them all scrambling to get the place.
Alicia, Maren and Kelly are the tiger mums willing to do whatever it takes to get their daughters into Stanford; the lengths they go to are mad to the extreme. When one of the daughters has an accident just before the final applications are due, the question of if it was indeed an accident isn't too long in coming. Reviewers are mostly agreeing that this debut is an unputdownable, super fun read.
4. This Golden Flame – Emily Victoria | Available now
Karis, an orphan forced to work for the Scriptorium, the ruling scribes, just wants to find her brother who was taken away from her. The Scriptorium is obsessed with finding a way to control the magic of an automaton army, so when Karis accidentally does the seemingly impossible and awakens one of the automatons, Alix, the Scriptorium is going to be hunting them down.
From the outside, The Golden Flame seems to have it all. A standalone, YA fantasy novel with an asexual and aromantic lead character? Yes, please! It seems that many readers are agreeing with me, raving about the great representation in the main character, Karis, the focus on platonic relationships, and the vivid world building.
5. Winter's Orbit – Everina Maxwell | Available now
Gay princes in space? An arranged marriage? A romantic space opera? Sign me up for this, please. Winter's Orbit follows Prince Kiem and Count Jainan, forced into an arranged marriage when Jainan's husband is killed in an accident. When it turns out that accident was actually a murder, Kiem and Jainan have to discover the truth before the thorny politics kicks off an interplanetary war.
Readers who love what Winter's Orbit has to offer are saying that romance fans shouldn't be put off the sci-fi setting; make no mistake that this is a love story, first and foremost. If you loved Red, White & Royal Blue, then Winter's Orbit is probably going to be the debut for you in 2021.
6. Wild Women and the Blues – Denny S Bryce | 30th March, 2021
A historical novel that moves between 1925 Jazz Age Chicago, and the same city in 2015, Wild Women and the Blues brings together the stories of an ambitious showgirl and a student who is on the edge. Honoree Dalcour, the showgirl in question, existed in a world of celebrity glamour, bootlegging and gangsters. In 2015, she is 110 years old when student Sawyer Hayes comes to her hoping to get information on the filmmaker Oscar Michaeux so that he can complete his thesis and move on with his life.
Wild Women and the Blues promises to be a brilliant debut, full of atmosphere and wonderfully immersive history. This book has an enormous amount of buzz around it already, and I personally can't wait to get my hands on it.
7. Mina and The Undead – Amy McCaw | 1st April, 2021
This YA debut sounds like so much fun, with its 90s New Orleans setting and horror themes. Mina is in the city for the summer, and looking forwards to exploring the creepy underbelly of the place; she loves all that dark stuff. She even lands a job at the local horror mansion, and meets Jared, a fellow horror enthusiast. It's all great until someone starts replicating New Orleans' most freaky paranormal murders, and Mina's sister Libby is in the frame.
Early reviews are saying that the story is a gripping read, unputdownable even, and that Mina is a great main character. Gothic horror can be such a fun genre when it is done well, and by all accounts it would seem that McCaw has knocked it out of the park.
8. Becoming Leidah – Michelle Grierson | 13th April, 2021
When this book was compared to Eowyn Ivey, I was already won over; anyone who pays attention will know that Ivey is one of my all-time favourites. The cover alone is beautiful, and enchanting. And from the description, it sounds to me as though Becoming Leidah has earned the comparison to Ivey's work. In 19th century Norway, blue-skinned Leidah is born to Maeva and Pietr. Maeva's own magical past is complicated, and she worries about Leidah's chances in the sombre village they call home. Pietr, blinded by his love for his wife and child, just wants them to be accepted – but things are never that easy.
With magic, shapeshifting, and a historical setting, this book sounds more like a fairy-tale than anything else, and with the promise of Norse mythology also woven into the fabric, this is probably the debut I am most excited for on this list.
9. Dial A for Aunties – Jesse Q. Sutanto | 27th April, 2021
Meddy Chan is a photographer for the family wedding business, working with her mother and aunties. When Meddy accidentally kills her blind date, the family comes together to deal with the body – except they also have the biggest wedding of their careers to pull off, and that just has to take precedence over the body in the cooler. When Meddy's one-that-got-away turns up too, winning him back is just one more thing that needs to be dealt with on a list that already involves pulling off the perfect wedding and not being charged with murder.
Literally everything about Sutanto's novel sounds bananas in the best possible way. It's a rom-com. It's a murder mystery. It's over the top, and quirky, and hilarious – and it does all of this with tongue firmly in cheek. Technically, Sutanto has had one other book published but as that was in February of this year too, I'm counting 2021 as her debut year!
10. The Other Black Girl – Zakiya Dalila Harris | 1st June, 2021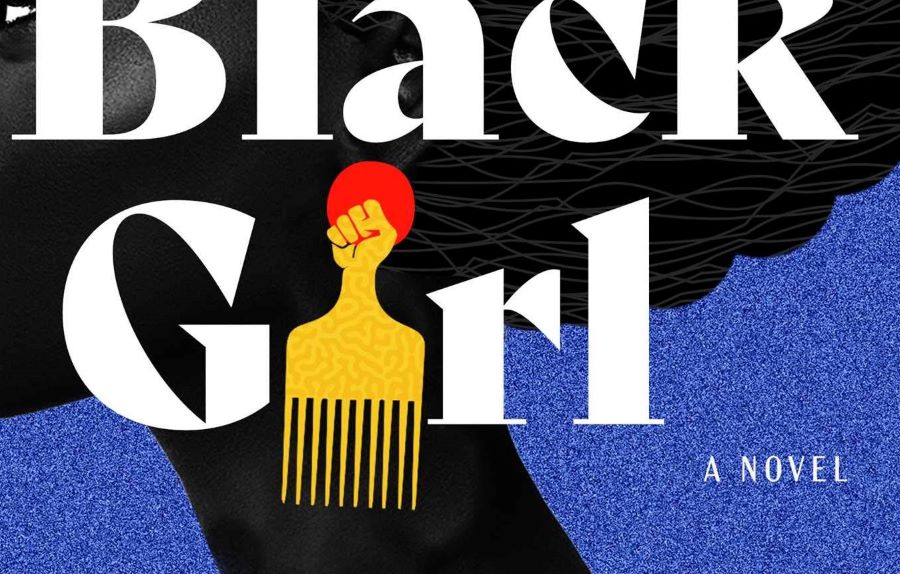 If you've ever wondered what the cutthroat world of The Devil Wears Prada mixed with Get Out would be like, then look no further than The Other Black Girl. Early reviewers are saying that the Get Out comparisons are easily the stronger in a novel that bends genres and takes sinister, twisting turns. Don't let The Devil Wears Prada mention trick you into thinking there is anything light-hearted about this debut.
Nella is the only black employee at Wagner Books, so is delighted when Hazel starts work in the cubicle next to her. But Hazel climbs the ladder quickly, and Nella starts receiving messages telling her to leave Wagner. As she obsesses over the mystery of it, things start to spiral out of control. Honestly, The Other Black Girl sounds chilling in the best possible way.
READ NEXT: 10 Best Movies That Celebrate Women
Some of the coverage you find on Cultured Vultures contains affiliate links, which provide us with small commissions based on purchases made from visiting our site. We cover gaming news, movie reviews, wrestling and much more.