Following a successful technical test, Ubisoft's Hyper Scape is out now in open beta via uPlay. The Battle Royale with a few neat twists on the formula — the ability to turn into a giant ball being one of them — seems to be struggling to maintain its initial boom on Twitch in terms of viewing figures.
If you browse the most popular games on Twitch right now, Hyper Scape fails to reach the top 10 with it sitting in 12th place in terms of viewers. It has half as many viewers as Call of Duty: Modern Warfare and roughly a third as many as Fortnite.
Dig a little deeper into the figures on Twitch Tracker and Hyper Scape only just manages to crack the top 20 in terms of average viewers over the last 7 days, sitting in 19th spot. To be fair to it, it was offline for a few days before the open beta, but its peak viewers, which includes its open beta launch, still only saw it hitting 18th. Excluding special event and chatting streams, it peaked in 14th.
Extra data shows how quickly interest in the game deflated following its reveal on July 2nd. After peaking on reveal day with 314,000 average viewers, the game slipped significantly the following day to 95,000 average viewers with a gradual decline as the days progressed and the technical test wore on.
With Hyper Scape releasing into open beta on July 12th, the viewers surged again to a peak of 236,000 viewers with an average of 16,000. The next day, the peak declined to 166,000 but the average topped out to almost 69,000. It's been on a downwards trend since then, even as more streamers start playing it.

So what does this mean for Hyper Scape, is it now doomed? Of course not. These figures are still pretty strong, just not perhaps the absolute explosions in interest we've seen from the likes of Warzone and Apex Legends in the past. That drop-off is kind of worrying, though.
It's worth remembering how these viewing figures are inflated by popular streamers taking sponsored deals to advertise the game's technical test launch with many having drops enabled, meaning that players eager to play the game would tune into the streams. Once those deals were up, streamers like Tfue and SyperPK returned to what they play most and what their audience engages with the most.
While many view Twitch viewing figures as a barometer for success, it's worth bearing in mind that not all games are a good fit for streaming. There are many, many wildly successful games that sold millions that would find an awkward home at Twitch. That said, Hyper Scape has Twitch integration as one of its main selling points, so it's interesting to see that viewers haven't exactly flocked to make use of that.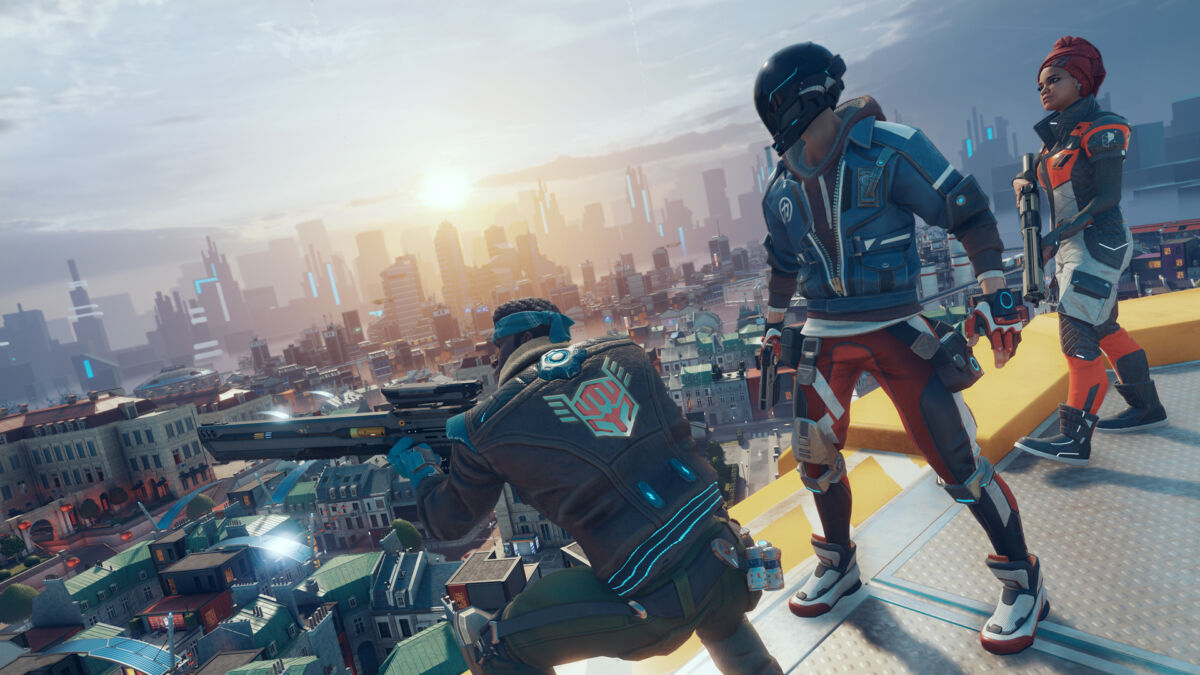 As for how Hyper Scape is doing overall in terms of players, it's become a bit of a tradition for free BR games to send out celebratory tweets when they reach a milestone amount of players. Hyper Scape hasn't had that yet, likely down to its Uplay exclusivity — it's not yet on PS4 or Xbox One and Uplay isn't a launcher that a tonne of people love. There's no doubting that Hyper Scape is proving popular, just not quite as popular as the other AAA BR releases we've seen.
It does pose an interesting question, though: is Hyper Scape seemingly not getting as much attention because of the game itself, its staggered launch, or because people are growing tired of BR games in general?
READ NEXT: 15 Best Battle Royale Games Out Now
Some of the coverage you find on Cultured Vultures contains affiliate links, which provide us with small commissions based on purchases made from visiting our site. We cover gaming news, movie reviews, wrestling and much more.