Like any genre movie, horror, thrillers, or dark comedy films each present filmmaking challenges. Creating a compelling movie requires dozens of people working together with ubiquitous goals in mind. On the rare occasions every component coalesces and the fruits of a crews' labours pay off, certain films become either legendary box office hits or cult classics. Stars are born. Thrillers thrill. Horror films chill the body and psyche. Spooky comedies induce both laughter and fear.
A large catalogue of legendary spooky movies has made waves in the cinematic world. From Bela Lugosi's original portrayal of the Prince of Darkness in the exalted Dracula (1931) to director and writer Jordan Peele's recent psychological thrillers, audiences still flock to horror films. While the aforementioned constituents involved in crafting a movie for the big screen run long, novel writing is a considerably smaller, quieter process.
A single author may consult professionals or conduct individual research when penning a novel. Still, the result is a lovingly crafted narrative for a reader who sits alone, devouring words until their eyes grow weary. Book popularity substantially hinges on word of mouth after readers consume their product. The same can be stated for a screenwriter or team of screenwriters searching for a producer to option their films. Thus, word of mouth is essential concerning creative pursuits.
Spooky film fanatics may watch a terrifying movie, but have no idea where to start when seeking out horror literature and vice versa. To spread the word about phenomenally eerie books, here is a list of novels to read based on popular horror-adjacent films.
1. If you like Bram Stoker's Dracula (1992), read Certain Dark Things by Silvia Moreno-Garcia
Vampires, zombies, monsters, and mummies function as universal horror characters. Author Bram Stoker wrote the Dracula novel in 1897. Since then, the story of the vampire, and often Van Helsing, has been adapted into countless other novels, theatrical productions, and most recognisably, films. The closest film adaptation to Stoker's original novel would be the aptly titled Bram Stoker's Dracula. The movie won three out of the four Academy Awards in its nominated categories. It boasts an iconic closing credits song that skyrocketed on international music charts. In the film, Count Dracula, condemned to be a blood-sucker for eternity, searches for a woman who resembles his dead wife after seeing a startling photograph.
The Gothic horror themes and mystery Bram Stoker's Dracula offers can be found in author Silvia Moreno-Garcia's neo-noir novel, Certain Dark Things. An Aztec-descended vampire woman named Atl escapes to Mexico City as a spiteful narco-vampire pursues her. A human female cop, a human garbage-collector teen, and an angry vampire clan all become embroiled in a bloody hunt for justice. If you like gritty vampire stories like Bram Stoker's Dracula film with gore, heart, and danger, wrap yourself inside the neon-pulsing prose of Certain Dark Things.
2. If you like The Addams Family (1991), read The Family Upstairs by Lisa Jewell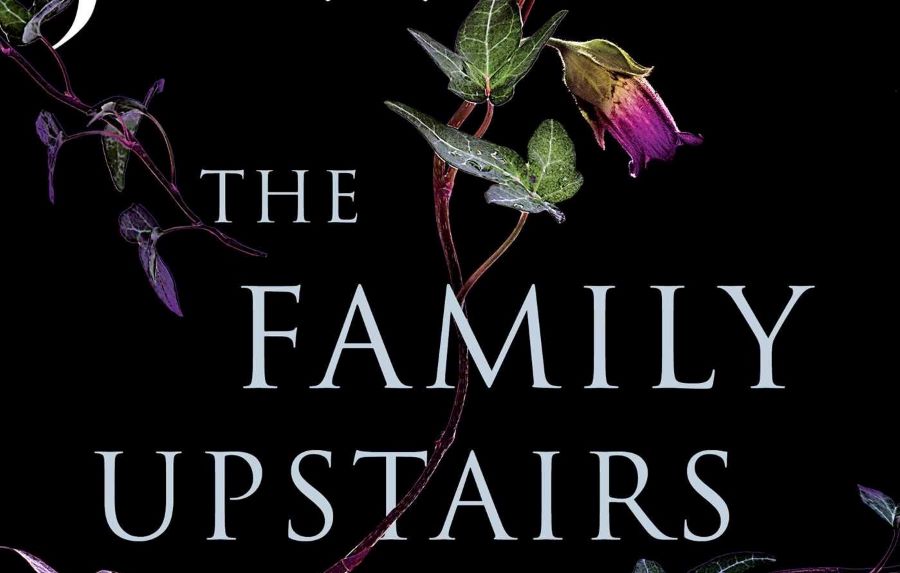 Cue the iconic snaps and theme music! The Addams Family film adaptation is a supernatural black comedy that may not make a lot of sense sometimes but lives forever in the lore of hilariously bizarre movies. The film transcends gallows humour and glamorises the macabre comedically. The Addams Family is a film about family. Out of nowhere, Gomez Addams' estranged brother Uncle Fester reappears at their family home. Gomez is ecstatic about Fester's return after his supposed stint lost in the Bermuda Triangle. But Gomez's wife Morticia suspects foul play when Fester can't seem to remember crucial facts about their familial history.
Although devoid of humorous quips but not without its laughs, Lisa Jewell's The Family Upstairs resembles the swindling plot of The Addams Family movie. A woman who never knew her birth parents finally receives a letter after her twenty-fifth birthday divulging the secrets she's longed to uncover her entire life. She learns more than she expected when the letter deems her the only inheritor of a creepy but expensive abandoned mansion in London. Soon, she discovers the murderous history of the mansion, searches for answers about the combined family who both lived and died there, and wonders about the truth of her uncomfortable role as a baby in these families' lives. Mistaken identities and treacherous family members make this page-turning psychological thriller an ideal companion for fans of The Addams Family.
3. If you like Psycho (1960), read The Last House on Needless Street by Catriona Ward
Alfred Hitchcock directed several psychological horror films based on books, but Psycho changed the filmmaking sphere. The adapted screenplay took the psychological thriller motifs from author Robert Bloch's 1959 novel of the same name and thankfully thrust the script into the capable hands of Mr. Hitchcock. Psycho remains one of the best films in film history for innumerable reasons. Hitchcock's seamless direction, star Anthony Perkin's portrayal of the psychologically disturbed serial killer Norman Bates, indelible music score, and the transitioning act of murder of its female protagonist created a timeless cinematic sensation. The murderous owner of the Bates Motel and his relationship with his jealous "mother" manages to engage audiences decade after decade.
It's tricky to relate Catriona Ward's The Last House on Needless Street to any one film. The true plot for the book unfolds like a long night sipping wine under the stars, details floating to the surface until you're drunk on flipping the pages to find the truth bubbling underneath. A drunk man, an isolated teenage girl, and a Bible-reading cat all live together in a boarded-up house at the far end of Needless Street. The psychological nuances feel akin to Psycho later on in the novel. Without giving away spoilers, you could also compare Ward's book with director Stanley Kubrick's The Shining (1980) or another classic Hitchcock film, Rear Window (1954). Shock value and certain themes do correspond most closely with Psycho. You'll have to read the immersive psychological horror novel, The Last House on Needless Street, to make further connections with Hitchcock's esteemed serial killer movie.
4. If you like Scooby-Doo on Zombie Island (1998), read Meddling Kids by Edgar Cantero
Scooby-Doo on Zombie Island is a ground-breaking film in the Scooby-Doo media franchise. For the first time, the film departed from the aesthetic and narrative of its predecessors, introducing real monsters in a Southern gothic-inspired setting. The animated direct-to-video mystery movie showed the distanced detective friends reunited for a mystery. Later, they are terrorised by actual pirate zombies, were-cat people, and a centuries-old curse on a bayou island. Shifting from the basic "unmasking a person in a mask" where the Mystery Inc. team's lives were at stake against supernatural phenomena resulted in a near-flawless Scooby film that has stood the test of time.
Like Scooby-Doo on Zombie Island, the horror-comedy novel Meddling Kids by Edgar Cantero satirises Scooby-Doo media and establishes paranormal threats. A former teen detective group from the 70s reunite in 1990 after a devastating final case severed ties between friends. Lovecraftian horror intertwines with Scooby-Doo mystery tropes in the narrative. The novel innovatively incorporates its source material stereotypes in characterizing the protagonists. Zombie Island fans will be enticed by how Meddling Kids unveils mysteries and supernatural creatures worthy of a frightening film adaptation.
5. If you like Us (2019), read Never Let Me Go by Kazuo Ishiguro
Jordan Peele's Us stands as an essential horror film every movie buff should see once in their lifetime. Actress Lupita Nyong'o's spine-tingling performance suspends audience disbelief as she induces unimaginable fear in viewers. Us features a family of four who are attacked one night on a vacation at their mother's childhood beach home. An unrivalled home-invasion meets slasher meets sci-fi movie, Us also speaks volumes about trauma and prejudice.
Unfortunately, this book pairing fails to match the unbridled terror Us generates. However, thematically similar with critiques on race and autonomy, Kazuo Ishiguro's coming-of-age mixed with sci-fi novel Never Let Me Go extracts a few relevant comparisons to Us. A woman relates her life growing up living at unusual schools with other children. Only as they age do the children unearth the reality of their depressing existences – and fates. Never Let Me Go is a striking novel in its own right. The conversational tone lets readers peer into the minds and motivations of its developing adolescents at a boarding school, much like Dead Poets Society (1989). Read this book with a mindset that recognizes the sense of lingering foreboding as a mere detriment to the lives of individuals who pine for their own identities.
6. If you like The Silence of the Lambs (1991), read None Shall Sleep by Ellie Marney
Another novel adaptation, The Silence of the Lambs is a psychological horror movie nearly everyone knows about, even if they haven't partaken in its encapsulating barbarity. The film reigns as one of the only films to win an Academy Award in every five major categories. Nothing can prepare viewers for the psychological toll of watching a young FBI training academy woman interact with a cannibalistic prison inmate. Their conversations are meant to deduce facts leading to the capture of another cannibal killer on the loose. Horror takes on a new meaning in this noteworthy movie in cinematic history.
Nearly identical to The Silence of the Lambs, None Shall Sleep by Ellie Marney works as a perfect book pairing. In the novel, the FBI recruits a final girl serial killer survivor and a US Marshal candidate teen boy to conduct interviews with juvenile killers. The teens swiftly gain insights into the serial killers' minds that were previously impenetrable to previous professional adult interviewers. Suddenly, the teenagers find themselves in extreme danger when they are sent to probe a notorious sociopathic murderer who may have connections to an active case killer. None Shall Sleep moves forward with unstoppable pacing. Readers will be left wondering whether The Silence of the Lambs is more distressing than None Shall Sleep.
7. If you like Parasite (2019), read Rock Paper Scissors by Alice Feeney
2019 was a great year for psychological horror movies with releases such as Midsommar, The Lighthouse, and Us. That being said, horror films constantly fly under the radar for Oscar nominations. South Korean director Bong Joon-ho's Parasite shocked the world when it won four Oscars, including the Oscar for Best Picture, at the 2019 Academy Awards ceremony. Parasite deserves the highest accolades in every category involving filmmaking. The black comedy thriller follows the lives of a Korean family in poverty as they infiltrate a wealthy family's household under the guise of unrelated employees.
Talking about Parasite inevitably leads to spoilers for those unfamiliar with the superlative film. Likewise, author Alice Feeney's Rock Paper Scissors, a psychological thriller, includes surprising twists if an in-depth synopsis were to be offered. On a vacation to try and salvage their deteriorating marriage, a married couple vacations to a remote Scottish chapel after winning a free trip. Rock Paper Scissors undermines reader expectations when an elusive invader disrupts the couples' getaway. Already suffering families pay consequences in both Parasite and Rock Paper Scissors.
8. If you like The Sixth Sense (1999), read The Taking of Jake Livingston by Ryan Douglass
"I see dead people" is the unforgettable line uttered by secondary protagonist Cole Sear in The Sixth Sense. Directed by M. Night Shyamalan, the supernatural psychological thriller film possesses an extraordinary plot twist moments before the ending credits start rolling. The film centralises around precocious young Cole, an outcast from his friends and family, who seeks guidance from child psychologist Dr. Malcolm Crowe. Therapist and child client develop an eccentric relationship after Cole reveals his supernatural ability to Malcolm.
If stories about adolescent males with an extra sense suit your spooky fancy, then The Taking of Jake Livingston embraces the paranormal with an open mind. Author Ryan Douglass writes about a gay high school Black teen battling both social issues and his ability to see dead people everywhere in this YA horror novel. The Sixth Sense meets Get Out when Jake crosses paths with the vindictive ghost of a racist school shooter who committed suicide. Racial and sexuality themes undercut this gripping novel where a teen is haunted by the repercussions of his own sixth sense.
9. If you like It: Chapter One (2017), read The Whisper Man by Alex North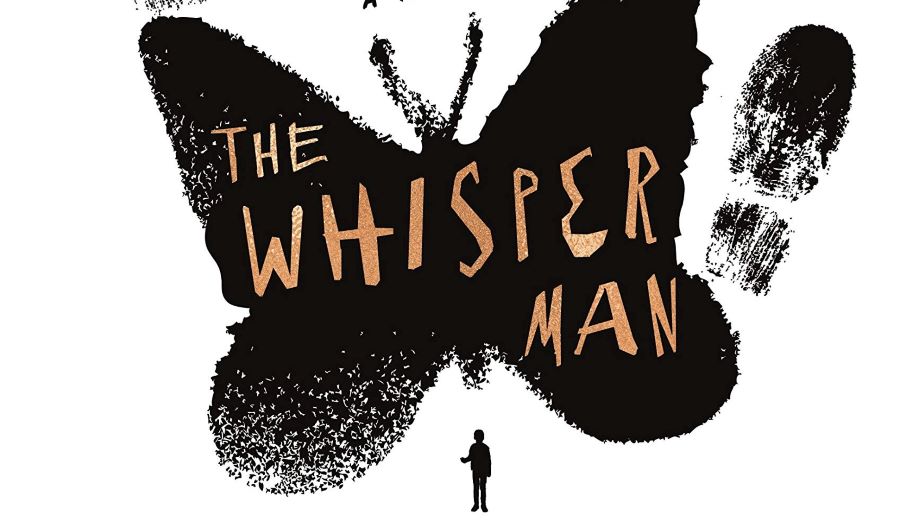 Director Andy Muschietti's It: Chapter One adapted Stephen King's coming-of-age horror novel of the same name about a supernatural clown who steals children. Regardless of its R-rating, It became one of the highest-grossing horror films ever created. The cinematography, colour palette, direction, and musical score elevated the film's success phenomenally. Actor Bill Skarsgård invoked panic in viewers in his performance as the murderous Pennywise. Children in the town of Derry are lured to their deaths by the shape-shifting clown monster every 27 years. To save the other children – and themselves – from Pennywise, seven children join together in a fight for survival.
Supernatural clowns who prey on children undoubtedly engender fear, but the threat of a serial killer who abducts and murders kids elicits a plausible terror. In The Whisper Man by Alex North, protagonist Tom Kennedy moves his son to the town of Featherbank to offer them both a needed change in their lives after his wife's death. But sinister forces lurk in Featherbank. Twenty years prior, a serial killer murdered five of Featherbank's residents. Dubbed "The Whisper Man", the now incarcerated killer whispered at his victims through their windows before killing them. When a young boy disappears and Tom's own son starts hearing whispering in their new home, people begin to fear the return of The Whisper Man. No clowns make an appearance like in It: Chapter One but trepidation simmers throughout The Whisper Man.
10. If you like Beetlejuice (1988), read Under the Whispering Door by TJ Klune
Beetlejuice is a classic fantasy comedy with enough scares to fill up your cup with spooky delights. Although Michael Keaton's "Betelgeuse" appears on screen for a limited amount of the film's 92-minute runtime, he works in an entire fast-paced comedy act in each scene. Beetlejuice, directed by the one and only Tim Burton, is a successful film about a couple who died in a car accident. However, the lives of Adam and Barbara Maitland don't end. They are forced to haunt their country house as ghosts. The couple turns to the poltergeist Beetlejuice for help with haunts when the obnoxious Deetzes move in with their goth-icon daughter Lydia.
TJ Klune's Under the Whispering Door novel associates the afterlife with comedy in a similar fashion to Beetlejuice. Never content, the antagonist Wallace Price refuses to accept his unfortunate fate until a reaper takes him to a village in-between life and death. There, Wallace meets a tea shop owner named Hugo. The tea-drinking ferryman helps unsure souls cross over to the afterlife, but Wallace refuses Hugo's help. Wallace can't consult a "Handbook For The Recently Deceased" and instead has to rely on Hugo for assistance when Wallace is given seven days to finally cross over. Under the Whispering Door is written with an affinity for charm and humor, expounding on life, death, and a queer experience. The title is a bit harder to yell three times than "Beetlejuice", but you'll be recommending this novel to all your book-loving friends.
READ NEXT: 12 Best Horror Authors You May Or May Not Know
Some of the coverage you find on Cultured Vultures contains affiliate links, which provide us with small commissions based on purchases made from visiting our site. We cover gaming news, movie reviews, wrestling and much more.