We're wading through the last seven years to discuss the defining games of the eighth generation. Next up: one of the most tragic tales ever told.
Few games have been as experimental as What Remains of Edith Finch over the last seven years, even fewer have swayed as many minds about "walking simulators" as a genre. Sometimes said with a sneer, walking simulators fit into an unusual niche that no two people will think the same way about.
Edith Finch, though: this game deserves a space all its own.
The Unfinished Swan, Giant Sparrow's previous release, garnered plenty of attention and acclaim, but it was clear very early on with What Remains of Edith Finch that they'd taken things up a notch, not just in terms of storytelling, but also with what it means to be a game. Without wanting to wander into wanky territory, it's one of the best arguments for games as an art form out there.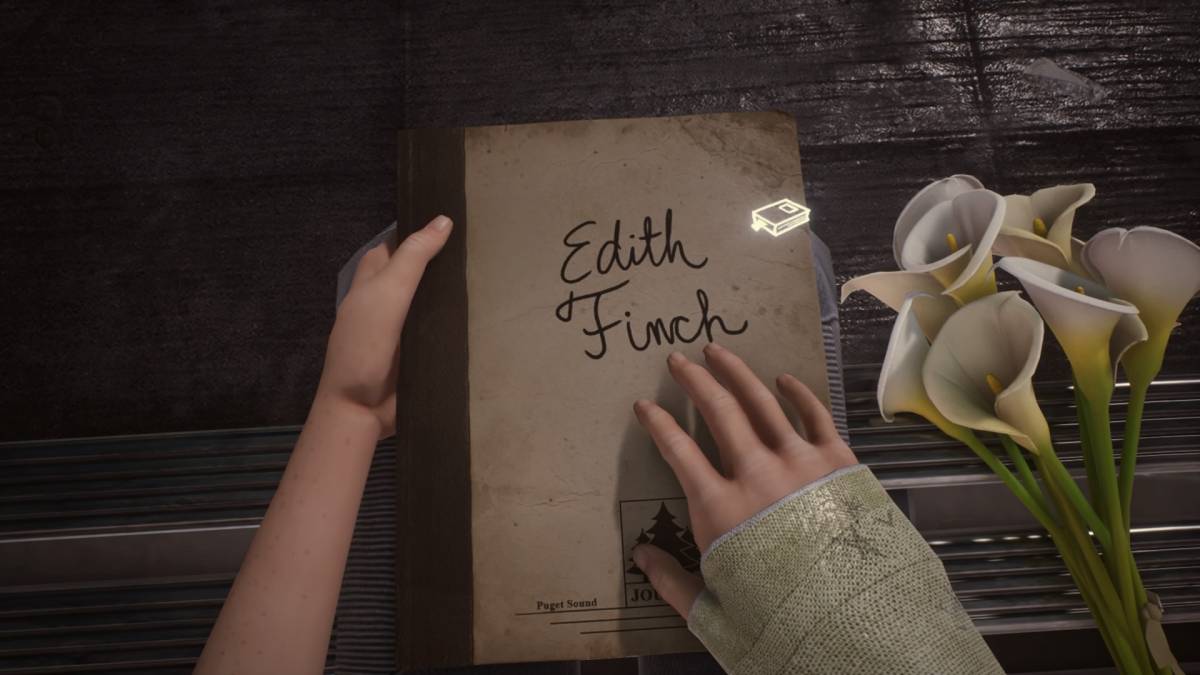 What Remains of Edith Finch consists of a trip back to the Finch household, a place filled with sad tales of the seemingly doomed — or seriously unlucky — family. Through a series of gameplay vignettes, the tragedies unfurl one-by-one, but never through a conventional lens.
Though a fairly linear game, What Remains of Edith Finch is always reticent to play things completely straight. While other games may have been content with notes dotted around the house to fill in the blanks, Edith Finch will have you playing as a cat, then a bird, and finally a monster all within the same sequence.
Later, you will be taking a bath as a baby while your toys dance around you, swinging to never before seen heights out in the garden, and even living within a comic book during the spookiest night of the year. The game never lets you get comfortable with its format, to let you think that you have it sussed out. It's always shifting, always innovating, always devastating.
There's one story within What Remains of Edith Finch, though, that rises above the rest.
It says a lot about how affecting it is and continues to be for me personally that I have goosebumps every time I think about it, even all these years later. I keep stroking my arm writing this, my hairs on end and a strange tingle forming in the back of my head as I remember the tragic brilliance of Lewis' story. It's a masterpiece.
It's impossible to discuss this gutting sequence without mentioning spoilers, so I won't go into details as I truly think it's something everyone should experience without knowing what to expect. All you need to know is that three years after posting the video to our YouTube channel, we still get comments on a weekly basis from those who want to revisit the scene and those who have stumbled across it for the first time. People who see themselves as Lewis, others supporting those people — just a lot of strangers coming together to talk, to communicate, to say their piece and be at peace, even if just for a little while.
If that's not the sign of one of the most important games of a generation, I don't know what is.
READ NEXT: Games of the Generation: God of War
Some of the coverage you find on Cultured Vultures contains affiliate links, which provide us with small commissions based on purchases made from visiting our site. We cover gaming news, movie reviews, wrestling and much more.