Fortnite Season X has been a season of change for the game at large, it seemingly wanting to help reintroduce the casual players into an experience that has become pretty hard going for newbies. Mechs and Junk Rifts have been seen as two additions designed to level the playing field, but those who remember older Fortnite are also being treated by Rift Zones.
These Rift Zones have been introduced as a means to freshen up the map every so often. We say "freshen up", but we're really just seeing the old map return with some twists. We're nearing the halfway point of Season X at the time of this writing and already there's been plenty of tweaks to the Fortnite island.
Here's everything you need to know about Fortnite Season X's Rift Zones.
What Are Rift Zones?
Though not completely official, Rift Zones are believed to be the work of The Visitor, who has been absent from Fortnite since the rocket event many seasons ago.
He is believed to have returned to the Fortnite island to undo some of the story's most significant events, which all started with his rocket causing a giant rift in the sky.
If you head on over to Dusty Depot, you can see his HQ, which is where it is believed that all of the Rift Beacons originate from.
Rift Beacons are what creates the Rift Zones in Fortnite, with each location housing a Beacon turning into a Rift Zone roughly a day or so after they are first implemented.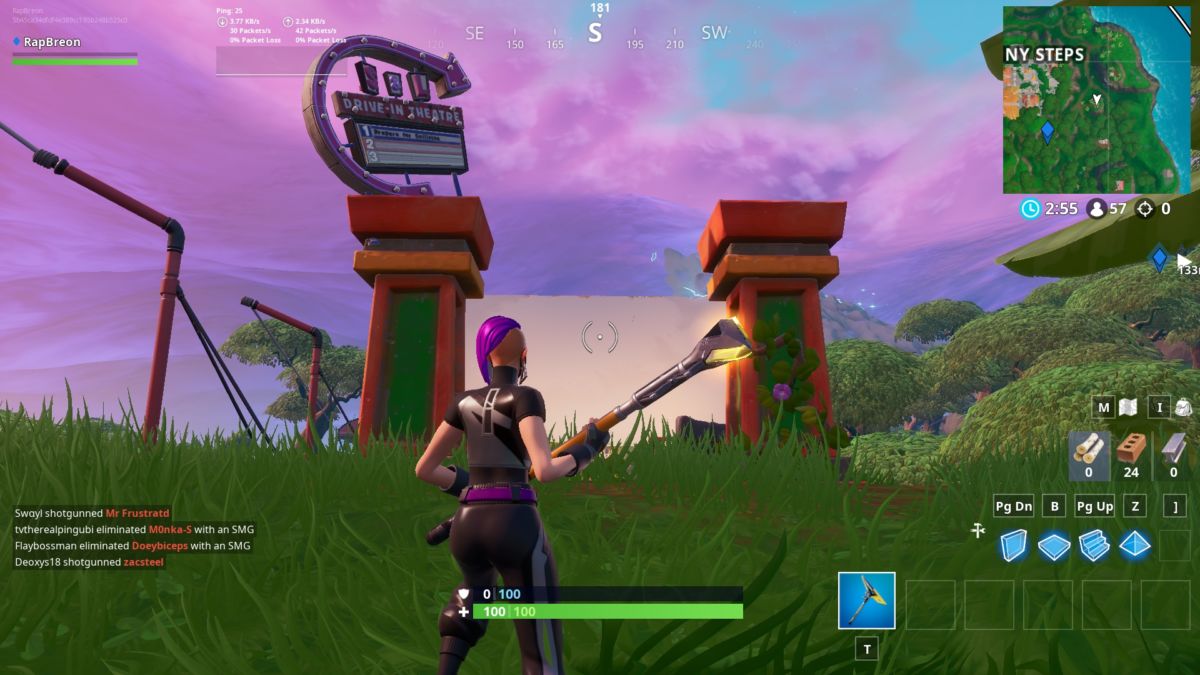 It is believed that every location with a remnant of its previous self will return to its old state at some point throughout the season. As you can see above, there is a small cinema in the jungle, which is where Risky Reels used to reside.
Watch this space for new Rift Zones.
Rift Zone: Tilted Town
The first Rift Zone added to Fortnite Season X (unless you think Dusty Depot counts), Tilted Town is a welcome change from the confusing business of Neo Tilted.
Comprising of a series of saloons and houses, Tilted Town doesn't allow players to break or build, meaning that it's back to the gun skill basics. To compensate for the lack of materials when you leave the Rift Zone, Tilted Town gives significantly more materials from chests.
Once players arrive into Tilted, they are transformed into old Western cowboys with dusters; they turn back to their old skin once they leave the zone.
Rift Zone: Retail Row
Another Season 9 change that Epic Games have decided to revert, Retail Row has replaced the polarising Mega Mall in Fortnite Season X as the second Rift Zone introduced.
There's a catch, though: there are now zombies all over the place. These creatures gives players a small amount of shields per kill, and can also earn some loot by destroying their spawn rocks, i.e. giant purple beacons.
The re-introduction of Retail Row has also meant that the Slipstream has been removed, meaning that there are none left across the map. This has led to concern from the Fortnite community about a lack of mobility.
Rift Zone: Soccer Stadium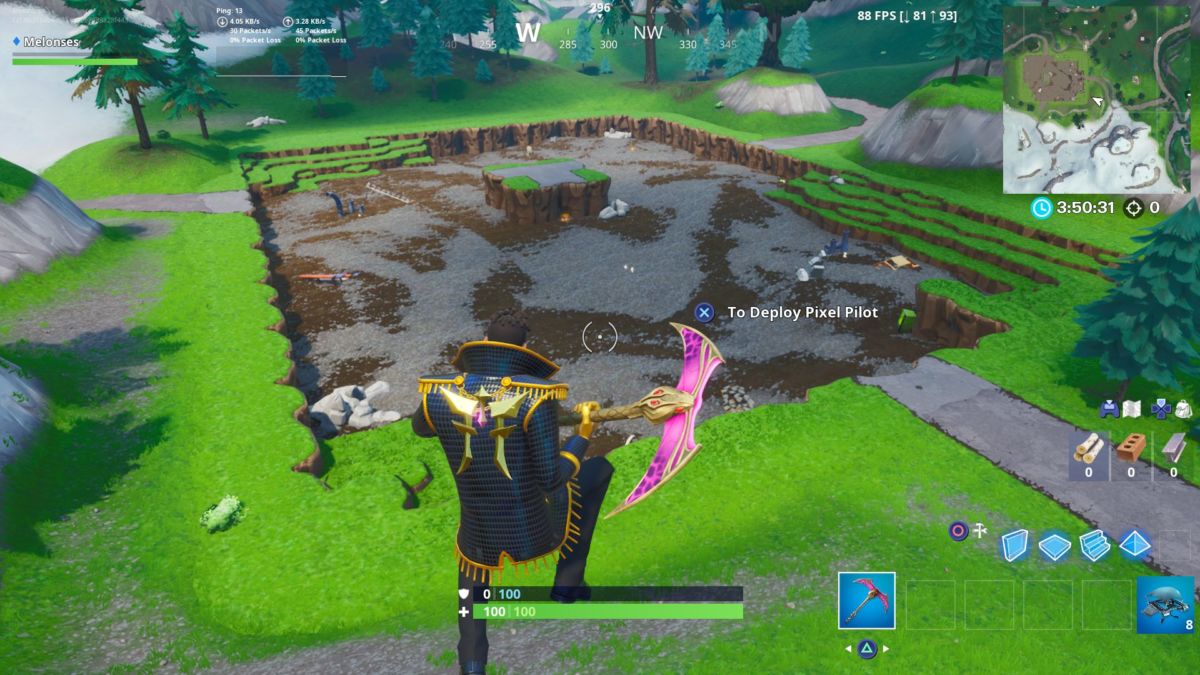 While not technically a Rift Zone, a Rift Beacon was found at the unofficially named Soccer Stadium to the west of Tilted.
It is believed, however, that the Beacon malfunctioned, which led to the entire POI being destroyed with barely anything left behind apart from some broken goals.
Players can currently find some consumable and chests at this spot, which include the long absent Shadow Stones. There's no real indication what Epic intend to do with the spot going forward.
Rift Zone: Loot Lake
Though not an official Rift Zone, the often bullied Loot Lake has all the hallmarks of one.
With a perimeter around the Nexus Orb, the item that controls much of the Fortnite island, players will be in low-gravity once they jump into the "zone".
As well as this, there is also the Nexus Orb itself, which acts as a rift if you were to jump into it.
Rift Zone: Pandora
This Rift Zone was a surprise addition to Fortnite Season X, especially as it looked like it would be Paradise Palms making way for the return of Moisty Mire. Instead, we received something even better: Pandora.
Released to coincide with the upcoming Borderlands 3 (which Epic have timed PC exclusivity on), this Rift Zone is the coolest of them all so far, it giving players a cel-shaded look and also constantly refilling shields.
You can find plenty of nods to the Borderlands series in Pandora, which include Claptrap as part of a challenge, cash strewn around the place, and even the chest being changed into loot crates. While other additions during v10.20 didn't go down nearly as well, Pandora has been the best thing about Season X so far.
NOTE: Pandora will be removed on September 10th.
We will update this when more Rift Zones get added during Fortnite Season X.
MORE FORTNITE SEASON X:
– Fortnite Season X/10 Map: Dusty, Comet & More
– My (Too) Long Quest For 100 Fortnite Wins
– Fortnite Season X/10 Battle Pass Skins & Styles: Catalyst, Ultima Knight, Eternal Voyager & More
Some of the coverage you find on Cultured Vultures contains affiliate links, which provide us with small commissions based on purchases made from visiting our site. We cover gaming news, movie reviews, wrestling and much more.