With Fortnite Season 9 now kicking off, you can expect that it also has a bunch of new challenges to go with it that tie in with some of the season's new additions, which include Slipstreams and Sky Platforms.
As always, the challenges are split into free and Battle Pass variants, which costs 950 V-Bucks.
Leakers have already discovered the challenges for week 1 of Fortnite Season 9, though they have not been able to ascertain which is free and which is part of the Battle Pass. We will update this when they become available.
UPDATE: we've added that info.
Here are those challenges.
Fortnite Season 9 Week 1 Free Challenges
Ride the Slipstream around Neo Tilted [1] (2 stars)
Ride the Slipstream around Mega Mall [1] (3 stars)
The Slipstreams pretty much dominate both of these spots, so it shouldn't be hard to do. The only issue will be the absolutely insane volume of people attempting it at once, though it's quite difficult to shoot someone while they are slipstreaming.
Visit all Sky Platforms (5 stars)
Here's everything you need to know about the Sky Platforms and where they are. You don't even have to land at these for this challenge to count!
Deal damage to an opponent within 10 seconds after using a Shadow Bomb [200 damage] (10 stars)
Very situational, but if you can basically eliminate an opponent quickly after using a Shadow Bomb, you will clear the damage requirements in quick time.
Fortnite Season 9 Week 1 Battle Pass Challenges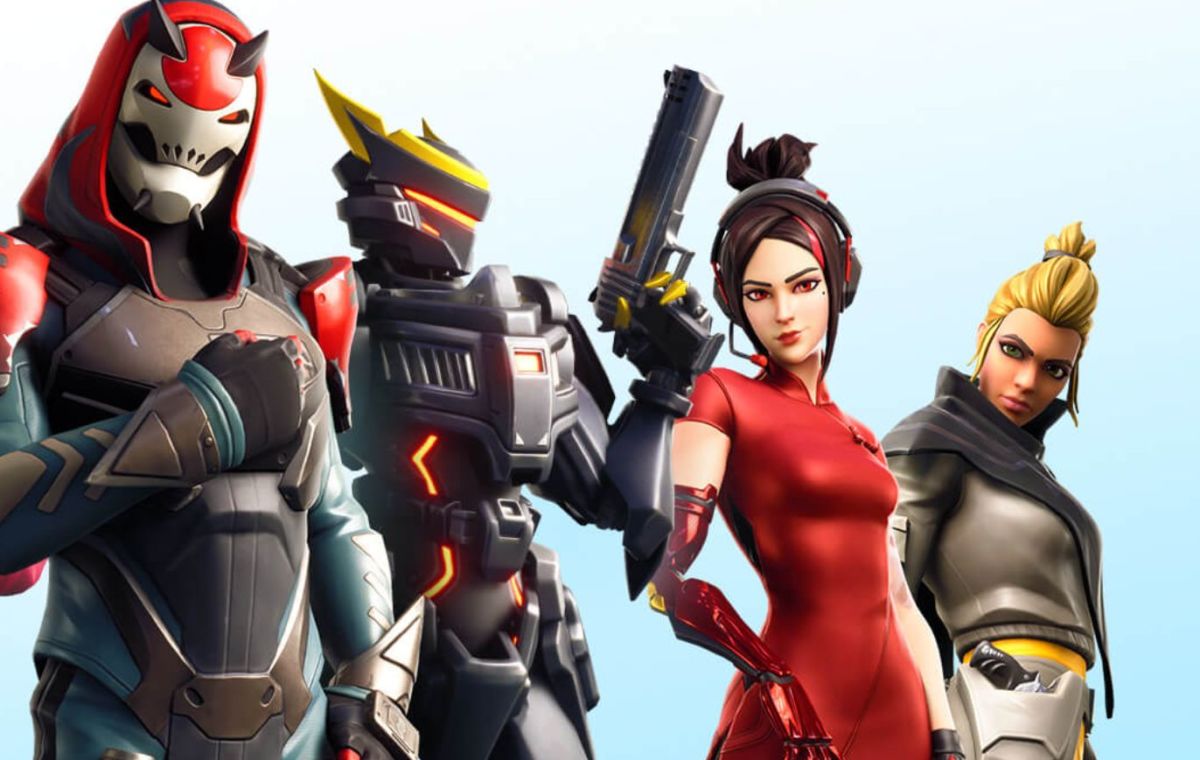 Pick up a Legendary item in different matches [5] (5 stars)
Again, pretty much based on luck, but don't forget that you can just pick something up and drop it immediately if you don't want it and it will still count towards your challenge. Will take a minimum of five matches.
Search chests at Lucky Landing or Loot Lake [7 chests] (5 stars)
Lucky is almost a dead location, so this may be the quietest spot to land, especially if you are on a "cold" drop where the Battle Bus flies nowhere near it.
Scoped Weapon Eliminations [3 eliminations] (10 stars)
With the Scoped Revolver and Thermal AR both gone, this challenge will be a little harder. Off the top of my head, this limits you to the Suppressed and Heavy Sniper, as well as the Scoped AR.
Deal damage to opponents from at least 2 stories above [300 damage] (3 stars)
Deal damage to opponents from at least 4 stories above [200 damage] (3 stars)
Deal damage to opponents from at least 6 stories above [100 damage] (4 stars)
This will just come naturally through play, but it means that you may have to play fairly aggressively. In terms of what stories are, one story is basically the length of one wall. Try Team Rumble to get through this one much quicker.
Elsewhere, here's what you really ought to know about the brand new Fortbytes for Season 9.
MORE FORTNITE SEASON 9:
– Fortnite's Season 9's Cinematic Trailer Shows A Murderous Jonesy
– Fortnite Season 9 Vaults Pump, Clingers, Poison Darts, Balloons & More
– Fortnite Season 9 Patch Notes: New Tilted, Pump Shotgun Vaulted, Slipstreams & More
Some of the coverage you find on Cultured Vultures contains affiliate links, which provide us with small commissions based on purchases made from visiting our site. We cover gaming news, movie reviews, wrestling and much more.