Respawn's Titanfall is a game beloved by those who know what makes it so great, but crucially not known enough to make it crack into the upper echelons of mainstream gaming. While successful in different ways, neither Titanfall 1 or 2 have been able to hit the big, big time, with the second game's commercial failings still being used as a stick to beat EA with to this day. And rightfully so.
Instead of trawling through that mucky, financially stupid period of Titanfall history, though, let's go right back to the start, and an even muckier, crazier period in the franchise's life. Titanfall's lore is fairly deep and only getting deeper the more Apex opens things up, but the drama surrounding its development and even how its developers began deserves its own Netflix series.
From accusations of sabotage to pretty much outright theft, here's the forgotten history of Respawn's Titanfall.
The Spawning of Respawn
Before preparing for the inevitable fall of the titans, we have to go back to how Respawn began — and it isn't pretty.
You can trace the origins of Respawn right back to the early 2000s, when Vince Zampella, Grant Collier, and Jason West established Infinity Ward, which itself was spun off from the minds behind Medal of Honor: Allied Assault, often revered as one of the best World War 2 games of all time. Infinity Ward wouldn't waste much time in making their own superb war games with Call of Duty releasing in 2003 before the series eventually went modern with Call of Duty 4: Modern Warfare in 2007.
Following the successful (and that's putting it mildly) release of Call of Duty: Modern Warfare 2 in March 2010, Infinity Ward co-founders Jason West and Vince Zampella were fired by Activision, owners of the developers and publishers of Call of Duty for "breaches of contract and insubordination". You might have heard of Activision, they're constantly in the news for doing not good things.
It's always been speculated that Zampella and West were fired by Activision so that they could claw back creative control on Call of Duty for themselves, as the pair had previously negotiated a contract that would only see them lose creative control if they were fired. Zampella and West believed this themselves and would waste little time before they decided to sue Activision to the tune of $36 million in unpaid bonuses, with them claiming that Activision had created reasons to fire the pair and were actively looking to dig up dirt on them. Activision, of course, denied this, but the truth was somehow even more disturbing than "just" that.
In reality, Activision had created an internal initiative called Project Icebreaker. Thomas Fenady, former director of IT at Activision, was asked by then Activision chief legal officer George Rose under the behest of CEO Bobby Kotick, everyone's least favourite Marvel villain, if it was possible to get access to Zampella and West's work computers, emails, voicemails, and telephones. Activision have always denied this, but did acknowledge that Project Icebreaker was real with the intent to spy on Infinity Ward's emails.
The legal battle was long and complex with Activision even counter-suing Zampella and West at one point for bringing their name into disrepute, and for pilfering assets, which is a corporation's way of saying "human employees", for the pair's new studio, Respawn, which was formed a month after they were fired. Activision, lashing out like a confused Magikarp, would then go on to also sue EA, the publishers of Respawn's new game, as they believed they had conspired all along to effectively steal Infinity Ward from them, which is a bit of a stretch.
After two years of bitter back and forth, all parties eventually settled their suits in May 2012, with West, Zampella, and other Infinity Ward members getting huge payouts out of court.
With the drama behind them, Zampella and West, along with the rest of Respawn, would become fully focused on what was later revealed as Titanfall. However, before Titanfall's release, West would go into retirement in 2013, but would then make a  somewhat shocking return to the industry in 2019 with a move to Epic Games in an unspecified role.
Titanfall Finally Falls
Titanfall was originally planned for release on the PS3 and Xbox 360 with pre-development beginning on the game in 2011, but it wasn't long until Respawn shifted focus to the next generation, making the eventual Xbox 360 version even more of an oddity. Kinect integration was even under consideration at one point, but Respawn luckily saw the light pretty quickly and binned that idea off.
Revealed at E3 2013 during Microsoft's press conference, Titanfall instantly caught the eye as a fast-paced FPS that looked like a mixture of Call of Duty and mech classics like Front Mission and Armored Core. Players were able to jump in and out of Titans, the game's titular big boys, and also zip around the battlefield as their Pilots — the seamless transition between both was one of the game's biggest highlights. Titanfall scooped over 60 awards for its reveal, with particular praise for its parkour elements and unique concepts.
Titanfall released on March 11th, 2014 for PC and Xbox One, receiving positive reviews from critics. Its combat was broadly praised, particularly for its smoothness on a controller, though it did draw some criticism for its online-only storytelling. An Xbox 360 version was released a month later, with development being mainly handled by Bluepoint Games, who you may know from a string of excellent PlayStation remakes. Question is: do you even remember Titanfall having an Xbox 360 version?
The original Titanfall would go on to be a decent success with it having reached seven million players by the end of 2014. That said, it didn't seem to stick around in the public consciousness as well as 2014's other big hitters, such as Destiny, and the general consensus was that it lacked the depth to last the distance. This was later confirmed by Steve Fukuda, Titanfall's game director, who noticed that player retention was low compared to the amount of sales.
Following various DLC releases and with feedback on-board, Zampella and Respawn set to work on a sequel in the same year.
The Titan Sandwich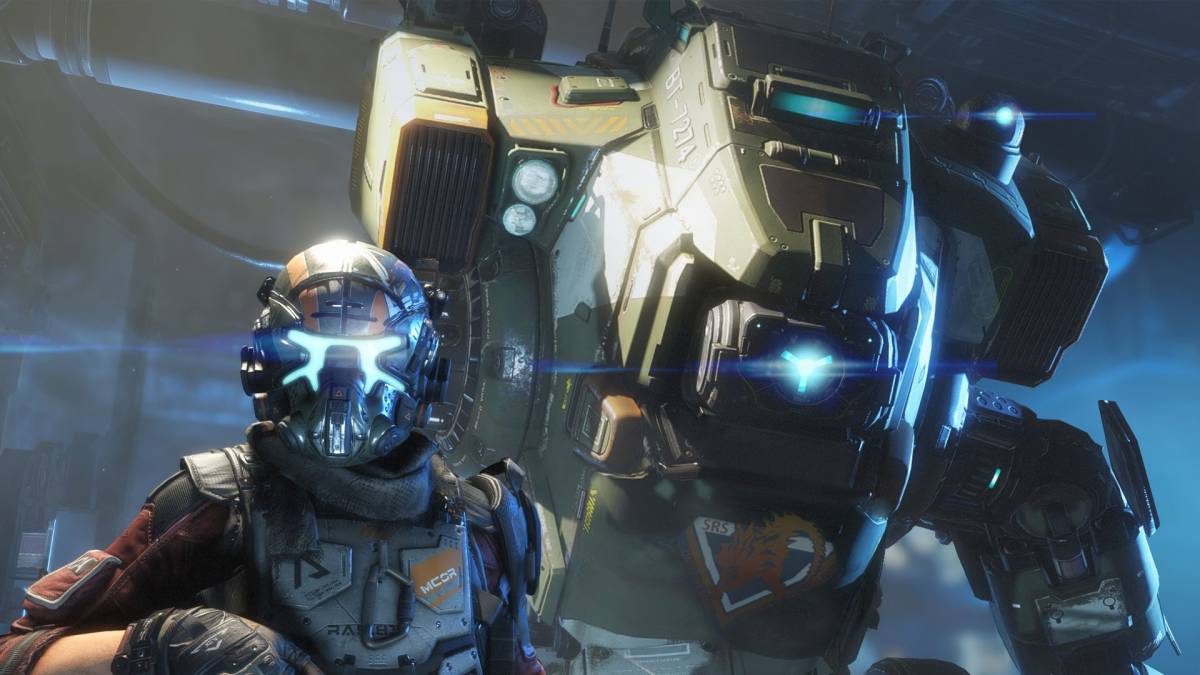 As broadly beloved as Titanfall 2 is now, it's easy to forget that early stress tests were anything but popular. Players weren't keen on the game's earliest impression with tonnes of negative feedback for, well, pretty much everything. Mobility, time to kill, and the timings on calling in Titans were all heavily criticised, leading to Respawn making sweeping changes for full release.
That full release could have been pushed back just a little bit, however. Despite widespread critical acclaim for its stellar single-player campaign and excellent multiplayer, Titanfall 2 would be a bit of a disappointment for EA, "only" selling four million copies between its release date in October 2016 to January 2017, despite also being on the PlayStation 4, the significantly more popular eighth-generation console. The "why" has been discussed pretty far and wide, but there's one thing everyone always comes back to: the release date itself.
EA decided to release Titanfall 2 on October 28th, 2016, which was one week after Battlefield 1 and one week before Call of Duty: Infinite Warfare. While this may have created FPS heaven in retrospect, the reality was that players had to make some hard choices on which games to buy: the massively hyped Battlefield game, the newest Call of Duty game with Jon Snow in it, or the sequel to an Xbox exclusive? With not many people able to fork out nearly $200 for games in one go, it seems that most prospective buyers voted with their wallet.
It also didn't help Respawn that Activision were arguably trying to undercut Titanfall's success and unique hook with their own futuristic shooter in the form of Infinite Warfare. There's a lot of conjecture online claiming that Activision had tried to emulate the kinetic, fast-paced "advanced movement" of Titanfall a little too keenly, which is hard to dispute when you look at the likes of Black Ops 3 and Infinite Warfare, wall-running and all. The fact that Infinite Warfare was also developed by Infinity Ward, who weren't having the brightest spell in their history, is also a funny thing to look back on.
What's often overlooked, though, is how Infinite Warfare's more expensive edition was also bundled with a remaster of the original Modern Warfare, the game that Zampella and many developers at Respawn made their name on. This pettiness may be coincidental, but based on Activision's track record of doing not good things, which includes eventually selling the remaster separately despite them saying it wouldn't be, maybe not.
Even though Titanfall 2 may have been a bit underwhelming from EA's perspective, it didn't stop the publisher from purchasing the developer in 2017.
Despite having a strong following, Titanfall 2, and the wider Titanfall universe, became a bit of a forgotten name in the mainstream until 2019 with the release of Apex Legends. Apex has enjoyed the kind of success that Titanfall could only ever dream of, but we still have hope yet.
READ NEXT: The Best FPS Games You Should Play
Some of the coverage you find on Cultured Vultures contains affiliate links, which provide us with small commissions based on purchases made from visiting our site. We cover gaming news, movie reviews, wrestling and much more.