Japanese studio Ufotable won the hearts of many anime fans, veterans and beginners alike. Demon Slayer: Kimetsu no Yaiba, originally a manga by Koyoharu Gotouge, was adapted by the studio, and they've delivered a critically acclaimed, action-packed couple of seasons.
Those who watched Demon Slayer know what the anime is praised for. Its visuals are nothing short of amazing, with fights that flow like water and animations that feel alive. Also, everything suits its gritty and unforgiving, especially with the inspiring characters and the goosebumps they provide.
The anime had its first season released back in 2019, bringing with it a flame of success. Since then, the film Demon Slayer: Mugen Train was produced in 2020 and Demon Slayer: Season 2 aired in 2021.
Two seasons and one movie aren't enough, though — people want more. One thing led to another, and Demon Slayer: Season 3 was announced just recently.  The manga arc it will cover was revealed, and some of the new characters are known. Good to know all that.
But when does Demon Slayer: Season 3 release?
That question has been troubling the fans' minds for some time, and the answer might not be so straightforward.
When Is Demon Slayer: Season 3 Coming Out?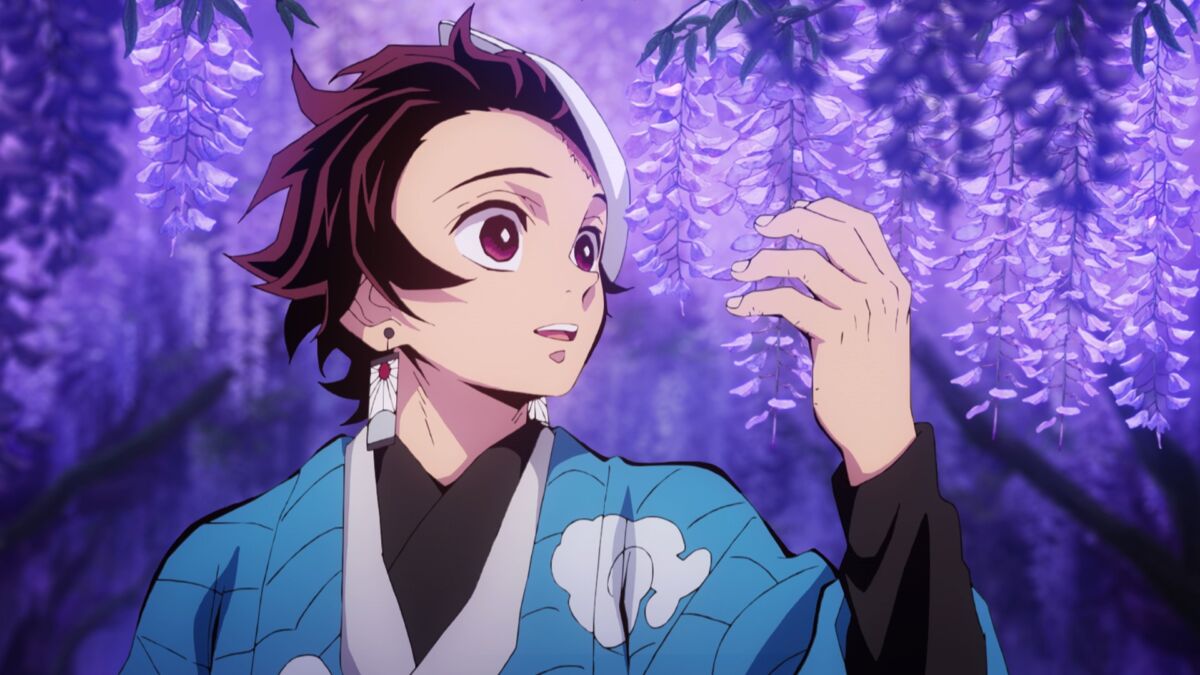 As much as we'd like to have the exact Demon Slayer: Season 3 release date, we can only speculate. Unfortunately, Ufotable has not revealed anything about the "when".
But, with a look into the past, it's noticeable how the studio is consistent with its work. Most of the time, their new content gets released between fixed periods. That means it's possible to predict when the new Demon Slayer anime chapters are going to be out.
Sure, there is a (very remote) possibility that it gets released in fall/winter 2022. But that's highly unlikely, otherwise an announcement would have been made by now.
Ufotable tends to work with a yearly basis. There was roughly one year between Season 1 and the Mugen Train movie, and another year between the film and the first arc of Season 2.
So, it's likely that there will be one year between the second and third seasons. Expectations should be that Demon Slayer: Season 3 gets released in 2023. While optimists look forward to a January-April window in the next year, most people think of mid or late 2023.
It's not possible, though, to confirm the third season is coming out on that date. For all we know, it could come out tomorrow, or in a decade. Until then, just totally concentrate on breathing.
What Is Demon Slayer: Season 3 About? (Spoiler Alert)
Demon Slayer: Season 3 brings Tanjiro and his team to the Swordsmith Village, in a plot known as the Swordsmith Village arc – Chapters 100 to 127 from the manga. You can check out the initial trailer above, though it only has a few quick scenes from Season 3, including a glimpse at Tanjiro with a new sword and a new ally.
The new arc comes after Tanjiro's adventures in the Entertainment District arc, covered in the previous season. In Season 3, Tanjiro joins new protagonists, which means we get novel Demon Slayer characters.
If you don't mind getting spoilers, then you're okay with knowing who the new confirmed characters are. Two Demon Slayer Hashira with Tanjiro head over to Swordsmith Village: Muichiro Tokito (the Mist Hashira) and Mitsuri Kanoji (the Love Hashira). Oh, don't forget the demons. You might get to see one or two Upper Moons, and that's almost confirmed with the sketch the animators released.
As for the story (again, careful with the spoilers), those who finished Season 2 probably remember that Tanjiro broke his trusty blade in that last battle from the Entertainment District arc. In the upcoming arc, Tanjiro and his companions go to Swordsmith Village. The location's name pretty much explains the reason they're going there.
That journey isn't going to be demon-free, of course.
It's quite safe to expect at least those characters and that plot. However, since there's some uncertainty around the actual content of Demon Slayer: Season 3, this information is subject to change.
READ NEXT: Mob Psycho 100 Beginner's Guide: Everything You Need To Know
Some of the coverage you find on Cultured Vultures contains affiliate links, which provide us with small commissions based on purchases made from visiting our site. We cover gaming news, movie reviews, wrestling and much more.