Demon Slayer, or Kimetsu no Yaiba, is rich with graphic content. The imagery of a demon getting split in half, or a gush of water following a blade slash, are a few of the impressive things ufotable's anime offers.
Not only that, but Demon Slayer also teaches lessons with its story. Tanjiro, for example, goes through a great deal of effort to protect his sister and to defeat evil beings. And throughout his journey, we get to hear a lot of wisdom from the memorable characters in the form of Demon Slayer quotes.
Some of that wisdom is collected here, for insights and goosebumps. If you're looking for some inspiring Demon Slayer quotes, we've compiled some of the show's wisest moments. It might make the wait for Demon Slayer: Season 3 a little bit easier.
8. "Life Can Be As Fickle As The Weather. Constantly Changing, Never Stagnating. It Won't Always Stay Sunny, But Snowfall Doesn't Last Forever Either. And Whenever Happiness Meets Its End, It Always Carries The Smell Of Blood." – Tanjiro Kamado
By the first episode, Demon Slayer already reveals its unforgiving nature. Tanjiro loses his whole family, except for his sister, in a brutal way. He could never have known something like that would happen; he thought it was a day like any other.
Life can slap the monotony out of us, and sometimes that slap is cruel — the main character learns this the hard way. But he also knows that, just as summer comes after winter, life's cruelty doesn't last forever.
7. "Since I Was Always The Most Powerful, There Was No One Who Could Protect Me, No One Who Could Shield Me." – Rui
This line isn't from one of the show's heroes, but it does strike home for some people. I'm talking about you, older siblings.
In the Mount Natagumo arc, a "family" of demons is introduced to Tanjiro. Their head is actually the youngest among them, Rui.
As much as Rui wished for a normal family composition, he was the most powerful of all. He could not hide under anyone's wing and learn from someone else. Still, he believed in a twisted idea of family and forced roles upon fellow demons, while taking on the role of youngest child.
With the power he possessed, though, he couldn't be the spoiled kid he wanted to be.
6. "I Will Not Trample On The Pains Of Being A Demon. Nor On Those Who Regret Their Actions. Because Demons Were Humans… They Were Humans Like Me." – Tanjiro Kamado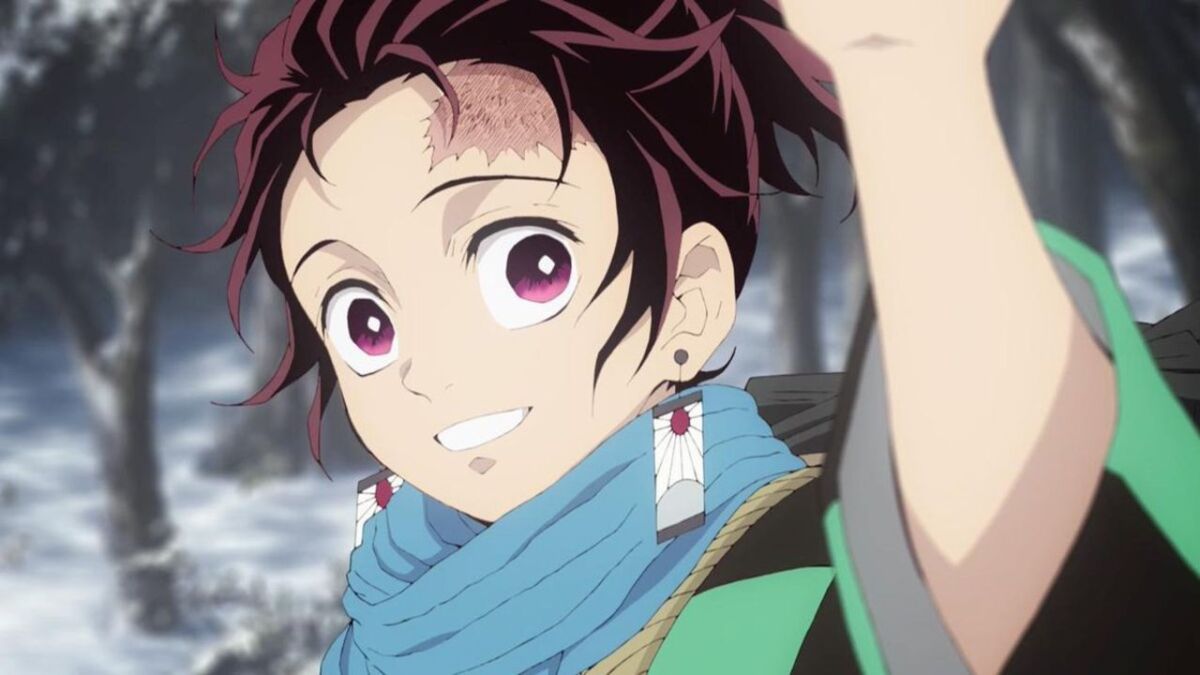 Demons are demons and they should just get butchered, right? Wrong.
Demons sometimes feel and learn. They were human, once, something that Tanjiro learnt this lesson very early in his story, with Nezuko. That made him respect even his unholy enemies, to the point of saying this quote.
As much as he refers to demons, Tanjiro's quote can be projected onto real life people. Everyone makes mistakes, so empathy and forgiveness are always welcome when dealing with wrongdoers.
5. "If You Master One, That's Cause For Celebration." – Zenitsu Agatsuma
Zenitsu might not look like the most knowledgeable and disciplined member of the Demon Slayer Corps, but he has a lot to teach.
This character is a master of Thunderclap and Flash, which are considered easy techniques by other slayers. Still, as the quote goes, mastering one technique shouldn't be a setback; on the contrary, it should be celebrated. And that's applicable for every skill in life.
4. "All You Did Was Memorize A Fact. Your Body Has No Clue What It Needs To Do." – Sabito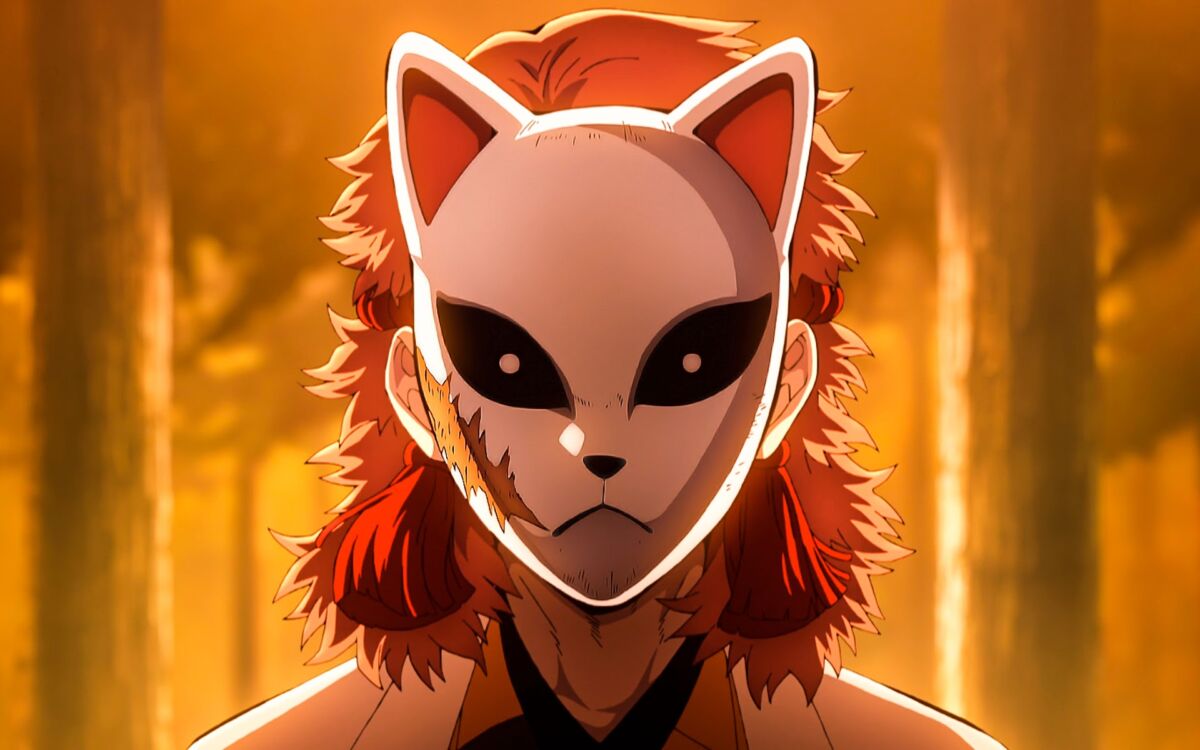 With effort, Tanjiro absorbs all the information he can during his training. But that's not always enough.
While training under his master, the main character meets Sabito, the spirit of a former apprentice. Sabito teaches Tanjiro that learning how to do something isn't all he needs to do. Instead, that knowledge should come out of the mind, and reach the body.
In the end, the lesson is that theory is nothing without practice.
3. "It's Alright To Cry. It's Alright To Run Away. Just Don't Ever Give Up!" – Jigoro Kuwajima
It's common that people feel like they shouldn't feel desperate, or that they should always remain on track, running after their goals. Most times, though, we just want to lay down and cry. And that's okay.
But, as much as it's alright to get off-track, Zenitsu's master Jigoro tells him to always get back on track. While it might be an option to run away from your battles, giving up on them isn't. Zenitsu lives by this message.
2. "If You Can Only Do One Thing, Hone It To Perfection. Hone It To The Utmost Limit." – Jigoro Kuwajima
Unlike most other demon slayers, Zenitsu learnt just one basic technique: Thunderclap and Flash. While most would feel embarrassed by this, Jigoro has another point of view.
Under the wing of his master, the slayer kept on practicing and improving what he knew. He perfected his only technique, and this made him an expert in one thing only. In the end, all the focus placed on what he knew became an advantage.
Basically, the insight is: if you're going to do something, do it well. It doesn't matter if it's just one thing.
1. "No Matter How Many People You May Lose, You Have No Choice But To Go On Living. No Matter How Devastating The Blows Might Be." – Tanjiro Kamado
After losing the girl he loved to demons, Kazumi – a character Tanjiro meets in one of his travels – needs the Demon Slayer Corps' help.
As the episode goes on, Tanjiro helps Kazumi avenge his loved one. The love Kazumi felt for his fiancée was too much, though. He felt that life was worthless without her.
But Tanjiro gives the character some insight about life: losses are hard, but they are natural. The wisest choice is to keep good memories and go on living.
READ NEXT: How To Watch Demon Slayer In Order (Timelines & Arcs)
Some of the coverage you find on Cultured Vultures contains affiliate links, which provide us with small commissions based on purchases made from visiting our site. We cover gaming news, movie reviews, wrestling and much more.