Only a decade ago, there seemed to be no escaping the zombie frenzy that had swept through pop culture. Movies, TV, and especially video games all stepped forward to steal the public's attention with their own take on the zombie genre. Dead Rising, developed by Capcom and released on August 8th, 2006 for the Xbox 360, was one of the first big zombie games of the seventh generation of consoles.
The game starred Frank West as he investigates rumors about a military quarantine but soon after his arrival becomes trapped like everyone else and must find a way to survive in a mall with nothing but his camera and wits. It's a simple zombie premise that lended itself well to being one of the earliest examples of a zombie outbreak in a populated area being accurately represented in gaming.
And it offered something that no other zombie game at the time was giving us: hordes of zombies. Dead Rising placed hundreds of zombies on the screen at one time and asked the player to fight their way through the mass of decaying bodies. More is better when it comes to a game set in a zombie apocalypse, after all. This helped to make the game feel more like a real life zombie crisis instead of the handful of enemies that might pop up in something like House of the Dead or Resident Evil.
Those classic zombie experiences challenged the player's ability to aim and manage their ammo, while Dead Rising uses pure numbers and time to add to the player's dread of navigating a fallen world. The player had three in-game days to solve the mystery of the zombies and find a way to escape with all the survivors they could find.
That's quite a bit to do in a short period of time while avoiding hungry zombies, but the limited time is what ensures that the player is making careful decisions about where in the mall they are going at what time. Always asking what there was time to do and what route would be best. The time limit is what adds another layer of depth to the player's decisions and playstyle throughout the story.
At the time, this first entry looked pretty impressive for how many moving bodies it could stick on screen at once. To this day, standing on top of a café balcony and overlooking a mass of meandering bodies in front of the hot dog stand can still make you feel like you have your work cut out for you.
In addition, Capcom setting the game in a mall gave many people Dawn of the Dead vibes, since the remake of that movie came out just two years before Dead Rising's release. The similarities were so striking that even New Line Cinema claimed that Capcom was in violation of copyright infringement. On paper, it seems like it could be the setup for a pretty serious gaming experience, but Capcom chose not to take the events of the game too seriously. The mall was more than just a backdrop to mow down zombies — it was a playground where the stores were all potential armories for the player.
There were guns, swords, and other conventional weapons available through hunting stores and simply being scattered throughout the mall, but there were also toy stores with novelty masks, department stores with lawnmowers, and even clothing stores with handbags. Dead Rising gave the player the means to use anything to defend themselves against the overwhelming odds of the zombie horde.
In the first few minutes of Dead Rising, you realize that this isn't going to be your average zombie game, as you pick up a potted plant and defend the survivors in the mall's atrium. Though tame compared to later entries, the wackiness is what made the first Dead Rising both cartoony and somehow feel more realistic.
In real life, if you ran out of bullets, you wouldn't resort to punches; you would be reaching for the frying pan on the shelf behind you and smashing zombie heads with it. For all the elements that make Dead Rising feel closer to a real-life scenario, Frank will still be shoving zombies out of the way with a shopping cart while wearing nothing but his underwear.
On top of the enemy threat and weapon variety, Dead Rising incorporated a time limit to ensure that players had to push forward with their survival plans. There's a lot to do in order to survive, from figuring out how to escape the town, rescuing survivors, taking pictures of zombies, and killing psychopaths. Time management is the real enemy in Dead Rising as it pairs with the zombie horde perfectly.
You may need to get to Jill's Sandwiches, but there are about 300 zombies between you and the cold cuts, and all you have is a push broom as the clock continues its countdown. Later, you'll have to consider if it's worth your time to fight through the zombies for an increase in health or if you'd better go to a different part of the mall for better weapons. It's stressful and helps to heighten the tension in a game that otherwise would mostly focus on what new weapon you can pick up to kill zombies. The time mechanic is the spice that opens up the other pieces of Dead Rising's formula and makes each one stand out and intermingle.
Your choices in Dead Rising can also have long-standing consequences based on the items available in your route, the zombies you encounter, and any psychopaths you might meet along the way. The last thing you want to do is fight your way backward to grab the handgun you meant to pick up in the first place.
The time limit requires that you are making sacrifices during your playthroughs. How are you going to best use your time this go around? But it isn't for naught because each survivor saved, zombie killed, and psychopath placated will make you understand a little more about the game so that when you return, you can more efficiently use your time. Maybe even make complete fools of the psychopaths and zombies by knowing where all the secret weapons are located or the best and safest routes to take around the mall.
Psychopaths are Capcom's answer to boss fights in the zombie apocalypse. Humans that have completely lost their minds during the zombie takeover. They are mean, fast, and deadly, and while some are required to fight, there are others that are optional. As they say, people are the most dangerous game, so having them as bosses ensures zombies retain their consistency while still allowing for diverse enemy encounters.
Those optional psychopaths control certain areas in the game and will be waiting for you to take a step in their domain. This not only helps to give the player a sense of progression outside of the main story encounters, but it gives the player motivation to look for better item drops to tackle these difficult threats.
Despite there being so many zombies, they can become trivial after a few hours of honing your skills and learning where all the best weapons are located. The psychopaths, on the other hand, help to keep the tension and difficulty alive in combat, while the time limit acts as a constant reminder that you are falling behind as you frantically bash zombies with a rolling pin as you look for a screaming survivor in a dressing room.
Dead Rising isn't perfect, but it was a brand new IP with an interesting premise with lots of potential. It was enough to birth an entire franchise that would sell over 14 million copies as of 2021 and only build upon the technical achievements of the first game, while allowing players more diverse ways to survive an undead army.
Three more mainline entries and several spin-offs in the series were developed due to its initial success, all within only two console generations. These games introduced all sorts of new goodies from new locations, weapons combinations, and vehicles, but at its core the game was about surviving in a large sandbox against an overwhelming amount of enemies with only the weapons at hand. Dead Rising also received a mobile game and several movie adaptations, such as Dead Rising: Watchtower.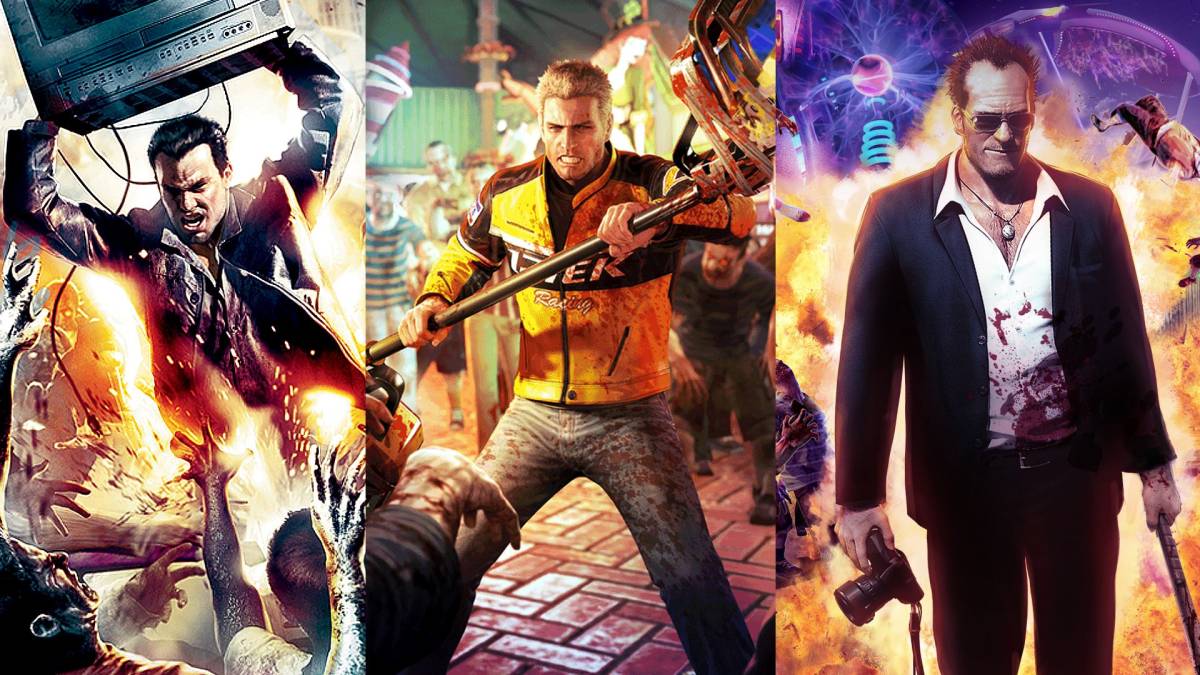 Frank has even made cameos of various sizes in other well-established franchises such as Marvel vs. Capcom as a full-fledged fighter and even Left for Dead 2, where his graffiti message can be spotted on The Passing. However, despite this strong fan support, the last entry in the series was in 2016 with Dead Rising 4, which underperformed critically and commercially.
It felt like the series had legs, and we could expect to see new Dead Rising games for years to come, but that didn't end up happening. Nonetheless, the legacy of the first game keeps long-time fans and curious newcomers coming back to this day to reminisce and enjoy the zombie killing fun with Frank West. So maybe one day Dead Rising will rise again with a return of Frank, hordes of zombies, and a carnival full of weapons.
READ NEXT: Why Dead Rising 3 is My Favourite in the Series
Some of the coverage you find on Cultured Vultures contains affiliate links, which provide us with small commissions based on purchases made from visiting our site. We cover gaming news, movie reviews, wrestling and much more.