As per the man himself, Daniel Bryan is entering the final act of his full-time wrestling career. The former World Champion confirmed on the latest episode of WWE's panel show, Talking Smack, that things are starting to wind down for one of wrestling's most popular stars. Whether that be due to growing family commitments, niggling injuries or personal preference is currently unknown, but maybe Bryan is learning from other wrestling greats and choosing to draw the curtain early and go out on a high.
With that in mind, it's time for WWE to start booking 'The Yes Man' into some of those fantasy feuds that wrestling fans have been pining for since his triumphant return from his first retirement in 2018. Bryan is one of the last bastions of the independent style in WWE. With so many other former indie darlings looking for a big breakout match, or a chance to get back in touch with their roots, Daniel Bryan could be the perfect opponent for them to make some in-ring magic with and provide Bryan with a retirement match worthy of his legacy.
Let's run down five potential retirement opponents for D-Bry, some old flames left unsettled and some dream matches left untapped. Make sure you throw down your own fantasy retirement matches down in the comments below.
1. The Miz
When you think of Daniel Bryan's greatest rivals, the first name to come to mind has to be The Miz. Having feuded for well over a decade now, these two were built to be the perfect antithesis of one another. The prissy A-lister vs. the humble eco-warrior.
It's a rivalry built around a deep-rooted hatred stemming from Bryan's first appearances for WWE as part of the original NXT, one that has evolved through promos delivered with such passion and borderline shoot levels of authenticity. Few other modern-day feuds have managed to meet the hype of Miz/Bryan.
The matches themselves have only improved with age, becoming a highlight of the summer in 2018 following Bryan's return from retirement. It would only make sense for The Miz to once again step up to his former protege to see him out of the door, for good.
2. Matt Riddle
Matt Riddle made a name for himself on the independent scene by picking up the technical style of wrestling in a matter of months. The ground and pound influence from his UFC days translated perfectly into the squared circle, making him a premier star across the globe. Riddle has since bought his services to WWE, now a part of the RAW roster and slowly building his credibility among the sharks.
'The Original Bro' is still waiting for his big breakout feud to make him a viable contender for championship competition. A technical masterpiece with a wrestler like Daniel Bryan could possibly put Riddle at the top of the food chain, while also giving Bryan one last 5* classic before he hangs up the boots.
I'm sure Bryan wouldn't pass on the offer to do battle with one of the hottest technical stars of today, echoing the brutal shows put on during his time as 'The American Dragon' in ROH.
Can I get a "Yes, Bro!"
3. WALTER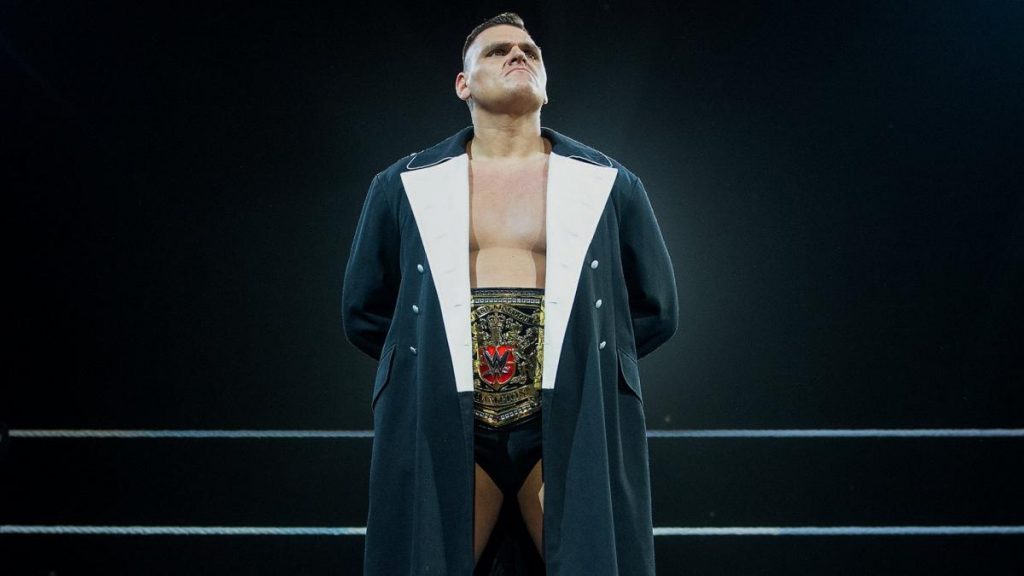 Bit of a far-out choice here, but hear me out. Some of Daniel Bryan's greatest matches have been against guys twice his size. If you don't believe me, go check out Bryan's saga against Takeshi Morishima, absolute classics that was a testament to what made him a pioneer in pro wrestling. Thinking of all the powerhouses in WWE today, there might be none more scary and brutal than the current NXT UK Champion, WALTER.
Considering that 'The Ring General' has a reputation that goes beyond the borders of BritWres, there'd be nothing stopping WALTER from making a couple of one-off appearances for NXT US, or even the main roster if the opportunity ever came. A match between Bryan and WALTER could very well be an instant classic, one that would push the boundaries of the WWE style of wrestling and give Bryan the chance to work with someone that he'd undoubtedly have chemistry with.
Bryan's work with the likes of Samoa Joe, Brock Lesnar and Roman Reigns prove that he's more than able to handle a guy WALTER's size and produce one belter of a match in the process. If Bryan's chest manages to survive such an encounter, then what a way to go.
4. AJ Styles
When Daniel Bryan returned to the squared circle for WrestleMania 34, fans were chomping at the bit to see him eventually step into the ring against AJ Styles. A dream match for the ages, they finally clashed over the WWE Championship in 2019, having incredible matches that came as a surprise to nobody. The dynamic between the two was an interesting one, with Bryan finding his feet with his new heel gimmick and AJ playing babyface. It was a little strange, but added another level of physicality to the rivalry.
The two former rivals battled once again earlier this year over the vacant Intercontinental Championship, to Sami Zayn's dismay. The match gained massive critical acclaim during the heat of the pandemic, a huge achievement for the two in spite of the global crisis. There's more than enough reason for the two to do what they do best one last time, giving Bryan a huge match to exit on and likely a performance of a lifetime to boot.
This could easily be a retirement match for both parties, and I'm sure no wrestling fan would complain. Probably.
5. Seth Rollins
It seems WWE are teasing a feud between Daniel Bryan and 'The Greater Good' (holding back the Hot Fuzz reference) Seth Rollins. In a way, this feud is quite possibly one of the hottest prospects in the industry today, with the two previously having some ridiculously fun matches in 2013/14 and respectively becoming two of the biggest stars of today's scene.
The renewed landscape of SmackDown Live could easily be led by a feud between Rollins and Bryan, whether that be in the mid-card or the main event. Now that Rollins has come into his own as the holier-than-thou 'Messiah', this could be the culmination of the cream of yesteryear's independent scene, with the two leading names finally meeting in a mainstream singles feud, at the top of their game.
It would be somewhat fitting for Rollins to be the one to end Bryan's full-time career, seeing as Bryan metaphorically passed on the indie torch to then Tyler Black after leaving for the golden fields of WWE. The match is going to be great, no doubt about it, but whether it's Bryan's finale or not, we'll just have to wait and see.
READ NEXT: Will Mustafa Ali Help Or Hinder Retribution?
Some of the coverage you find on Cultured Vultures contains affiliate links, which provide us with small commissions based on purchases made from visiting our site. We cover gaming news, movie reviews, wrestling and much more.