It's hard to believe that it's already September, meaning we've already had eight months of incredible games so far in 2023. If you're anything like us, you're probably still making your way through games like The Legend of Zelda: Tears of the Kingdom, Final Fantasy XVI, Baldur's Gate 3, Dead Space, Hi-Fi Rush, Star Wars Jedi: Survivor, Resident Evil 4 and countless others too.
Still, even if you're dealing with a backlog that's bigger than your arm, that doesn't mean that the gaming industry is done with you yet, as September 2023 has plenty of big name releases and potential GOTY contenders that you should be keeping an eye out for. With that in mind, here's the biggest new games of September 2023 that'll no doubt be added to your ever-growing pile of shame.
Biggest New Games Of September 2023
Starfield | September 6th, 2023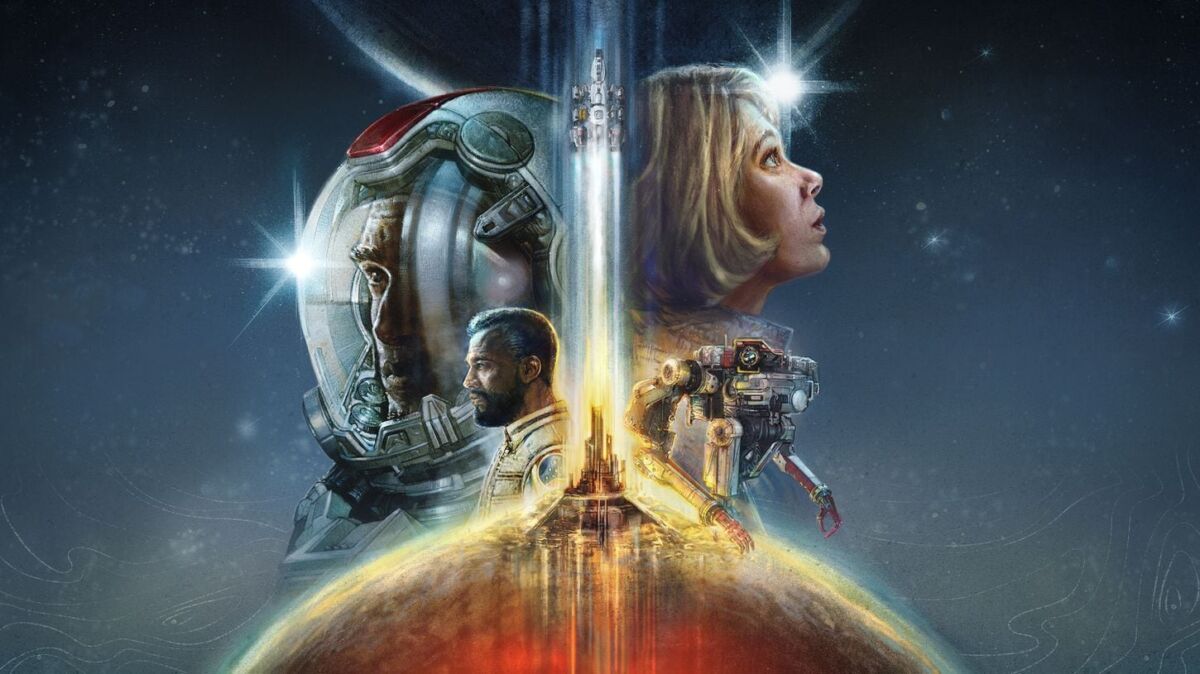 Developer: Bethesda Game Studios
Publisher: Bethesda Softworks
Platform(s): PC, Xbox Series X & S
Arguably the biggest game of the whole year, Starfield is a monumental release, even if only for the fact that it's the first new IP release from Bethesda in nearly 30 years. When a studio the size of Bethesda has spent decades putting out different versions of Fallout and The Elder Scrolls, or publishing games made by other studios like Deathloop, DOOM or Hi-Fi Rush, you have to take notice when they drop something brand new.
A space-faring RPG that reportedly boasts up to a thousand explorable planets, each with their own points of interest, missions and discoverables, Starfield sees you playing as a bold explorer, heading out into the wider galaxy and seeing what happens. There's every possibility that this could become the first proper system-seller for the Xbox Series X & S, as who could resist the idea of Fallout in space?
Eternights | September 12th, 2023
Developer: Studio Sai
Publisher: Studio Sai
Platform(s): PC, PS4, PS5
Trying to land a date can feel like an impossible task at the best of times, so imagine having to try and save the world as well. Talk about having the odds stacked against you, but that's the situation the protagonist of Eternights has found himself in. With a mysterious outbreak turning humans into power-hungry monsters, you and your team of misfits will have to lean on each other in order to survive, but life is about more than survival. Surely you can find love on the way too.
Taking inspiration from games like Persona, Eternights focuses heavily on social interactions and time management mechanics, as you'll build up relationships with your party to unlock new skills and abilities, while making decisions about whether to focus on training, dungeon crawling or relaxing. With deadlines for each area though, your decisions will begin to pile up, so make sure you choose wisely.
The Crew Motorfest | September 14th, 2023
Developer: Ubisoft Ivory Tower
Publisher: Ubisoft
Platform(s): PC, PS4, PS5, Xbox One, Xbox Series X & S
Despite being around for about a decade at this point, The Crew hasn't really managed to find a way to outshine the Forza Horizon series when it comes to open world racing, even though The Crew 2 added a cool wrinkle by allowing players to swap between cars, boats and planes seamlessly. Hopefully for racing game fans, The Crew Motorfest will prove that the third time's the charm for this series.
Instead of spreading the action across a miniaturised version of the United States, as was the case in The Crew 1 and 2, The Crew Motorfest transitions to the beautiful Hawaiian island of O'ahu. You'll be exploring beaches, volcanoes, jungles and cities with a collection of over 600 vehicles to choose from, and Ubisoft have promised that there will be an ever-updated series of playlists to enjoy, which could make this a genuine competitor for Forza Horizon's racing game crown.
Lies of P | September 19th, 2023
Developer: Round8 Studio
Publisher: Neowiz
Platform(s): PC, PS4, PS5, Xbox One, Xbox Series X & S
The story of Pinocchio might not seem like the first ballot pick for a Soulslike adventure, but try telling that to the madlads over at Round8 Studio, who have managed to turn the story of a puppet becoming a real boy into a dark fantasy tale with satisfying combat and creepy enemies. Pinocchio's nose might not get bigger when he lies in this version of events, but he'll definitely need the heart of a real boy if he hopes to survive.
Arriving at the city of Krat, Pinocchio finds a city that's currently being decimated by a plague of biomechanical monstrosities, with P's only course of action being to find his creator, Geppetto, in amongst all the chaos. The fast paced combat and difficulty of a Soulslike is front and centre here, but Lies of P goes the extra mile with a built-in "Lying System", which can change the outcome of the game depending on how you interact with NPCs.
Mortal Kombat 1 | September 19th, 2023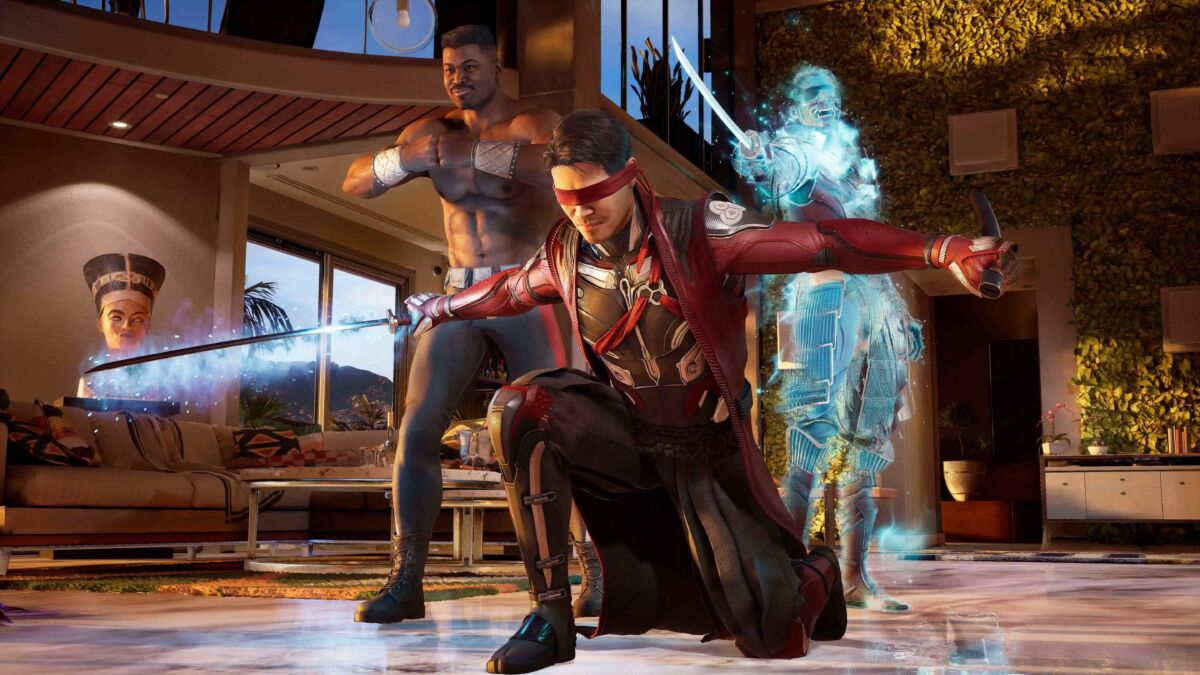 Developer: NetherRealm Studios
Publisher: Warner Bros. Games
Platform(s): PC, PS5, Xbox Series X & S, Nintendo Switch
It's not often that a fighting game finds a reason to reboot itself, with franchises like Street Fighter, Tekken and Guilty Gear continuing their canon for decades at this point, so the fact that Mortal Kombat has performed two reboots/sequels in about a decade is astonishing. MK (2011) was a retelling of the original trilogy, with new wrinkles twists, spawning a trilogy that concluded with Fire God Liu Kang creating a whole new universe in MK 11: Aftermath, with Mortal Kombat 1 serving as the result of that. Are you with us so far?
While Mortal Kombat 1 might feature a lot of familiar characters, like Scorpion, Sub-Zero, Kitana and Mileena, the stories and relationships between a lot of the characters have been completely overhauled, allowing for interesting new dynamics to emerge. Meanwhile, the gameplay has been upgraded heavily with the inclusion of Kameo Fighters, assist characters that help embolden player skill and expression during combos.
Party Animals | September 20th, 2023
Developer: Recreate Games
Publisher: Source Technology
Platform(s): PC, Xbox One, Xbox Series X & S
Gang Beasts has long been considered the ruler of the physics-based multiplayer brawler, though that hasn't stopped a number of other developers from trying to take a slice of the pie. On the surface, Party Animals might seem like its just more of the same, but with some key changes and improvements in the overall formula, Party Animals could be the next great multiplayer party game.
Party Animals features the typical Royal Rumble-esque format that sees players competing to be the last person standing on a variety of dangerous and trap-filled arenas, but there's a few bonus features that set Party Animals apart from the competition. Firstly, there's a large selection of weapons that add to the mayhem, while the characters on offer are so incredibly cute. Finally, the inclusion of various team and objective modes should keep the action fresh through multiple sessions.
Payday 3 | September 21st, 2023
Developer: Starbreeze Studios
Publisher: Prime Matter
Platform(s): PC, PS5, Xbox Series X & S
Few games have managed to capture the high stakes intensity of heisting quite like the Payday series has, so naturally Payday 3 looks like it'll be a shoo-in for one of the best co-op games of the whole year. If you can find 3 other ne'er-do-wells who are willing to get in, get paid and get out, Payday 3 will be a surefire hit for your gaming group, and considering that the game is dropping day one on Xbox Game Pass, it shouldn't be too hard to find comrades.
Payday veterans can expect more of the same action they've become accustomed to over the past decade, with improvements to the game engine and player movement (you can slide now like a cool guy), while newcomers will find a deep and engaging shooter that champions player choice. Do you want your heister to function like the hired muscle, the mastermind or the guy who actually secures the loot? It's all up to you, and your crew.
El Paso, Elsewhere | September 26th, 2023
Developer: Strange Scaffold
Publisher: Strange Scaffold
Platform(s): PC, Xbox One, Xbox Series X & S
Having to see your ex out in public can be quite awkward, so please spare a thought for one James Savage, the protagonist of El Paso, Elsewhere, as he travels to a motel out in the sticks of Texas to stop his vampire ex-girlfriend from finishing a ritual that'll bring about the end of the world. With Draculae mounting a supernatural army out in the desert, it's up to Mr Savage to go in guns blazing, even if that means dying in the process.
An indie shooter that's borrowing more than just a couple of inspirations from the classic Max Payne games, El Paso, Elsewhere sees Savage slow-mo shoot dodging his way through the various floors of this spooky motel. Of course, instead of shooting drug-addled gangsters or secret society goons, Savage is taking out skeletons, werewolves and other monsters, all looking to tear his throat out.
My Time At Sandrock | September 26th, 2023
Developer: Pathea Games
Publisher: Pathea Games, Focus Entertainment
Platform(s): PC, PS5, Xbox One, Xbox Series X & S, Nintendo Switch
We're deep in the midst of the cozy-gaming era, thanks to the runaway success of games like Stardew Valley and Animal Crossing: New Horizons, meaning we can expect plenty more gaming experiences about growing a little farm or other business in a quiet little town. To My Time At Sandrock's credit though, this addition to the cozy-gaming genre looks incredibly ambitious, making it one to watch.
A sequel to My Time At Portia, Sandrock follows much of the same steps as other farming sims, with your character being fresh in town to take over an ailing business. Along the way, you'll befriend the locals, defend the town from monsters and uncover some relics from the old world. Sandrock has been in early access on PC for over a year now, but September sees the game being released to a wider audience, with multiplayer to boot, so keep your eyes peeled for this.
EA Sports FC 24 | September 29th, 2023
Developer: EA Vancouver, EA Romania
Publisher: EA Sports
Platform(s): PC, PS4, PS5, Xbox One, Xbox Series X & S, Nintendo Switch
Typically around this time of year, we'll point to the annual EA football game and say "well, they're doing another one", while acknowledging that it probably won't be too different from the last one. This year is a bit different though, as it's the first EA football game to not feature the FIFA licence, so it'll be interesting to see how EA Sports FC 24 fares when it doesn't have the backing of FIFA behind it.
As for the gameplay, you can expect much of the same from EA Sports FC 24's modes, with Ultimate Team, Clubs and Volta making a return. EA has also allowed for cross-play across the same generation of consoles, meaning PS5, Xbox Series X & S and PC players can enjoy the online modes together. Even the Switch version has been revamped after several years of awful Legacy Edition re-releases, which is a win in and of itself really.
READ NEXT:  5 Biggest New TV Shows Of September 2023
Some of the coverage you find on Cultured Vultures contains affiliate links, which provide us with small commissions based on purchases made from visiting our site. We cover gaming news, movie reviews, wrestling and much more.