You better bring your pumpkins and skeletons, because October is finally here and that means it's finally spooky season. Of course, while that does mean there's a fine selection of horror games on offer for you to get your frights, there's also plenty of other games that those less inclined to hide behind the couch can also enjoy.
We've put together a list of the biggest new gaming releases of October 2021, though by no means is this list exhaustive, as there's also Demon Slayer: The Hinokami Chronicles, Darkest Dungeon 2, Solar Ash and Riders Republic, all of which are launching in the month of October. That being said, here's the 10 biggest new games of October 2021 you should be keeping an eye on.
Alan Wake Remastered | October 5th
Developer: Remedy
Publisher: Epic Games
Platform(s): PC, PS4, PS5, Xbox One, Xbox Series X | S
One of horror gaming's most iconic characters, and best dresser (that blazer/peacoat and hoodie combo is practical, yet smart), Alan Wake is finally returning as Alan Wake Remastered, an updated version of the classic third person horror shooter. The original game still stands as an entertaining thrill ride from start to finish, but if you needed a better reason to revisit Bright Falls, here's your answer.
Far from a simple updated version of the game, Alan Wake Remastered includes rebuilt character models, improved visuals and framerate along with all previously released DLC in one affordable package. If you've never played Alan Wake before, the Remastered Edition is basically a handwritten invitation to get involved. Just pray it's not written by Wake himself.
Super Monkey Ball Banana Mania | October 5th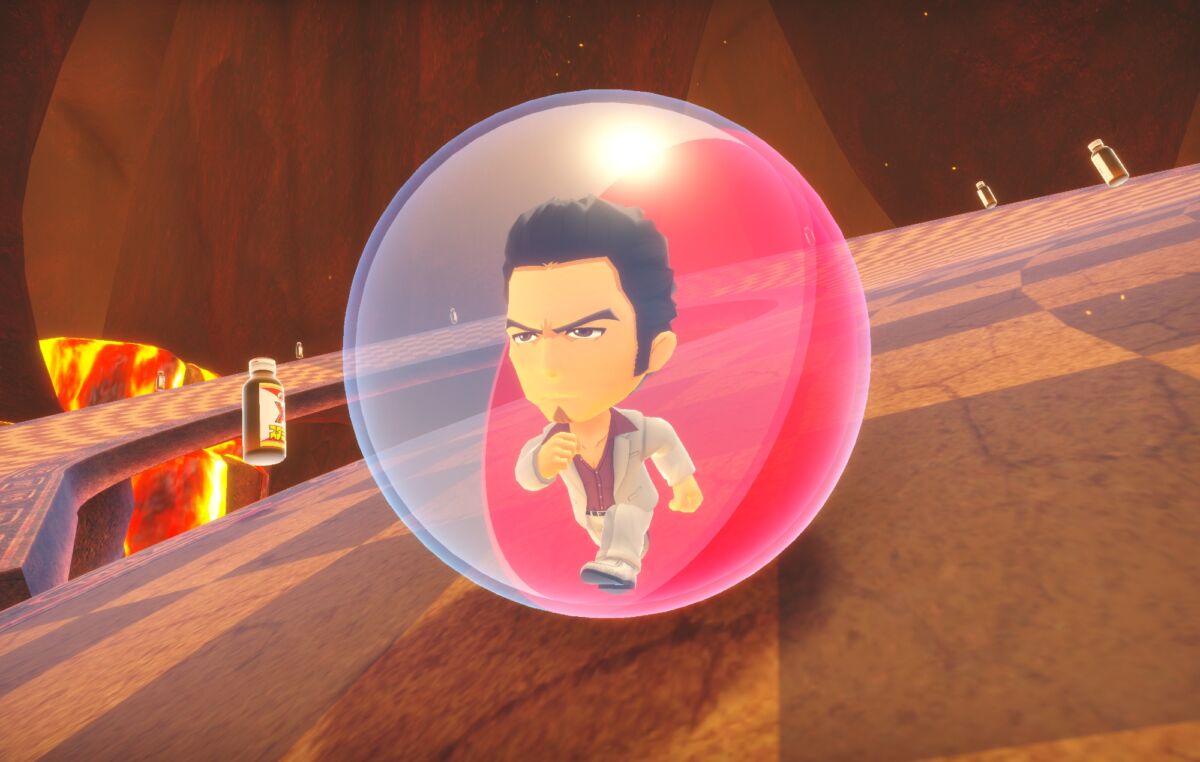 Developer: Ryu Ga Gotoku Studio
Publisher: SEGA
Platform(s): PC, PS4, PS5, Xbox One, Xbox Series X | S, Switch
Depending on if you buy the Digital Deluxe Edition or not, you'll have been playing Super Monkey Ball: Banana Mania for a few days already. These tiered release windows are a lot to wrap your head around, but that's another issue entirely. We're here to talk about Banana Mania, another update/remaster that aims to revitalise an aging franchise.
Super Monkey Ball is no stranger to HD re-releases, with Banana Blitz HD offering a new version of the decent Wii game, but Banana Mania is what fans have been waiting for. Compiling the best parts from the first three Monkey Ball games, while throwing in new modes and features too, Banana Mania could just be the best Monkey Ball game yet.
Moonglow Bay | October 7th
Developer: Bunnyhug Games
Publisher: Coatsink
Platform(s): PC, Xbox One, Xbox Series X | S
Sacking off your real world responsibilities to go fishing for a living sounds like the daydream of your da, but it's also the premise of Moonglow Bay, an absolutely lovely life sim that sees you opening a fishing shop in a small town. Unfortunately, the folks seem to believe that the waters are cursed, especially after your partner died at sea, so you've got to convince them otherwise.
With plenty of fish to catch, characters to meet and mythical creatures to deal with, you're going to have your hands full with Moonglow Bay for a long time, but there's an emotional story at the center that promises to keep you coming back for more. It's even on Game Pass, so if you're unsure if it'll be for you, you can give it a go without paying extra.
Far Cry 6 | October 7th
Developer: Ubisoft
Publisher: Ubisoft
Platform(s): PC, PS4, PS5, Xbox One, Xbox Series X | S, Stadia, Amazon Luna
Ubisoft's long-running FPS series has had more than six entries over the years, but Far Cry 6 might be its most high profile entry, thanks in no small part to the casting of talented, high profile actor Giancarlo Esposito in the role of main antagonist Anton Castillo. Given his villainous roles in the likes of Breaking Bad, The Boys and The Mandalorian, playing a Far Cry villain isn't exactly a surprising move.
Taking place in the fictional area of Yara, you control Dani, a rebel and guerrilla fighter looking to break Castilo's stranglehold on the populace, though if Far Cry 5 has taught us anything, it's that we should maybe be hesitant about overthrowing. It didn't go so well last time.
With tonnes of weapons, allies and opportunities for destruction, Far Cry 6 looks like the same brainless fun that the other games were. Nothing wrong with that.
Metroid Dread | October 8th
Developer: Nintendo, Mercury Steam
Publisher: Nintendo
Platform(s): Switch
Metroid fans have been waiting for their time in the sun for a while, with the rumoured Metroid Prime Trilogy port for the Switch and Metroid Prime 4 seemingly never happening at this point. However, Nintendo has hooked fans up with Metroid Dread, a return to the classic 2D adventuring that follows on from the events of Metroid Fusion.
Dread has been in the works for a while, originally conceived as a DS sequel to Fusion where Samus is trying to hunt down the X parasite. Unfortunately, there's a bunch of robots who seem to have gone off the deep end, making life difficult for the galaxy's greatest bounty hunter. If anyone can survive though, it's Samus.
Back 4 Blood | October 12th
Developer: Turtle Rock
Publisher: Warner Bros.
Platform(s): PC, PS4, PS5, Xbox One, Xbox Series X | S
With a name that sounds like Left 4 Dead's non-union equivalent, you'd be forgiven for thinking that Back 4 Blood was just a straight rip-off of the classic zombie horde shooter formula, and in some ways it is. Considering the fact that both games are products of Turtle Rock, all Back 4 Blood is is a refinement on the developer's earlier work. This is Left 4 Dead, but with even more to offer.
Perhaps the most interesting addition to Back 4 Blood's repertoire is the card system, which allows players to build a deck of perks that can be utilised during a game. Players pick one from a random selection of these perks at the start of a level, with players becoming more powerful after completing more levels. With both co-op and versus modes, Back 4 Blood should offer plenty of fun for everyone.
The Good Life | October 15th
Developer: White Owls
Publisher: White Owls, Playism, Active Gaming Media
Platform(s): PC, PS4, Xbox One, Switch
Far from being an old British sitcom, The Good Life is SWERY's latest weird adventure, and it looks equal parts charming and daft. It's on brand, then. Playing as investigative journalist Naomi Hayward, you move from New York to the quaint little British town of Rainy Woods. If nothing else, SWERY's got Britain nailed right there on just the name alone.
Unfortunately, not all is right in the town of Rainy Woods, as Naomi discovers that the townspeople have the ability to transform into cats and dogs, something Naomi also learns to do. On top of that, there's a murder mystery to solve, and you have to cobble together enough coins to actually live your life here in this new town. That's a lot of plates to spin, but The Good Life could be a real winner.
The Dark Pictures Anthology: House of Ashes | October 22nd
Developer: Supermassive Games
Publisher: Bandai Namco
Platform(s): PC, PS4, PS5, Xbox One, Xbox Series X | S
The Dark Pictures Anthology has built itself a niche for telling strange yet compelling horror stories driven by player agency. It's what you'd expect from a development team that brought us Until Dawn, and House of Ashes looks to offer more of the same action for those looking for it. If nothing else, it's a worthwhile, seasonal appropriate choice.
Set during the Iraq War, which is a bit of a contentious premise, you control 5 characters, swapping at different points, as you all find yourselves trapped in an underground Mesopotamian temple, stalked by creatures looking to tear their throats out. The camera system has been overhauled, allowing full 360 degree control, which should make exploring the temple and surviving its various nasties that much easier.
Marvel's Guardians of the Galaxy | October 26th
Developer: Eidos-Montreal
Publisher: Square Enix
Platform(s): PC, PS4, PS5, Xbox One, Xbox Series X | S, Switch
News of another big budget Marvel game from Square Enix might set alarm bells ringing for some players, especially after the debacle that was Avengers, but Guardians of the Galaxy looks like the complete opposite of everything that Marvel's Avengers is. Instead of a live service, never-ending fart noise, Guardians of the Galaxy is a straight up RPG inspired by Mass Effect. You love to see it.
Instead of playing as different individual members of the Guardians, you control Star-Lord as he attempts to lead the team against a threat that could wipe out civilisation in the galaxy. No pressure or anything. While you don't control the other members, you can customise their looks and issue orders, making you feel like a leader.
A dick, but a leader nonetheless.
Age of Empires 4 | October 28th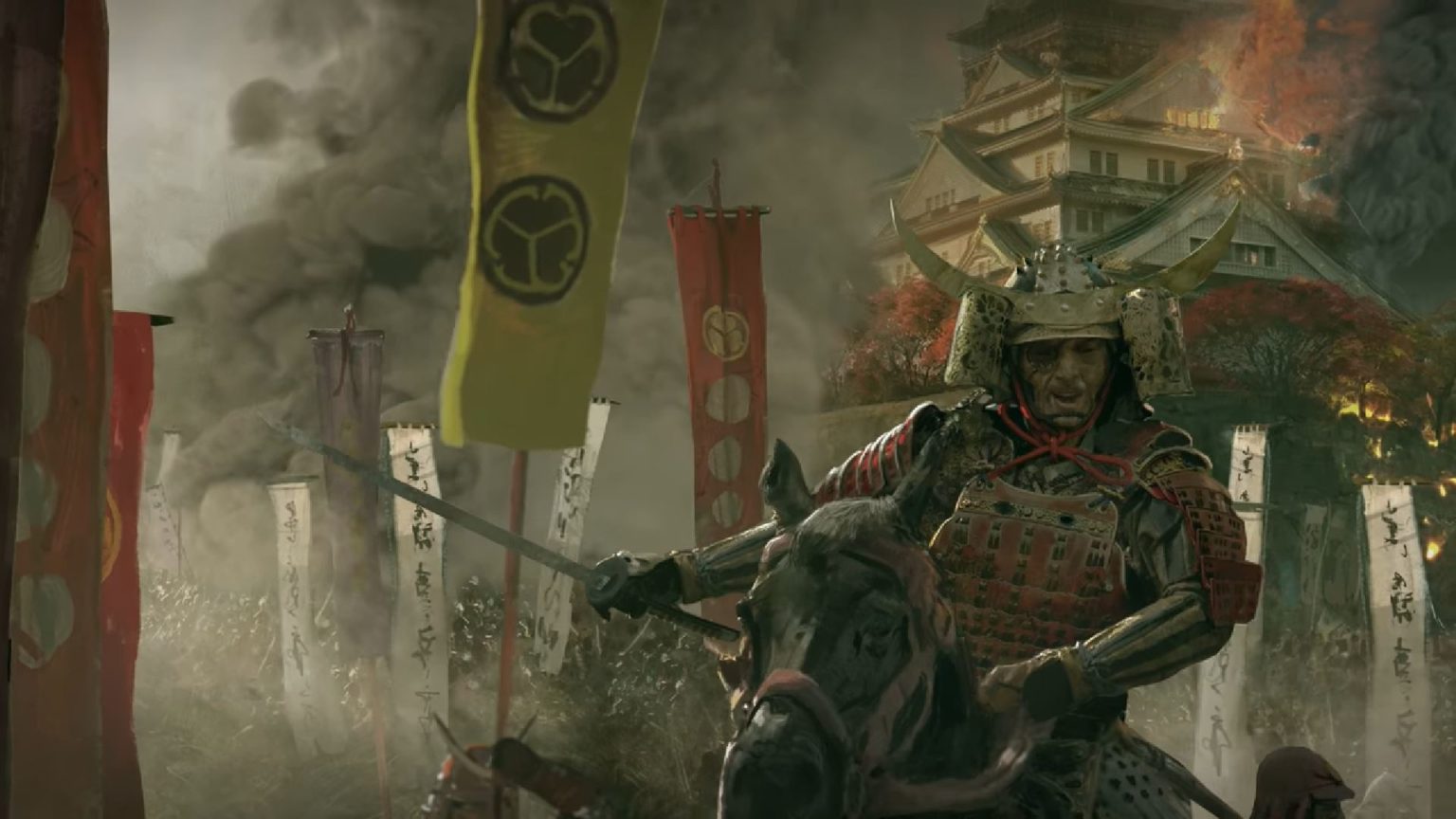 Developer: Relic Entertainment, World's Edge
Publisher: Xbox Game Studios
Platform(s): PC
One of the grandfathers of the strategy genre, it felt like a long time since the last proper Age of Empires release, but with the fourth installment just a few weeks away, there's never been a better time to dive back into history.
Taking place in the Middle Ages, you'll control different empires like the English, the Mongols, the French and others, and complete four different campaigns focused on different times and conflicts in history.
With the franchise lasting for years at this point, Age of Empires 4 includes a full tutorial mode alongside the campaigns to allow new players to get up to speed. Considering it'll launch on Xbox Game Pass for PC to boot, you may as well give it a try (if you can run it on your PC, anyway).
Mario Party Superstars | October 29th
Developer: NDCube
Publisher: Nintendo
Platform(s): Switch
It feels like Nintendo has finally hit on what the player base have wanted them to do for a long time now, and that's to make Mario Party playable online. An update earlier this year made Super Mario Party more online friendly, allowing players to compete on boards online and not just minigames, but Mario Party Superstars launches with those features. They've finally learned.
A greatest hits collection for Mario Party, Superstars includes a number of classic boards and minigames, all updated to play on the Nintendo Switch. Mario Party Superstars feels like a careful curation of what people love about the series, but with Nintendo adopting post-launch patches and content on a more regular basis (heck, Mario Golf has free post-launch content), fingers crossed the same will be true of Mario Party Superstars.
READ NEXT: Ranking The Kingdom Hearts Games From Worst To Best
Some of the coverage you find on Cultured Vultures contains affiliate links, which provide us with small commissions based on purchases made from visiting our site. We cover gaming news, movie reviews, wrestling and much more.