It seems like almost every week, there's a new must-play game popping out, and it's easy to feel a bit stressed out by the onslaught of new games as our backlogs continue to grow. It's with this spirit in mind that we've cobbled together a list of the best short games for you to rip through.
Don't get us wrong, too many good games to play is a great problem to have. After all, old codgers like me could tell you about the old days where sometimes we waited months between top-tier games. However, we all deserve a break from the 50-hour, AAA grind once in a while, and that's where our list comes in handy.
Below you'll find a pile of the best short games for you to try, most of which can be finished in a single afternoon or evening. Bear in mind that all games list for PS4 and Xbox One will also work on PS5 and Xbox Series X | S thanks to backwards compatibility.
The Best Short Games
20. Plug & Play
Developer: Mario von Rickenbach, Michael Frei
Publisher: Etter Studio
Platform(s): PC
Length: 12 minutes
Almost certainly the shortest game on our list; Plug & Play is still worth a look, especially if you can catch it on sale. Essentially a 20-minute interactive animation, Plug & Play tasks you with solving mostly simple puzzles as you watch the madness unfold between many sexually charged creations.
Yes, you read that right, the plug and the socket are basically, erm, we're sure you get it. In any case, it's the elaborate nature of the animation and bizarrely surreal lengths that Plug & Play goes to with the eerie analogies that make it worth playing through at least once.
19. Three Fourths Home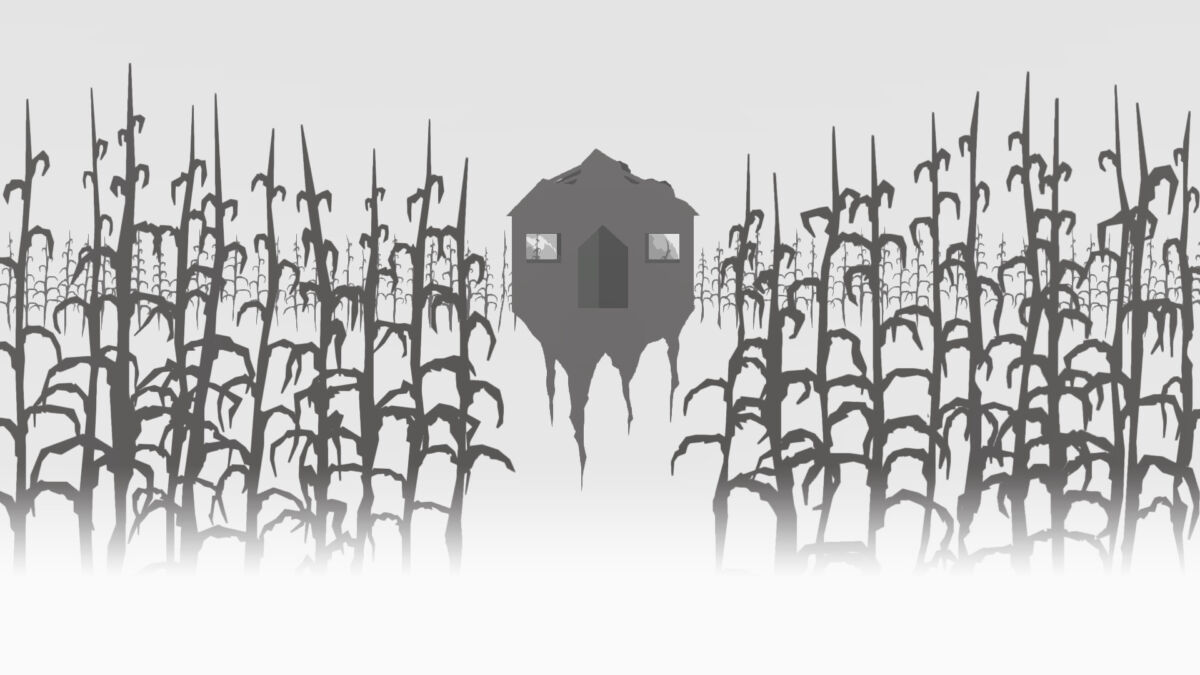 Developer: (bracket)games
Publisher: Digerati
Platform(s): PC, PS4, Xbox One, Switch, Vita
Length: 1 hour
Three Fourths Home is the kind of game you want to tuck in with on a cold winter night. Following the drive home through Nebraska of our protagonist, Kelly, Three Fourths Home is a visual novel that's more about experiencing the story as it unfolds through phone calls and announcements on Kelly's car radio than any grand statement.
As a storm rages and you get to know Kelly's family through their phone calls, Three Fourths Home unfolds snapshots of lives lived and never overstays its welcome, making it an easy recommendation for any best short games list.
While the gameplay mainly involves holding down the throttle for the car and multitasking, Three Fourths Home is still compelling enough to make you care about Kelly, her family, and her destination.
18. Donut County
Developer: Ben Esposito
Publisher: Annapurna Interactive
Platform(s): PC, PS4, Xbox One, Switch
Length: 2 hours
Maybe the silliest game on this list, Donut County features a talking raccoon and his human best friend dealing with the ramifications of a hole that is slowly eating everything in their town.
You control the hole, enlarging it with each object it swallows until it's big enough to start choking down entire buildings. The story is told unconventionally by the survivors, who are huddled in a series of caverns below the town after the hole has already consumed them.
While this might sound like kind of a bummer, Donut County is light enough in its tone that somehow you just know everything is going to be alright in the end.
17. Pony Island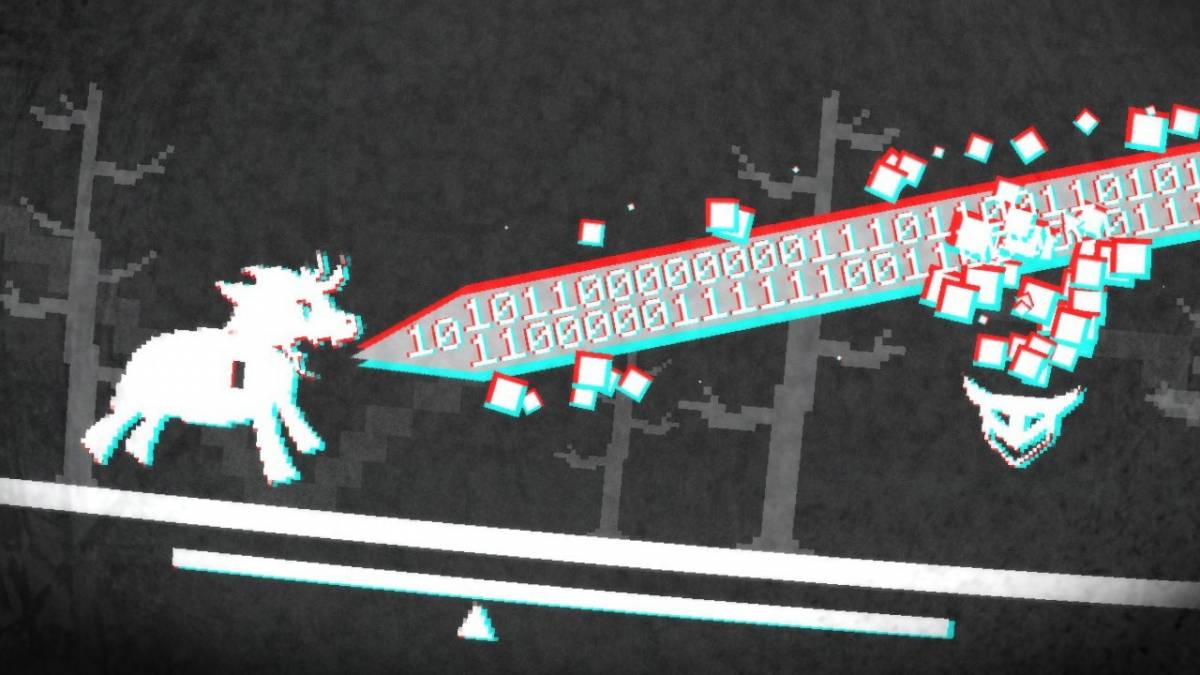 Developer: Daniel Mullins Games
Publisher: Daniel Mullins Games
Platform(s): PC
Length: 2-3 hours
Another decidedly bizarre entry, Pony Island frames itself as a simple arcade game at first, before diving into the weirdness to come.
As the player soon comes to realize, the Pony Island arcade machine is either haunted or corrupted and as you're pulled into the device to fix it, the game leans in hard to a meta context.Soon, you'll be playing through glitched-out levels, reordering the code to make the game run properly, and confronting the spirits that purportedly occupy the machine.
It's a totally whacked-out experience, but the unbridled craziness and uniqueness of Pony Island is part of its distinct appeal.
16. VVVVVV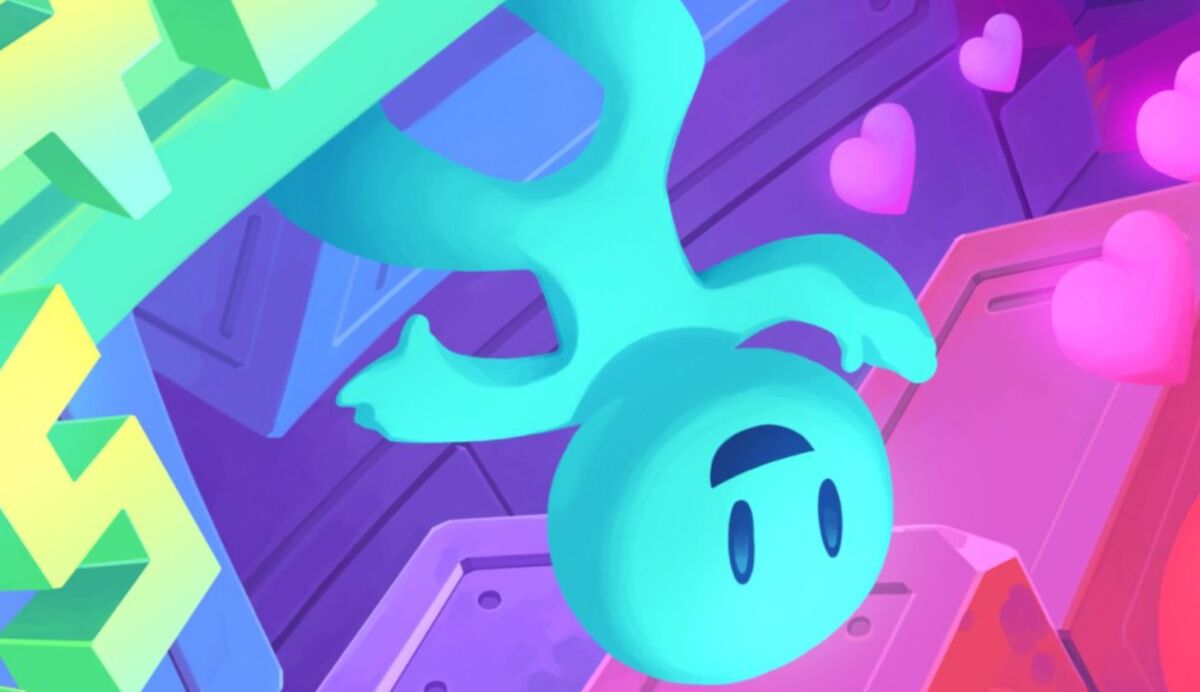 Developer: Terry Cavanagh
Publisher: Terry Cavanagh
Platform(s): PC, PS4, Vita, Switch, 3DS
Length: 2-3 hours
In terms of basic execution, VVVVVV is probably the most accessible game on this list to sum up. When six intergalactic explorers (all of whom share V as the first letter of their names) crash land on an alien planet, it's up to you to find your lost crewmates and see them safely back to the ship.
Helping you along the way is your gravity-flipping ability, which you use in place of jumping. The nuance of the game is when and how you use this power, as an instant death is always right around the corner.
A simple but effective adventure, VVVVVV may seem simple, but nabbing all of its collectibles is a serious challenge to be sure.
15. Papers, Please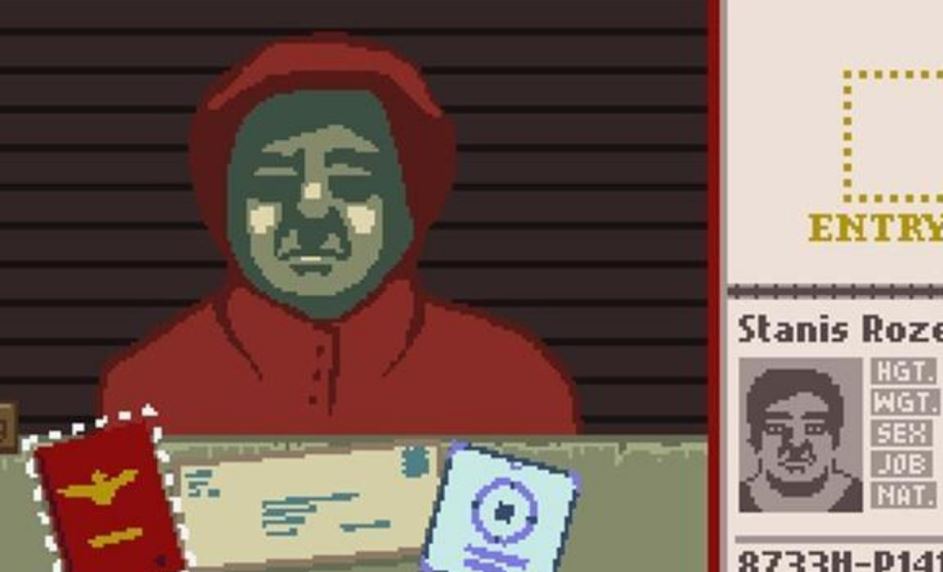 Developer: Lucas Pope
Publisher: 3909
Platform(s): PC, Vita, iOS, Android
Length: 4-5 hours
Few games are able to challenge you morally to the degree that Papers, Please does. Casting you in the role of a border guard for a fictional European nation, Papers, Please tasks you with either turning away or granting entry to a host of downtrodden yet hopeful immigrants.
The real challenge is whether you want to let the rules slide in order to allow people into the country on moral grounds. Doing so will ease your conscience, but it will also lower your payments, making it harder to take care of your own loved ones.
With over twenty possible endings and a game that can be over in less than an hour or last for several, Papers, Please is really what you make it.
14. That Dragon, Cancer
Developer: Numinous Games
Publisher: Numinous Games
Platform(s): PC, iOS, Android
Length: 2 hours
While there are certainly some other emotionally charged entries on our list of the best short games, That Dragon, Cancer is easily the most draining and harrowing of the bunch. For that reason, some players might wish to skip this one, and if that's the case, no hard feelings.
Ostensibly a game created by mourning parents to commemorate their journey through cancer with their young son, That Dragon, Cancer puts you through the absolute ringer as you see the terrible struggle through multiple members of the family, including the young boy himself.
It's a tough game to play but also well worth your time, just as long as your emotional equilibrium can handle something so troubling.
13. Limbo
Developer: Playdead
Publisher: Playdead
Platform(s): PC, PS4, PS3, Xbox One, Xbox 360, Switch, Vita, iOS, Android
Length: 3 hours
One of the first big indies to break out during the Xbox 360 Arcade days, Limbo put independent, digital-only games on the map in a very big way.
In Limbo, you follow a young boy searching for his sister in a dark and sinister forest. As you solve puzzles and avoid danger, every move brings you one step closer to your goal. However, what really sets Limbo apart is its delightfully macabre style and design. For example, to pass a giant spider early on, you must tear its legs off.
This notion applies to character deaths and the look of each level, in turn offering a child-like take on nastiness and violence more akin to Tim Burton or Charles Addams than any real horror.
12. To the Moon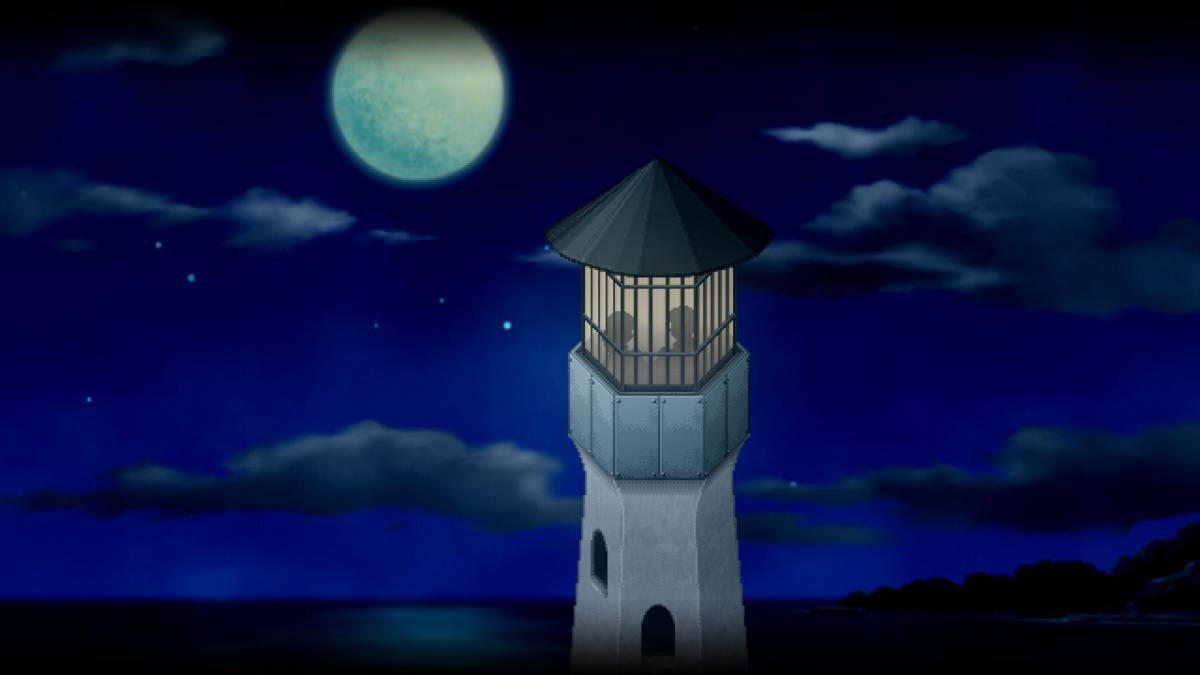 Developer: Freebird Games
Publisher: Freebird Games
Platform(s): PC, Switch, iOS, Android
Length: 4 hours
Another heartbreaker for our best short games list, To The Moon sets you as a futuristic scientist tasked with implanting happy memories into the heads of dying patients. Built with the RPG Maker engine, To the Moon offers a charming yet straightforward 16-bit style that fits its whimsical storytelling to a tee.
As you play through your patient's old memories, you'll find yourself healing his psychological wounds, mending his trauma, and ultimately filling his mind with the happiness that will allow him to die in peace.
It's a touching and often sad experience, but when the credits roll, we're sure you'll agree it was worth losing a bit of salt over.
11. A Short Hike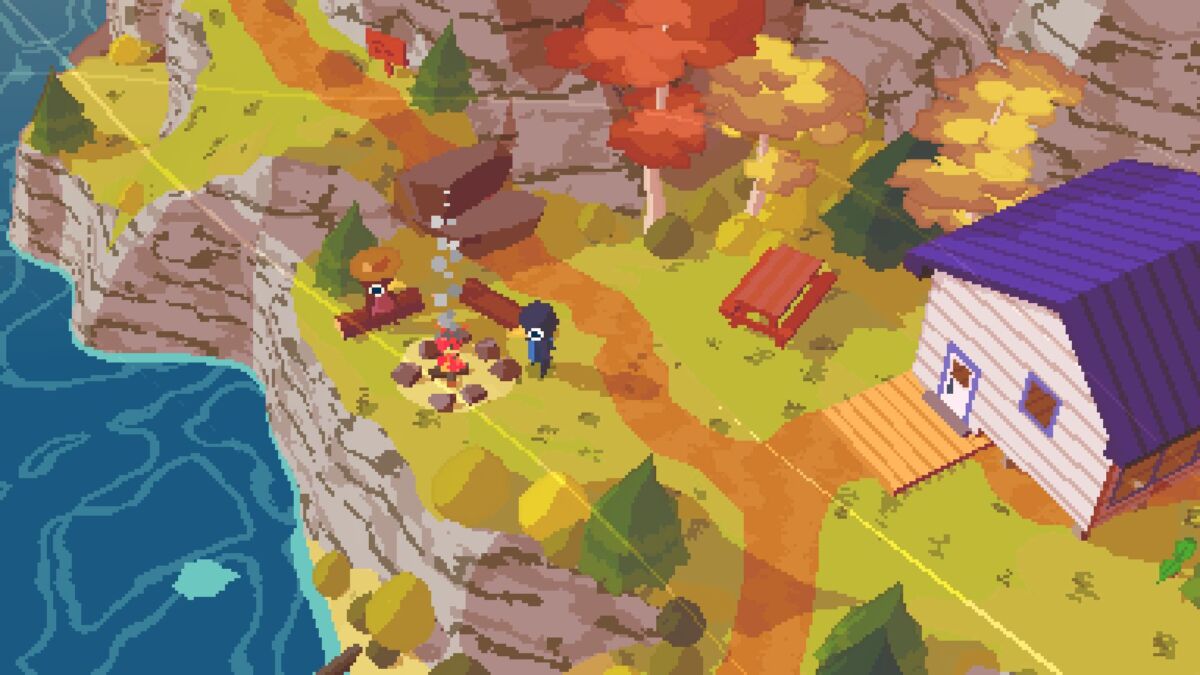 Developer: adamgryu
Publisher: adamgryu
Platform(s): PC, PS4, Xbox One, Switch
Length: 1-2 hours
A Short Hike is a beautiful little gem of a game and one of the newest entries to the list.
Set in a national park, you take on the role of Claire, an anthropomorphic bird who is hoping to reach a nearby peak for an important phone call. As she runs, climbs, and jumps her way along the trail, she will meet many other characters, some with the same goal as her and others at the park for different reasons entirely.
You can choose to help these characters at your leisure or simply rush headlong to the peak and come back to them later. There's no wrong way to play, and skipping stuff early on doesn't lock you out from it later. This makes A Short Hike the perfect leisure game and one that will almost certainly relax you as a fringe benefit just for playing through it.
10. Hotline Miami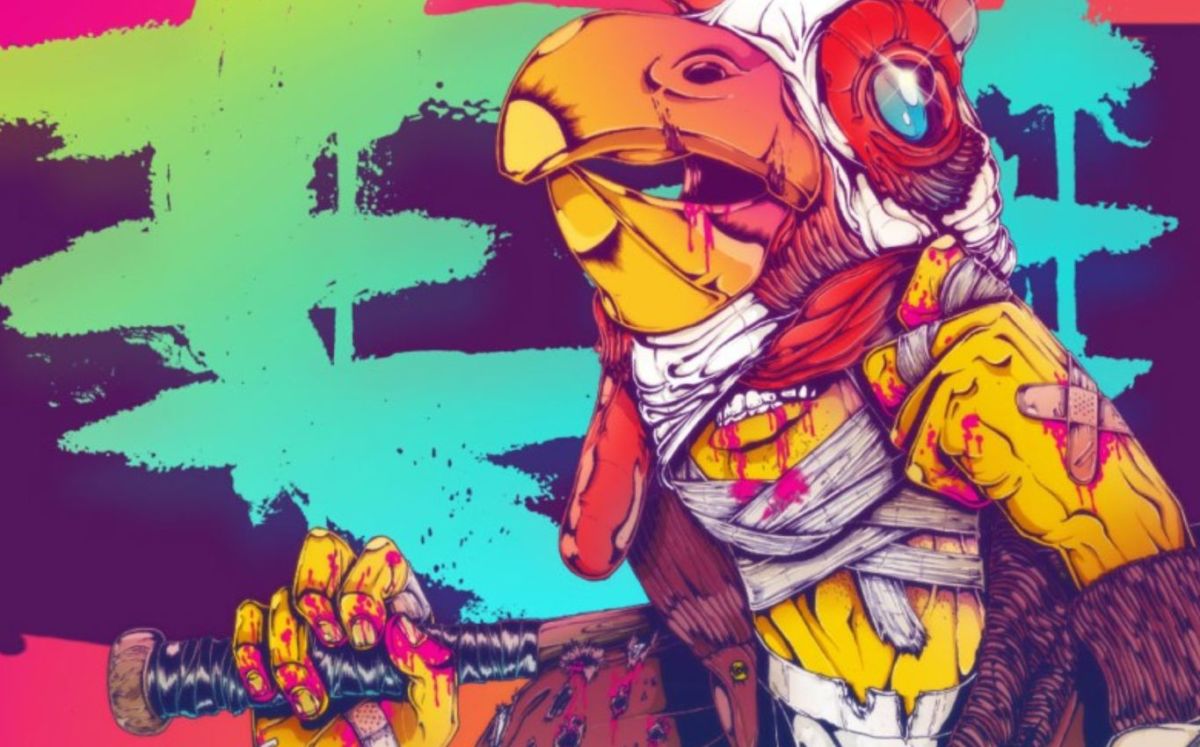 Developer: Dennaton Games
Publisher: Devolver Digital
Platform(s): PC, PS4, PS3, Xbox One, Switch, Vita, iOS, Android
Length: 4-5 hours
Here's where things might get a bit dicey. Technically, if you adapt to Hotline Miami and learn how to play it well, it can be a short game. However, if you're slow on the uptake, this one might take a while to get through. In any case, the addictive gameplay and head-bopping soundtrack will keep you playing even if you're grinding your teeth at how many deaths you're racking up.
A top-down, 2D shoot-em-up, Hotline Miami tasks you with kicking down doors, entering rooms, and killing everyone as quickly and precisely as possible. Sandwiched between this simple concept is a disturbing tale of violent fantasy that unfolds cryptically throughout the game.
Hotline Miami might be a tough as hell bloodbath, but it's still well worth the effort to master.
9. Her Story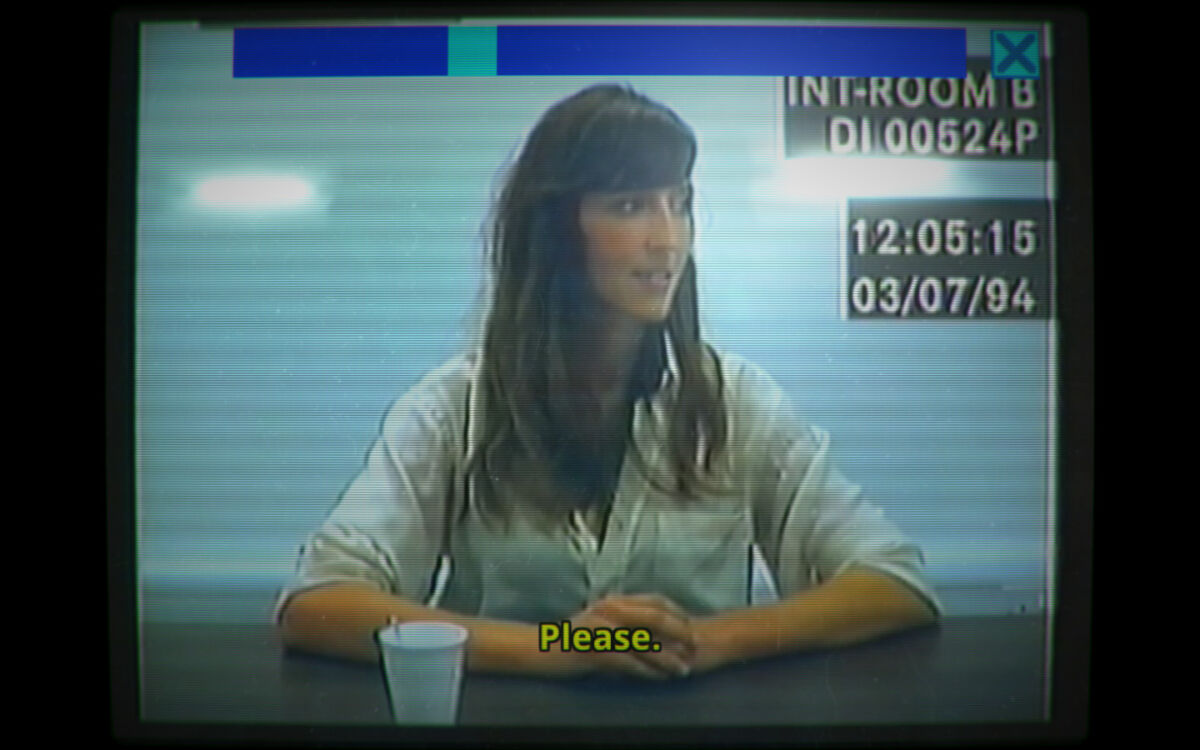 Developer: Sam Barlow
Publisher: Sam Barlow
Platform(s): PC, iOS, Android
Length: 2-3 hours
Some experiences are so out there that they seem to question the very idea of what a video game can be. Her Story fits nicely into this category.
In Her Story, you explore the computer files of a suspect in a murder case, watching videos, looking through notes, and trying to piece the truth together as you go.
Since you unlock files at random, through a search bar, you'll receive information out of chronological order and be forced to make of it what you will. Beware, because this one will turn you into a real-life conspiracy nut — people may find you drawing thread lines between sticky notes on a map before you're through.
In all seriousness, though, this is the charm of Her Story. It might not be for everyone, but it's absolutely one of a kind.
8. The Stanley Parable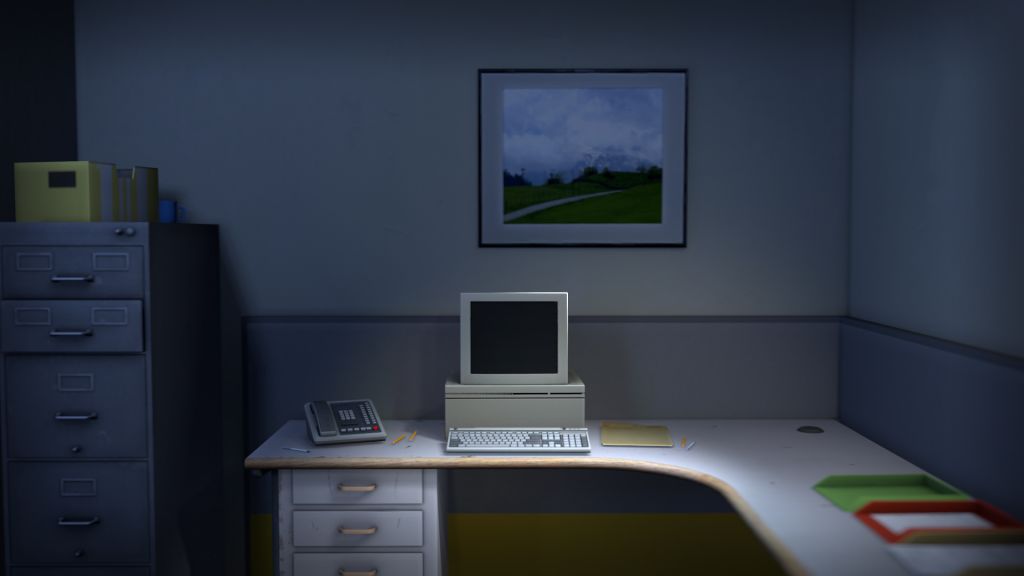 Developer: Galactic Cafe
Publisher: Galactic Cafe
Platform(s): PC
Length: 1-2 hours
Like a few other games on this list, how much you get out of The Stanley Parable largely depends on how much you put into it. With over a dozen possible endings, The Stanley Parable changes and grows based on every decision you make, much to the chagrin of its uptight narrator.
Starting in an office building, The Stanley Parable unfolds differently depending on how thoroughly you follow the path the narrator sets out for you or how recklessly you disregard it.
Brimming with wit and charm, The Stanley Parable is a game you can complete in as little as ten minutes, but every playthrough will show you new and exciting changes to the story.
7. Undertale
Developer: tobyfox
Publisher: tobyfox
Platform(s): PC, PS4, Xbox One, Switch, Vita
Length: 5-6 hours
While most of the games on this list bring something novel to the medium that makes them stand out, Undertale might be the smartest in terms of its original concept.
Though on the surface it looks like any other throwback RPG, what makes Undertale stand out is that it encourages you not to kill your enemies but to reason with them instead.
For this reason, Undertale has wormed its way into the hearts of many and is almost universally praised. Though a more cold-hearted player might choose to simply kill everything and get things done as quickly as possible, the game will adapt to either play method, with different outcomes for your adventure depending on how you choose to play.
6. Journey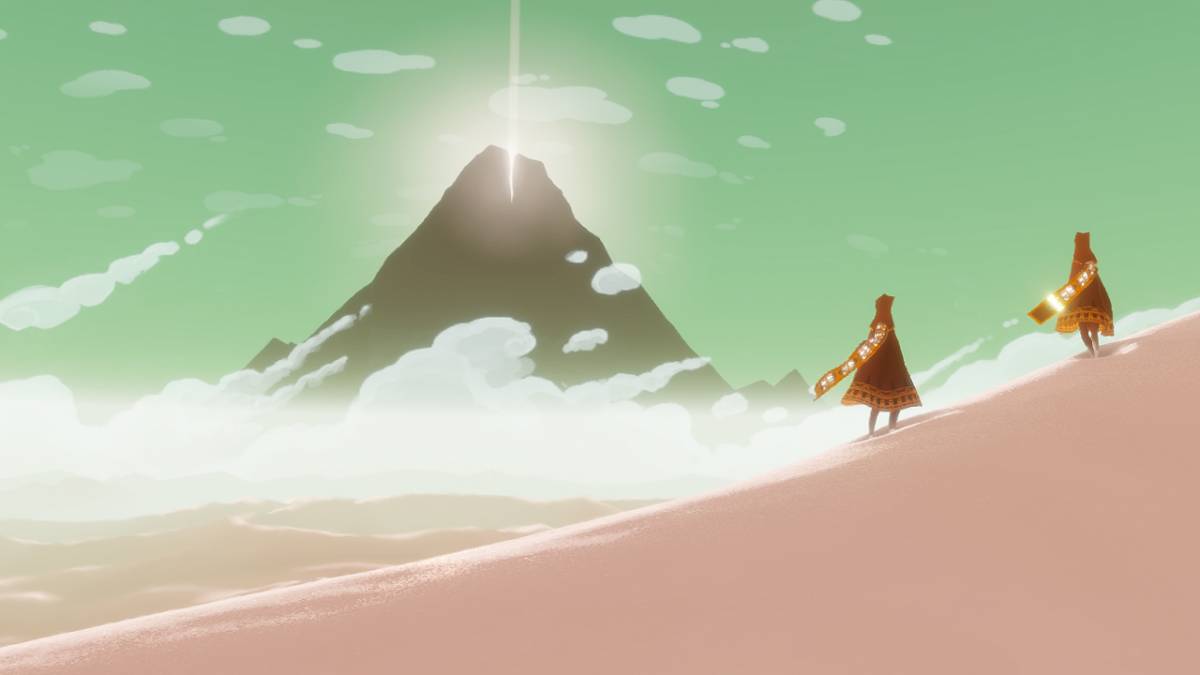 Developer: thatgamecompany
Publisher: Sony Computer Entertainment
Platform(s): PC, PS4, PS3, iOS, Android
Length: 2 hours
Journey is another bold experiment in gaming from thatgamecompany, who previously made Flow and Flower. The ethos of their older titles were carried through to Journey, meaning that the game features no combat or violence of any kind. You simply take on the role of a nameless traveler moving through the desert toward an uncertain destination.
How to play and where to go are communicated exclusively through audio and visual cues. However, if you're struggling, Journey's multiplayer will help you find your way.
A unique play system allows you to see and follow the actions of other players, which will not only give you clues about your goals but also create a world where no two players will have the exact same experience.
5. Portal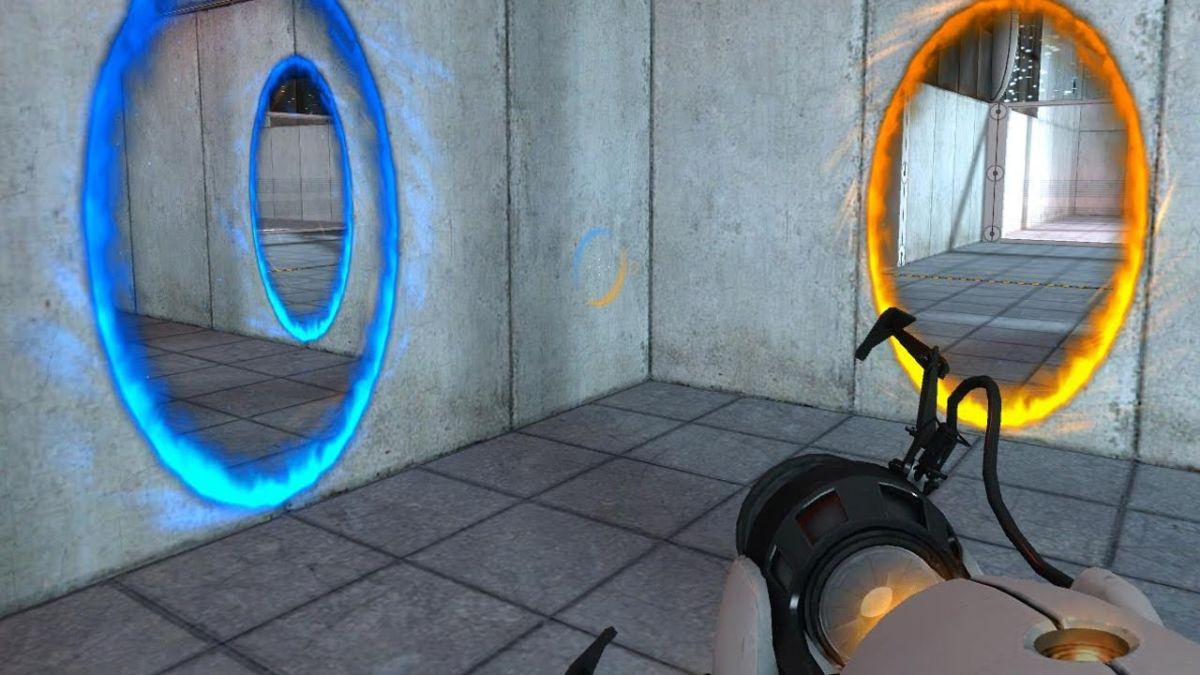 Developer: Valve
Publisher: Valve
Platform(s): PC, PS3, Xbox 360
Length: 3 hours
We're just going with one experiment after another, huh? Originally developed as an inclusion for Valve's The Orange Box, Portal has since grown in popularity so significantly that it was sold separately and even spawned a sequel.
The player takes on the role of Chell here as she tries to escape from a scientific facility using only a portal gun. Menaced by a charming yet dangerous AI, Chell must utilize her portal gun in increasingly challenging ways if she hopes to escape confinement and see the outside world.
Though there are some real brain-busters in Portal, the game is designed effectively enough that most can be solved through simple experimentation, making it a very rewarding experience.
4. Sayonara Wild Hearts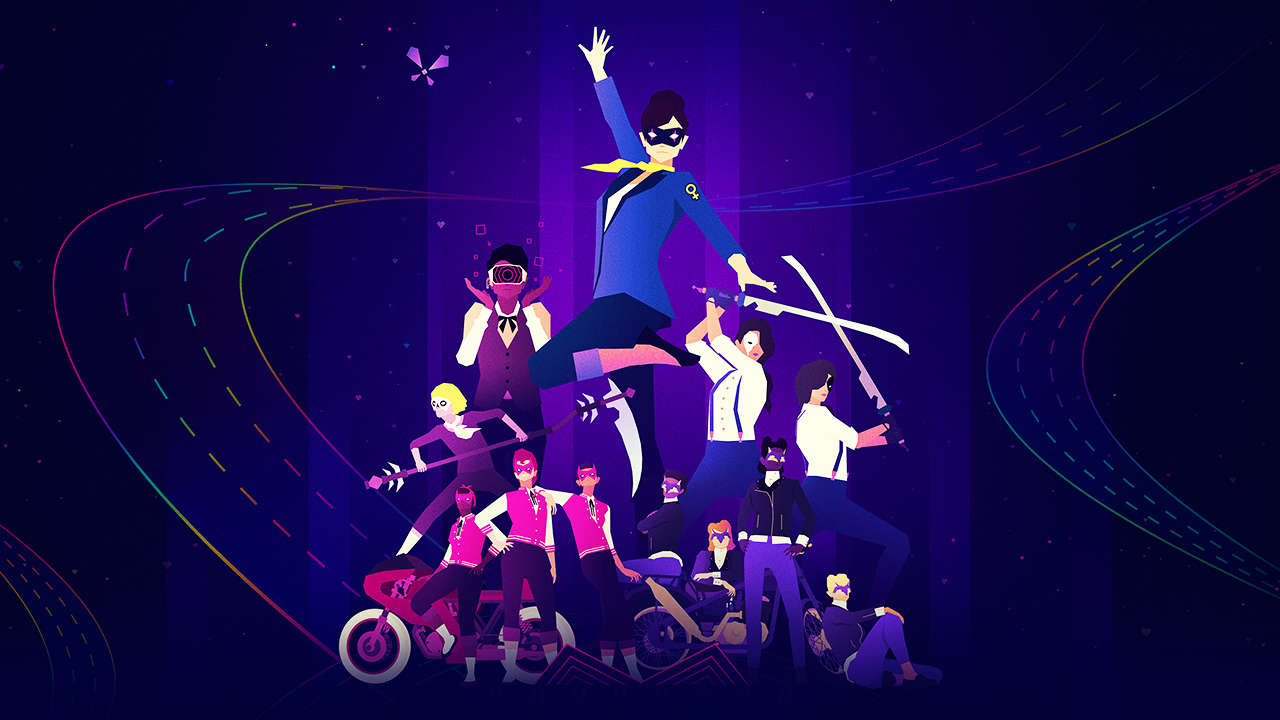 Developer: Simogo
Publisher: Annapurna Interactive
Platform(s): PC, PS4, Xbox One, Switch
Length: 1-2 hours
Some of the best short games are easy to finish but hard to master. Sayonara Wild Hearts is absolutely one of these.
A high concept rhythm action game, Sayonara Wild Hearts uses a breakup as fuel to create a neon-drenched fantasy world of giant robots, motorcycle chases, and dragon-slaying adventure.
Further, the incredible soundtrack is synced up so perfectly to the level design that replaying sections, or even entire levels, never feels like a chore. Lastly, the big swings the game takes in terms of changing up the structure and style of its levels means you really never know what you're going to get.
It's a wild ride and totally worth your while.
3. Furi
Developer: The Game Bakers
Publisher: The Game Bakers
Platform(s): PC, PS4, Xbox One, Switch
Length: 4-5 hours
Great boss rush modes are few and far between and excellent boss rush games are even rarer. Furi is the exception that proves the rule, a game with mechanics so tight and bosses so well-designed that you will want to play each fight over and over in order to best them all.
Thanks to a pulsing synth soundtrack and the mysterious story of an intergalactic prisoner trying to escape his captors, Furi is non-stop fun, particularly if you're in for a challenge.
With influences as wide-ranging as Metal Gear Solid, Dark Souls, Mega Man, and Ninja Gaiden, Furi still feels like its own breed at the end of the day, and that's what makes it so special.
2. Gone Home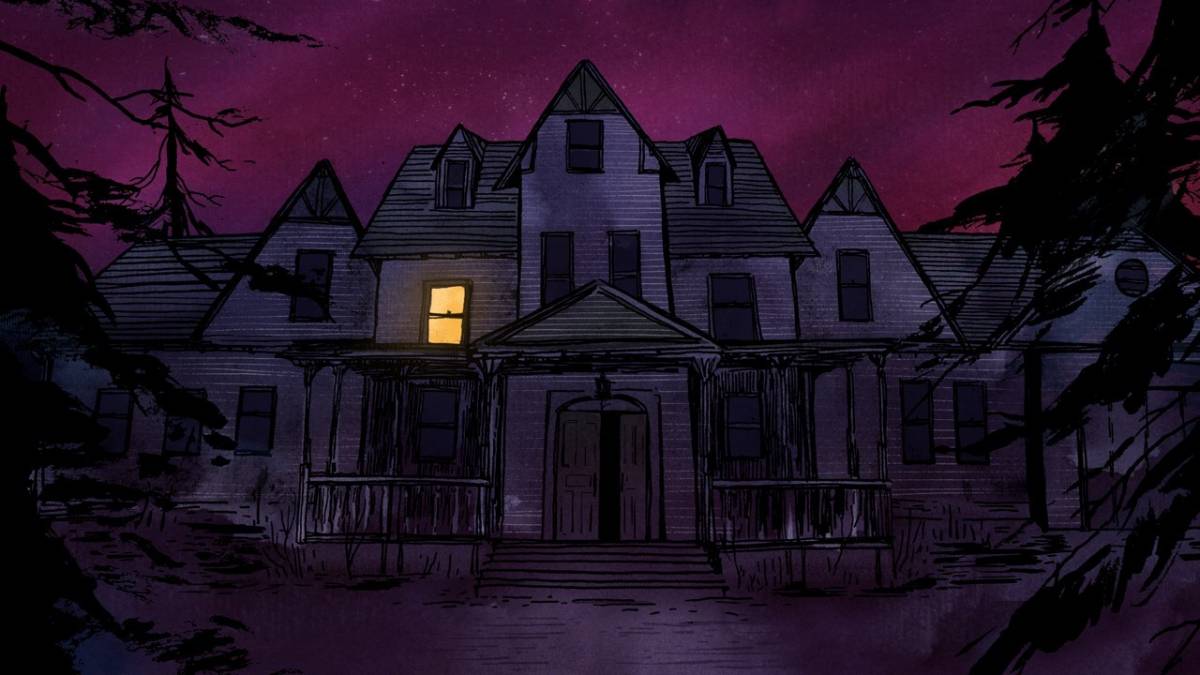 Developer: Fullbright
Publisher: Fullbright
Platform(s): PC, PS4, PS3, Xbox One, Xbox 360, Switch, iOS, Android
Length: 2 hours
What puts Gone Home near the absolute top of the heap in terms of best short games is that it feels so lived in and true to life.
Focusing on Katie, a college student who is returning home after some time abroad, Gone Home asks you to enter a house you've never been in to learn the truth about your family.
There is a chill to the experience that is undeniable, as you often feel like a burglar exploring a house that isn't yours. While you do occasionally find a creepy artifact or catch a flickering light in your peripheral vision, Gone Home is ultimately a normal story about normal people told exceptionally well, and for that unconventional reason, it stands out from the rest of the bunch.
1. What Remains of Edith Finch
Developer: Giant Sparrow
Publisher: Annapurna Interactive
Platform(s): PC, PS4, Xbox One, Switch
Length: 2 hours
The walking simulator genre has taken a lot of guff over the years, but What Remains of Edith Finch shrugs those criticisms off with confidence and panache.
Using the format to put players in the wildly different perspectives of a sea monster or a helpless baby, the game uses the limitations of the genre as fuel for its mission statement.
Taking you through the story of the seemingly cursed Finch family, What Remains of Edith Finch celebrates the joy of life even as it mourns the pain and grief that accompany death.
It's a beautiful experience, equal parts heartbreaking and uplifting, and we guarantee you've never played anything like it.
READ NEXT: The Best Indie Games of All Time
Some of the coverage you find on Cultured Vultures contains affiliate links, which provide us with small commissions based on purchases made from visiting our site. We cover gaming news, movie reviews, wrestling and much more.