Let me preface this article by saying that men and women don't necessarily have varying tastes when it comes to romance movies. Movie preferences are quite subjective, so the films on this list may appeal to you (or not) regardless of gender.
To write this article, I had to dip into resources I had at hand, namely Twitter and the guys I know. Even random colleagues were not spared from my relentless need to know their favourite romance movie. I made sure to include some enduring favourites, but also have some recent underrated picks that I think you can enjoy, even if romance isn't usually your thing. Here, then, are the best romance movies for guys.
1. Edward Scissorhands (1990)
Director: Tim Burton
After Timothée Chalamet's Edgar Scissorhands commercial, it is only apt that we bring Edward Scissorhands back into conversation again.
This is one of my favourite performances from Johnny Depp, who brings much depth and complexity to an outsider like Edward Scissorhands. With a modern day fairy tale vibe to it, Burton's film follows Edward, an animated being built by a scientist. But before he could construct Edward's hands, the scientist dies, leaving Edward with scissors for hands.
Diane Wiest's Peg feels sorry for him and takes him to her home in suburbia, where he falls for her daughter Kim (Winona Ryder). Depp and Ryder, who started dating after doing the film together, had a gentle and wonderful chemistry together. It is an unconventional love story, but there is a simplicity to the storytelling that allows it to be enjoyed by all ages.
2. Before Sunset (2004)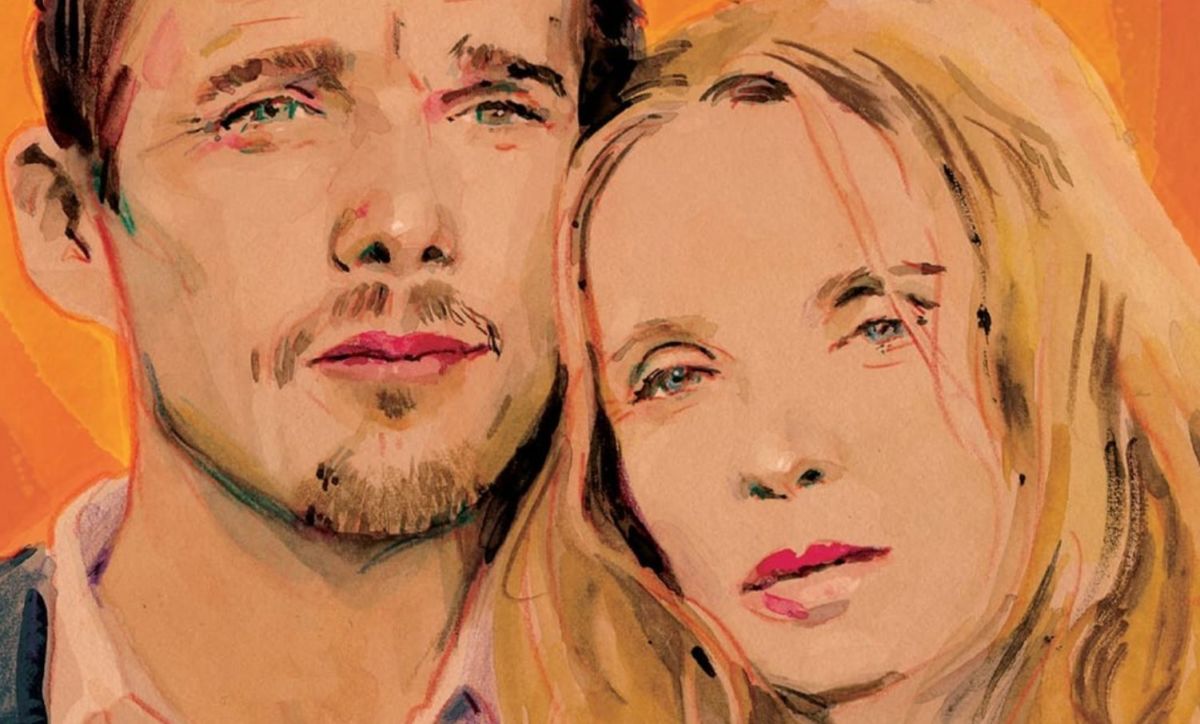 Director: Richard Linklater
Richard Linklater's Before Sunset is the second movie in a trilogy of films following the lives of Jesse (Ethan Hawke) and Celine (Julie Delpy). The pair had a happenstance meeting on a train in Vienna, where they decide to spend some time in the city together before they head back to their respective countries. Before Sunrise was the first film in the series, when the two were on the verge of their adult lives, where two strangers find chemistry and connection with each other.
Before Sunset takes place ten years later, and because Linklater sticks a chronological lens on this film, everyone involved waits an actual ten years before they begin working on the second film. So the actors, much like their characters, have aged. Thus, when we meet Celine and Jesse again, they are in a different phase of life, a little more jaded and less wide-eyed optimism inundating their perspective.
It's a beautiful series of films, and while Before Sunset is the best in my view, you should watch all three to get the full picture of their love story.
3. Stardust (2007)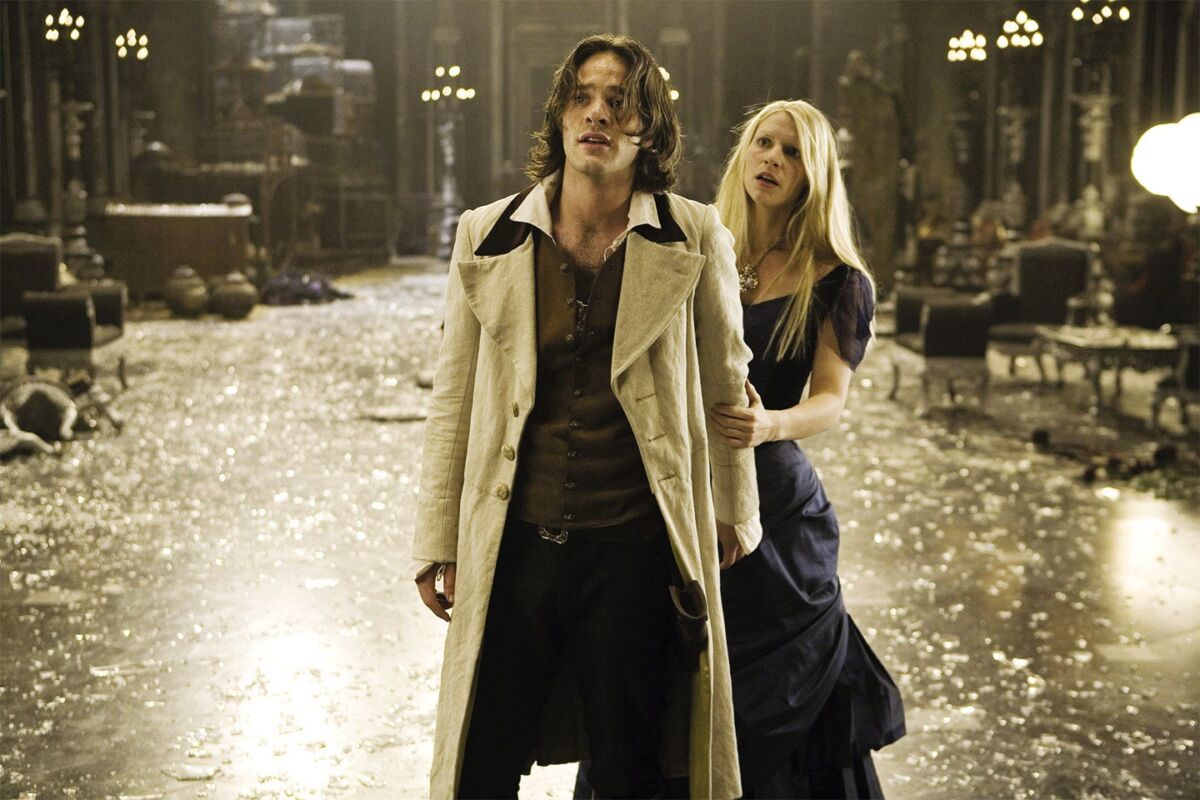 Director: Matthew Vaughn
It's no easy business adapting a Neil Gaiman novel, but Vaughn's Stardust does a competent and faithful job. It is a romance, but it's also a fantasy adventure film, so it's a strong contender for those who can't bear a film built solely around romance.
The film is about Tristan (Charlie Cox), who in an effort to win the heart of this woman he loves, sets off to retrieve for her a fallen star, entering the realm of the fairies in the process. The star is not just a star, but a woman named Yvaine (Claire Danes). Yvaine's life is in danger since there are those seeking her for their own personal gain.
Of course it gets more typical with an evil witch on their tail, as well as the King's sons, but with a strong host of supporting characters, Stardust is more entertaining than it is given credit for.
4. Lars and the Real Girl (2007)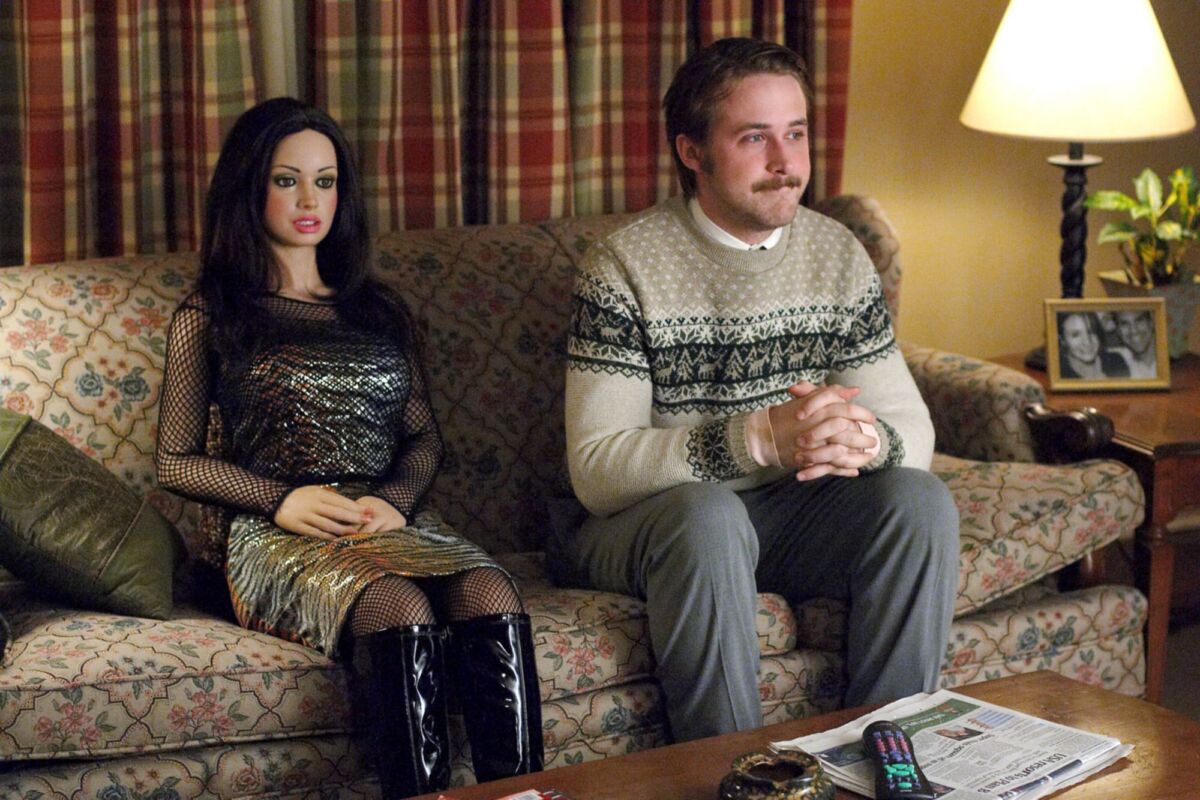 Director: Craig Gillespie
Out of all the Ryan Gosling romance films, I guess this choice is a bit out of left field. I am not saying I don't love Crazy, Stupid, Love, or The Notebook, I just think Lars and the Real Girl hits a little closer to home, that underneath its absurdities it paints the fragility of the human heart.
Lars (Gosling) lives in the garage of the home he and his brother inherited from his brother. His childhood was far from an ideal one, having been raised by a grieving father, with a brother who was so eager to get out that he kind of abandoned him. Lars is, for the most part, alone. Gosling plays Lars with such empathy and gentleness, and it is the most contrasting role I have seen him in – he does have a proclivity for playing hot heads.
So his family rejoice when he tells them he met someone online, until he introduces them to Bianca and they realise she's a blow-up doll. Lars and the Real Girl has its humourous moments, but be warned though, it will take tears from you.
5. Celeste & Jesse Forever (2012)
Director: Lee Toland Krieger
I know that Palm Springs was on everyone's radar last year, but it is not the only Andy Samberg rom-com worth watching. Samberg was also in Celeste & Jesse Forever, where he played the titular Jesse, who married Rashida Jones' Celeste when they were very young. However, now that they are older, they feel like they have different priorities. Celeste wants stability, in her home life and career, and Jesse is the opposite of that. Since they feel themselves drifting apart, they decide to get a divorce, but it proves harder than they think it will be because they still love each other.
I think it is one of the more refreshing modern rom-coms, which deals with real-life issues couples find themselves coming up against, urging them to hold on and treasure relationships, and not be so willing to walk away the moment things get difficult.
6. About Time (2016)
Director: Richard Curtis
Listen, I love About Time just as much as the next person, but I never knew just how beloved it was until I asked the men of Twitter, and this movie was the most frequent answer. Maybe because the main protagonist is a man, played by the ever charming Domhnall Gleeson, or maybe it's because the movie has Rachel McAdams in it – she makes everything more lovely.
Regardless of the why, About Time is not just about the love story between Tim (Gleeson) and Mary (McAdams), it's also about Tim's relationship with his father (Bill Nighy). Both Tim and his father have the ability to time travel, and while there are great perks to this ability, at the same time, there are certain realities that no amount of time travelling can fix and overrun.
It's a wonderful, sentimental film, and if so many love it, you might too.
7. The Lobster (2015)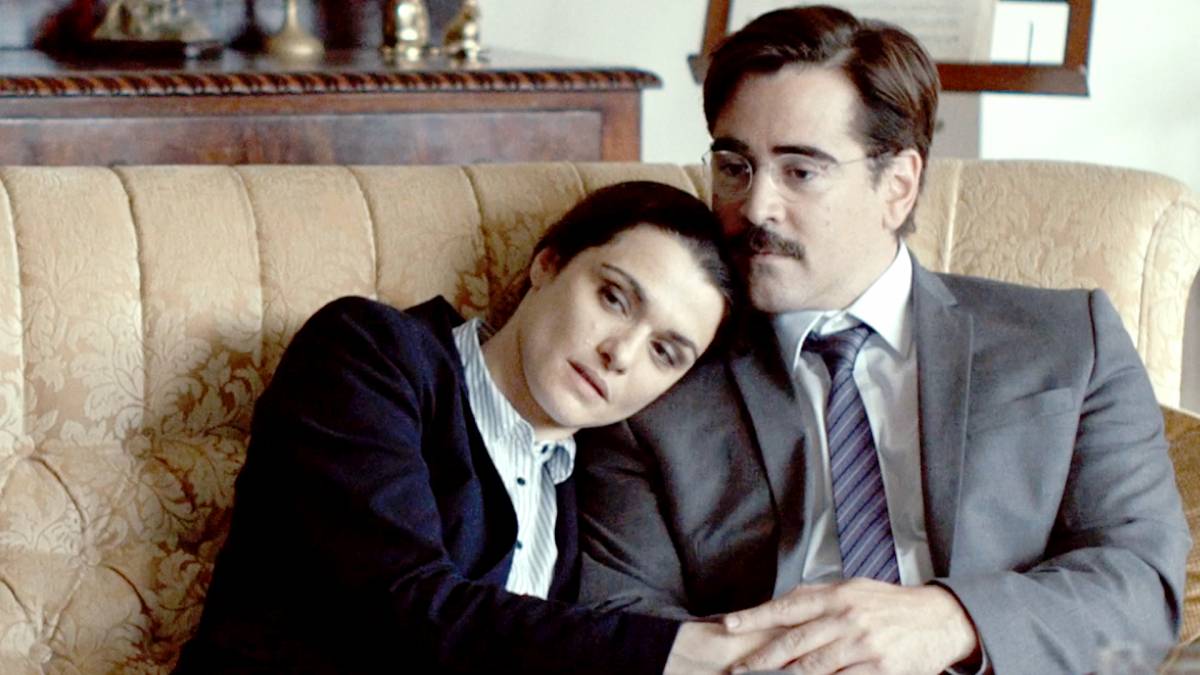 Director: Yorgos Lanthimos
I am surprised to not see The Lobster on more romance movie lists, but then again, it's Lanthimos, so it isn't always the most accessible type of film. As far as weird movies go, this is pretty much up there, surpassing even the absurdity of Lars and the Real Girl. I'm not even sure it can count as a romance, since it seems to repudiate the expectations of love that come with being a part of society.
We have Colin Farrell's David, who has just been recently ditched by his wife, tasked to find a mate within 45 days, or be transformed into an animal of their choice. Most people choose conventional animals, like dogs, but David chooses the lobster due to its qualities (apparently their blue blood gives them a certain kind of royal pedigree). David is taken to a hotel, where he can mingle with other singles and find a match, but this proves to be difficult when everyone is trying to force a connection that isn't there, all so they don't have to become animals.
It's satire at its finest, and definitely a film you should check out.
8. Man Up (2015)
Director: Ben Palmer
Simon Pegg as a rom-com leading man is something we need more of. Much like John Hannah in Sliding Doors, there is just something charming about a confident, witty man. Pegg's character Jack is supposed to meet a woman for a blind date; he has no idea who she is, just that they would both be holding the same book. So when he sees Nancy (Lake Bell) holding said book, he thinks she's his blind date, and because she feels chemistry from their opening banter, she carries on with the charade. Things go swimmingly, until the charade falls apart.
Man Up begins with the most conventional of meet-cutes, and then goes down an unexpected path in terms of its narrative. Never a dull moment with this one – you even get to see Simon Pegg dance.
9. Plus One (2019)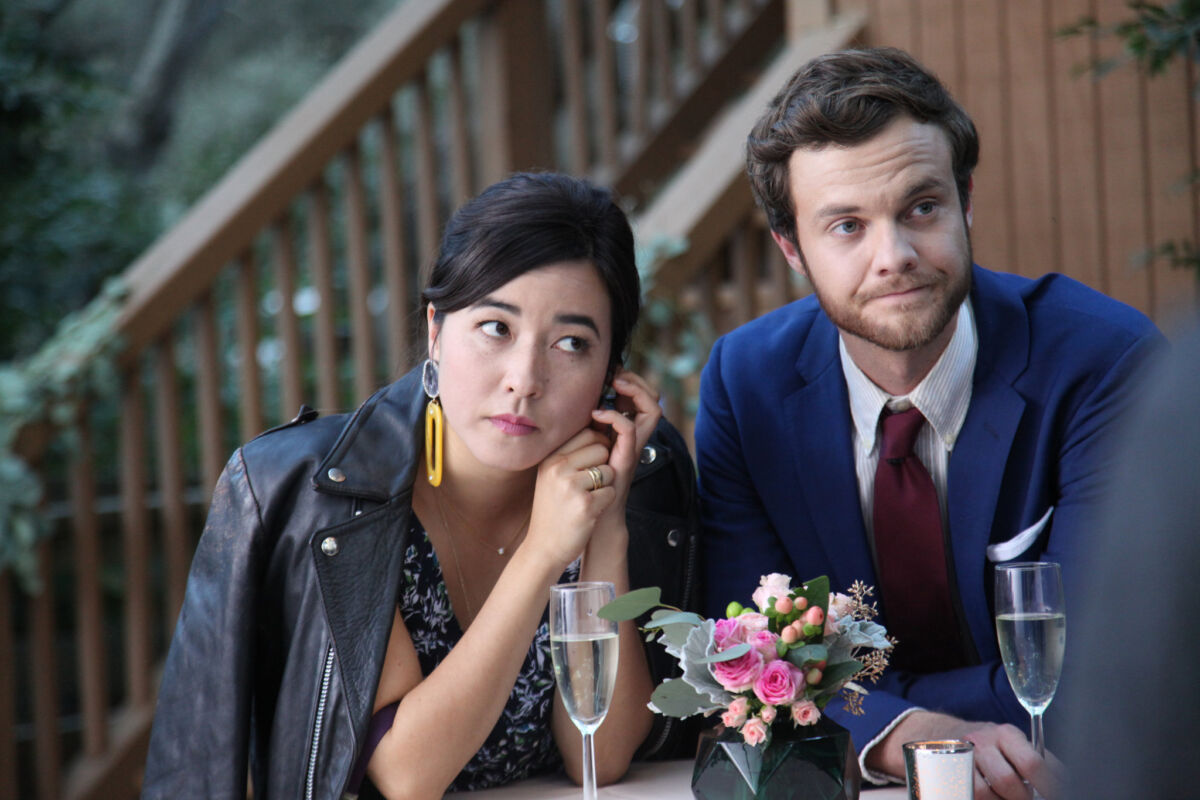 Director: Jeff Chan and Andrew Rhymer
I will keep adding Plus One to any romance list (or regular list) I craft until everyone recognises how good it is.
Admittedly, the premise is not the most unique of situations, we saw it recently emulated in Netflix's Holidate. Friends Alice (Maya Erskine) and Ben (Jack Quaid) are at that point in their lives where the people around them are getting married. But wedding season can be difficult to navigate when you are a single person, so Ben and Alice commit to attending all these weddings together. I mean, you already know the inevitable outcome, but the journey between the two is totally worth it.
Also, Jack Quaid is Meg Ryan's son, so you know rom-coms are in his blood.
10. Little Fish (2021)
Director: Chad Hartigan
Little Fish is already one of my favourite movies of the year. It is reminiscent of the melancholic sentiments of Eternal Sunshine of the Spotless Mind, dealing with the loss of memory and the void of a person you become after. In Little Fish, we are told that a memory-erasing virus is sweeping the world. There is no news as to how it spreads and whether there is a preference for who it infects, but there is no cure.
So, when Jude gets the virus, there is this added burden to their relationship, with the pair trying to hold on to their lives together, but recognising the futility in it. Olivia Cooke's Emma and Jack O'Connell's Jude do such fantastic jobs here – their onscreen coupling has such an authentic feel to it, and they build an intimate space for their characters, which we are invited to be privy to.
READ NEXT: 15 Biggest New Movies of 2021
Some of the coverage you find on Cultured Vultures contains affiliate links, which provide us with small commissions based on purchases made from visiting our site. We cover gaming news, movie reviews, wrestling and much more.