If there's one thing console gamers are used to by now, it's that new video games can be prohibitively pricey. Especially when it comes to the PS5, almost everything about it seems expensive. However, we've put together a list of the best PS5 games under $20, which actually offer hours of play for way cheaper than most other games. Turns out you don't need to break the bank to get a great new game for your PS5.
A lower cost alone doesn't signify a lower quality game. In fact, the games on this list are chosen specifically because they offer a great gameplay experience for an affordable price, not just because they're cheap. If you've only got 20 bucks to spend and you're in the mood for something like an addictive puzzle game, a creepy platformer, or an RPG with a sense of humor, look no further than this list of the best PS5 games under $20 from the PlayStation Store.
The Best PS5 Games Under $20
10. Catlateral Damage: Remeowstered
Developer: Manekoware, Fire Hose Games
Publisher: Manekoware
Price: $14.99
Catlateral Damage: Remeowstered is the remastered version of everyone's favorite kooky first-person cat simulator.
In true housecat fashion, your objective in Catlateral Damage is to destroy your owner's home and everything in it. But there's even more than that, with new objectives, hidden objects, and bonus environments to wreck. What other game will let you fulfill your feline dream of unraveling an entire roll of toilet paper?
Catlateral Damage isn't perfect, but if you like cats and you're looking for a silly game to get addicted to, it's certainly worth checking out. This crazy game is easily worth the small price because it's just a blast to play and can even be stress-relieving.
9. Hoa
Developer: Skrollcat Studio
Publisher: PM Studios, Inc.
Price: $14.99
Hoa is a magnificently whimsical puzzle platformer almost guaranteed to bring a smile to your face with charming characters and a nostalgic, piano-heavy soundtrack. The environment of Hoa is all hand-painted and it appears to be seriously influenced by Studio Ghibli movies with its peaceful yet bustling little worlds.
Along your journey, you make friends who are usually willing to help you out in one way or another, even if it's just to tell you an adorable story. Hoa is one of the chillest and happiest platformers out there, and being worth every penny, It definitely belongs on this list of the best PS5 games under $20.
8. Dysmantle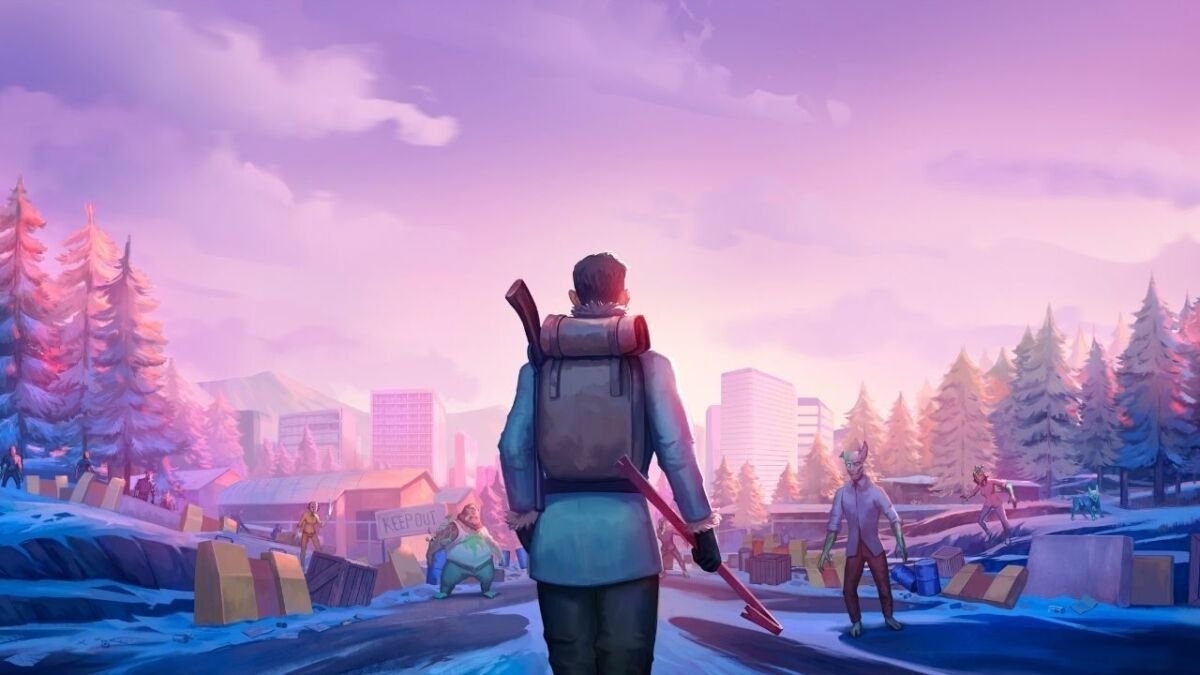 Developer: 10tons Ltd
Publisher: 10tons Ltd
Price: $19.99
If you're looking for an open world survival PS5 game that you can get totally lost in, Dysmantle is a stellar option on a budget. It takes place after the apocalypse forced survivors into underground shelters. You emerge from your island shelter to find that you're alone in the world, living among mutated beasts. The real fun begins when you realize that you need to escape the island and you only have a crowbar in hand.
As the game's title suggests, just about everything on the island can be broken down and used in some other way to help you survive. The stronger weapon you have, the more supplies you can gather and, ultimately, the more items you can craft.
Dysmantle offers an exciting open world environment that anyone who loves survival crafting games will find is absolutely worth the $20.
7. A Juggler's Tale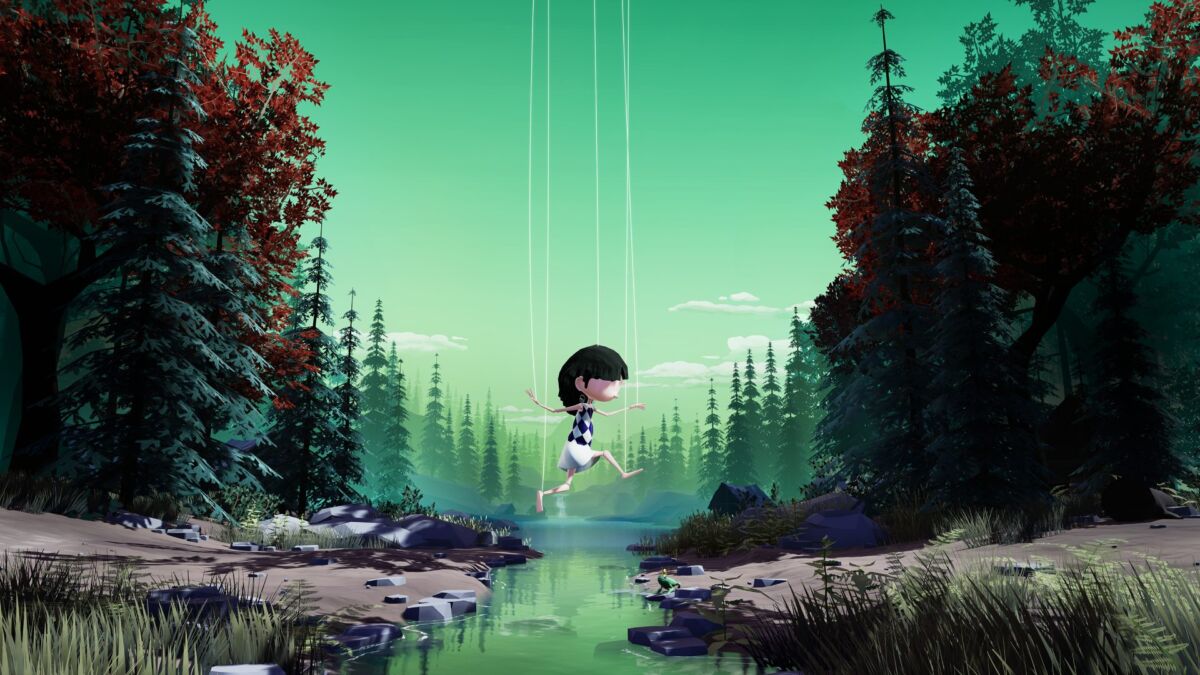 Developer: kaleidoscube
Publisher: Mixtvision
Price: $17.99
In puzzle-platformer A Juggler's Tale, you play as a faceless string puppet who journeys through a hauntingly beautiful and hostile world. Clearly taking inspiration from other 2D platformers like Limbo and Little Nightmares, A Juggler's Tale's gameplay uses the idea of childhood innocence and helplessness to truly scare you. And the story is equally grim.
The main character. Abby the marionette, was long held captive as a forced circus entertainer but she's finally broken free from her captivity and is thrust into a strange medieval world. Who can Abby actually trust? And are her strings there to lift her up or to hold her back?
A Juggler's Tale features immersive gameplay wrapped up in an unforgettable story, and no list of the best PS5 games under $20 would be complete without it.
6. Sheepo
Developer: Kyle Thompson
Publisher: Kyle Thompson
Price: $10.99
Sheepo is a Metroidvania platformer that brings something very unique and original to the genre. For starters, the premise of the game's bizarre story is that you're a sheepo who is setting off on his first day of work to save galaxies and the creatures that inhabit them. But what makes Sheepo belong to the best PS5 game under $20 is its flawless pacing and intuitive design.
Sheepo is never frustratingly difficult at any point in the four hours it takes to beat. The game gives you the power-ups that you need exactly when you need them so that you get the right amount of challenge. It's rare that a Metroidvania can also feel like a floaty dream sequence, but Sheepo pulls it off.
If you're looking for a breezier introduction to the genre at a reasonable price, you have to check out Sheepo.
5. Call of the Sea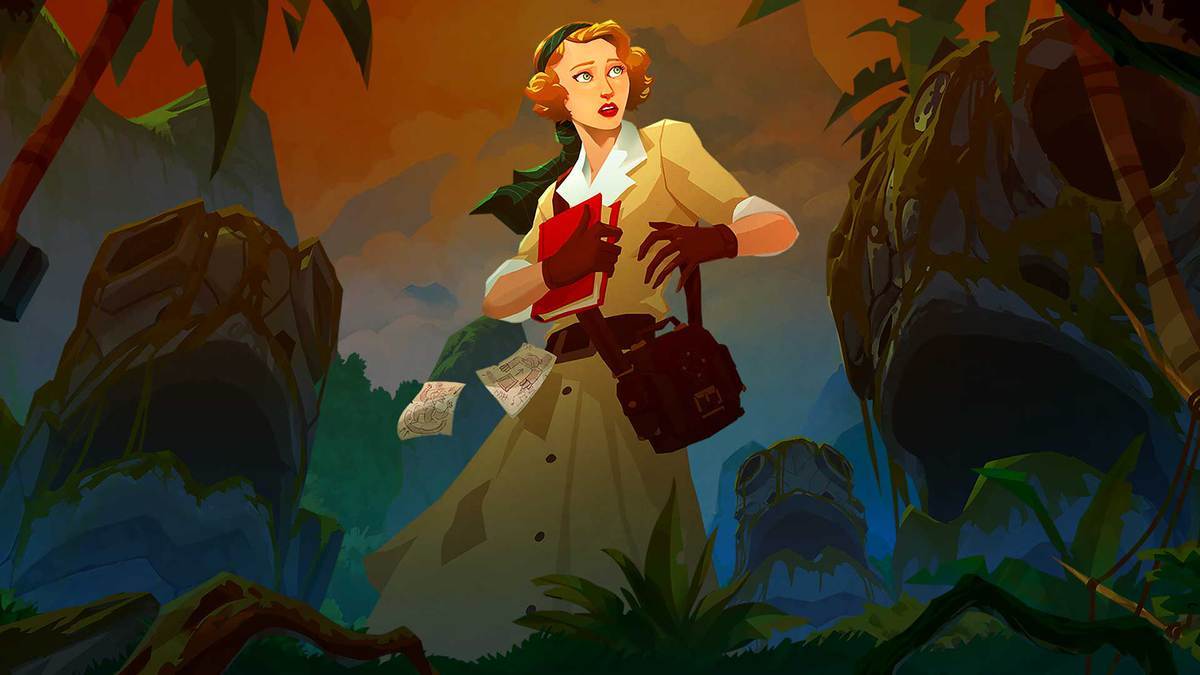 Developer: Out of the Blue
Publisher: Raw Fury
Price: $19.99
Another H.P. Lovecraft-inspired game, Call of the Sea subverts the typical narrative associated with the Lovecraftian to go the opposite direction with its story.
When main character Norah stumbles upon a gorgeous yet empty island in the South Pacific, her unending search to find her missing husband takes an unexpected turn. Norah's time spent on the deserted island becomes more of a search for herself, as she sheds light on the mysteries of her past.
In terms of the best PS5 games under $20, Call of the Sea seems like a steal because the six hours it takes to complete this game is like going on a journey of self-discovery. Similar to other first-person exploratory puzzle games like The Witness or Firewatch, Call of the Sea offers smartly-designed puzzles and will keep you guessing until the very end.
4. The Darkside Detective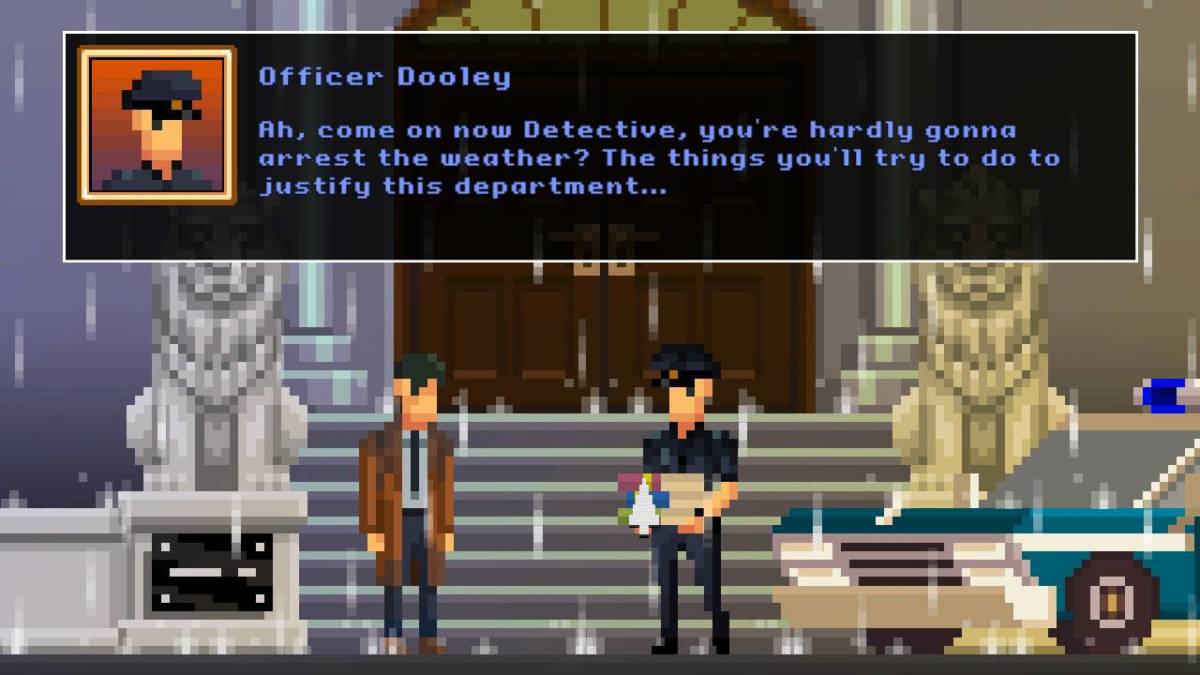 Developer: Spooky Doorway
Publisher: Akupara Games
Price: $12.99
Set in the fictional town of Twin Lakes, The Darkside Detective is a point-and-click adventure that clearly draws inspiration from the horror and sci-fi genres, with a heavy dose of satire.
Detective Francis McQueen and his partner, Dooley, are responsible for investigating the town's most questionable or unexplainable cases. These cases become more far-fetched and silly as the game goes on, ranging from a straightforward missing child case to a shopping-mall Santa transformed into the Krampus.
The banter between McQueen and Dooley is so hilariously enjoyable that the game just goes by way too fast. It's comprised of nine short cases that are all relatively easy to solve and each one as witty as the last. For a non-serious game that's seriously worth the $12.99 price tag, try The Darkside Detective for the most laughs under $20.
3. The Pedestrian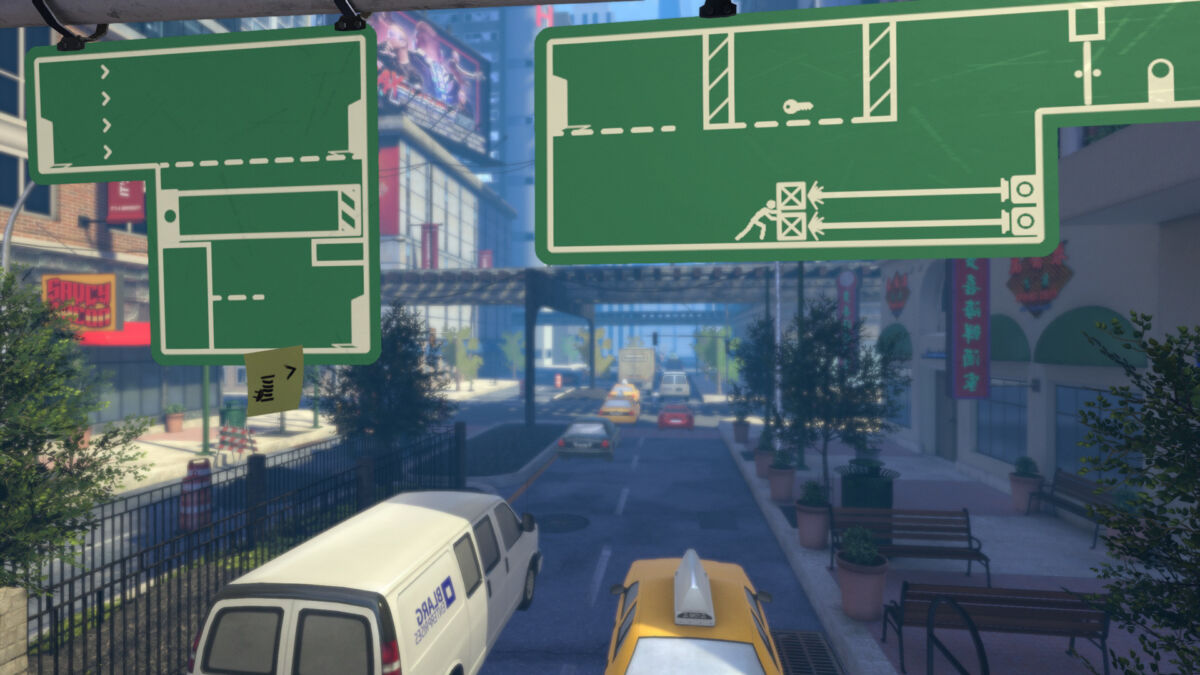 Developer: Skookum Arts
Publisher: Skookum Arts
Price: $19.99
The Pedestrian is a puzzle gamer's dream. It takes a straightforward puzzle mechanic and makes it blossom into something like we hadn't yet seen on the PS5. And with the exact right amount of challenge, it's nearly impossible to stop playing once you've started.
The main character, of course, is a pedestrian. But this particular pedestrian is a 2D stick figure who's trapped inside of signs and can only escape them with your help. The Pedestrian's artstyle is realistic yet quirky, giving it a very Pixar-like quality, and it looks completely magical on the PS5.
Puzzles are scattered all over the city, through street signs, construction signs, warning signs, and everything in between. This is number three on the best PS5 games under $20 because just as you think you're getting the hang of it, The Pedestrian adds a new mechanic that stumps you all over again.
2. Chicory: A Colorful Tale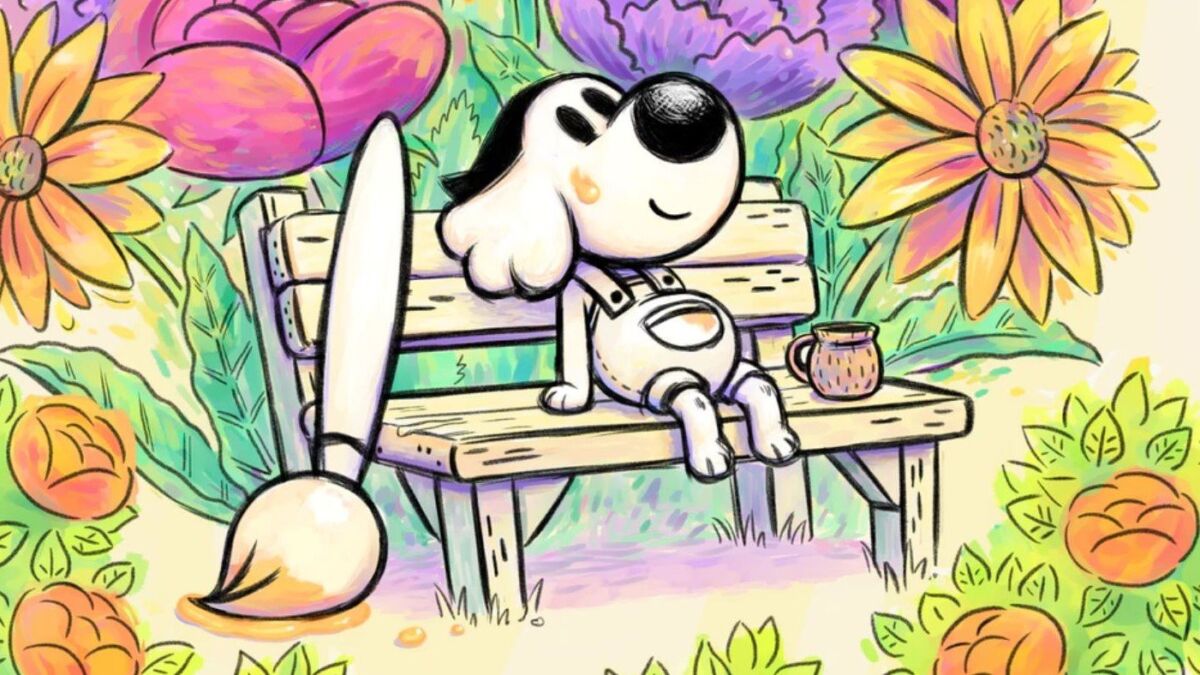 Developer: Greg Lobanov, Alexis Dean-Jones, Lena Raine, Madeline Berger, A Shell in the Pit
Publisher: Finji
Length: $19.99
It may sound cheesy, but Chicory: A Colorful Tale lets you bring a coloring book world to life with kindness, creativity, and friendship.
When renowned artist Chicory, who brings color to the entire world, disappears along with all the color, you get a chance to take up her giant paintbrush. Playing as a dog named after your favorite food, you embark on a journey to find Chicory in the newly-black-and-white world.
$19.99 is a small price to pay for the hours of fun you get from Chicory, either solo or co-op. It'll have you both laughing and aweing over the adorable animals who live in the village and need your help. Chicory is one of the most heartwarming games available on the PS5 and even better when played together with a friend. And honestly, that's kind of just what we needed right now.
1. Death's Door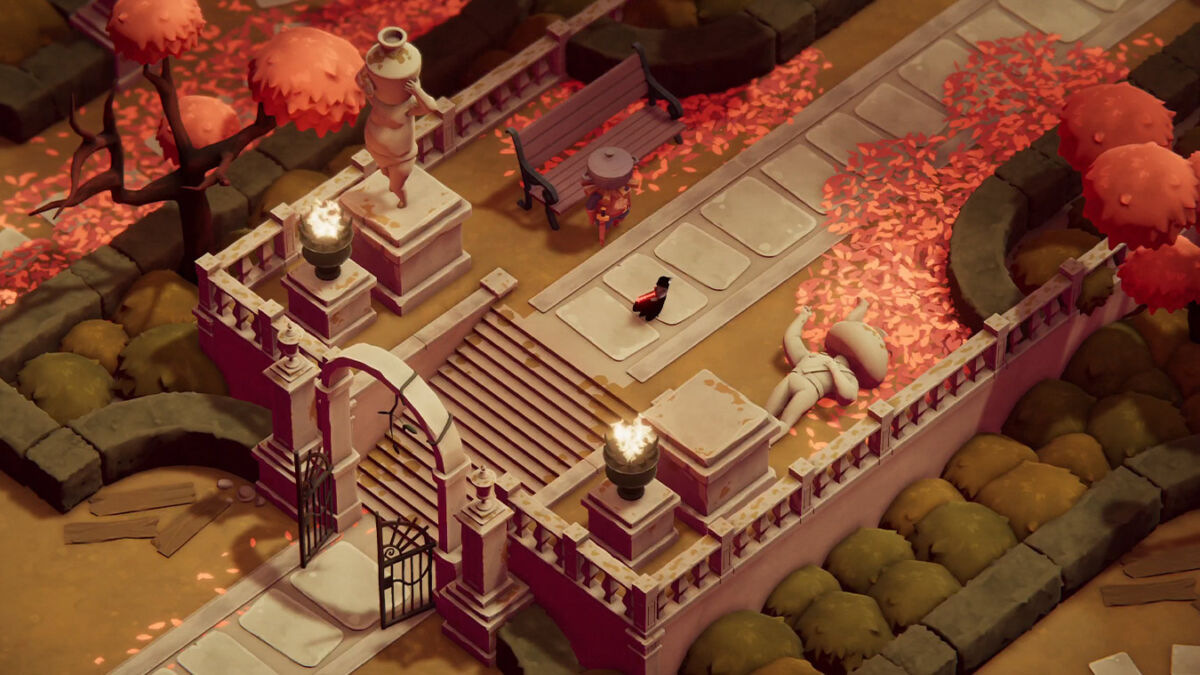 Developer: Acid Nerve
Publisher: Devolver Digital
Price: $19.99
The top spot on this list of the best PS5 games under $20 goes to the hack-and-slash adventure RPG Death's Door. This game is an absolute indie gem that honors the likes of Dark Souls and Legend of Zelda in many regards while also putting its own charming twist on things like characters, combat, and the soundtrack.
Giving you around 12 hours of challenging and magical gameplay, Death's Door is more than worth the $20 price. Death's Door isn't just a great affordable game choice, it's one of the overall best PS5 games of 2021.
In Death's Door, you take on the role of a cute little crow who basically works as a corporate Reaper, going between worlds to enforce the process of death. This gets interesting when you add the fact that Reapers temporarily become mortal when they transport to another world. What follows is a rewarding journey full of high-stakes battles and exciting exploration that you won't soon forget.
READ NEXT: 5 Best PS5 Fighting Games You Should Play
Some of the coverage you find on Cultured Vultures contains affiliate links, which provide us with small commissions based on purchases made from visiting our site. We cover gaming news, movie reviews, wrestling and much more.