As much as you might want to deny it, Christmas is coming. The weather is worsening, bank balances are starting to panic, and, if you listen closely enough, you can probably hear the opening notes of the Coca-Cola advert. You cannot stop what's to come.
Instead of booking a one-way ticket to Colombia until January, you should probably start on your Christmas list. If you have any friends or family who are yet to join the current generation of gaming, you could do a lot worse than with some of the best PS4 bundle deals – they really aren't all that expensive, either.
In case you're not in the know with gaming, Sony's PlayStation 4 is the most popular console currently on the market. It's helped by a broad selection of PS4 exclusives with more still to come and has been dropping in price quite regularly since release, which even extends to the PS4 Pro version of the console: a slightly more powerful "upgrade" that can play games in near-4K and take advantage of HDR.
With the standard model slowly being phased out from shelves, we're going to be mainly looking at the Pro version of the PS4. You don't necessarily need to have a 4K TV to see the benefits of it as it can also run games more efficiently and also help with peripherals like the PS VR, which you may want to save your money for until next Christmas.
We're also going to bring you a few deals for the PS4 Slim, which has effectively the same specs as a vanilla PS4 but just looks, well, slimmer. If you aren't fussed whatsoever about playing in 4K, the Slim might be the best option.
Here's a quick breakdown of the different versions:
PS4 Pro
– Allows 4K gaming with a 4K TV
– Comes with boost mode, which "boosts" framerate, i.e. makes the experience more fluid.
– Slightly larger.
– Slightly improves the performance of a PS VR.
PS4 Slim
– No 4K.
– Performs very similarly to a vanilla PS4.
– Slimmer.
Without further ado, let's check out some of the best PS4 bundle deals for this Christmas available on Amazon and beyond.
PS4 Bundle Deals: The Basics
PlayStation 4 Slim 1TB
Current price: $299
As simple and fuss-free as it comes, this deal is just the PS4 Slim and a controller. There are plenty of free games available from the PlayStation Store that can be downloaded as soon as you set the console up, so if you don't want to pick up some games with it, you should be okay. It also comes with a chunky terabyte of hard drive space, so you have plenty of room when it comes to adding new games.
Current price: $399
A similar deal to the one above -just the console and a controller- but it's the Pro version of the console instead for a $100 price hike. Remember: if you have a 4K TV or are thinking of getting one, the Pro is the way you need to go. Otherwise, you can opt for the Slim and only miss out on a slightly slower performance.
PS4 Bundle Deals For Action Fans
PlayStation 4 Slim Fortnite Starter Bundle
Love it or hate it, Fortnite is the hottest property in all of gaming right now. That's why it makes sense that Sony and Epic would collaborate on this new bundle, which features the PlayStation 4 Slim, an additional controller, as well as special skins for the game that you can't buy anywhere else. If you know someone using an older PS4 and sick of hearing it wheezing away, it might be time to make a change.
PlayStation 4 Pro 1 TB Call of Duty: Modern Warfare Bundle
As eye-watering as its price may be, this is a better deal when you consider that it's a PS4 Pro, you get an extra controller, and Call of Duty: Modern Warfare as part of the bundle. Modern Warfare is one of the few big games that still supports split-screen, meaning that two people can play a match at the same time while using the same TV. A good option if you have Call of Duty fans to buy for.
Marvel's Spider-Man Limited Edition PS4 Pro 1 TB Bundle
Any Marvel fans will love this PS4 bundle as the game itself is one of the best superhero games ever made, as well as the fact that it looks absolutely stunning on a 4K setup. This is also a Limited Edition PS4 with the Spider-Man color and emblem as part of its design, but once they're out of stock, they're out of stock. As a small bonus, players will also get extra content as seen in the Deluxe Edition of the game. Is now available in very limited quantities, hence the price.
PlayStation 4 Pro 1TB Red Dead Redemption 2 Bundle
The biggest game of the year is available in this bundle that's big on value; this may be one of the better prices we've seen for a Pro with a game to date. Red Dead Redemption 2 is one of 2018's best games and is sure to scoop up plenty of GOTY awards, meaning that whoever you're going to be buying it for is going to be pretty content with it for a long time. We won't judge you if you buy it for yourself, either.
PS4 Pro FIFA 20 1TB w/Ultimate Team Items and Spare Controller
It's the Pro version of the console, so you might be able to see Cristiano Ronaldo in better resolution. You will also get special items for use in FUT if that's your/your gift recipient's thing. Remember that you should either have a 4K TV or plan on buying one, otherwise you might just be throwing your money away! Also get FUT items for online play.
500GB PS4 Slim Bundle w/ Three Games
This is a sensational deal, giving you a PS4 Slim with three of the platform's very best games for a very affordable price. It's the last year of the PS4 as the main console for Sony, so send it off well by looking back on its best.
PlayStation VR Bundle Deals
Virtual reality might not be for everyone, but those that embrace it swear by it. In terms of VR headsets on the market, the PS VR is among the most affordable while still offering high-quality experiences (even if a few of them are duds).
If you know someone who already has a PS4, they might be interested in getting a PlayStation VR, which even works on the vanilla PS4 that came out back in 2013. As mentioned before, the headset gets a slight performance boost with a PS4 Pro, but you don't necessarily need to shell out extra money to enjoy VR in your living room.
The headset is relatively simple to set up, but it can be quite bulky, so you might need somewhere to store it in-between sessions – it has a lot of cables. However, it can be quite confusing when figuring out what you need to buy, so let's break it down.
PlayStation VR Headset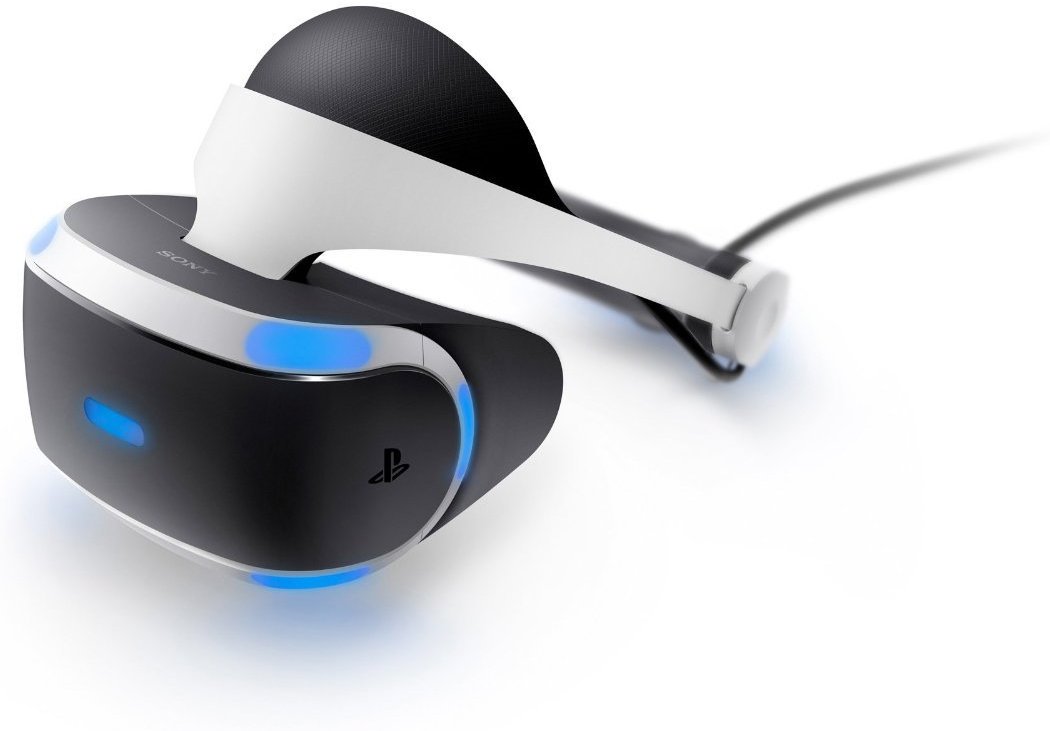 The thing that makes it all work, you can buy the VR headset separately, but you will also need a PlayStation Camera so it can track your movements. If you already have a compatible camera, you only need to buy the headset.
PlayStation VR Headset & Camera Bundle
If you don't already have a PlayStation Camera, this is the best bundle for you. The camera comes with a clip so it can sit snugly on top of your TV or be propped up at the bottom – different placements are better for different games, so be sure to check. The camera can also be adjusted vertically and you will need it if you want to broadcast yourself while streaming games on your PS4 through Twitch et al.
PlayStation Move Controllers
These aren't essential to the PlayStation VR experience: your wireless controller can do the same job for plenty of games, though not quite as precisely. The Move controllers track your hand movements, so if you're playing shooting games (like Superhot VR), you should check them out. They're actually a prerequisite for a handful of PlayStation VR games, so be sure to check before you buy.
PlayStation VR Games
There are over 100 games for the PlayStation VR and, thankfully, a lot of them are worth checking out. While some are better than others at delivering a VR experience, here's a short selection of what we would recommend checking out. Also, there are a few free games and experiences on the PlayStation Store!
Superhot VR
– shoot red guys while time moves only when you move. Arguably the best game there is for PS VR.
Batman: Arkham VR
– Become Batman. The end.
Resident Evil 7: Biohazard
– The full Resident Evil 7 experience is available in PS VR, if you can bear it.
Until Dawn: Rush of Blood
– An on-rails shooter with some spooky twists, like giant screaming pigs.
Star Trek: Bridge Crew – lead your own crew in the Star Trek universe with friends.
So that's the end of our list for the best PS4 bundle deals, for now. We're going to be updating this right up until Christmas, so if you see any good deals, be sure to let us know!