In case you've never heard of Kindle Unlimited, let's give you a quick rundown. It's a subscription service, offered by Amazon, through which customers can read as many books as they'd like for a monthly fee. The range of books available is already pretty vast, and it's always getting bigger, so the chances of finding something that you'd like are high – and as there are many series of books that are exclusive to the platform, you could while away many a happy hour reading your way through them. Here are twelve of the best Kindle Unlimited books the service has to offer, just to give you a taste.
1. Halsey Street – Naima Coster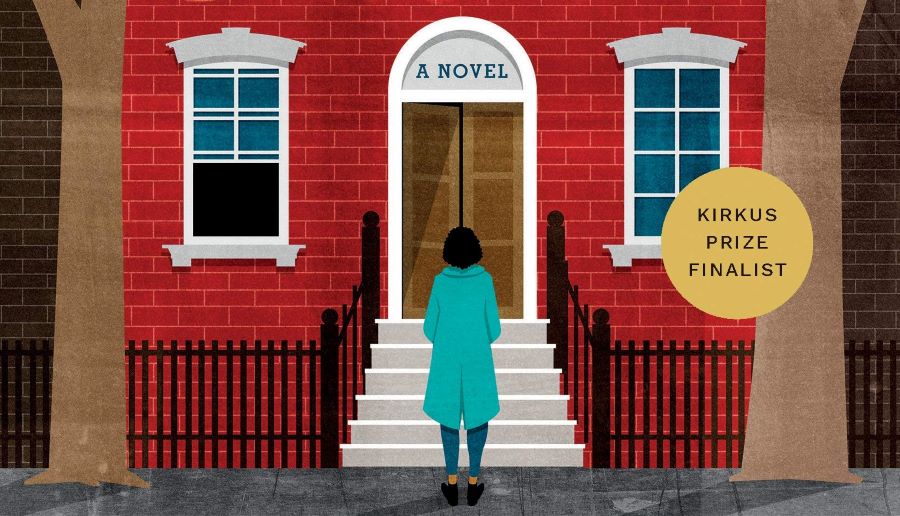 A debut novel that was nominated for the Kirkus Prize For Fiction, Halsey Street is the story of a failed artist, Penelope Grand, who moves back home to Brooklyn to look after her elderly father. But the area is being heavily gentrified and, to make matters worse, Penelope's mother Mirella has gone back to the Dominican Republic.
Penelope settles in as best she can, living with the wealthy Harper family, but when Mirella sends her a postcard that brings up some long-buried issues, the two of them are thrown into the turbulence of trying to fix their relationship and let go of the past.
2. I Thought You Said This Would Work – Ann Garvin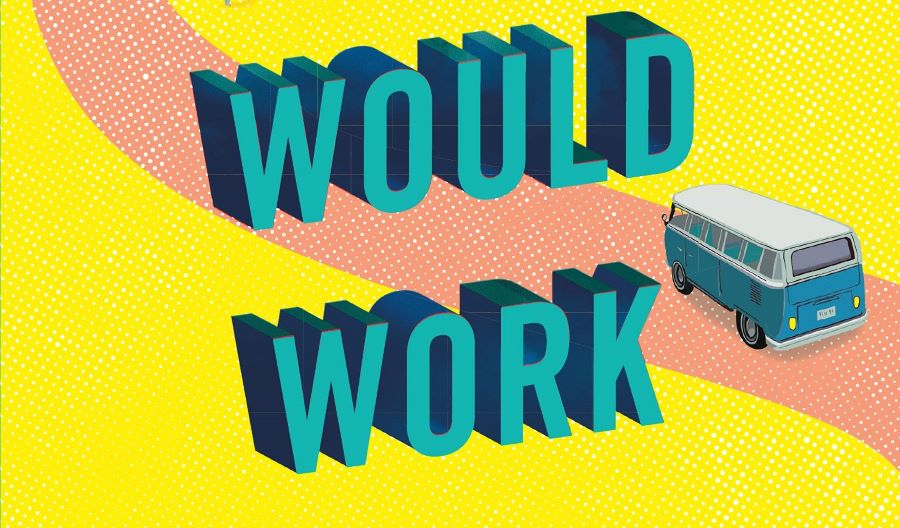 This novel is brand new and shiny – freshly published as well as new to the Kindle Unlimited platform. It is already boasting some very high ratings, so you should definitely check it out to see what all the fuss is about.
Two former best friends, Samantha and Holly, are asked by a third best friend, Katie – who is suffering from cancer – to embark on a road trip in order to steal Katie's ex-husband's camper van. They also have to find Katie's beloved dog and return him to her. This is a book about second chances and recovering lost friendship – and honestly it sounds like a bit of a riot.
3. Golden Poppies – Laila Ibrahim
Laila Ibrahim's previous novels, Yellow Crocus and Mustard Seed, were bestselling hits, and by all accounts Golden Poppies is easily their equal. This is the sort of book that might not stay on the Kindle Unlimited list for very long, so is well worth checking out right now.
Set in 1894, Golden Poppies follows Jordan, a black teacher in segregated Chicago, and Sadie, the white wife of a businessman in California. Their mothers had a strong bond, all the way back to the plantation on which they met, and when Jordan's mother is dying, Sadie and her mother make the trip to Chicago. But the journey to coming back together is likely to be filled with the uncomfortable realities of a nation divided by race.
4. A River In Darkness – Masaji Ishikawa (Translated by Risa Kobayashi and Martin Brown)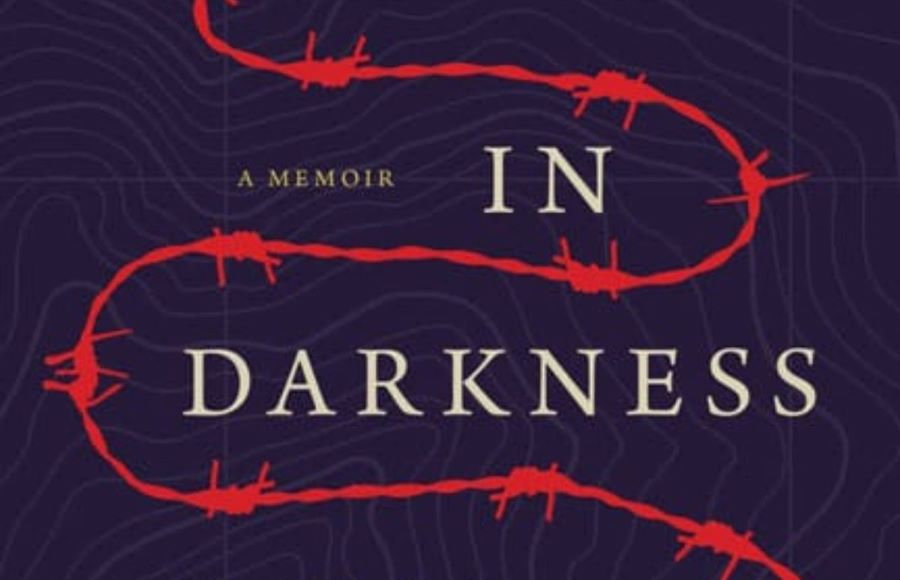 Translated from the original Japanese, A River In Darkness is a powerful memoir about the thirty-six years that Masaji Ishikawa spent living under the North Korean regime. Half Japanese, half Korean, his family moved to the country when he was thirteen years old, and became unwitting members of the lowest social class.
Memoirs about North Korea, and the experience of the people who live there, are still relatively few and far between, but there is a definite fascination about the country; we want to know the truth about the secretive and closed off country. Ishikawa barely escaped from the country with his life, and his repatriation to life in Japan was far from easy either. He's an honest and frank narrator, and his memoir is so very important.
5. Pachinko – Min Jin Lee
Pachinko is another book that I can't see being in the Kindle Unlimited catalogue for very long — like all subscription services, some of the very best and most tempting books come and go. But for the time they are there, it's a great opportunity to check them out. Pachinko was one of the New York Times' best books of 2017, the eighty-year story of a family that starts in a small Korean fishing village in 1911.
Sunja, pregnant by married man, is given the chance of a new life in Japan as a minister's wife. In Japan, she has no friends and she can't speak the language, but she has been offered the chance to rescue her family from a ruin partly of her making, and so she will make the best of it. So begins a multi-generational saga about the things we do for family and love.
6. Thrall – Roan Parrish and Avon Gale
Parrish and Gale are prolific authors, and their solo works can be found on Kindle Unlimited; many of which are delightfully and unapologetically queer. But for my money, the one that radiates pure joy is Thrall, a queer and modern re-telling of Dracula.
Mina and Lucy run a successful true crime podcast out of their New Orleans base. But Lucy's brother Harker disappears while researching a new dating app, Thrall, and the two of them find that they have a crime of their own to solve. With the help of Arthur, their social media guru, and Professor Van Helsing, they have to race against time to rescue Harker. I am not a fan of Dracula, but I am a fan of this version – it is just so much fun.
7. Paper Girls – Alex Smith
As I mentioned earlier, the best Kindle Unlimited books boasts a lot of series, in a similar way to how Netflix makes their own shows. One particularly strong genre is crime, so it was only right to pick out a series to recommend. Alex Smith's DCI Kett series, of which Paper Girls is the first installment, is a great example.
DCI Kett has left London and moved to Norwich with his three young children, to get a fresh start for them all. He's dragged into a twisty serial kidnapping case, one of the darkest he's been involved in – and it might even have personal repercussions too. Smith is a very accomplished writer, and his novels just zip by. You'll probably find you've binged the whole series before you even realise it.
8. The Vine Witch – Luanne G Smith
The Vine Witch is a gem of a novel; a fairytale for grown-ups, set in turn of the century France. This is also the first of a series, and the following two novels are also on the platform, making for a wonderfully bingeable series.
The vineyards of Château Renard have long produced some of the best wine in the Chanceaux Valley, thanks to the witches who have tended the vines. Elena, a vine witch, was cursed and her magic weakened, but she is back and looking to return to her former life. Except now there is a man running her vineyard, and he doesn't much believe in magic. Elena has to protect the vineyard, herself and Jean-Paul from whoever it is that cursed her and stole seven years of her life.
9. Bricking It – Nick Spalding
Bricking It is a hilarious story from the always reliably funny Nick Spalding. Humour is a difficult genre to write well, but Spalding always hits the spot – especially if you like snappy dialogue.
In Bricking It, siblings Dan and Hayley inherit a total wreck of a house from their grandmother – a house that nobody knew she even owned. It is literally falling apart, but Dan and Hayley have plans to renovate and sell it on. Easy, right? Except the house is dangerously wobbly at the edges, the money is running out and there is an untrustworthy cow dogging their every step.
To make it worse, the house is going to be featured on a renovation TV show, and the presenter is determined that he's going to woo Hayley. Maybe it isn't going to be as simple as they hope to get the work done.
10. Beneath A Scarlet Sky – Mark Sullivan
Beneath A Scarlet Sky is a very highly rated read on Kindle Unlimited, and one which is soon to become a film too. Based on a true story, it follows Pino Lella, a young Italian man who joins the underground railroad that is working to get Jewish people out of Axis Italy and safely over the Alps.
He meets and falls in love with Anna, but after an injury he's recruited to be the driver for Hitler's right hand man in Italy, General Hans Leyers. Pino spies for the Allies right from the very heart of German High Command, and suffers the hardships of the war knowing that his work is important, and one day he could be with Anna. Beneath A Scarlet Sky is a thriller of epic proportions and one of the best Kindle Unlimited books available.
11. Prognosis: A Memoir Of My Brain – Sarah Vallance
Sarah Vallance suffered a devastatingly traumatic brain injury when she was thrown from a horse, and told less than a week later, by a neurologist, that her IQ had plummeted and the injury offered no hope of recovery.
So begins the searingly honest and devastating memoir about a woman who believed all hope was lost, and isolated herself away from the outside world with only her dogs for company. She was consumed by fear and anger, no longer sure who she was, until given a small spark of hope that perhaps she could make some recovery after all. Invisible disabilities are all too often dismissed, and Vallance forces us to observe and understand the frustration that comes with being so misunderstood – as well as showing us the joy that comes with small wins too.
12. The Dressmaker's Gift – Fiona Valpy
Valpy is another prolific Kindle Unlimited author, but her focus is on beautifully crafted historical novels. In 1940s, German-occupied Paris, Mireille, Claire and Vivienne are just trying to survive; but Mireille is involved in the resistance, Claire has been seduced by a German officer and Vivienne's secrets can't even be shared with her friends. They are loyal to one another, but will the pressure of the war tear them apart?
The Dressmaker's Gift is the story of three young women stuck in an impossible situation, and of their families, who are trying to unravel the history that came from some difficult decisions the women had to make.
READ NEXT: The Best Post-Apocalyptic Books You Should Read 
Some of the coverage you find on Cultured Vultures contains affiliate links, which provide us with small commissions based on purchases made from visiting our site. We cover gaming news, movie reviews, wrestling and much more.