Which horror movies from the 2010s are your favorites? We ask because quite frankly, when taken in its totality, the decade was a rich one for the horror genre, with hundreds upon hundreds released across those ten years. Taking a quick look through any list, we're going to find a few dozen genuinely excellent examples of horror embracing its roots, taking chances, and finding new ways to tell stories that other genres rarely endeavor to try.
From reimagined slashers and inventive ghost stories to supernatural variants and the rise of what is now known, sometimes derisively, as "elevated horror", the 2010s were busy. We can't cover every single contender for the best horror movies of the 2010s, but we can cover the very best of the decade, one that's certain to be remembered fondly for combining diversity and new ideas with the essentials of the foundation of horror.
The Best Horror Movies of the 2010s
13. Prevenge (2016)
Director: Alice Lowe
A pregnant woman (writer/director Alice Lowe) going on a murder spree would be a pretty solid premise for a horror movie. Prevenge goes in a different direction, with the pregnant woman's killing in fact being carried out by the unborn child.
The film doesn't rest on its clever idea. Lowe also builds her horror movie around the frightening aspects of pregnancy itself, the notion of motherhood, and even a certain fear of the future that almost anyone can find relatable.
Prevenge aspires to cover a lot of ground as Alice Lowe's directorial debut. Perhaps above all else it also wants to be a pitch-black comedy with some truly unique kills on the scorecard. Those who just want some well-constructed horror violence with a strong undercurrent of sadistic humor will find this film well.
If you're also looking for a horror movie that makes some clever points on pregnancy and womanhood, without giving up any of the horror violence we just mentioned, you're also in luck.
12. Tucker & Dale vs Evil (2010)
Director: Eli Craig
It seems unfathomable that Tucker & Dale vs. Evil, a horror comedy that's likable, gory, and endearingly devoted to subverting tropes, has never received a sequel. We don't even have another movie that simply reunites this talented cast and crew — the chemistry of stars Tyler Labine and Alan Tudyk could work in a lot of different movies. Still, it would be nice to see the return of two best friends Tucker and Dale, and what they've been up to since that camping trip where they mistaken by college students for a pair of hillbilly cannibal maniacs.
Tucker & Dale isn't scary in the same sense as a lot of the other best horror movies of the 2010s. It does, however, manage suspense and tension-building with shocking respect for never letting up on the comedic, sometimes darkly so, elements that carry us through one of the most surprising horror films of the decade.
If you haven't seen it, Tucker & Dale will surprise you, too.
11. Suspiria (2018)
Director: Luca Guadagnino
It's probably not accurate to call Luca Guadagnino's 2018 Suspiria a remake of the 1977 Dario Argento supernatural classic. It's classified as such, and the 2018 film does work with the same premise of a young ballet student (played here by Dakota Johnson) discovering a powerful and malevolent coven of witches operating within her Berlin dancing school. Yet, the 2018 Suspiria is also entirely its own thing. This is a contradiction, but it seems reasonable to consider the impossible when it comes to discussing this movie at all.
Suspiria, at times, can feel like sinking into the depths of a madly constrained and ruthless unknown. It's slow, with the deeper implications of a small world as represented by this dancing school becoming increasingly apparent to Suze Bannon and others.
Suspiria is a supernatural mystery with some of the most violent sequences to be found among the horror movies of the 2010s. The answers we get complete the suspicion that Suspiria 2018 is an alternate history timeline from the 1977 film.
10. Raw (2016)
Director: Julia Ducournau
Raw sets its unforgettable and ferociously primeval stage with Justine (Garance Marillier), a young university student studying to be a vet.
It takes less than a full week at school for Justine to try (raw) meat for the first time, which has unforeseen consequences. That's the gentlest way to put the absolute visual and psychological horror show that awaits you with this film. A soft-spoken ominous atmosphere that runs through everything around Justine is just the start of things.
There's an escalation to Raw that gives the film at least some of its strength. The shock value of certain moments in the movie cannot be denied. The film, like many of the greatest horror movies, grounds its sinister imagination around a believable, sympathetic character that we spend an extremely intimate, harrowing period of time with. Other importantcharacters come and go, but this is largely Justine's story, and we're going to be there with her every step of the way for better or for worse.
9. One Cut of the Dead (2017)
Director: Shinichirou Ueda
Of the 900+ short and full-length zombie movies made between 2010 and 2019, One Cut of the Dead truly stands alone. This Japanese horror film stands as a testament to just how creative you can get with this crowded field.
A struggling director is forced to deal with a possible zombie apocalypse while shooting a live TV special about fictional zombies in just a single cut. There is something also farcical about how badly everything is botched by cruel fate and other circumstances. For anyone expecting a dead-serious (pun more or less intended) zombie movie, this may not be what you're looking for.
We implore you to watch One Cut of the Dead regardless, as its creative spin on zombie movie expectations is only one part of its relentlessly charming package. Every character in the film is worth paying attention to, and every twist in the narrative is worth celebrating. One Cut of the Dead is also a masterpiece on the subjects of teamwork and filmmaking itself.
8. Ready or Not (2019)
Directors: Matt Bettinelli-Olpin and Tyler Gillett
The 2010s was a decade for horror films that didn't skimp on stylistic savagery, but also found a sense of humor about the madness of it all. Horror-comedy has been around for a very long time, but there's something interesting about its evolution over this particular 10-year period.
Ready or Not covers more than you might think in its story about a young bride (Samara Weaving with another winner in another weird movie) who is forced by her wealthy new in-laws to play a vile and terrifying game on her wedding night.
The premise of Ready or Not takes dead aim at the rich, and there's something undeniable about watching hideous and irredeemable people devour each other. We just hope it doesn't come at the expense of Weaving as Grace, who learns the hard way that you just can't trust the wealthy anymore. There might be some secret pact to contend with, which may or may be genuine.
7. The Wailing (2016)
Director: Na Hong-jin
An enigmatic Japanese stranger (Jun Kunimua) in The Wailing is held responsible for a series of sadistic murders in a rural Korean village. Is he responsible? A local policeman named Jong-goo (the supremely talented Kwak Do-won) is going to find out. Nothing in a lot of the best horror movies of the 2010s is ever that simple though.
While The Wailing runs at a steely 156 minutes, it would be a mistake to let that running time intimidate you. This is a gradual film, yes, but it's never a boring one. The movie's technical beauty, particularly in its cinematography and soundtrack, is only matched by its seamless switching between an intense and grisly horror film and a captivating, haunting character drama. The Wailing keeps you on a low burn of simply being disturbed. This happens early on, and you won't be able to shake it.
If anything, as The Wailing reaches its amazing climax, the movie is only going to get deeper into your psyche.
6. Train to Busan (2016)
Director: Yeon Sang-ho
Public transportation in general can be pretty stressful. The South Korean zombie horror hit Train to Busan suggests that, as bad as it can be under normal circumstances, there's plenty of room for things to get a whole lot worse.
Train to Busan knows the essentials of a good zombie movie. The part with the hordes of undead causing apocalyptic chaos is handled nicely, featuring plenty of bloody death and destruction as the passengers on a speeding train are quickly overwhelmed by zombies and by being in just about the worst possible place for a zombie doomsday scenario. The other essential quality behind most of the best zombie movies is that we care about the people going through this type of hell. This is where Train to Busan gets even better.
One of this movie's biggest strengths is its cast. Train to Busan has career-high performances from Gong Yoo, Ma Dong-seok, Kim Eui-sung, and others. When we lose some of these people, you may be surprised by how hard you feel it.
5. Get Out (2017)
Director: Jordan Peele
No other film debut in the 2010s caught people with quite the same ferocity or singular energy as Jordan Peele did with Get Out.
The film opens early and strong with forceful nervous energy, with a young black man named Chris (Daniel Kaluuya) meeting the wealthy family of his white girlfriend Rose (Allison Williams). This wouldn't go well under even the best of circumstances. But what should just be a socially painful and wearying weekend of microaggressions turns into a fight to survive the horrifying (and super racist) machinations of his girlfriend's family.
Get Out has humor and genuine surprise in not only its basic horror premise, but also in how it addresses subjects like race and being othered in daily life. Get Out has the intensity of a movie that's been waiting for the opportunity to cover a lot of ground for a long time. What's supremely impressive about this film is that it doesn't miss a single step.
4. Hereditary (2018)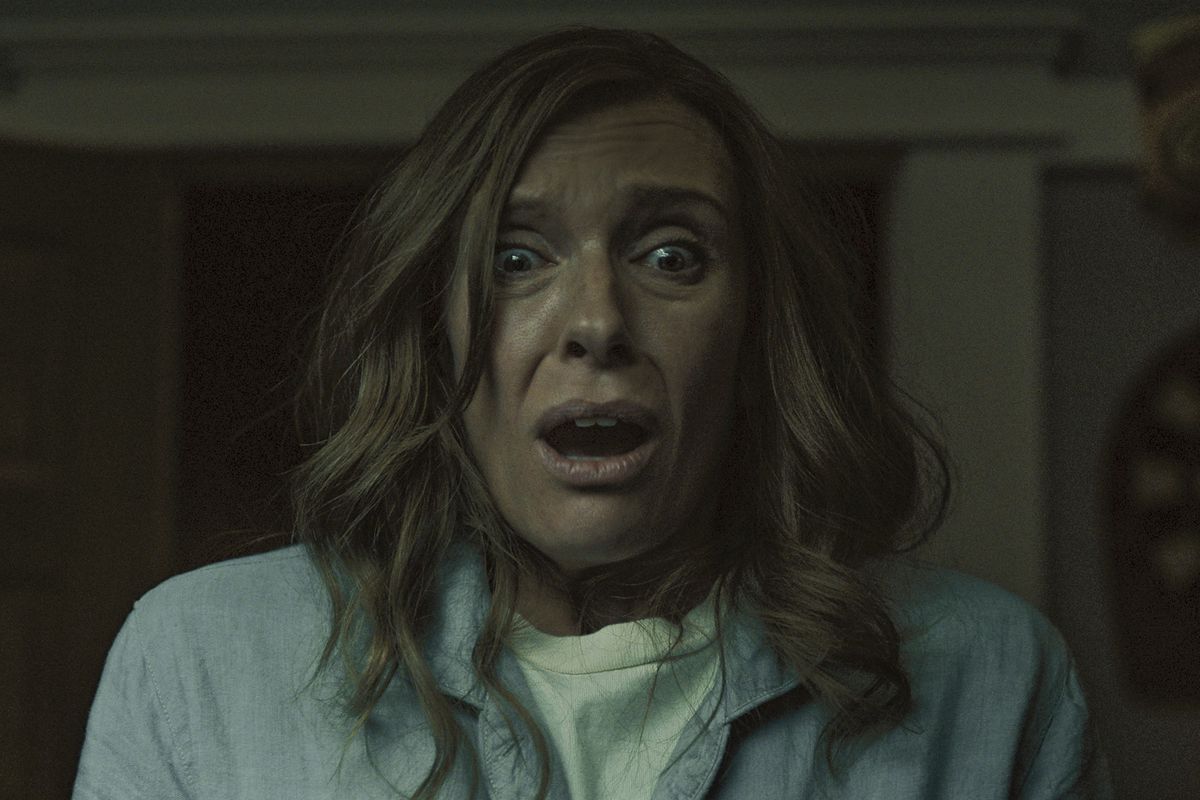 Director: Ari Aster
Hereditary boils down to a story of generational curses; different worlds crashing into each other simply by virtue of the people we are related to. In the case of the Graham family in writer/director Ari Aster's Hereditary, we meet people who feel as though they have no choice but to endure trauma. Inertia combined with suffering creates this feeling of inevitability, and this message runs wildly through the slow-yet-manic running time of this film.
Hereditary has some riveting character study stuff in its writing and performances by Alex Wolff, Milly Shaprio, Gabriel Byrne, and perhaps most notably Toni Collette as a woman whose entire life is thrown into a blender from hell. The story starts with a funeral, and soon the presence that we are introduced to early on, something in the atmosphere of this potent horror story, comes to a more tangible life.
Even as things veer into the supernatural, no one can quite articulate or even understand the full-blown force of destruction that's now coming for them.
3. Mandy (2018)
Director: Panos Cosmatos
The renaissance of all things Nicolas Cage arguably began with 2018's electrifying and beautifully deranged Mandy. The promise of seeing Cage, whose unique energy is practically its own genre at this point, go completely off the rails is just one piece of this bizarre, satisfying puzzle. Even in the tranquility of the life Red Miller (Cage) enjoys with Mandy Bloom (Andrea Riseborough), we get the sense that something isn't quite right.
A cosmic force of evil looms over the peaceful Pacific Northwest. When Mandy is kidnapped by a cult leader named Jerimiah Sand (the scene-stealing Linus Roache), Red and the rest of us will find out what's really out there in the dark.
Mandy is a visually decadent, blistering descent into the phantasmagoric. If you're just here to see Cage go completely berserk, you're not going to be disappointed. If you also want a horror movie with breathtaking sequences of action and anarchy, you're in for one of the best horror movies of the decade.
2. Us (2019)
Director: Jordan Peele
While Get Out might be a more focused film, there is something about the messy charm of Jordan Peele's follow-up Us that cannot be denied. Us takes George A. Romero's idea within his Dead films, namely the new world devouring the old one, and pushes it in a remarkably unique direction.
Anchored by a moving, nuanced performance by Lupita Nyong'o, as a woman whose life and family are unexpectedly targeted by vicious and horrific doppelgangers during a seaside vacation, Us is a story of trauma and retribution. It's an almost animalistic reckoning with the sins of the past, and how those sins shape the world and our comforts.
Us is considerably stranger and more twisted than Get Out, which is saying a lot. Without getting near the sophomoric slump some expected of him, writer/director Jordan Peele opts for a story that only seems haphazardly structured. There's a lot more to chew on here, but it's easy to understand if you're willing to just go along with Us' darkly humorous, violently alarming ride.
1. It Follows (2014)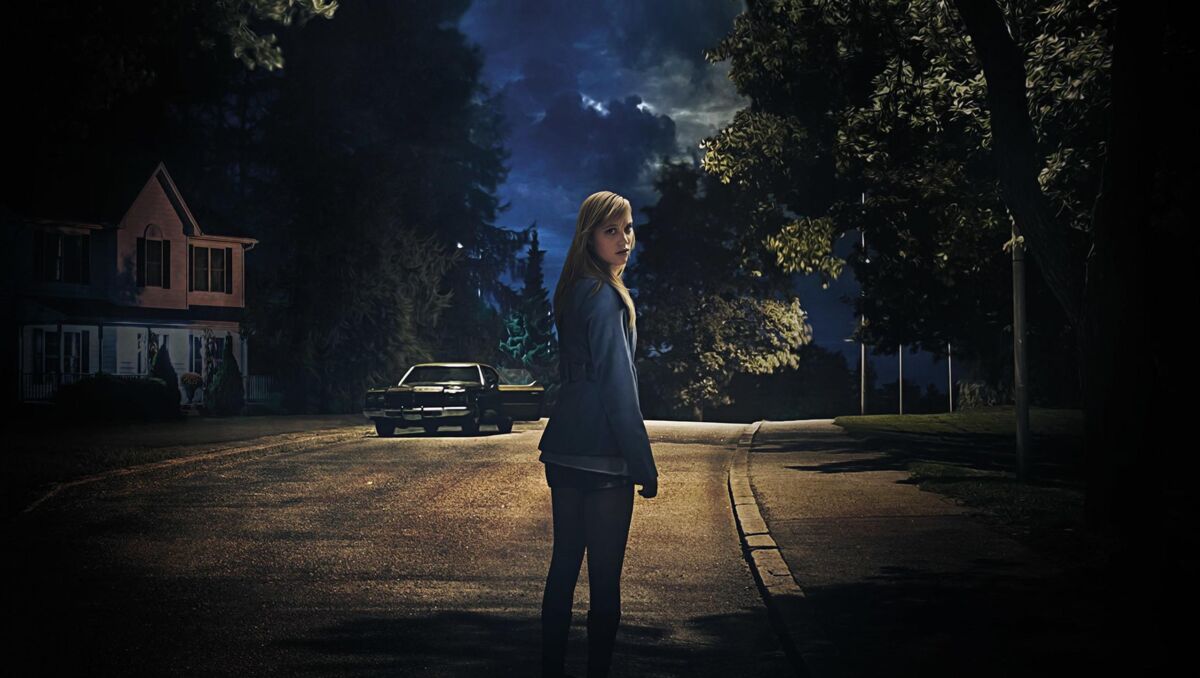 Director: David Robert Mitchell
In It Follows, a young woman named Jay (Maika Monroe) has a strange sexual encounter with a near stranger. This relatively unremarkable decision has bizarre consequences that quickly spiral into something far more menacing.
It Follows relies on its characters, an atmosphere of a terminal, seemingly inescapable destiny, and the force of a spiritual tsunami of uncontrollable rage and power.
This film adheres to the idea that we don't necessarily deserve the consequences of our actions. Jay is punished wholesale for something as simple as trusting another human being. Her entire world changes for the profoundly worse as a result, with an unseen entity now trying to take her away.
The world of It Follows that we experience through her eyes is as intoxicatingly absorbing as anything modern horror can do. Her world becomes ours, and as we never lose the thread of this extremely tense classic of the 2010s, we begin to feel as though the air of reality itself has become irreparably tainted.
It Follows is brilliant and pure horror, but what it leaves us feeling puts it a shade above anything else to be released in the previous decade of endless wonder and terror.
READ NEXT: 10 Worst Horror Movie Remakes You Should Avoid
Some of the coverage you find on Cultured Vultures contains affiliate links, which provide us with small commissions based on purchases made from visiting our site. We cover gaming news, movie reviews, wrestling and much more.