As we approach the end of the calendar year, we're getting in the mood to look back and appreciate all the games 2022 had to offer. This has been a very good year for one genre in particular: horror games.
From jump-scare heavy gorefests to psychological thrillers to grindhouse schlock, 2022's top horror games offer something for every kind of spooky enthusiast. We've taken a deep dark dive into the top terrors in the best horror games of 2022, and found the ten most spine-tingling titles to end your year in shrieking style.
10. Scorn
Developer: Ebb Software
Publisher: Kepler Interactive
Platform(s): PC, Xbox Series X & S, Xbox One
The first game on this list, and also by far the wettest, is Scorn. Drawing clear visual inspiration from the art of H.R. Giger, Scorn drops you into a world of terrifyingly beautiful fleshy mechanical monstrosities, and asks you to navigate the strange and grotesque landscape with little in the way of guidance.
While the promotion for Scorn made it look like an action-oriented affair, in reality it's more of an environmental puzzle game, as you stumble from one biomechanical affront to God to another. The oppressive atmosphere and spellbinding visuals make Scorn worth a play, even if obtuse puzzles aren't your usual forte. Just don't eat a big meal beforehand.
9. Beacon Pines
Developer: Hiding Spot
Publisher: Fellow Traveller
Platform(s): PC, Xbox Series X & S, Xbox One
Despite its adorable, fairy tale-inspired look, the deep forests of Beacon Pines are harboring some true moments of terror. As a lovable woodland creature named Luka, players navigate a storybook world and come into contact with all manner of kind neighbors and friends, along with stranger malevolent forces.
Beacon Pines' lavish art and stellar soundtrack draw you into its world, letting you get cozy in this sleepy woodland town before the terror sneaks in. You can manipulate events by collecting charms that change the action of the narrative, providing a choose-your-own adventure flavor to this constantly surprising gem of a game.
8. The Quarry
Developer: Supermassive Games
Publisher: 2K Games
Platform(s): PC, PS5, PS4, Xbox Series X & S, Xbox One
Supermassive Games continue their streak of interactive slasher films, following their success with Until Dawn and the Dark Pictures Anthology series. The Quarry, their latest blockbuster, follows a group of rowdy teen camp counselors looking to make some memories at the end of summer, with potentially disastrous results. As you make seemingly small decisions for your characters, the tension mounts and by the time the game reaches its climax, you might have a lot of bodies on your hands.
These interactive film-type games often live or die on their performances, and thankfully The Quarry delivers. Brenda Song, Justice Smith, and horror king David Arquette all bring their A-game, along with the rest of the cast. Perfect for a group gaming session /watch party, The Quarry is ideal gaming horror for fans of schlocky slasher movie marathons.
7. The Complex: Found Footage
Developer: IsarL
Publisher: IsarL
Platform(s): PC
Sometimes horror comes from what you don't see. The Complex: Found Footage takes inspiration from the trend of 'liminal' horror and the internet urban legend The Backrooms to create a series of eerie, unending levels that resemble empty hotels, mall backlots, and vacant public pools to instill a sense of queasy uneasiness.
While you can't do anything but walk around and crouch in The Complex: Found Footage, your exploration of these severe spaces is nonetheless riveting, as sudden changes in the world, like a family dining room being in a space otherwise filled with pools, or a strange shadow moving in the distance – or was that your imagination? – upset your equilibrium.
6. Gloomwood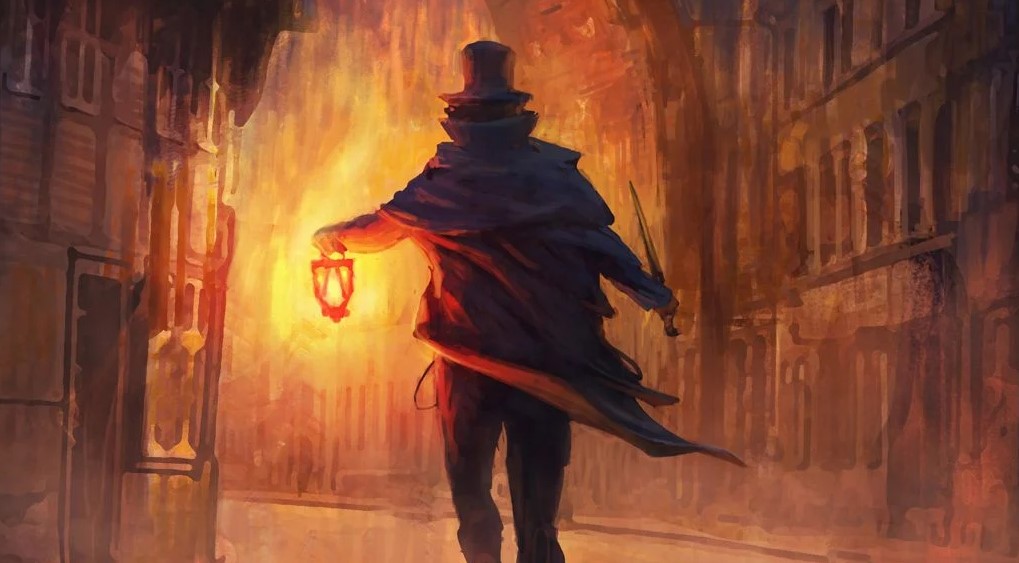 Developer: Dillon Rogers, David Szymanski
Publisher: New Blood Interactive
Platform(s): PC
For fans of Bloodborne's deeply atmospheric Victorian setting, Gloomwood is a welcome return to those dreary city streets. Players must sneak through hostile environments, engaging in combat only when absolutely necessary because the player character is effectively made of wet cardboard and the enemies aren't looking to make things easy. Every area is full of enemies lurking in the least likely of places, so players will have to be cautious and make the most of their environments, moving obstacles and securing shortcuts to make their way around.
While Gloomwood is technically still in early access, its immersive gameplay is so thorough and well-thought out that it feels like a polished product as-is. This game is a constant nail-biting, stomach-churning experience, and whatever else is added in its continued development, we'll be there cowering in the dark.
5. The Closing Shift
Developer: Chilla's Art
Publisher: Chilla's Art
Platform(s): PC
Of all the games on this list, The Closing Shift is by far the one that has the most real-world terror. As a young woman working the closing shift (hence the title) at a metropolitan coffee shop, you start your shift in low-key fashion, just making coffee for your customers. But when a customer makes it clear they have an unhealthy interest in you, the game shifts from a charming and hectic coffee shop sim into something much more dangerous and realistic.
The Closing Shift has multiple endings depending on how you try to resolve its conflict, and every moment has an undercurrent of dread that builds to a maddening breaking point. While it may not be for the faint of heart, the manner in which Chilla's Art's The Closing Shift tackles real world terror is worthy of praise.
4. Iron Lung
Developer: David Szymanski
Publisher: David Szymanski
Platform(s): PC
It's been a good year for David Szymanski, one of the developers of the aforementioned Gloomwood, who also released Iron Lung in 2022.
You play a prisoner who's been sealed into a ramshackle submarine and forced to explore an ocean of blood. The twist is that because of your sub's compromised design, you can't see where you're going while steering the vessel. Your only glimpses into the outside world come from the sub's camera, giving you snapshot looks at sunken wreckage and the occasional lurking sea beast.
Iron Lung is not a long game, but every moment is taut with tension and the fear that something huge and dangerous is just outside. Add the fact that your position on the map seems to shift inexplicably at times, as though something is perhaps moving you, and you've got a hair-raising thrill ride on your hands.
3. Immortality
Developer: Half-Mermaid
Publisher: Half-Mermaid
Platform(s): PC, Xbox Series X & S, iOS, Android
Immortality, an FMV tour de force from the mind behind Telling Lies and Her Story, tasks you with solving the mystery of actor Marissa Marcel, who disappeared after starring in three films (none of which were ever released). Players scrub through film footage, rehearsals, interviews, and more, and can jump from one clip to another by zooming in on particular items, like actors' faces or significant props.
Immortality may take some time to wrap your head around, and its true horror elements may not present themselves at first, but once you discover the deeper conspiracy buried in these old film clips, you'll be hooked.
Rendered with incredible period-appropriate style and designs, Immortality's genius and depth make it a high watermark for FMV games and horror games alike.
2. MADiSON
Developer: Bloodious Games
Publisher: Bloodious Games, Perpetual Games
Platform(s): PC, PS5, PS4, Xbox Series X & S, Xbox One, Switch
Supposedly scientifically proven as the scariest game of all time, MADiSON made waves earlier this year for being something of a horror juggernaut, and for good reason.
Every moment is slathered in a foreboding atmosphere, and when the jumpscares arrive, they do so with extreme gusto. MADiSON turns jumpscares into an art form, preying on your fragile psyche with the knowledge that around every corner, in any seemingly quiet moment, another barrage of fear might erupt in front of you.
Beyond the pure bedlam of its horror elements, MADiSON is a well-polished game, with its vivid and detailed world giving the experience a more tangible, grotesque texture. This is a white-knuckle affair, and one you might need to play with the lights on.
1. Signalis
Developer: rose-engine
Publisher: Humble Games, PLAYISM
Platform(s): PC, PS5, PS4, Xbox Series X & S, Xbox One, Switch
While MADiSON claims to be the scariest game ever, our top spot, the 2022 game that most exemplified peak horror as well as peak game design, has to be Signalis.
A survival horror game in the vein of original Resident Evil and Silent Hill, Signalis sees an android named Elster crash-landing onto a mysterious planet and stumbling into a waking nightmare full of killer zombie robots.
Mixing hard sci-fi, Lovecraftian cosmic horror, and dreamlike surrealism, Signalis is a potent cocktail that is equally a throwback to the early days of survival horror and a modern reinvention of the genre. Puzzles are intuitive and clever without forcing you to bash your head against a wall, and combat is hectic within these claustrophobic environments. Limited inventory forces you to play creatively, choosing between healing items or ammunition, or choosing what key items to keep on you, not knowing what other puzzles are lurking in the depths.
Signalis is a perfect synthesis of setpieces and immersive play, and the best horror game of 2022.
READ NEXT: Biggest New Horror Games of 2023
Some of the coverage you find on Cultured Vultures contains affiliate links, which provide us with small commissions based on purchases made from visiting our site. We cover gaming news, movie reviews, wrestling and much more.