The fire blazes bright, flames licking the chimney on bitter December nights. Holding a cup of warm liquid in hand, a peaceful ambiance settles into our hearts. The holiday season offers room for compassionate giving with a drop of guiltless self-indulgence. Horror fanatics love to indulge in spooky tales to raise goosebumps on their skin, even bundled in a comforting blanket. Luckily for thrill-seekers, terror can be experienced year-round through literature. Festive frights await for those who want to intermingle fear with the Christmas spirit. Enjoy the bleak winter and let it snow while sitting by the fireplace and reading one of these chilling horror books for the holiday season.
1. A Christmas Carol – Charles Dickens
A Christmas Carol, although a historical fiction classic, represents the quintessential horror fantasy holiday book. Charles Dickens' novel about cranky Ebenezer Scrooge and his trip through time has been adapted into countless movie iterations. The story captures the holiday atmosphere, but A Christmas Carol embraces terror to enforce its thematic drama.
Miserly businessman Ebenezer Scrooge cares more about money and his own needs than anyone else. Scrooge thrusts his disdain for Christmas onto anyone he encounters. But on Christmas Eve night, three haunting spirits of Christmas past, present, and future force the bitter old man to understand the consequences of his acerbic actions. Horror seeps through the festive excitement in A Christmas Carol to drive home the novel's allegory.
It may not be classified in the "horror" genre, but Scrooge staring at his own gravestone as the Grim Reaper points at him has cemented itself as a truly horrific image.
2. The Christmas Bell — L.A. Detwiler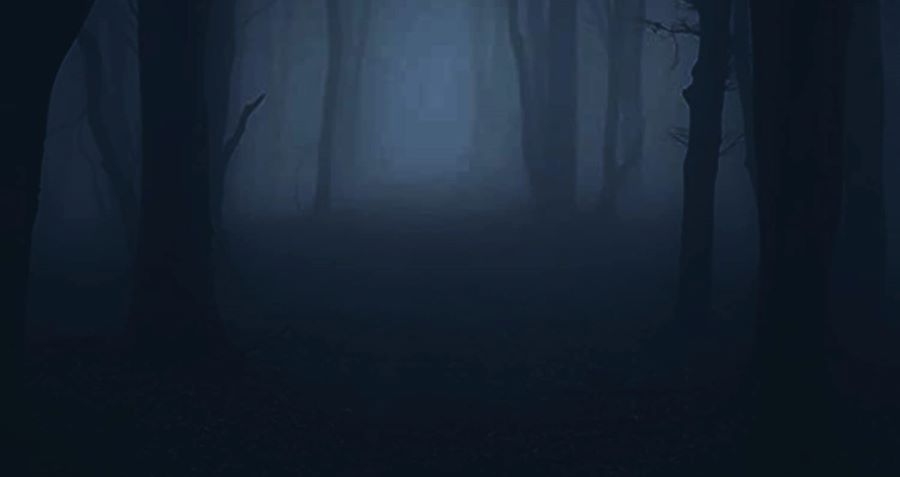 The bells are ringing, but no one's singing in the horror novella The Christmas Bell. Usually, Christmas novels with the word "bell" in the title connote happy chimes in lieu of the season. In this paranormal novella, an old bell chimes, invoking an evil ghost from the past who could ruin Christmas.
A 26-year-old post-grad student still in poor spirits after her recent breakup, Candace travels home for the holidays. Despite her nebulous relationship with her family, Candace knows she needs to spend time with her dementia-riddled grandmother before the old woman's last Christmas. Candace brings a box down from the attic with other decorations as a gesture of goodwill. Instead of decking the house with festive cheer, the bell ornament inside the dusty box induces a confusing fear into Candace's grandmother. Family secrets come out of the box with the bell in this riveting yuletide horror novella.
3. Dead of Winter — Kealan Patrick Burke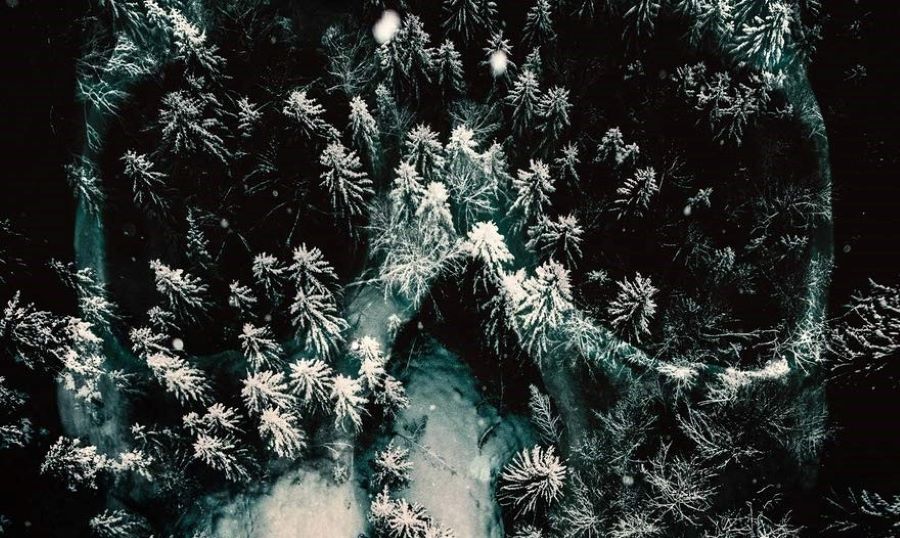 The Dead of Winter anthology novella centres around horror during winter settings. These stories frighten, oozing atmospheric seasonal horror with rhapsodically-written anecdotes.
A snowman outside haunts a boy inside his home with his drunkard father. Santa Claus takes a precarious sleigh ride in Dead of Winter. Cold seeps into readers' bones with Kealan Burke's poignant, tragic tales that utilize the winter season as both setting and character. Tidings of Christmas fear will dampen your spirits when reading this creepy collection.
4. Hark! The Herald Angels Scream — Various Authors
Hark! The Herald Angels Scream amasses a group of talented writers to instil fear into readers. The Christmas-themed anthology sprinkles horror into the merriment associated with the holidays.
A spine-chilling version of Santa Claus shimmies down the chimney and reveals the gruesome boogeyman underneath his jolly exterior. Horror-loving friends gathered around the Christmas tree drunk on absinthe see bizarre creatures outside their window on a wintry night. Magic, ancient enchantments, and creatures from beyond human explanation infuse Christmastime with nightmarish terror guaranteed to make you scream in this short story collection.
5. The Hidden — Melanie Golding
Cold December nights where the trees are dusted with snow or the weather outside is frightful beckon you to read a horror-thriller novel like The Hidden. Primarily set in December, The Hidden connects an interweaving story about an abandoned child, an attempted murder, and mythical folklore. Christmas celebrations are put on hold when a police detective finds her own daughter implicated in various crimes.
In a seaside town on the England coast, the police arrive with a social worker when a little girl is found running around alone in the freezing weather. Protecting her friend Constance, the girl's mother, Ruby lies to the police. Taking on Constance's identity, Ruby takes the child away. Later, DS Joanna Harper finds a man clinging to life in a bathtub after facing blunt head trauma. Darkness surges in December as Joanna realizes the two events intersect with astonishing entanglements. Hidden secrets and unusual mythology enchant and unsettle in The Hidden.
6. Jingle Hell: A Rather Disturbing Christmas Carol-ish Tale – Magnus Huffam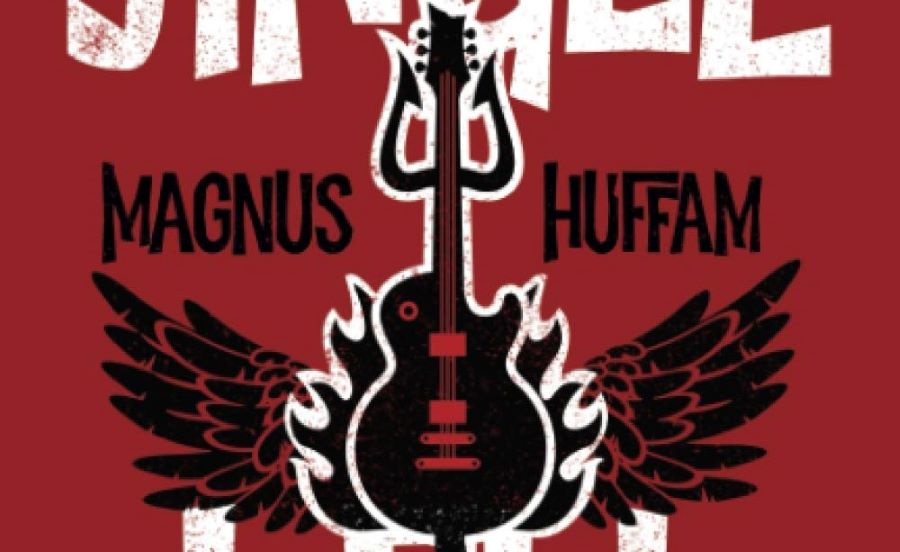 Jingle Hell is a supernatural horror novella that reinvents A Christmas Carol by incorporating Hell, metal rock music, and a humorously onerous Satan. Love it or hate it, Christmas music remains a staple of the holiday season. Jingle Hell's protagonist ponders deals with devils to achieve dreams of musical stardom in the Underworld on a very black Black Friday.
Before he descended into hell, Laverne or "Dirk" was an aspiring heavy metal rock musician without many fans. Life wasn't kind to him, but his manipulative behavior didn't win him any sympathy. Satan, who prefers to be called the LPOD (Lucifer Prince of Darkness), extends an offer to change the wannabe musician into a cosmic star. Laverne accepts the deal, thinking he'll find fame in the Underworld. Of course, Laverne instead finds himself on a highway to hell when the LPOD and his demons first take Laverne on a holiday road trip through his sad life decisions. This is a Christmas Carol horror tale unlike any other. Jingle Hell resonates like a perverse power chord.
7. Krampus: The Yule Lord — Brom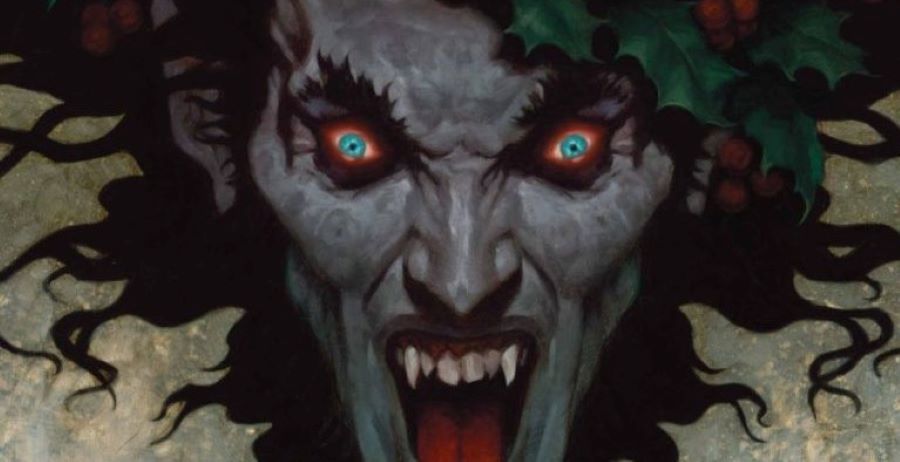 Horror writer Brom spins the popular Krampus myth in his modernized urban fantasy horror novel. Krampus: The Yule Lord subverts the traditional fabulist tale, delivering a more comedic, empathetic story about the half-goat/half-demon child stealer.
The Yule Lord unexpectedly encounters the suicidal hillbilly songwriter Jesse Walker after the drunken man witnesses a brawl between Santa and seven demons. Santa's magical toy bag ends up smashing through the roof of Jesse's trailer. When Jesse determines the toy bag's power, Krampus' Belsnickles drag Jesse and the magic sack to see the shackled child stealer. Here, Krampus is a pagan god all but forgotten by modern society.
Krampus: The Yule Lord shows a near-powerless Krampus with a chance to enact revenge on the haughty Santa Claus stealing the holiday spotlight. Brom's exquisite illustrations elevate the atmospheric, unflinching horror inside this merrymaking yuletide retelling.
8. Krampus and the Thief of Christmas – Eldritch Black
Speaking of Krampus, the Yule Lord introduces horror to the holidays for younger readers in the middle-grade novel, Krampus and the Thief of Christmas. Fantasy and fairy tales take a young girl on a festive – and fearsome – adventure during Krampus Night.
Father Christmas hops on a sleigh ride with some trolls to visit Krampus one evening, and the demon demands the gold owed to him. If Santa can't deliver on his promises, The Winter King demands the key to Christmas. Later, Krampus seeks naughty children to stuff in his sack. When the outcast Gabrielle Green's brother goes missing, she enters Krampus's crosshairs in the terrifying otherworld. To save her brother from the Yule Lord thief, Gabrielle may have to take on the Thief of Christmas moniker herself. Maintaining light-heartedness through dark comedy, Krampus and the Thief of Christmas is the consummate horror book for the middle-grade audience.
9. NOS4A2 — Joe Hill
Vampires and horror go together like Christmas and baked goods. Supernatural suspense novel NOS4A2 tells the horror story of an immortal vampire serial killer. Christmasland sounds like a magical haven full of confectionary wonder, but the mystical world serves as a grave for sad children in the grotesque fantasy thriller.
Imagine a place brimming with shimmering gifts, aromatic smells, and red-and-white-striped candy canes. This is Christmasland, a false world luring children to the winter wonderland facade, dreamt-up serial killer vampire Charles Manx. Charles hunts kids and murders their parents, picking them up in his jet-black Rolls Royce sporting a "NOS4A2" vanity plate and never bringing them back home. Young Vic McQueen once found Charles Manx, but she escaped his dastardly evil. Years later, Charles picks up a new passenger in his Rolls Royce Wraith, and Vic knows she must seek out the vampire once more if she wants the child to survive Christmasland. NOS4A2 is an essential Christmas horror read to give you sugar-coated nightmares.
10. The Nutcracker Bleeds – Lani Lenore
The Nutcracker Bleeds begins as a family drama and ends in demented gothic horror. A Nutcracker retelling, the fantastical world of mice and dolls leans into the sinister side of the classic tale.
Peculiar and doll-obsessed, Olivia notices herself shrinking on Christmas Eve night in 1905 London. Olivia's nanny Anne tries to keep Olivia under control, but Anne is easily distracted by Olivia's seductive father and ailing mother's health. Indulgence, sensuality, and greed cast the entire household into a disturbing world of horror as a new toy sets a curse into effect. Enter the dark world of The Nutcracker in the mature retelling pulsing with trepidation and taboos.
11. Rock Paper Scissors — Alice Feeney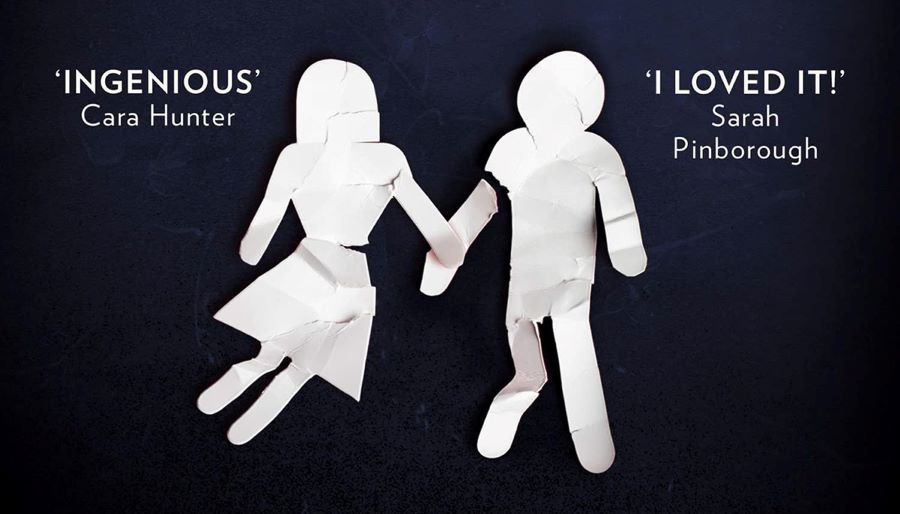 Psychological thriller novel Rock Paper Scissors will have you clutching your heart with anticipation. Grab some hot chocolate this winter when reading about the eerie events one couple endure during a getaway in the outskirts of snowy Scotland.
Adam and Amelia think a vacation to a chapel in the Scottish Highlands will help them mend their fracturing marriage. Free tickets mean a free vacation, which should put them at ease. The isolated converted chapel at Blackwater Loch soon feels more like a haunted house. Snowed in and stuck in the middle of nowhere, Adam and Amelia can't run from their dislike and distrust of one another — or the unwanted visitor stalking them. The snow is merciless in Rock Paper Scissors and so are the plot twists. A creepy holiday read, the suspense inside the book compounds with the horror of feeling trapped inside a chapel and a marriage.
12. The Shining — Stephen King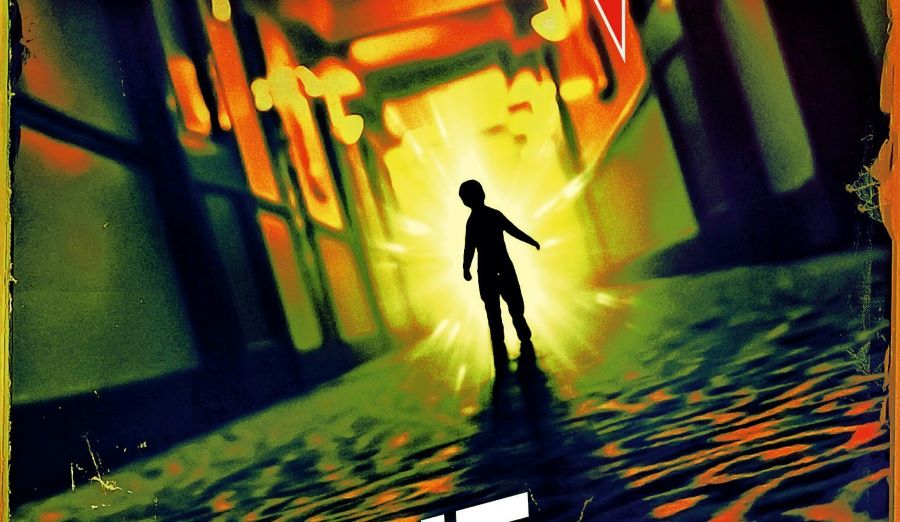 The infamous Torrance family drives up the ice-paved roads to stay at the concealed Overlook Hotel for the winter in the essential horror holiday novel, The Shining. Snowfall and frigid temperatures outside this time of year present the ultimate opportunity to stay inside. But for the Torrences', horror lies inside the long hallways of their winter residence.
Recovering alcoholic Jack Torrance looks at his new winter job at the Overlook Hotel as a chance to atone for his horrible past. After hitting a student, Jack lost his job as an English teacher. His alcoholism almost cost him his life, and his marriage and his wife won't let him forget how Jack broke their son Danny's arm in a drunken stupor. Jack hauls his family up to the Overlook Hotel to act as a caretaker during the off-season months and work on writing in peace. Ghosts start to haunt Jack as he digs for answers about the Overlook's unsavoury past.
A story about a child with a special gift and a father driven by impulse, The Shining explores trauma and character flaws. One man will be driven toward madness before Christmas arrives.
13. Silent Night — R.L. Stine
R.L. Stine's Fear YA horror thriller will give you Goosebumps this December. Stine's signature horror writing caters to murder mystery fans in a story following a selfish teenager enduring pranks during a not-so-happy Christmas. Blood spills inside a mall, but nostalgia nips your heart like Jack Frost.
Self-obsessed and cruel, Reva Dalby acts shocked when someone begins playing a string of terrifying pranks on her. It starts when applies lipstick instead of paying attention to customers at her department store job, reeling in pain from a planted needle inside the tube. Someone wants to terrorize and possibly murder Reva. Revenge is sweet like figgy pudding. All is not calm this Christmas as fear grips Fear Street in Silent Night.
14. The Turnout — Megan Abbott
Unprecedented situations interrupting any holiday plans can breed frustration. December's arrival is imminent in The Turnout. Preparation for The Nutcracker holiday ballet performance demands no interference. However, anomalies in the forms of a suspicious accident, a predatory man, and unspoken family skeletons disrupt a ballet teacher's plans for a perfect holiday production.
Dara and Marie inherited their family ballet studio after their strict parents perished in an accident. Elder sister Dara works unremittingly to uphold her family legacy, teaching ballet students the arts of precision and passion. Her sister has distanced herself from Dara over the years, teaching the younger students and living in the studio attic. A fire causes a structural collapse one day in the studio amidst The Nutcracker season, bringing a man into Marie's orbit and threatening to undo the perfect order Dara requires in her life.
Quiet horror, psychological thrills, and suspense pirouette across the stage as a blood-stained Christmas draws near in this exhilarating novel.
15. Twelfth Krampus Night – Matt Manochio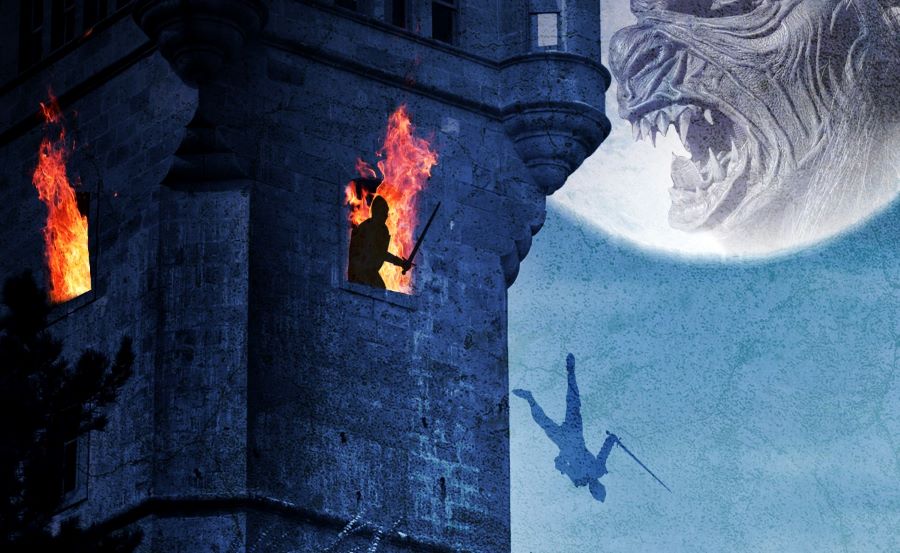 An old woman murders a woman. Intestines spill out on the floor. The old woman licks the blood off her knife on a holy day. Krampus's demonic influence ravages a medieval castle in the horror fantasy novella, Twelfth Krampus Night.
A maiden engaged to be married, Beate grieves over the grisly death of her friend, Gisela. Monsters from the forest want to destroy Beate too. Krampus, Saint Nicholas's henchman who punishes bad children, and Frau Perchta, a hag who slits open the stomachs of immoral teens join forces to break into Beate's castle. Two evil entities unite to sow discord and their warped idea of justice. Twelfth Krampus Night pits fierce women against each other in a competition for their lives during the most horrible time of the year.
16. Where the Dead Go to Die — Aaron Dries & Mark Allan Gunnells
Where the Dead Go to Die fuses zombies and socio-political inquiry, generating an eclectic science-fiction horror novel. The undead infects the city of Chicago, but opposing political viewpoints toward the infected people further contaminate the city under siege. Christmas parties are put on hold during the zombie apocalypse.
A calamitous virus causes its "Smilers" victims to suffer horrific nightmares and a rictus smile. When they die, they are revived as bone-craving zombies. Inside a hospice care facility, Emily works as a nurse to support her and her daughter. The hospice treatment keeps the sick protected, euthanizing them humanely before they turn into "Smilers" and eventual zombies. Protests over the hospice care institution cause political upheaval. Society divides into two belief systems, and the dead haunt people's presence long after they are either humanely laid to rest or killed as beasts in Where the Dead
17. The Wolf and the Woodsman — Ava Reid
A folkloric fantasy rooted in mythology, The Wolf and the Woodsman funnels fear into its characters as they battle evil in the harsh cold. Hardly any seasonal cheer lights up the dark during this tale of terror. Written with scintillating prose, The Wolf and the Woodsman is not a holiday novel, nor technically a horror book. However, the Saint István's Day festival parallels the Christmas celebration mood, and the ruthless murderers hunting down a young woman and a Woodsman elicit dread throughout the novel.
Évike, an immigrant with a tainted bloodline, struggles to fit in with the powerful women in her pagan village. Powerless, Évike is sacrificed to the Woodsman and his entourage to save the life of a real village prophetess. The lead Woodsman saves Évike from an attack on their way back to the palace but puts both their lives in danger when they try to run from the cold-hearted prince who wants them dead.
Jewish author Ava Reid describes gore in visceral detail, leaving readers trembling along with Évike as she tries to survive oppression, prejudice, and severe winter weather.
18. Wolf Winter — Cecilia Ekbäck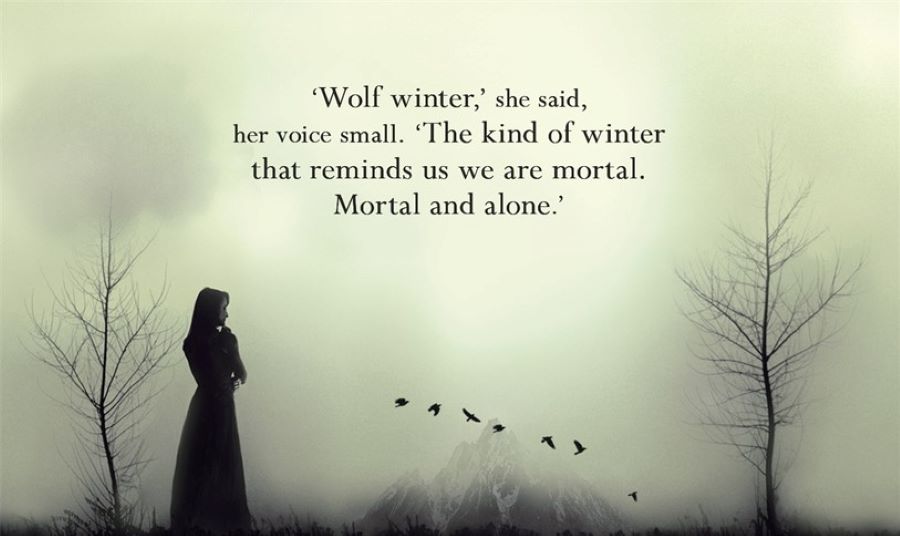 Folklorish thrillers often impart compelling horror, since distinguishing between history and myth leads to doubt over reality. A historical thriller, Wolf Winter follows a family dealing with trauma and survival in the frosty mountains of 1700s Sweden. Settle in for a mystery set during a bleak winter where ghosts linger on the horizon.
In 1717 Sweden, young Frederika finds a body, the putrid stench of rotting flesh slicing through the fresh mountain air. Maija and her husband try to help Frederika settle into their new life. Yet, the mutilated body of their neighbour unnerves Maija. She doesn't believe a wolf killed the man. Pursuing the truth leads Maija into a dark tunnel of disconcertion about the history of the valley below Blackåsen mountain.
Cecilia Ekbäck writes about a freezing winter on the Swedish plains and a history submerged in bone-rattling terror. At the heart of the book is a woman longing to forge a clear path for herself and her family as Winter beats down on her.
READ NEXT: 15 Best Horror Comics You Should Read 
Some of the coverage you find on Cultured Vultures contains affiliate links, which provide us with small commissions based on purchases made from visiting our site. We cover gaming news, movie reviews, wrestling and much more.