Dating back to the 18th century, gothic horror has been a significant part of the larger genre. We know many of the most famous components of the gothic horror story, all of which can be found to one degree or another in this look at some of the best gothic horror movies ever made. The list includes haunted castles/mansions, the very tangible presence of the supernatural, bleak landscapes, and astonishing human arrogance.
Gothic horror is also often very big on a very specific kind of mood. For example, a lot of the protagonists are melancholic, haunted by one wretched mistake or another. The supernatural presence in these books and films is often one borne out of rage, loss, or a combination of these and other deeply poisonous emotions.
Thunderstorms sometimes seem as populous in gothic horror as shadows, allegories, decayed castles, deals with demons, the constant harbinger of vampires, or any of the other elements which can be found even beyond straight horror.
From Hammer Studios and the extraordinary gothic horror legacy of Vincent Price to more modern examples (such as 2015's Crimson Peak) proving this genre is alive and well, so to speak, anyone who wants to get in some more of these films will find no shortage in possibilities.
The Best Gothic Horror Movies
1. The Black Cat (1934)
Director: Edgar G. Ulmer
Although the stars of The Black Cat, Bela Lugosi and Boris Karloff, have more famous performances, their work here in this pitch-perfect gothic nightmare stands as perhaps the best overall acting either man ever put to screen.
The plot is essentially a showdown between a mad, vile architect (Karloff) and a weary, vengeful doctor (Lugosi). Lugosi playing a semi-heroic lead is a wonder to behold. Karloff has never been as agelessly frightening as he is here.
The film itself is a wealth of gothic tropes and atmosphere. All of those components beautifully serve and enhance the main thread of the relationship between Dr. Werdegast and Hjalmar Poelzig. The set design and careful pacing for a fairly short film all build towards something that still has a captivating power.
Gothic classics like The Black Cat get to lean into immortality a little more than some of the other genres under the horror banner. Good lighting and set decoration are as important to this type as ever. The Black Cat shows us even now how it's done, while also putting Karloff and Lugosi together to create an energy that is quite frankly breathtaking.
2. Bram Stoker's Dracula (1992)
Director: Francis Ford Coppola
To watch Bram Stoker's Dracula, the most elaborate and visually sumptuous adaptation of the novel ever made, is to pretty much watch the history of gothic horror in film itself up to that point in time. The performance of Gary Oldman as Count Dracula alone proves this. Combining qualities from past cinematic Draculas, Oldman was able to play a Dracula across the ages. The movie depicts Dracula as it depicts the world around him. Romantic. Sinister. Bloodthirsty. Spiritual.
Bram Stoker's Dracula could have been a mess, but Francis Ford Coppola and one of the best teams ever assembled for a 90s horror film keep things relatively simple by sticking to the book. There is a focus behind the grandeur that allows the film to be a near-perfect balance of style and substance.
The torturous existence of a love that spans body, soul, and even the centuries is a big theme in many gothic horror movies. The intense, genre-perfect chemistry between Oldman and Winona Ryder's Mina drives this movie, but there is a lot more here to enjoy. Coppola did a masterful job of bringing together a range of performances that all benefit this style and this film in one way or another. Sets, costumes, music, and cinematography are all at the pinnacle of what they could do for a large-scale horror movie at this moment in time.
3. Bride of Frankenstein (1935)
Director: James Whale
Bride of Frankenstein has to tell its own story, although it does touch on some of the ideas brought up in Mary Shelley's novel. It succeeds in this regard with stunning brilliance and style, offering a potent gothic horror backdrop with fantastic performances and a heightened sense of humor. Things pick up shortly after the events of Universal's 1931 hit, with Boris Karloff returning to add even greater layers of depth and intrigue to Frankenstein's Monster. It's one of the all-time great performances in this genre.
While Karloff is the centerpiece to one of the best movie sequels of all time, Bride of Frankenstein has so many striking touches and strengths. Every performance contributes to the enjoyment, but there's also great sets and costumes, iconic makeup work, and a sense of pacing and economy that keeps us tightly fixed on what's going on.
Bride of Frankenstein was likely a breathless experience for audiences nearly a century ago. Not much has changed. The essential element of tragedy found in the first film is amplified and expanded upon to create an experience perhaps superior to the original tale.
4. The Cabinet of Dr. Caligari (1920)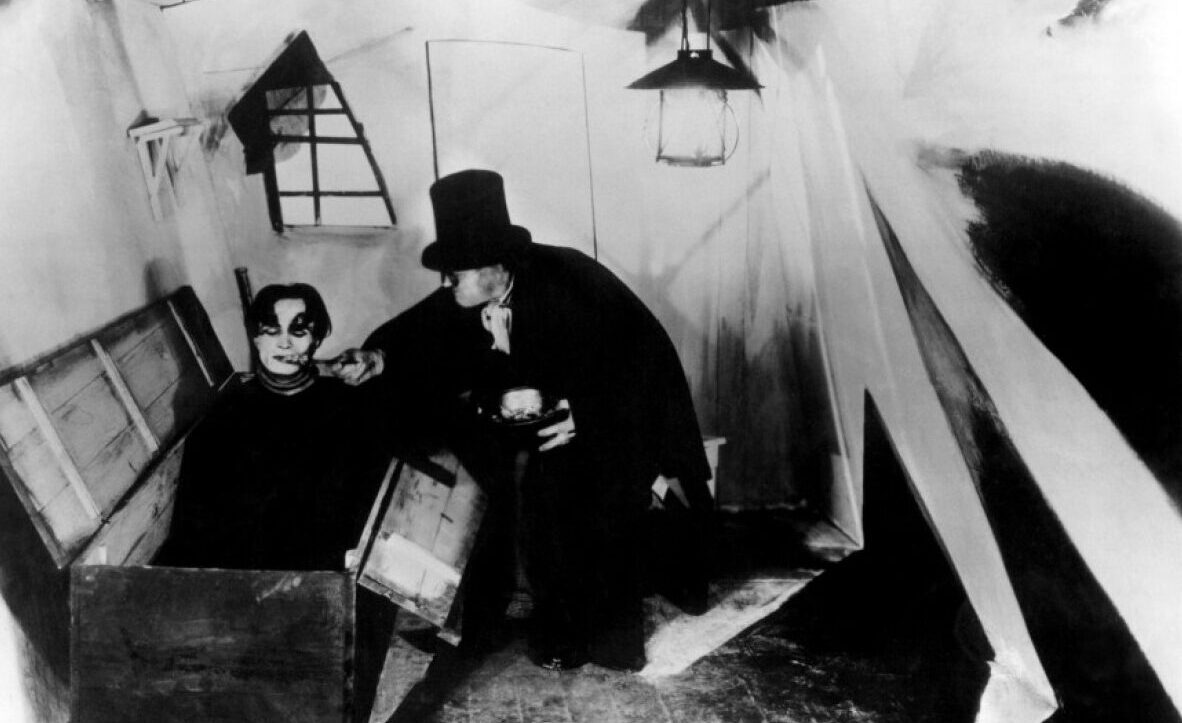 Director: Robert Wiene
Inspiring horror and other film genres to the present day, while influencing visual-minded artists like Tim Burton and Rob Zombie, The Cabinet of Dr. Caligari represented a major turning point in German cinema. It is also one of the best and certainly one of the most famous silent horror movies of all time.
Built on a healthy distrust in authority, particularly in the aftermath of the First World War, The Cabinet of Dr. Caligari is the story of a hypnotist who uses his powers to create a living murder slave.
There are some profound, and still quite disturbing, psychological horror components to be found in this film, including an emptiness to the desire for control that's quite chilling. The movie tells the audience, who responded to the film almost immediately worldwide, in the most vicious terms possible that the heart and soul of the void which surrounds life itself is simply and purely chaos.
The atmosphere and truly unique visual style, intoxicating darks and shadows combined with hazardous, oblique backdrops and structures, are of course what people often associate with this movie the most. As staggering as the draw of these visuals continue to be, don't lose sight of just how rich and complex this movie really is. From performances, to the writing, to the attention to detail beyond aesthetic, this is a classic of the highest order.
5. The Changeling (1980)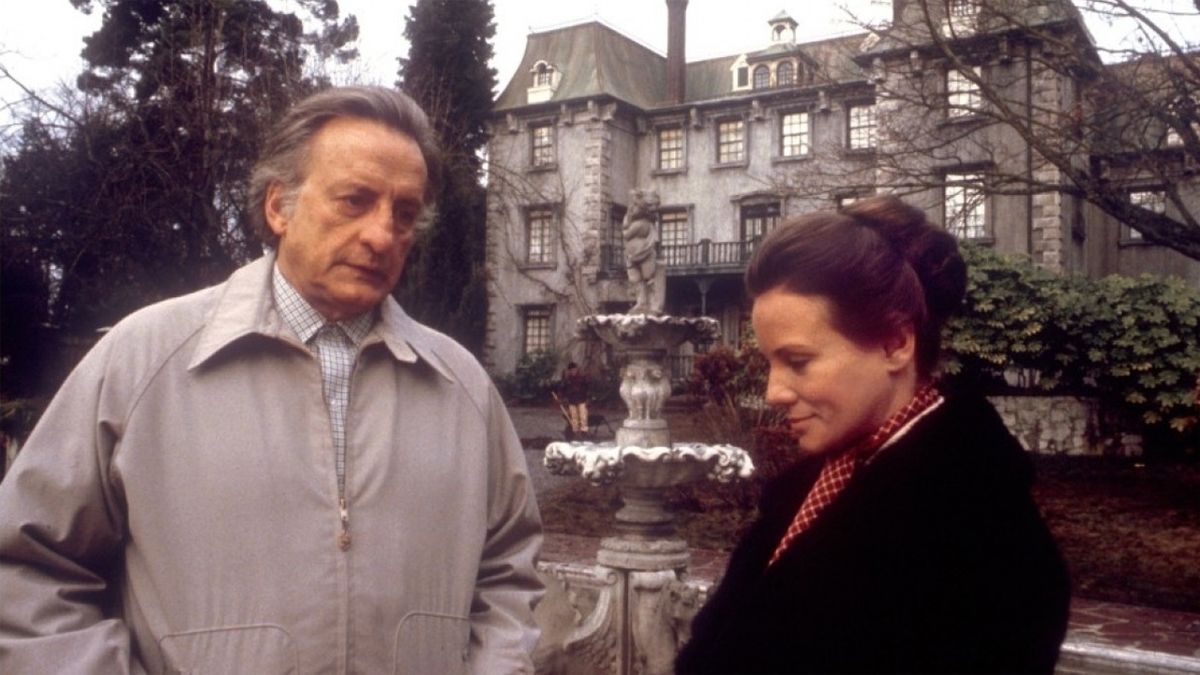 Director: Peter Medak
George C. Scott was a brilliant, intensive actor. This also means he was really good at shouting.
The Changeling features moments which showcase this, but one of the reasons why this haunted house classic, shot in Canada and with a particularly talented eye for detail and atmosphere, continues to find admirers is because Scott's performance is one of his deepest and most complex. The markings of a haunted, almost empty human being can be found here, with Scott playing a composer named John Russel. As a means of dealing with the devastation of an accident claiming his wife and child, he moves into a sprawling, ancient new home on the other side of the country.
He quickly learns the house is haunted, with his suspicions giving rise to understanding, and from there to pure anger at what caused the home to become damned in the first place. There are some considerable emotional stakes being generated throughout, with loss and profound regret rippling through these characters without pause. The haunted house elements in of themselves are also beautifully handled.
The Changeling takes its time to knock you over, but every waiting period is well worth your time.
6. Crimson Peak (2015)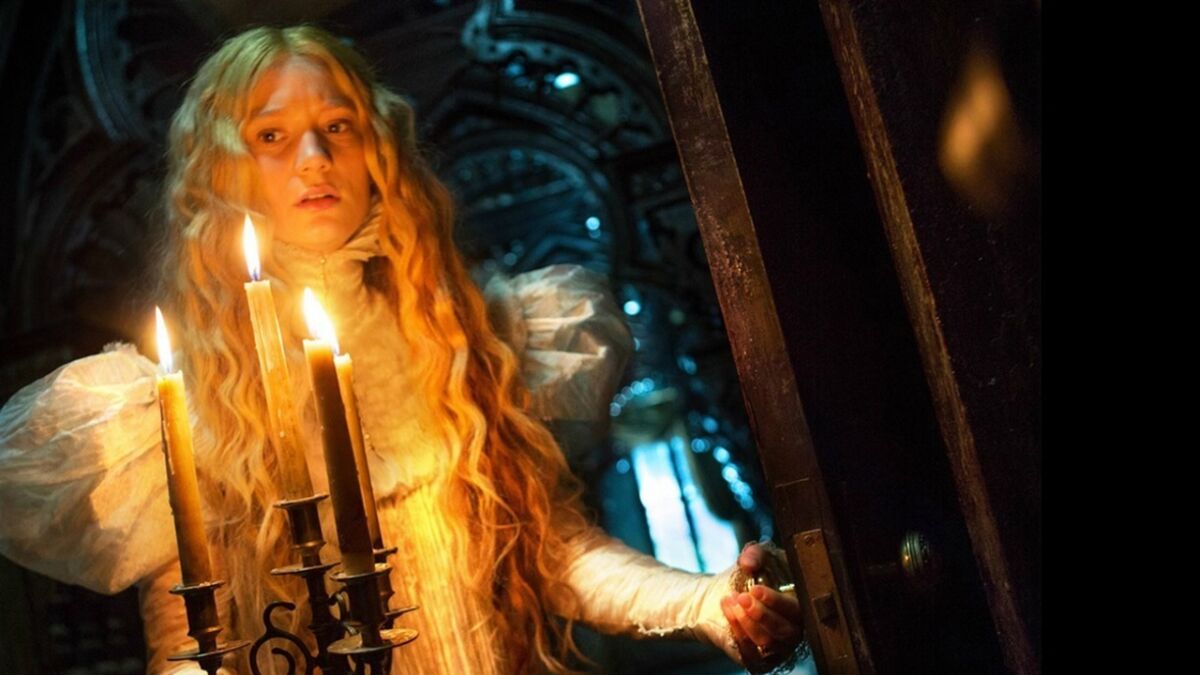 Director: Guillermo del Toro
It's not surprising that Guillermo del Toro would eventually make a full-on gothic horror movie with Crimson Peak. Genre tropes and loving tributes to all things associated with this branch of horror can be found all throughout the director's work. Crimson Peak is a summation of these influences, with a visually stunning haunted house story centered on a young woman named Edith (Mia Wasikowska). Edith has married a charming and markedly mysterious stranger (Tom Hiddleston), and soon finds herself contending with a sprawling and obviously rather haunted mansion in the middle of nowhere.
The setup is simple enough, but the movie's richness and depth become apparent as we delve further and further into the mystery of Edith's weird new husband. Crimson Peak is an elaborate love letter to gothic horror. The performances, special effects, and production design evoke the best of what this type of movie can offer.
Crimson Peak doesn't exist entirely as a homage, however. These influences are apparent, but everything is utilized in the pursuit of giving something original. Del Toro has achieved this with a few of his best movies, and Crimson Peak is no different in that regard.
7. The Curse of Frankenstein (1957)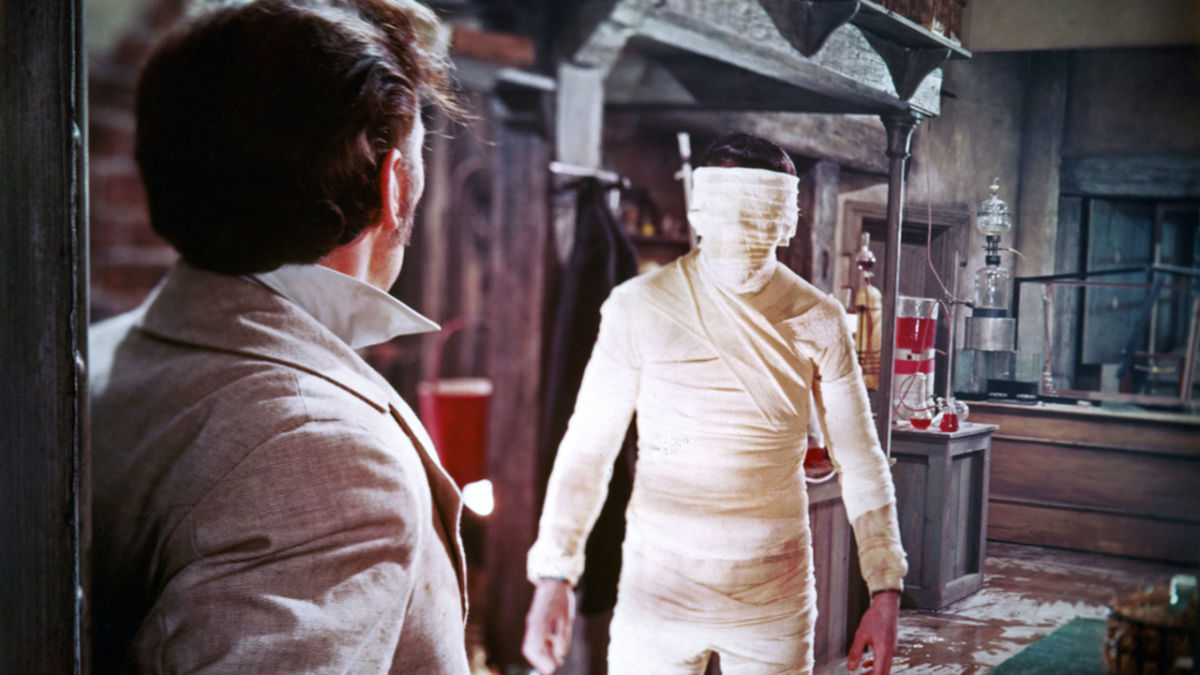 Director: Terence Fisher
It would be downright blasphemous to talk about some of the best gothic horror movies ever made, and not get into the films of Hammer icon Terence Fisher at some point. The director behind several fundamental Hammer Studios horror classics, arguably the backbone of modern gothic horror in the cinema, Fisher made horror films that you can find on several different types of best-of lists.
That amounts to quite a pedigree, but The Curse of Frankenstein continues to be regarded as a genre classic because it is still enormously entertaining, atmospheric, and frightening.
Centering the film's story more intently on Victor Frankenstein (the emotionally towering Peter Cushing) than on The Monster (the physically towering Christopher Lee) than in previous Frankenstein films, the movie benefits greatly from Cushing casting a deep shadow in his portrayal. He sees Dr. Frankenstein as a dangerously driven, strikingly brilliant monster. Amidst gorgeous sets and an evocative soundtrack, it is electrifying (pun intended) to watch him defy God again and again.
8. Dr. Jekyll and Mr. Hyde (1941)
Director: Victor Fleming
A lot of the appeal of the 1941 Dr. Jekyll and Mr. Hyde, based on Robert Louis Stevenson's classic novel, comes down to the film's beautiful use of gothic horror imagery. There's also a memorable and suitably tormented performance by the great Spencer Tracy.
Spencer Tracy appeared in dozens of movies over a long career. He won two consecutive Best Actor Oscars and is one of only two men to do so (Tom Hanks being the other). Yet Tracy only appeared in one horror film. We're mentioning all of this in reference to the 1941 Dr. Jekyll and Mr. Hyde because his performance captures gothic horror flawlessly from a performance standpoint, which is just as important to these sorts of movies as the set design and costumes.
As the determined doctor whose experiments give way to a terrifying transformation into a murderous fiend, it's a shame Tracy didn't do more horror films. Dr. Jekyll and Mr. Hyde hits every note for a good horror movie, and his performance is one of his best.
9. The Horror of Dracula (1958)
Director: Terence Fisher
Back again with Hammer and the great Terence Fisher. Just one year after The Curse of Frankenstein, Fisher, Cushing, and Lee came together once again to form a truly stunning adaptation of Bram Stoker's novel.
Christopher Lee would change horror forever with this specific and first performance as the Count. His menace and effortless power of seduction are ever-present, with the monster used sparingly by an extremely well-paced, well-written, and flawlessly acted film.
When we see Dracula for the first time in The Horror of Dracula (also known simply as Dracula), a formidable buildup under Fisher's direction, we are completely overpowered by Lee's immediate impact. With a wonderful Peter Cushing as Dr. Van Helsing, Carol Marsh as Lucy, and the greatly-missed Michael Gough as Arthur Holmwood, Dracula has some of the best actors in modern history, directed by one of the very best, and with all the vital elements of true gothic horror.
10. House of Usher (1960)
Director: Roger Corman
There is a strong case to be made that there hasn't been nor ever will be again a gothic horror star of the magnitude of Vincent Price. Across several films, many of them among the finest of the genre, Price captured the essential human qualities of gothic horror characters, plural because he covered quite a range across such movies. Generally, the villain, of course, but not always.
House of Usher represents one of his best, most haunted, and most complicated characters. Director Roger Corman was infamous for how far he was willing to stretch his budgets. However, he seemingly made some exceptions for his beloved Poe adaptations, with the results clear on the screen. The low budget in this story of a cursed family's bloodline running headlong into the reality of their twisted tree is certainly apparent. There is also an attention to detail in what is on the screen that provides ample support for Price's committed, layered turn as Roderick Usher.
House of Usher is a beautiful example of how far your horror movie can go with minimal resources. With strong supporting performances by Mark Damon and particularly Myrna Fahey, this film still surprises you with its decadent eccentricity and a truly wild ending.
11. The Innocents (1961)
Director: Jack Clayton
With a script co-written by Truman Capote, The Innocents was at least guaranteed to get some attention upon release in 1961. The film became a much bigger hit upon release than perhaps anyone had anticipated.
An adaptation of the Henry James novella The Turn of the Screw, the movie's overt strangeness, threatening atmosphere, and powerhouse performances by cast members like Deborah Kerr resonated with audiences almost immediately.
The Innocents is another movie on this list with a reputation that can run the risk of running it on a pedestal. You're likely to understand that reputation, as you begin to find yourself pulled deeper and deeper into this psychological nightmare scenario of a governess (the ever-wonderful Deborah Kerr) who begins to suspect that something is profoundly and spiritually wrong with her young charges.
The Innocents messes with what you think is going on as frequently as it messes with the rest of your senses. To watch this film from director Jack Clayton is to be plunged into a dream world with teeth. This is another gothic horror with an absolute, ageless shocker for an ending.
12. Interview with the Vampire (1994)
Director: Neil Jordan
While critical reception to this lavish adaptation of Anne Rice's most famous novel was mixed in 1994, and still remains a divisive subject among her fans or anyone else with an opinion on this movie, Interview with the Vampire gets a lot right. This applies most distinctly to its place in gothic horror cinema.
It may not be perfect in its storytelling or performances. Nonetheless, Interview with the Vampire is a lush, decadent, and at times mesmerizing realization in its story of a man who is forced into the life of a vampire. The set designs and cinematography keep the momentum going nicely, but there's also something surreal and pretty entertaining about watching Brad Pitt, Tom Cruise, and Kirsten Dunst form one of the wackiest families in horror history.
Love it or hate it, and people inevitably go one way or the other (it's rare to find someone who doesn't have any sort of opinion on Interview with the Vampire), this is a Hollywood blockbuster gothic horror movie that's worth at least one watch.
13. The Masque of the Red Death (1964)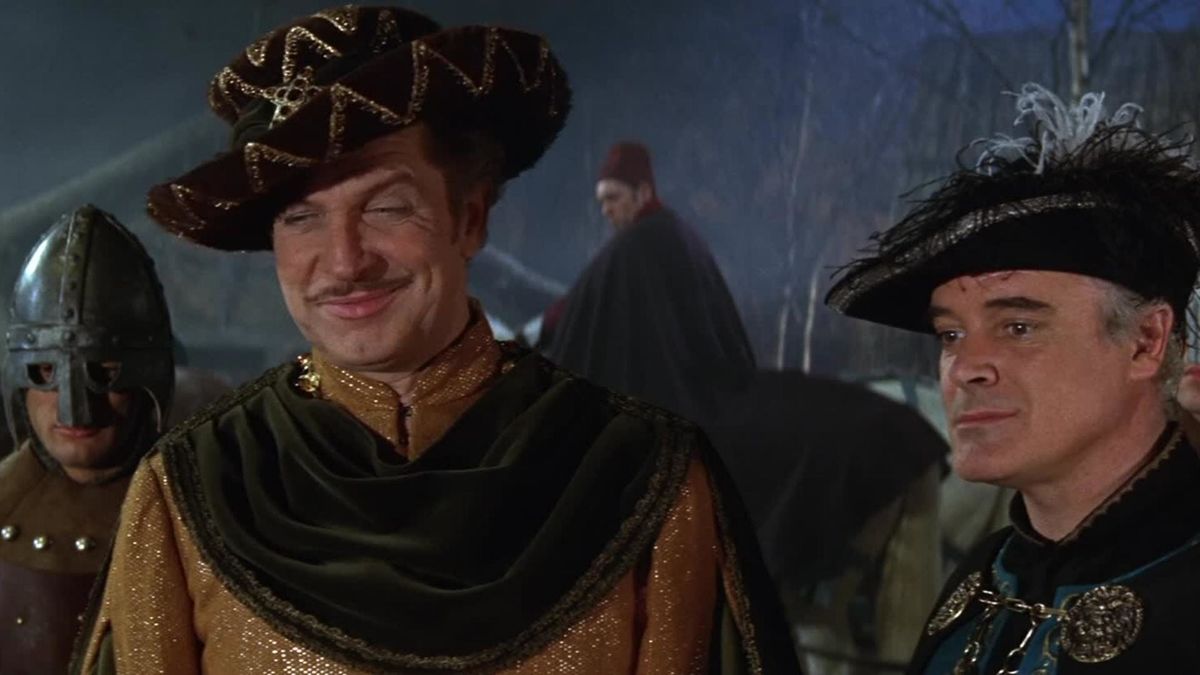 Director: Roger Corman
Supported by talent like Hazel Court and Jane Asher, Vincent Price goes full-tilt maniacal in what might be the darkest story Edgar Allan Poe ever wrote. A plague ravages the world, so a complete jackass of a man decides to throw the biggest party of the decade, shut away from the horrors going on just beyond his front door.
You may or may not be able to relate to that.
The Masque of the Red Death is a ferocious example of gothic horror. It starts strong, benefits from Price having incredible energy and chemistry with the rest of the cast and doesn't waste an ounce of our time as it tears through this story of the selfish nature of humans, an inescapable descent into madness, and the notion that no one can escape death.
Price captures all of those themes in his performance, emphasizing that gothic horror must have more than just a memorable spooky house and some troublesome corridors.
14. The Old Dark House (1932)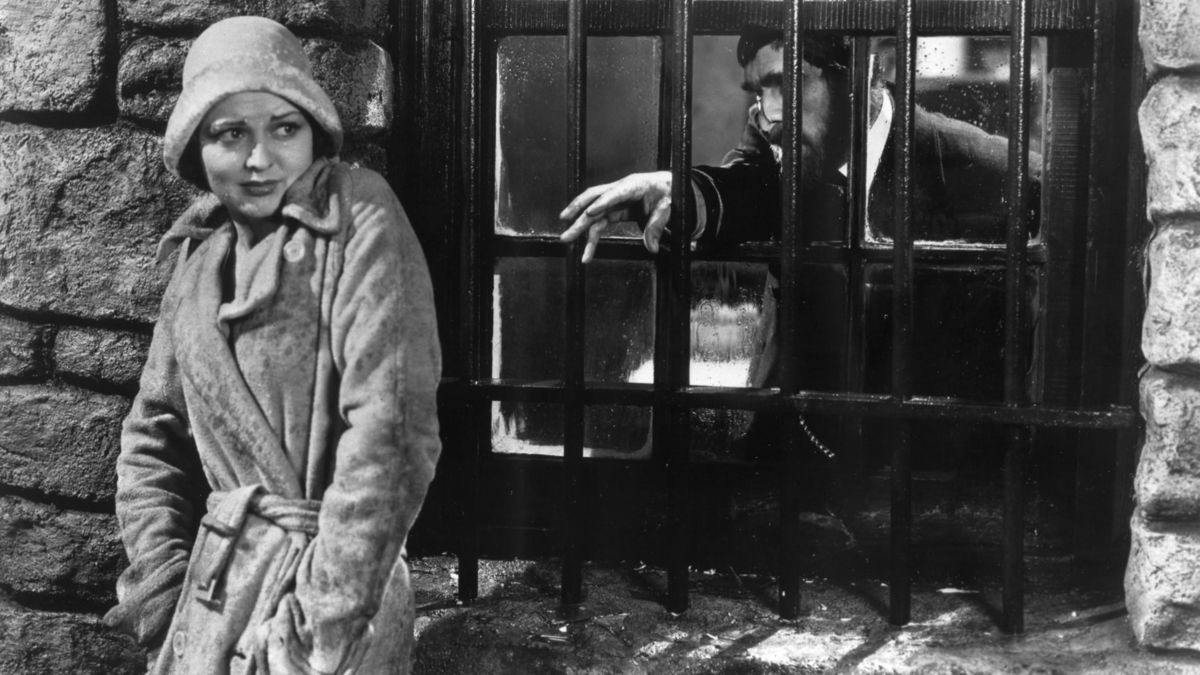 Director: James Whale
Only a year removed from the massively successful Frankenstein, director James Whale returned to help continue to build the horror film medium itself as we know it today with 1932's aptly-titled The Old Dark House.
The story couldn't be simpler, with a group of strangers being forced to come together at a, you guessed it, old dark house in the middle of a ghastly storm. They meet the bizarre family who lives there, and soon find themselves immersed in a situation beyond any measure of human control or even understanding.
The Old Dark House is a rare case of a movie that actually benefits from age. Featuring such cast members as Boris Karloff, Charles Laughton, Melvyn Douglas, Gloria Stuart, and Ernest Thesiger, the passing decades only add layers of creakiness to a story that was already told under a heavy sky of decay and insanity.
The Old Dark House is creepy as hell, but it's also a hell of a lot of fun.
15. The Orphanage (2007)
Director: J.A. Bayona
One of the most intense film debuts for a director in recent history, The Orphanage has some of the most striking atmosphere to be found anywhere on this list, or indeed, throughout the whole of gothic horror. While this article leans into the older films, movies such as The Orphanage remind us that good gothic horror movies are still being made in the 21st century.
As it stands, films like The Orphanage, which can be appreciated as good storytelling combined with technical creativity and dedication to gothic horror as a whole, are telling us that we could be due for a revival of gothic horror sooner, rather than later.
A woman's desire to restore an orphanage from her youth carries sinister consequences. Many of the most tragic figures in these films start with good intentions. Throughout The Orphanage, we are reminded that horrible things can sometimes sweep away and devour those good intentions. Mistakes can be made, and that is particularly noticeable in this modern classic.
16. The Phantom Carriage (1921)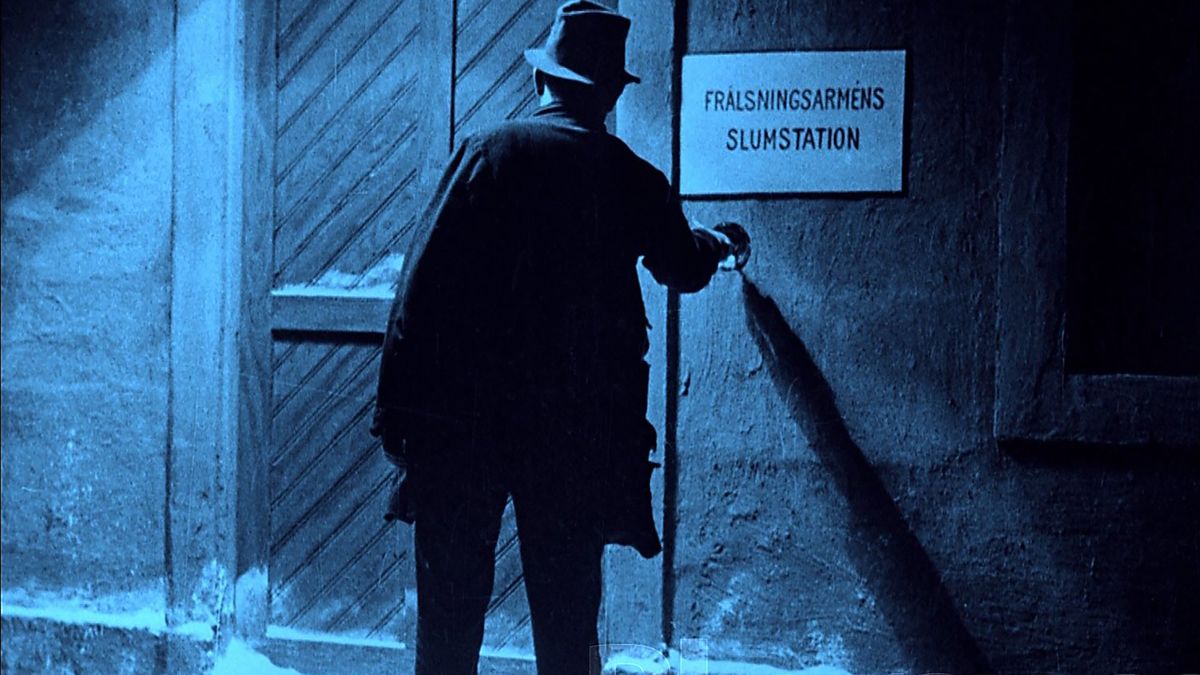 Director: Victor Sjöström
The visual stylings and narrative of The Phantom Carriage are as vital now as they were a century ago. Directed by and starring Victor Sjöström, the film takes the notion of regret to a darker tone than most modern films.
A drunk loser is forced by a carriage driver to examine a life spent poorly. His journey makes for a harrowing experience for the viewer, with a movie whose structure seems to be completely randomized at times.
Of course, this is not the case. Anchored by a phenomenal performance by Victor Sjöström, as well as scene-stealing work from Tore Svennberg and Hilda Borgström, The Phantom Carriage is a carefully constructed, highly complex film that manages to tell a stellar horror story, while also offering ideas on its themes which can prove to be just as potent for the viewer today.
Is there hope for the least of us? What do you wish you had done differently? As you watch this definitively unsettling masterpiece, you may find yourself asking these questions.
17. The Pit and the Pendulum (1961)
Director: Roger Corman
The Pit and the Pendulum was released in 1961 and remains the best film version of the beloved Edgar Allan Poe story. It's also arguably the best movie in Roger Corman's thrilling Poe Cycle, which remains an essential collection of movies for those who are particularly fond of the best Vincent Price movies.
A young man (John Kerr) is determined to find out what happened to his sister (the great Barbara Steele), who died under some pretty damn spooky circumstances. Not surprisingly, her husband (Vincent Price) doesn't seem all that forthcoming. Conflicting stories lead to an investigation, which in turn leads to a pretty chilling and violent discovery for our young man.
The Pit and the Pendulum accomplishes a supreme degree of successful atmosphere-building and storytelling with its relatively low budget. Vincent Price is the top attraction here, with a sublime villain performance that ranks high in one of horror's greatest careers. This is one of the truly fun ones for Price, but it's also a pretty chilling portrayal of a vicious, cruel man.
18. Rebecca (1940)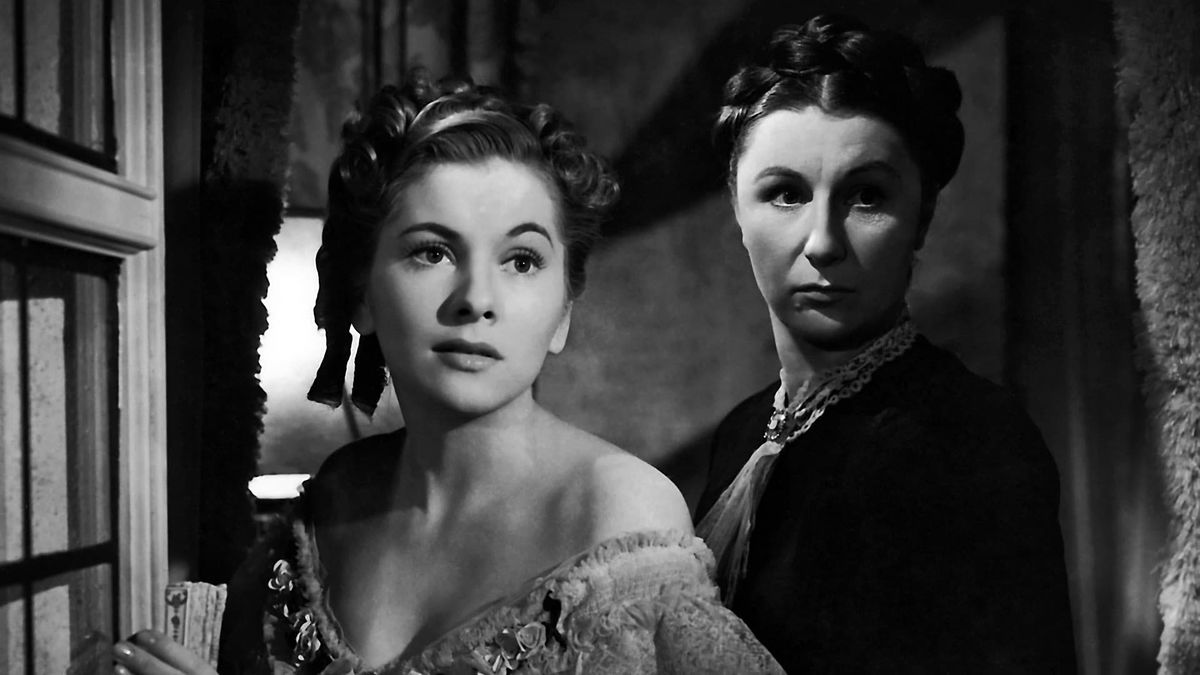 Director: Alfred Hitchcock
The first American film by the legendary master Alfred Hitchcock is still one of his best. Laurence Olivier also had early success here, as an intensive, aloof aristocrat whose second wife (an unforgettable Joan Fontaine) is forced to contend with the aura of her husband's dead first wife. Lucky her, she gets to work all of this out while living in a sprawling, decidedly spooky mansion. Two of the best actors at this point just getting to the serious peak of their talents is one of many things to recommend about Rebecca.
If Rebecca was just a great cast with a beautiful gothic backdrop in vivacious black and white, that would probably still find the movie a place on any list of the best gothic horror movies ever made. However, Rebecca also has an ambitious, connected Hitchcock at the helm. Despite numerous successes back in England, he was an unproven entity on Rebecca. The hunger to make a mark is apparent here, and Hitchcock didn't waste any time.
Rebecca is the complete package for fans of this genre. Every performance clicks. Every line of dialog builds on these characters. The atmosphere and tension never subside. The ending satisfies everything these components have built up.
19. Sleepy Hollow (1999)
Director: Tim Burton
It's becoming increasingly probable that we will never see Tim Burton or Sleepy Hollow star and frequent collaborator Johnny Depp quite this good again. Sleepy Hollow might not be their most famous film together, but it might still be one of their best. If you like movies that lean into Hammer horror and all things gothic supernatural terror, then it's probably your favorite.
Loosely based on the Washington Irving story, the film pits Johnny Depp's modern-thinking investigator against the supernatural elements created through the sinister machinations of the elders who compromise the town of Sleepy Hollow. Murders are being carried out by a mysterious figure, who may or may not be a headless horseman. The mystery element of this film is handled well, with a few genuine surprises to be found.
Where this film is at its best however is in the tone-perfect performances by Depp, Christopher Walken, Miranda Richardson, Christina Ricci, Michael Gambon, and several others. Everyone gets the type of modern Hammer tribute (certainly Michael Gough, who appears in a small, wonderfully memorable role) Burton is going for here. Burton himself has never directed anything with quite this combination of real life and the darkest potential of the fairytale. That in of itself is saying a lot.
20. The Uninvited (1944)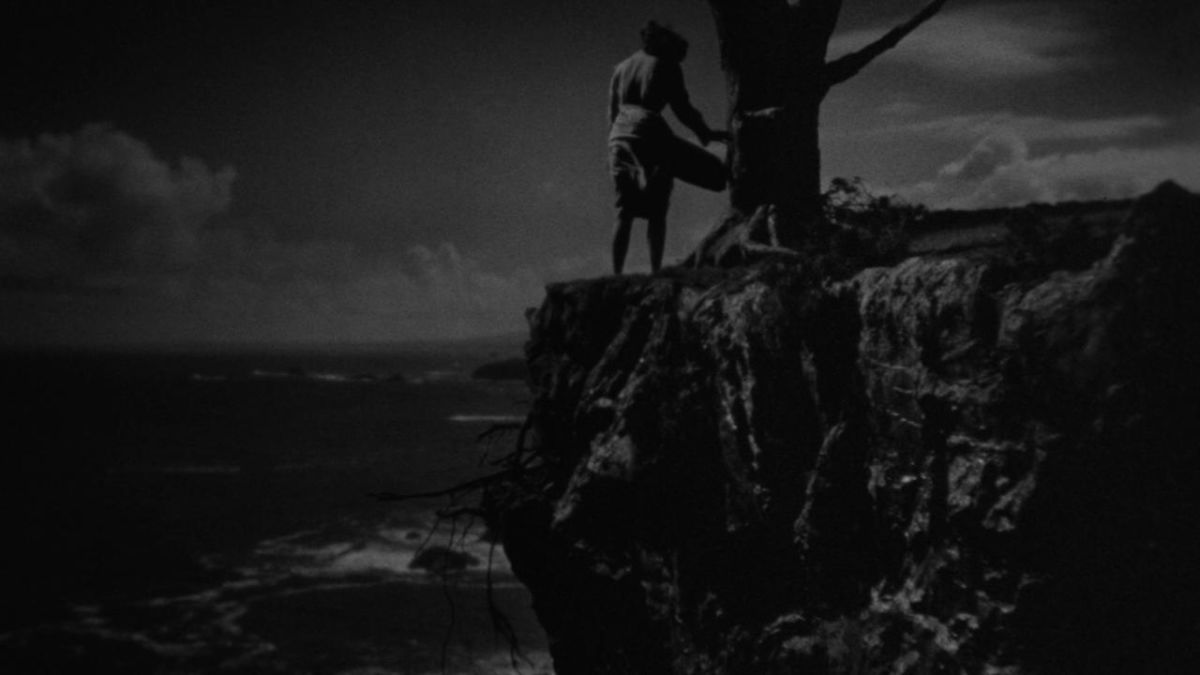 Director: Lewis Allen
Oscar-winner Ray Milland appeared in quite a few horror movies over his long, generally distinguished career. The Uninvited is one of his best and most well-known. His steely-yet-impassioned characters are perfect foil for a story set amongst the shadows, the overwhelming depth of a feeling of loss that can come to us. These characters, including standout performances by Ruth Hussey and Donald Crisp operate against the lush bleakness of a landscape transformed by a horrible mistake and profound regret.
A composer and his sister think they have found something unreal in the 18th century home they have decided to purchase. They aren't kidding.
The Uninvited is a great indicator of how good gothic horror also demands more of the viewer's imagination. There's plenty for you to enjoy on the screen here, though what truly helps to set this film apart from others are the things that aren't revealed to us.
The unknown, or the possibilities that exist in the shadows of a deeply haunted home, gives The Uninvited the ability to let us fill in at least some of the blanks. Under director Lewis Allen, the movie juggles several different approaches to compelling horror, doing well with all of them.
READ NEXT: 15 Best Horror Movies of the 2000s
Some of the coverage you find on Cultured Vultures contains affiliate links, which provide us with small commissions based on purchases made from visiting our site. We cover gaming news, movie reviews, wrestling and much more.