Video games have brought players an almost never-ending amount of recognisable and relatable protagonists, but there's just something to be said about those games that allow you to insert yourself into the story instead. However, character creators aren't always up to scratch, as games like The Division or Destiny barely offer any options to allow players to create their own unique avatar.
Instead, we're celebrating the games that go above and beyond to ensure you can represent yourself within the game. Whether its games that give you so many options to visually customise your digital doppelganger, or games that allow players more control over how they want their character to play, here are the best character creation games you should be checking out.
The Best Character Creation Games
10. Cyberpunk 2077
Developer: CD Projekt Red
Publisher: CD Projekt
Platform(s): PC, PS4, PS5, Xbox One, Xbox Series X & S
Creating your own cyberpunk adventurer is certainly an intriguing prospect, and while Cyberpunk 2077 certainly divided opinion when it originally launched, the character creator is definitely one of its best features. Not only does it come with a lot of visual customisations, it also gave players the choice between 3 different backgrounds, which affected both the opening players enjoyed along with dialogue options and even certain side quests.
The customisation has been improved post-launch, especially now with the ability to utilise transmog to create an outfit that doesn't look totally ridiculous, but the biggest highlight is how much control players are given in creating their own personal build. Whether your character is a tech specialist, a stealth expert, a master of firearms or a proverbial brick wall, smacking foes left and right, Cyberpunk 2077 gives you the tool to become who you want to be.
9. Crusader Kings 3
Developer: Paradox Development Studio
Publisher: Paradox Interactive
Platform(s): PC, PS5, Xbox Series X & S
If we're being honest with ourselves, who hasn't briefly fantasised about the idea of being a king or queen? Thankfully for those people, Crusader Kings 3 gives you the ample opportunity to do that, as you thrust your would-be ruler at the helm of their own medieval family, working to forge alliances and remove enemies from the annals of history in order to become the greatest noble who ever lived.
That's the goal, at least, but as was often the case in history, your created noble will likely pass on before their time, either due to illness, war or some kind of subterfuge. This is where the genius of Crusader Kings comes into play, as once your first ruler dies, you immediately take control of their children, continuing the bloodline and empire throughout history. Hopefully, your progeny will live up to your great standards, right?
8. Dragon Age: Inquisition
Developer: BioWare
Publisher: Electronic Arts
Platform(s): PC, PS3, PS4, Xbox 360, Xbox One
RPGs tend to have a great deal of customisation at their disposal, giving players plenty of control when it comes to creating the adventurer of their dreams. Many often point to The Elder Scrolls V: Skyrim as the leader of character creation in the RPG space, but there's a few games which are just that little bit better, Dragon Age: Inquisition is just that little bit better, largely in terms of the choices you can make after creating your character, making it one of the best character creation games on the market.
DA: Inquisition gives players the choice between one of four races, with a few different classes thrown in for good measure, along with a wide array of sliders and customisation options to either recreate yourself, or whatever fictional or non-fictional character you can think of. Better still, with Inquisition's extensive romance options, you also have a lot of control in how your character chooses to express their sexuality, which is great for those who typically aren't represented.
7. Divinity: Original Sin 2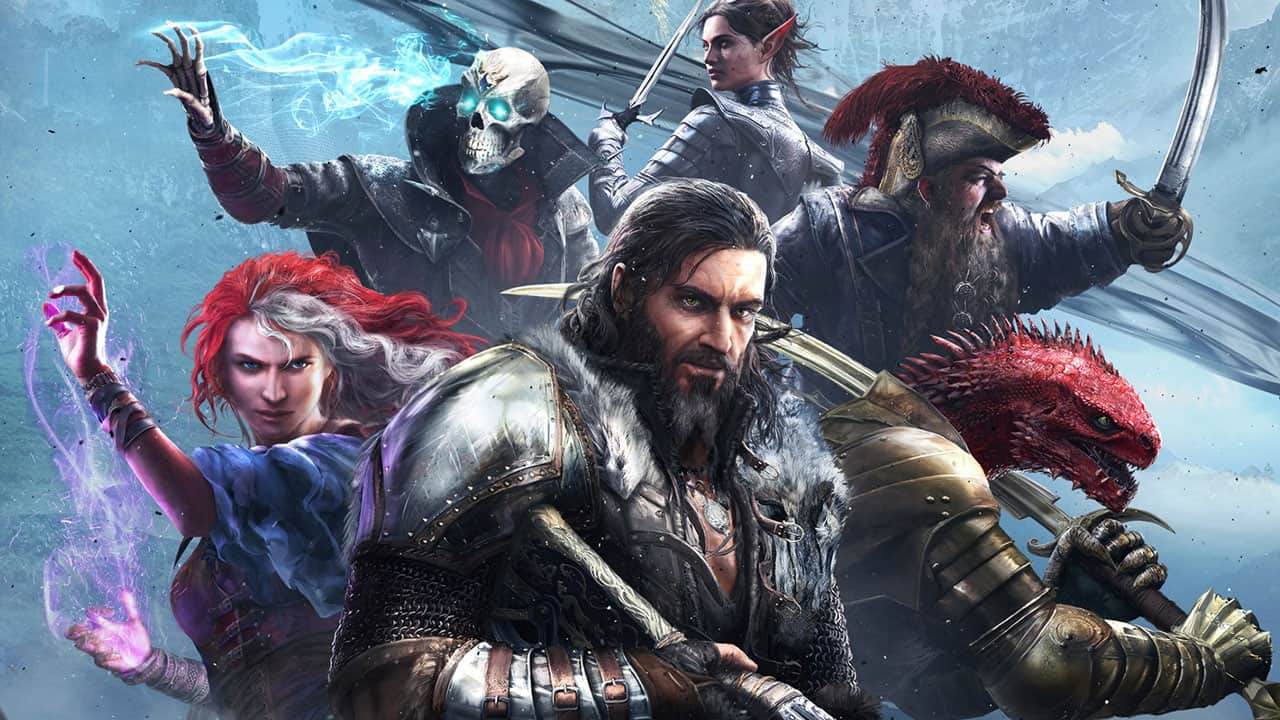 Developer: Larian Studios
Publisher: Larian Studios
Platform(s): PC, PS4, Xbox One, Nintendo Switch
While it might not be a video game, the Dungeons & Dragons tabletop game has always been lauded for its ability to allow players to create any character they want, no matter their race, class or alignment. Divinity: Original Sin 2 might not be as open-ended in that regard, but considering that many call it the video game version of D&D, it's not surprising that Divinity's character creator is quite extensive.
Divinity: Original Sin 2 gives players the choice of several races, and crucially, a few different backstories, all of which play into the quests and choices you can make. On top of that, there's a wide variety of classes and playstyles, allowing you to truly create the character of your dreams. They could be a noble knight, always choosing to do the right thing, or a sneaky lizard-person content to do rogue things in the dark. All options are perfectly valid.
6. Saints Row
Developer: Deep Silver Volition
Publisher: Deep Silver, Plaion
Platform(s): PC, PS4, PS5, Xbox One, Xbox Series X & S
Saints Row's approach to character creation has always been "anything is possible", and it's an approach that has served the franchise well for the past two decades. Regardless of what people might have thought about the actual gameplay in the Saints Row reboot, there's no denying that the character creation on offer was out of this world. Literally, in some cases, considering how much control players had when birthing their version of The Boss.
From skin colour to clothing, hair, make up and all manners of gaudy accessories, Saints Row's character customisation allowed anything from a chill stoner looking dude with long hair and sunglasses to a dark elf vampire hybrid, decked out in medieval themed attire just for that added accuracy. Your avatar is whatever you choose to make it, and Saints Row accepts them all, regardless of if they're a freak or a fashion statement. Shame the rest of the game isn't as great as the creator though.
5. Code Vein
Developer: Bandai Namco
Publisher: Bandai Namco
Platform(s): PC, PS4, Xbox One
Soulslike games, particularly those created by FromSoftware, have amazing character creators, specifically if you want to make someone who looks like Shrek. Elden Ring in particular is wonderful, but there's something to be said about the character creator in the anime-inspired Code Vein that's undeniably special. If you're looking for a game to help you create your new favourite waifu or husbando, this is the game for you.
Whether it's the range of options or the amount of control you have in altering the designs of clothes or the character's skin tone, Code Vein's character creator is simply wonderful. What's perhaps most incredible is how much better Code Vein's character creator is compared to those in actual anime games, like Dragon Ball Xenoverse or Naruto To Boruto: Shinobi Strikers. Again, Bandai went all out for Code Vein's character creator, and you should check it out.
4. Black Desert
Developer: Pearl Abyss
Publisher: Pearl Abyss
Platform(s): PC, PS4, PS5, Xbox One, Xbox Series X & S
MMOs typically have extensive character creation suites, which makes sense considering a lot of players gather together in towns to hang out while on the server. Being able to properly express yourself via your character is an essential part of the MMO-playing experience, and most agree that Black Desert's character creation tools are some of the best ever made, especially if you're looking for characters that err more on the side of realism.
While there are some stipulations to work around with the creation tool, as body types can be linked to the classes that players pick, but the amount of freedom on offer within those parameters is unbelievable. No matter your class or race, there's so much choice at your disposal that you'll be happy. Just try not to spend too much time creating your new hero. There is a whole game to play, after all.
3. Soulcalibur VI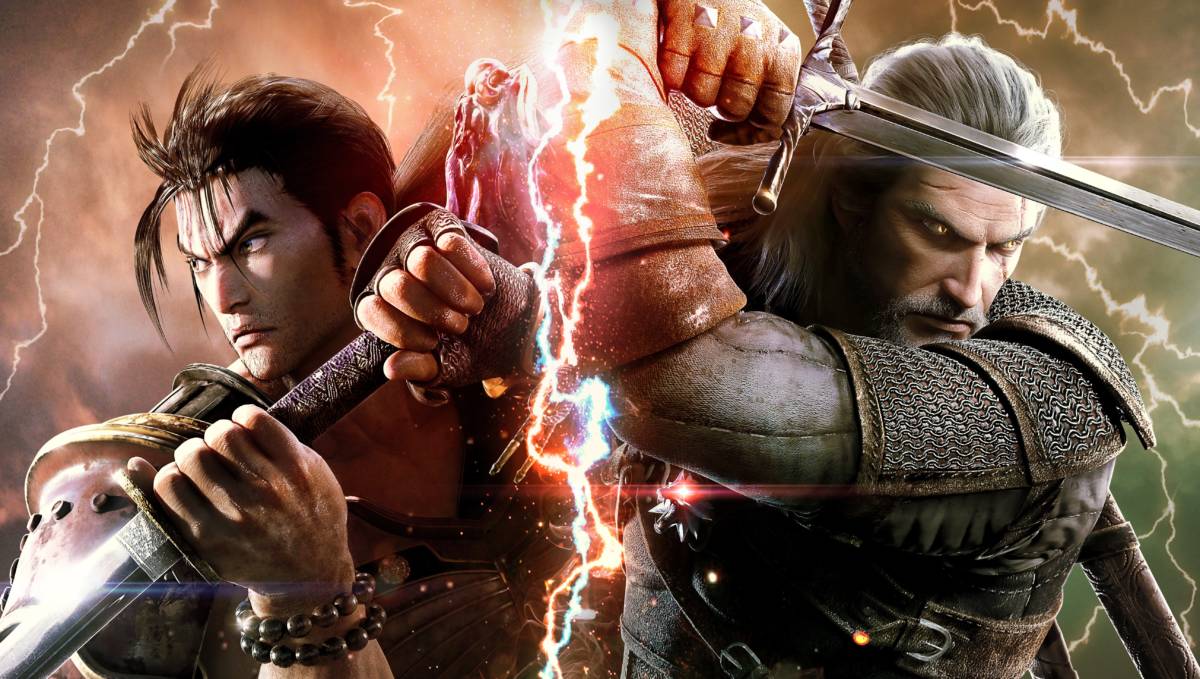 Developer: Project Soul, Bandai Namco, Dimps
Publisher: Bandai Namco
Platform(s): PC, PS4, Xbox One
Fighting games with a character creator are a rare breed, which is what gives a series like Soulcalibur a bit of an edge over its competitors. Being able to stick your own wacky creation alongside some impeccably designed characters has a novel appeal in its own right, but Bandai Namco went above and beyond when it comes to the character creator in Soulcalibur VI. Whether it's an original design or a recreation, the freedom of creativity on offer is astounding, turning Soulcalibur VI into one of the best character creation games ever made.
Soulcalibur VI includes hundreds of items and sliders to customise pretty much every aspect of a character, including clothing and accessories, which players have managed to use in creative ways to unleash some monstrosities upon the world. Once you've spawned whatever horrible creature/big buff dude, you can then play as that character in the game's Libra of Soul mode, traveling around the world in an attempt to stop someone from gathering Soul Edge shards.
2. WWE 2K23
Developer: Visual Concepts
Publisher: 2K Games
Platform(s): PC, PS4, PS5, Xbox One, Xbox Series X & S
Regardless of how much the quality had diminished for WWE 2K games between 2014 and 2019, one aspect that remained a constant is how impressive the creation tools were. The game would launch, and within about a week, people had already uploaded scarily accurate recreations of wrestlers who were no longer with the company, along with some brilliant original creations too. Now that the 2K series has found its groove, particularly with WWE 2K23, those creation tools feel even more outstanding, turning WWE 2K23 into one of the best character creation games ever made.
Players are given total control in creating arenas, logos and entire shows that can be used in the Universe mode, giving everyone's gaming experience that extra personal touch. However, the main attraction has always been the Create-A-Wrestler modes, which allow players to create their own grapple guys. Despite all these tools though, most created wrestlers will still probably be bearded guys in jeans. What works for Jon Moxley will work for my personal Frankenstein's wrestle-monster.
1. The Sims 4
Developer: Maxis, The Sims Studio
Publisher: Electronic Arts
Platform(s): PC, PS4, Xbox One
What other game could it have possibly been to top a list of the best character creation games? The Sims' main purpose is character creation (and making sure your Sim actually makes it to the toilet, but that's a whole other thing), and in that one particular avenue, The Sims is the best in class. Where else can you create not just one person, but an entire family of characters, each with their own unique personalities, ambitions and quirks that make them one in a billion.
On top of the brilliant character creation, players can also flex their muscles when it comes to actually building a home for their Sims, with so many options to choose from. For those who have plenty of cash to spare (and plenty is being used generously here), the DLC packs on offer add to your creation tools even further, allowing you to explore more supernatural and sci-fi elements too. When it comes to character creation, there's none better than The Sims 4.
READ NEXT: 20 Best 3DS Games of All Time
Some of the coverage you find on Cultured Vultures contains affiliate links, which provide us with small commissions based on purchases made from visiting our site. We cover gaming news, movie reviews, wrestling and much more.