Just like the best books for 3-year-olds, the best books for 4-year-olds are the ones that acknowledge how children are growing and changing. Going to school is an important part of being 4 years old, and learning to work and play alongside many new people is a message that a lot of books for this age group could do to focus on. 4-year-olds can appreciate longer or more complicated stories, as well as still enjoying the more basic books with call and response, counting or repetition. Any list of the best books for 4-year-olds will be a mix of longer stories and big amounts of silly.
The Best Books For 4-Year-Olds
1. Aliens Love Underpants – Claire Freedman and Ben Cort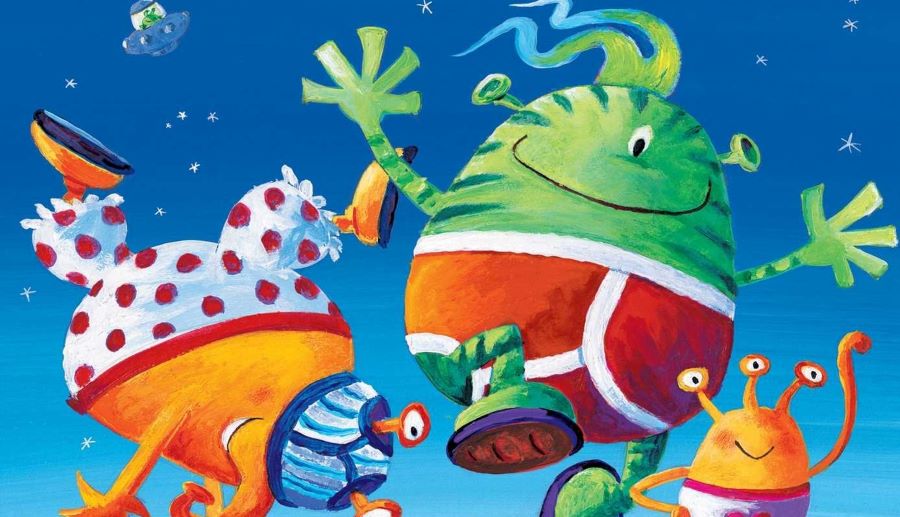 Aliens Love Underpants is one of those perfectly silly books, the sort of thing that kids of this age absolutely love. Anything that seems a little bit taboo – underwear, toilets, bodily functions – always play well with young children. Luckily Aliens Love Underpants isn't guilty of any sort of gross out humour, which means adults can like it too.
When aliens come to visit Earth, all they're after is the underpants hanging on the washing line. Ben Cort's illustrations are bright and zany, the alien designs cute and not at all scary. The book also rhymes, which means soon enough kids will be able to recite it if they hear the story enough.
2. All Are Welcome – Alexandra Penfold and Suzanne Kaufman
All Are Welcome is the ideal book to introduce to a kid just about to start school, which is why it makes the list of best books for 4-year-olds. It's a simple enough story; we follow a class of kids through a day at school as they come together for the first time and learn that there's a place for all of them at school, amongst friends.
The book's strength, of course, is the diversity of the children in the classroom, which is presented without comment or clarification. All Are Welcome is not the most subtle of books in terms of its message, but it doesn't need to be. Young children will see the illustrations, and they'll begin to understand.
Sale
3. The Day The Crayons Quit – Drew Daywalt and Oliver Jeffers
The Day The Crayons Quit is a longer book by far than most of the others on this list, but it definitely isn't too difficult for younger kids to follow. It's a creative, funny and clever read – one that kids will want to go back to again and again.
Duncan's crayons have had enough, and each of them writes him a letter to outline their complaints – except for Green Crayon, who really loves his workload of dinosaurs and trees. The letters are accompanied by some signature Oliver Jeffers illustrations, and the whole book looks seriously sophisticated.
4. Giraffes Can't Dance – Giles Andreae and Guy Parker-Rees
Giraffes Can't Dance is a simple book with a big message, one that makes it a shoo-in for any list of the best books for 4-year-olds. Gerald is a giraffe who longs to dance, but he's clumsy and gangly, and all of the other animals laugh at him during the Jungle Dance.
When Gerald meets a cricket who helps him see that he needs to dance to his own beat if he's going to be happy, Gerald discovers that he can dance after all. This book teaches kids that they can do anything they want to do, if only they are true to themselves: "We all can dance, he said, when we find music that we love."
5. The Gruffalo – Julia Donaldson and Axel Scheffler
Julia Donaldson featured on our list of best books for 3-year-olds, but she was always going to make an appearance here as well – and probably will on the lists for older kids as well. She is so prolific and so talented that all kids will find a book of hers that they love. It's a guarantee.
The Gruffalo is her most famous story, and it has maintained its popularity for a reason. The Mouse who travels the woods, avoiding predators by threatening them with the Gruffalo – a monster he thinks he made up – is a great role model, standing up for himself and refusing to show fear to bullies.
Sale
6. The Jolly Postman Or Other People's Letters – Allan and Janet Ahlberg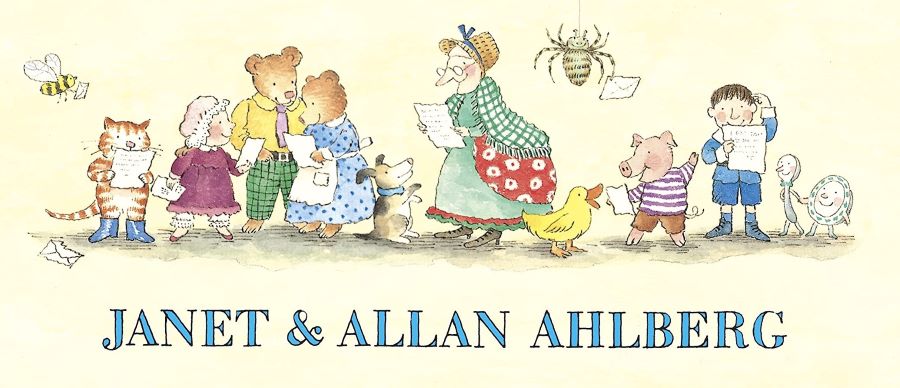 The Jolly Postman is a classic of children's literature, and an absolutely perfect addition to a list of the best books for 4-year-olds. A postman sets off to deliver letters to a whole host of fairy tale characters, from The Three Bears to Cinderella to The Big Bad Wolf.
What makes The Jolly Postman special is the interactive nature of the book; each letter can be removed from its envelope, unfolded and read aloud. Kids love helping to take the letters out, and folding them up again afterwards. It teaches them just how much fun reading can be.
Sale
7. Ketchup On Your Cornflakes? – Nick Sharratt
Nick Sharratt is probably best known for his work illustrating the books of Jacqueline Wilson; his style is instantly recognisable. But he has also created his own books too – writing and illustrating – which are a lot of fun for kids and the adults reading them.
Ketchup On Your Cornflakes is an interactive book which allows readers to make up the silliest things they possibly can; do you like jam in your bath? Do you like talcum powder on your eggs? 4-year-olds will find all of these possibilities hilarious, and this book will keep them entertained for a long time.
8. My Dad Is A Grizzly Bear – Swapna Haddow and Dapo Adeola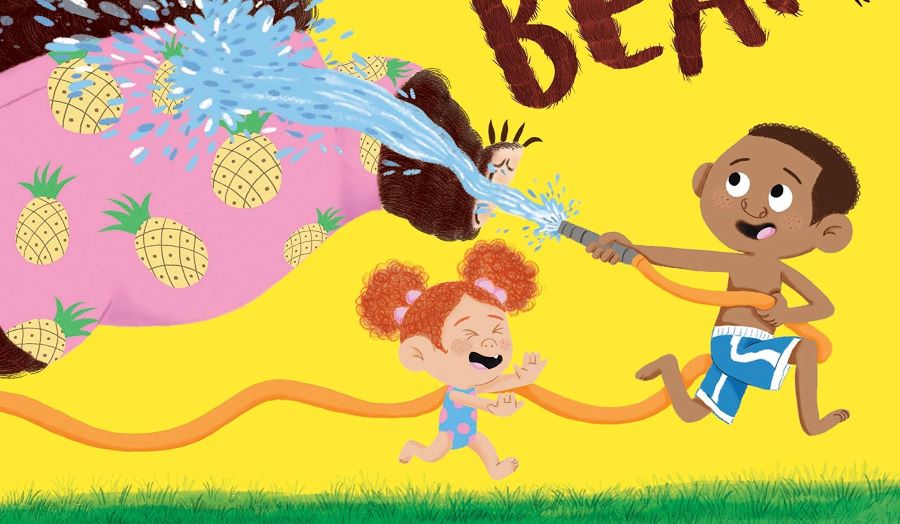 My Dad Is A Grizzly Bear is the newest book on this list; it was only published in 2021. But the charming, fun illustrations and clever story have caught a lot of eyes, and any list of the best books for kids should have some newer additions – just in case you've already read your way through the rest of the list.
There is also a serious message here, underneath all the fun, which kids are never too young to learn. Sometimes, someone that you love might be a bit grumpy, or be having a bad day – but that doesn't mean they love you any less. This is as much a book about empathy as it is anything else.
9. Oh, The Places You'll Go – Dr. Seuss
This is the last book that Dr. Seuss ever wrote before his death, so it seems fitting that it should be about someone seizing the day and making something exciting out of their life. In the usual Dr. Seuss style, it tells the story in rhyme and is full of funky, slightly weird illustrations that kids will love.
There is something very deceptively simple about most Dr. Seuss books, but his messages are always clear, if kids choose to find them. Oh, The Places You'll Go is a great book to introduce to kids about to start school and discover their potential, which is why it makes the list of the best books for 4-year-olds.
10. Press Here – Hervé Tullet
Just like The Jolly Postman, Press Here is an interactive book that kids just love – but instead of a story, this book teaches all sorts of things in a fun, engaging way – from colours to patterns to left and right. Kids won't even know they are learning; they'll just be excited about turning the page and seeing what the dots are up to next.
If this book is read by an adult who really gets into the concept and makes it over the top and fun, kids will get a lot out of it.
11. Where The Wild Things Are – Maurice Sendek
Did you know Where The Wild Things Are is almost 60 years old? Published in 1963, it is almost as fresh now as it was then, and kids will still love reading it. It tells the story of Max, sent to his room without any supper for being naughty. He sails away to find the Wild Things and has a lovely time with them, until he decides that actually he'd rather be at home where someone loves him.
Where The Wild Things Are has become a beloved classic for several reasons. Firstly, it celebrates the wild imaginations of children, and invites young readers along on a brilliant adventure. But it also reassures them that although they might be told off sometimes, at the end of the day, they are still loved, and they will be forgiven. It is a message that never gets old.
12. The Wonky Donkey – Craig Smith and Katz Cowley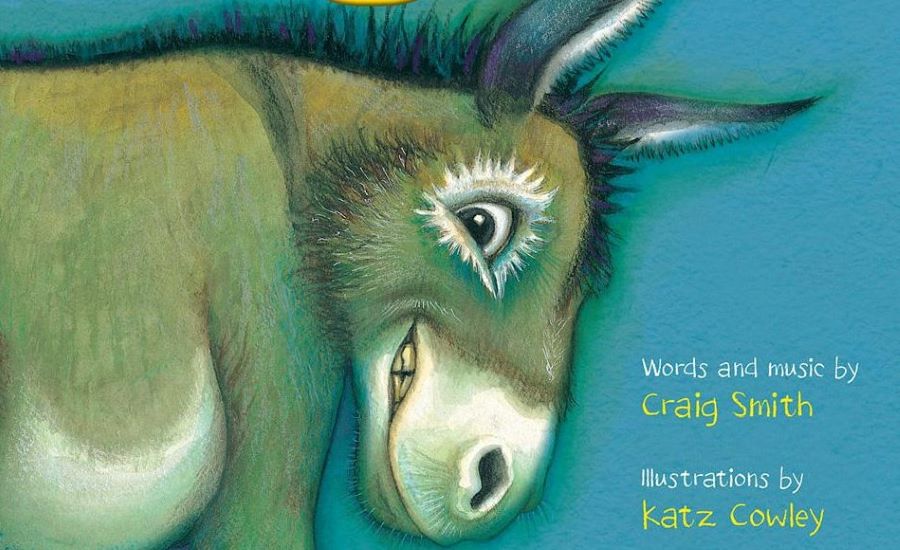 You might know The Wonky Donkey, which hit some dizzy heights a few years ago when a video of a Scottish Gran trying to read it went viral. What sells the book is how funny it is, and how it plays on words – kids will absolutely love trying to keep up with the refrain as more and more tongue-twisting words are added.
Not all adults who read this have to commit as much as the famous Gran, but if they get involved with the story and show kids that that are enjoying it, this will be a book that little readers will want to visit again and again.
Sale
READ NEXT: 10 Best Horror Books For Teens
Some of the coverage you find on Cultured Vultures contains affiliate links, which provide us with small commissions based on purchases made from visiting our site. We cover gaming news, movie reviews, wrestling and much more.