I can't have been the only one to have experienced a rollercoaster of emotions when last week's Nintendo Direct concluded. The showcase was filled with some stellar announcements, including a brand new Kirby game, the addition of N64 and Mega Drive games to Nintendo Switch Online as an expansion pack and Disco Elysium's Nintendo Switch release date. All of them are reasons to get excited, but that last announcement was another level.
Closing out the Direct, PlatinumGames broke what felt like years of relative silence and revealed some honest-to-goodness gameplay footage of the hotly anticipated Bayonetta 3. The footage showed everyone's favourite Umbran Witch summon hair-based demons to murder some massive monsters while looking as stylish as ever. It's still a while off, with a launch date set for 2022, but I'm excited.
However, I'm also somewhat disappointed, because Platinum threw in a reference to Astral Chain at the start of the trailer. Before Bayo makes her elegant appearance, Lappy, the Ark Police Force mascot and one of the most wholesome and enjoyable parts of Astral Chain, appears to face down the monsters. While the idea of a Lappy-focused spin-off might be a bit too out there, this Bayonetta 3 trailer has planted the seed of Astral Chain 2 in my mind and now that's all I want.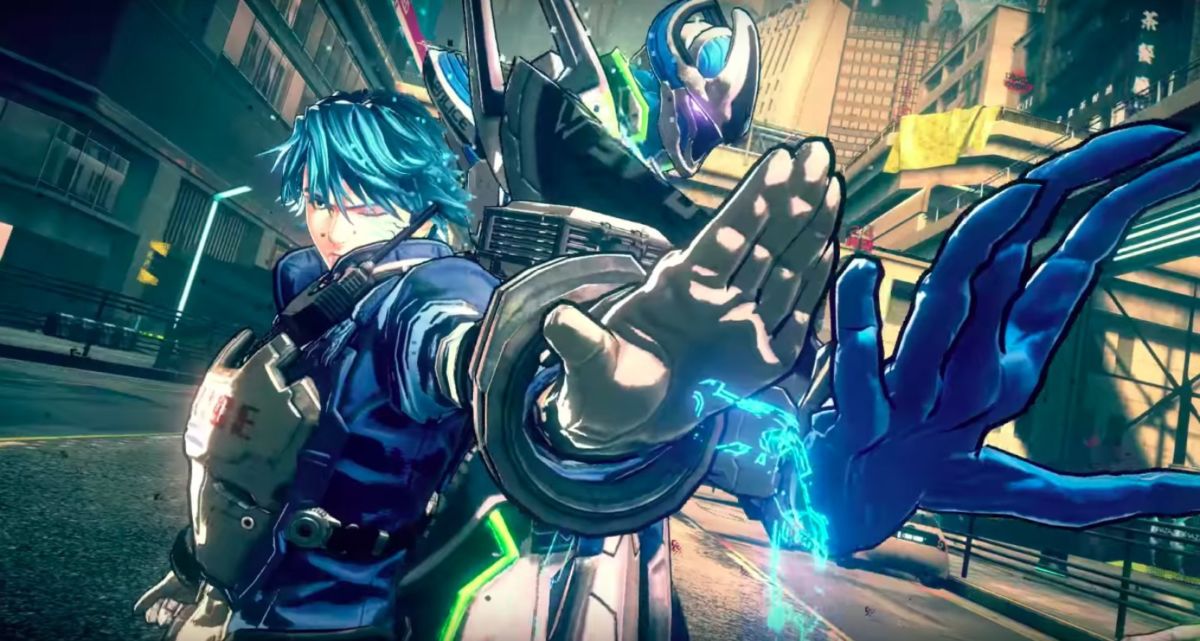 Platinum titles, while stellar executions of the character action genre, tend to follow certain formulas, namely that you control a specific character and fight arenas of dudes over and over again until the credits roll. For what it's worth, Astral Chain doesn't exactly deviate from this time-honoured tradition, but there's enough new ideas and content that I'd love to see built on in a sequel.
One feature that immediately springs to mind is the game's character creator, which allows you to customise different aspects of your character to create an anime hero that works for you. Sure, the options are limited, but there's enough scope there to make the character and game feel like your own, and these are features that could be built upon in a follow-up game.
Giving #AstralChain a proper go. Bounced off it first time round, but having fun this time. pic.twitter.com/Zkz1i7CUBK

— Ash Bates (@donovan_ryder) April 13, 2021
Another aspect of Astral Chain that could be developed in a potential sequel is the investigation side of things, which let players piece together clues to understand what happened in certain areas. Being able to use your supernatural powers to solve kidnappings, murder mysteries or even to cheat in a quiz put forward by a bunch of rascals felt novel for a Platinum game. If it was built on, it could be genuinely great.
However, the main benefit and reason I'd love to see a sequel is the fact that, between Bayonetta and Astral Chain, AC feels like it's actually built for the Switch, which sounds stupid because yeah, Bayo 1 & 2 were built for other platforms before being ported over the Switch. Unfortunately, that porting process, and the downfalls of it, seemed to show for Bayonetta while playing handheld.
For whatever reason, my experience playing Bayonetta handheld on the Nintendo Switch just wasn't as fun as it has been on both Xbox 360, PS4 and Xbox One/Series X. There's something about playing Bayonetta with a proper controller, with actual buttons that feel good to press and not tiny little dots on a flimsy Joy-Con, that's more satisfying than the Switch version. Maybe that experience will change with a docked Switch and a Pro Controller, but who wants to play the Switch docked?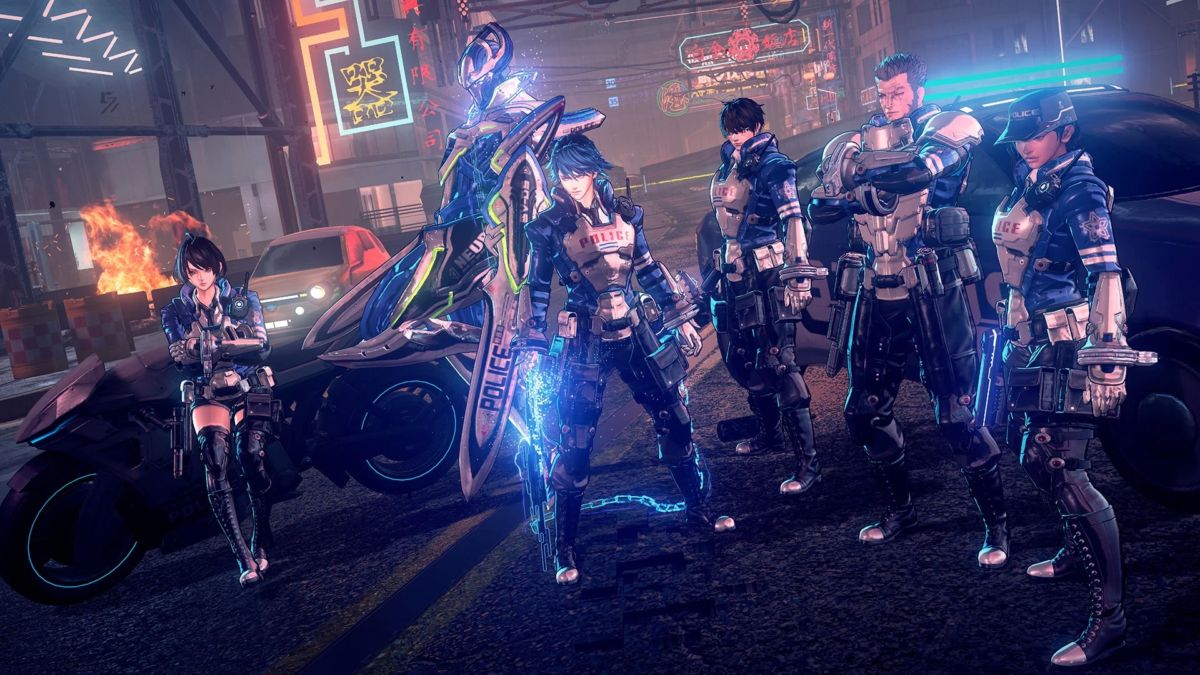 Meanwhile, Astral Chain's control scheme, which utilises the triggers instead of the regular buttons to attack with either your weapon or the Legion you control, feels easier to get to grips with when playing the Switch handheld. It's a control scheme that feels like it was made for use on the Nintendo Switch, and Astral Chain is made immensely better for it.
It's funny as well, because after playing Astral Chain when it first launched, I bounced the hell off it, largely because of the control scheme. Having to rely on my legion to do damage, instead of just full sending it by myself, felt alien to me. I stayed away from the game for about 18 months before playing it earlier this year in an attempt to decimate my pile of shame, but something just clicked in a way that didn't before. Maybe I paid better attention to the tutorials, or maybe I was just more willing to learn, but on attempt 2, Astral Chain was absolutely beautiful.
Something about the way Astral Chain came together made it feel like the perfect Nintendo Switch game, while having enough areas to improve upon to make a sequel just that much more enticing. Whether we get another Astral Chain remains to be seen, as the story wraps everything up pretty neatly, though the mystery of the other dimension and the sci-fi scope of its world means there's always going to be something to revisit.
Again, finally seeing gameplay for Bayonetta 3 is exciting, and it does like it'd be a lot of fun. That being said, I just want to hope in my heart of hearts that Astral Chain wasn't some kind of one and done adventure. Having sold 1.08 million copies in under a year since launch, there's potential there for a fantastic, well performing franchise for Nintendo that they should capitalise on. You know, if Platinum has the capability to execute on it anyway. They've got a lot going on right now. Maybe this is something to consider after Project G.G., eh?
READ MORE: Bayonetta & Vanquish 10th Anniversary Bundle (PS4) REVIEW
Some of the coverage you find on Cultured Vultures contains affiliate links, which provide us with small commissions based on purchases made from visiting our site. We cover gaming news, movie reviews, wrestling and much more.