Animal Crossing: New Horizons is packed full of things it doesn't tell you about, whether that be the ability to remove tree stumps or to plant yourself some money trees. In the case of the fleas, your villagers are sure to tell you all about them.
Quite an interesting addition to the game, fleas visibly jump around on top of the head of villagers, seemingly at random. As well as being able to see them from afar, talking to an "infested" villager will result in everything they say being about being itchy.
To catch the fleas from their scalp, you need at least a flimsy net. To avoid just bopping the poor village on the head, hold down A to ready your net and get close enough to then swipe the fleas up.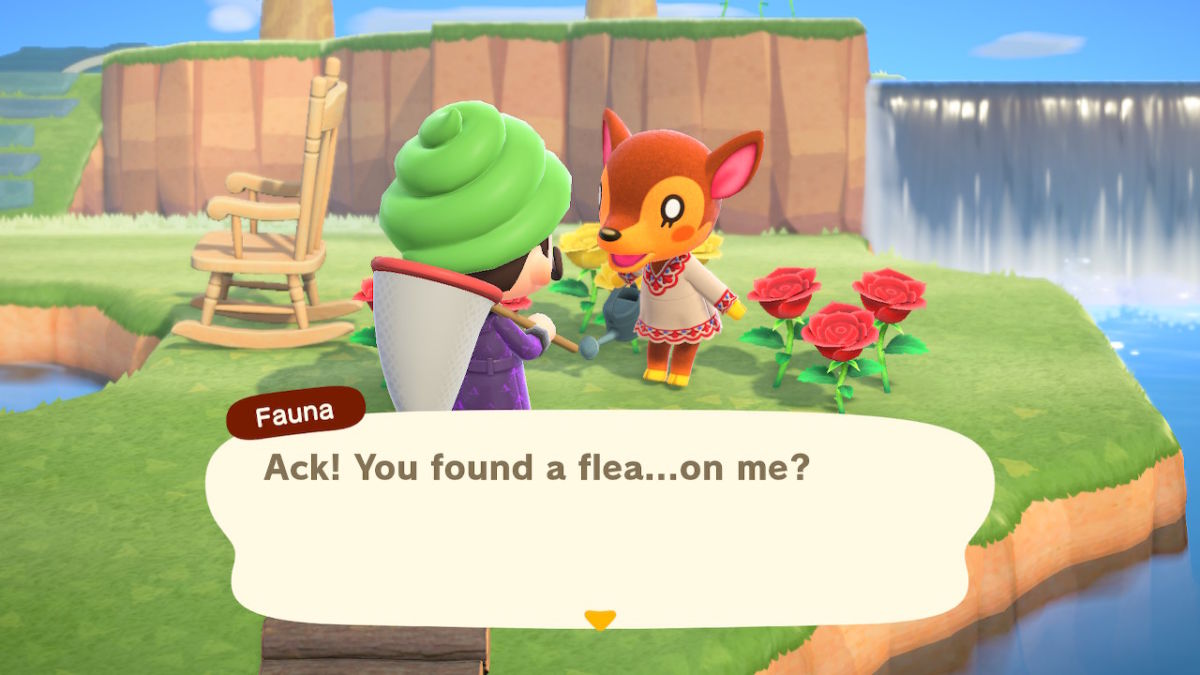 As a curious side-note, helping a villager to get rid of their fleas will go a long way towards making the pair of you really great friends. For instance, Fauna, who we were already chummy with, is now a best friend after helping her with her flea problem.
When Are Fleas Available Until?
The fleas are a part of Animal Crossing: New Horizons from April 1st until the end of November. That's plenty of time to same villagers' poor scalps, though them appearing does seem to be entirely random.
Fleas Bell Price
We're currently trying to hunt down another flea to sell for Bells; we donated our first one. We will update this when we track a blighter down.
UPDATE: Fleas will only net you 70 Bells, which is hardly worth it. Don't forget that you can also hand them into Blathers for his museum or display them in your house.
Animal Crossing: New Horizons is available now exclusively for the Nintendo Switch. As well as being a part-time exterminator, New Horizons allows you to live out your dreams of creating your own island paradise, one crippling debt at a time.
MORE NEW HORIZONS:
– Animal Crossing: New Horizons Becomes 10x The Game With Eyebrows
– Zipper and His Damn Eggs Are Ruining Animal Crossing: New Horizons
– How To Catch The Zebra Turkeyfish
Some of the coverage you find on Cultured Vultures contains affiliate links, which provide us with small commissions based on purchases made from visiting our site. We cover gaming news, movie reviews, wrestling and much more.